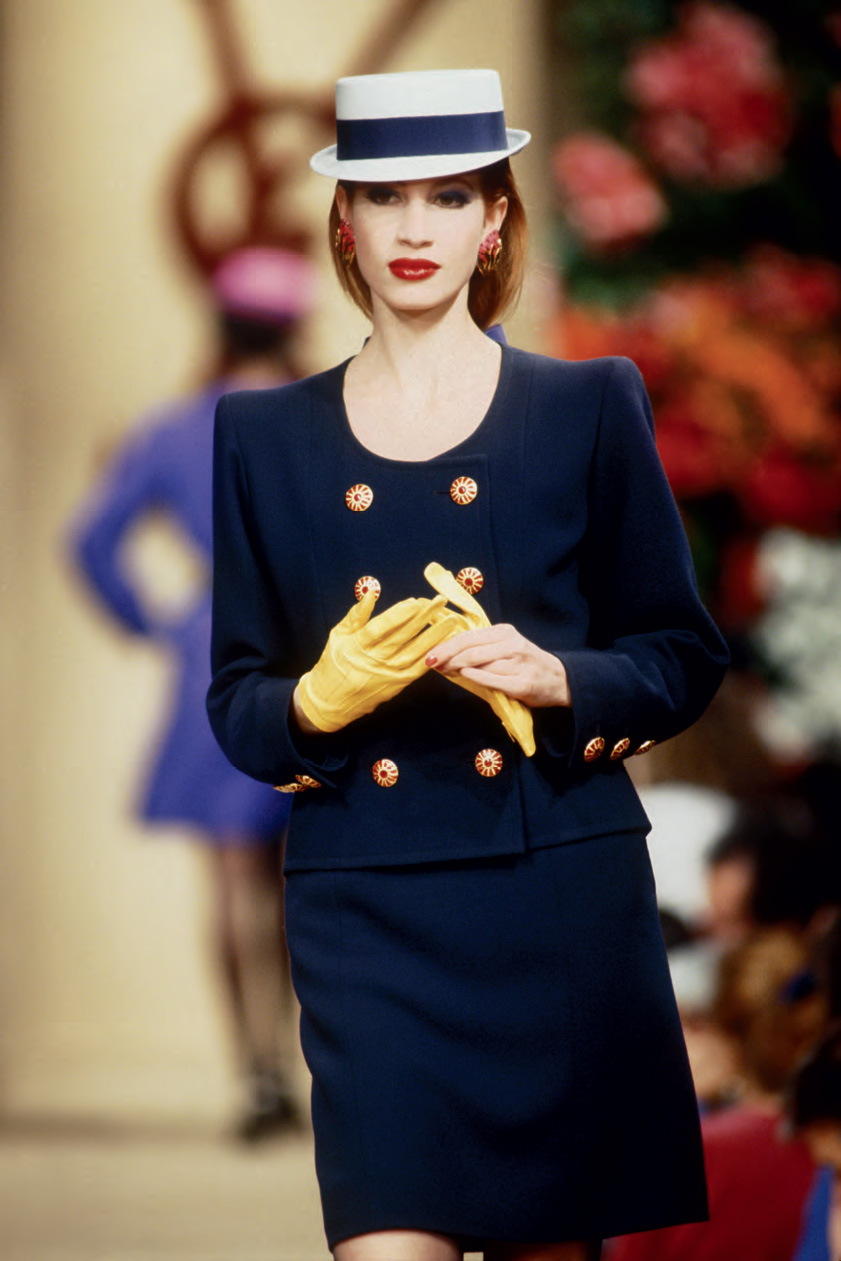 No one did buttons like Yves Saint Laurent
Here's why the designer saw a simple fastening as an opportunity to create 'a woman's daytime jewellery'
"I love gold buttons," author Patrick Mauriès quotes Yves Saint Laurent as saying in our new book, Yves Saint Laurent Accessories. "For me they are a woman's daytime jewellery. I put lots of gold buttons on black and navy coats because they sparkle, they are fun and they serve a purpose, which is a very good reason for having them, and they remove any need for jewellery in the day. I don't much like jewellery with daytime wear."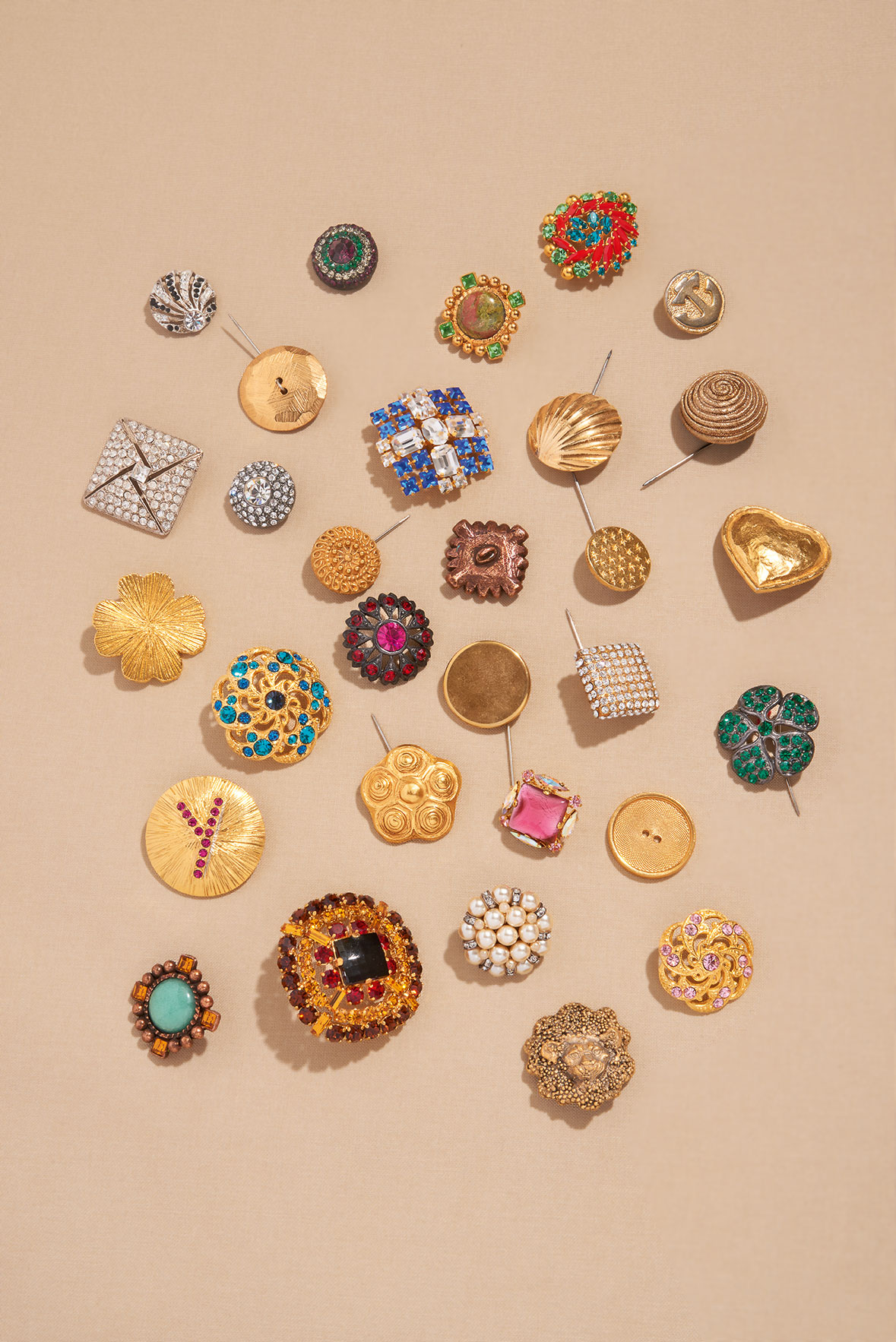 Indeed, in eschewing more valuable products and emphasising these small, yet important details, Saint Laurent marked himself out as a French fashion thoroughbred.
"Jewellery meant something only when it worked in tandem with other decorative details – scarves, hats, belts, embroidery, buttons and trimmings - to underpin and emphasize the tone of an outfit," explains Mauriès. "The relative lack of prominence he gave to handbags as accessories, arguably highlights yet another difference between a couturier and a 'designer'; it is a difference that is all too obvious from the importance these leather goods have assumed in today's fundamentally 'designer' fashion world, where it is not unusual for an entire collection to be constructed around a handbag."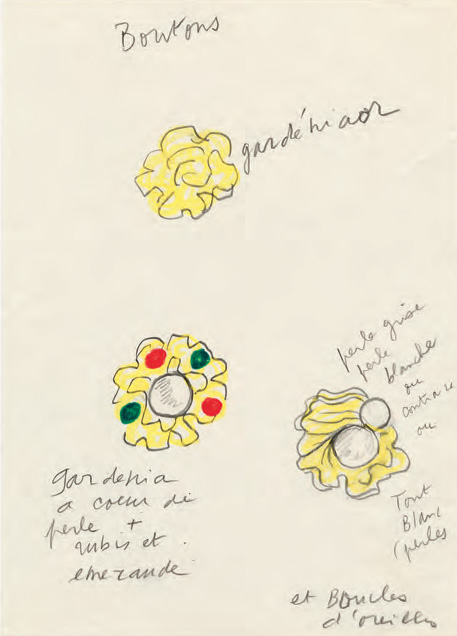 You wouldn't have caught Yves doing that, though you may well have seen him sketching out buttons such as those in the image above, for his autumn/winter 1988 collection, wherein these beautifully turned items accentuated the line of an otherwise sparse garment.
Indeed, YSL's button suppliers became so skilled in meeting his demands they also supplied his fashion house with any other decorative elements made from wood or horn, such as bracelets and earrings – appropriate eveningwear for Yves' clients, who could satisfy themselves during the hours of daylight with more demur, yet no less beautifully conceived accessories.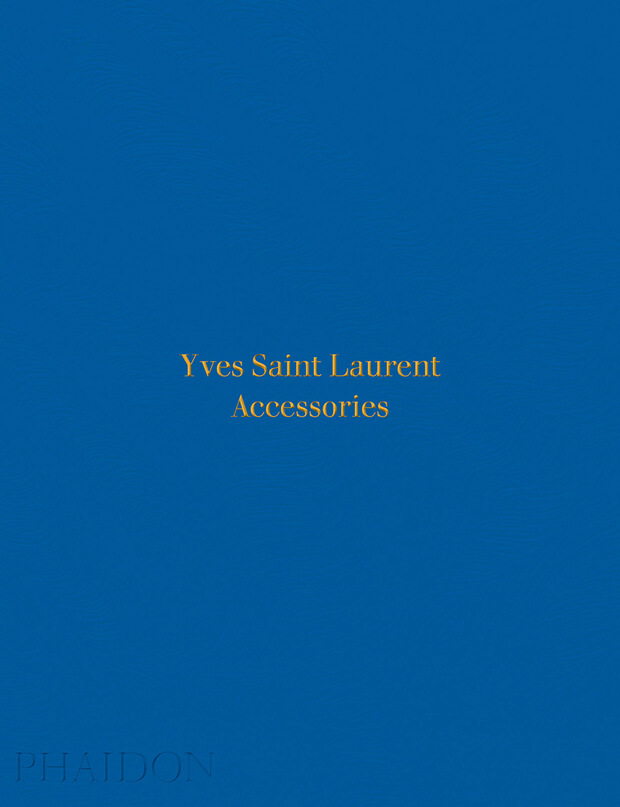 Check back soon for more stories all about Yves, and for a better look at his small, yet perfectly formed works, order Yves Saint Laurent Accessories.