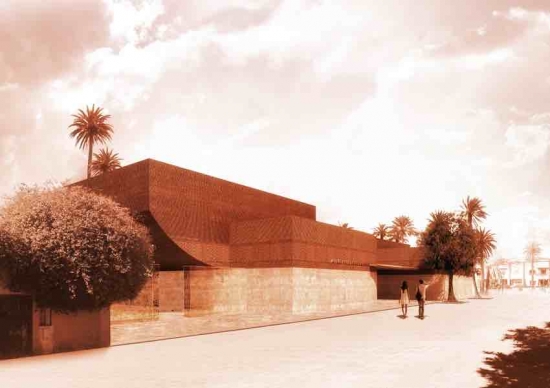 Musée Yves Saint Laurent Marrakech takes shape
The city that the designer took as his second home will house a sleek, red-brick museum dedicated to his work
This autumn, two museums will open dedicated to the late French designer Yves Saint Laurent. The first occupies Saint Laurent's former atelier in Paris, while the second is currently being built in the other city the designer called home, Marrakech.
"When Yves Saint Laurent discovered Marrakech in 1966, he was so moved by the place that he decided to buy a house and regularly go back there," explains the designer's former partner, Pierre Bergé. "It feels perfectly natural, 50 years later, to build a museum dedicated to Saint Laurent's oeuvre, which was so inspired by this country."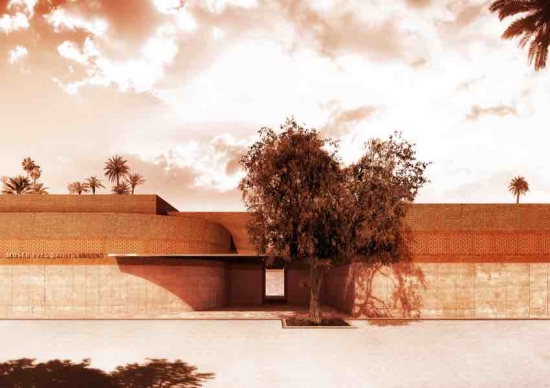 Saint Laurent not only lived and worked in the Moroccan city; he also helped restore a little of the city's 20th century culture, buying and refurbishing the city's beautiful Majorelle Garden, which was originally created by the French artist Jacques Majorelle in 1924.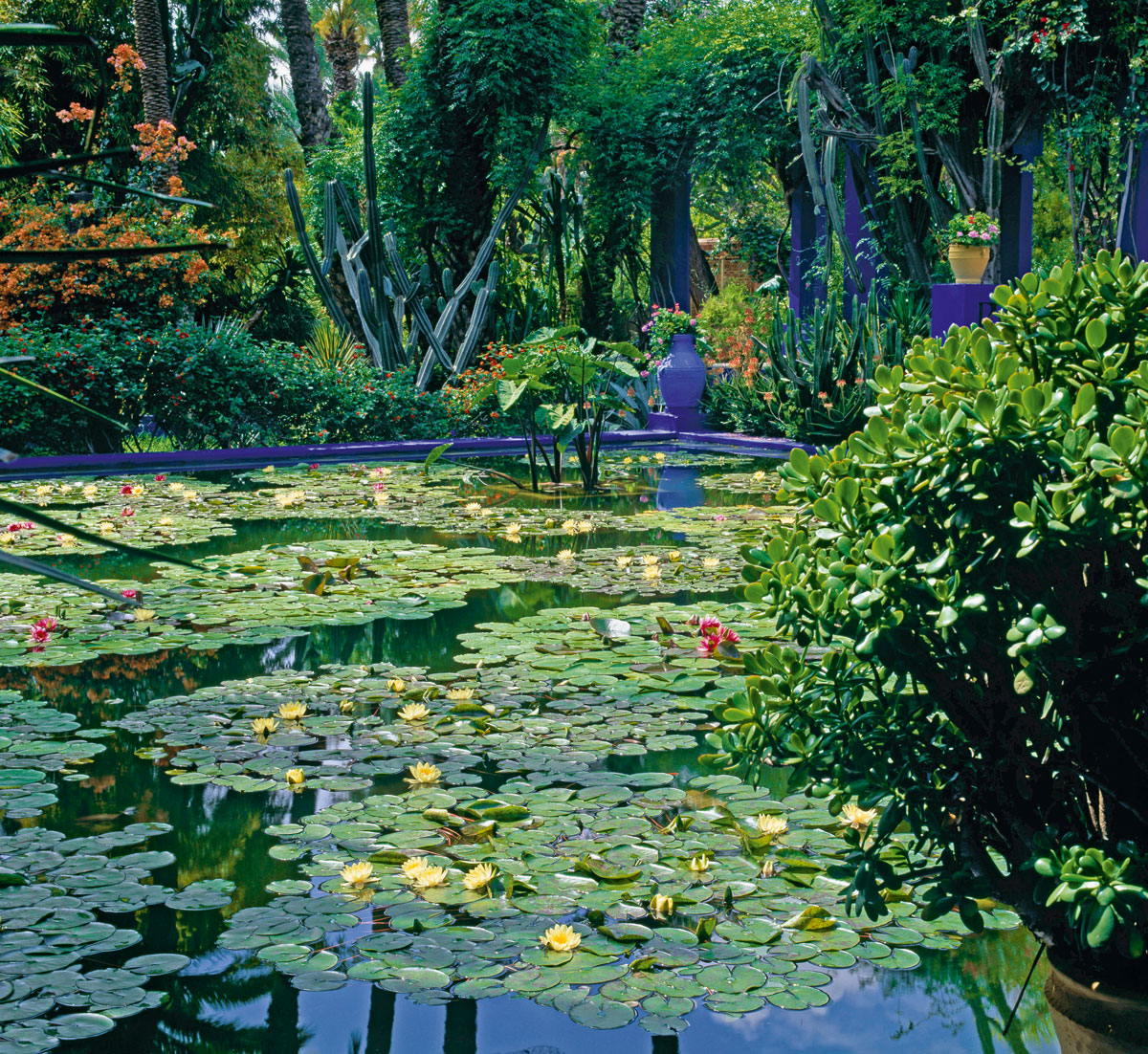 This new museum, created and overseen by the French architecture practice Studio KO, occupies a site just along from Majorelle; its sleek, modernist form and red brick façade compliment the dusky colours of the city, while its interior, which will house a library, auditorium, gallery, bookshop and café as well as a series of displays, serves to memorialise YSL's place in the city.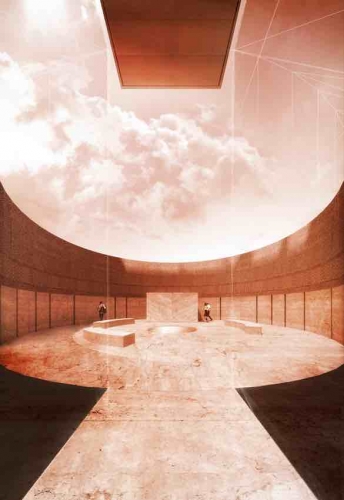 For more in Yves Saint Laurent order a copy of Yves Saint Laurent Accessories; for more on Majorelle get The Gardeners' Garden; for more on brick buildings old and new get Brick; for more on contemporary architecture take a look at these titles.