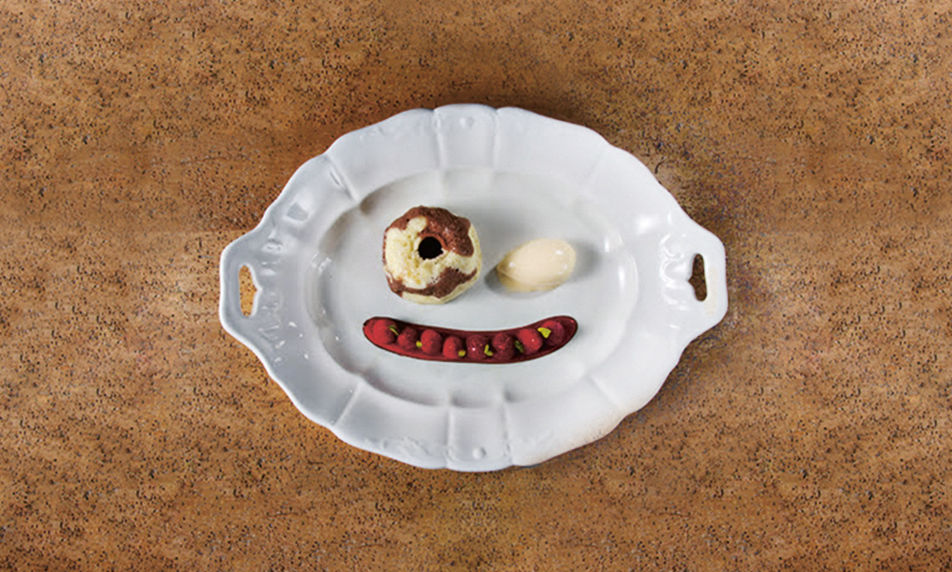 Cooking for Your Kids: Fun food guaranteed to put a smile on little faces
These playful creations from professional chefs will satisfy kids' appetites and provide welcome meal time fun
Sometimes, it's hard to keep up with junk food. Sugary cereal manufacturers and burger restaurants can strike deals with kids' favourite cartoon and film franchises, bringing short-term joy to young consumers, via empty calories, toys and character endorsements.
Don't worry! Our new book Cooking for Your Kids, might not include an animated summer blockbuster tie-in, but there are still plenty of dishes in here to bring smiles to children's faces. The recipes come from the personal, home repertoire of famous chefs from around the globe, plenty of whom understand the need to entertain and nourish their diners, whether it's during the Saturday night service, or back at the domestic dinner table.
Austrian chef Heinz Reitbauer makes hazelnut puddings with raspberry sauce for his children, Lorenz, aged 16; Charlotte, aged 14; and Louisa, aged five. The recipe comes from his grandmother, Justine, who died recently at the grand old age of 102. We wonder whether she used to plate it up to look like a face too?
To make it, you'll need seven tablespoons (100 g) butter, cubed, at room temperature, plus more, melted, for the pudding molds; ¾ cup (100 g) of all-purpose (plain) flour; a cup (8 fl oz/250 ml) of hay milk or high-quality whole milk; ½ a teaspoon salt; five eggs, separated; one egg yolk; a tablespoon hazelnut-chocolate spread; two teaspoons of sugar, plus more for dusting the pudding mold; two teaspoons of cornstarch (cornflour); for the raspberry sauce you'll need 17oz (500 g) of raspberries, crushed, and two to three tablespoons of sugar,and to serve, some vanilla ice cream.
In a saucepan, stir together the butter and flour. Over medium heat, stir in the milk and salt, and bring to a simmer. Let this cool down, then stir in the six egg yolks. Separate the batter into two bowls. Add the hazelnut-chocolate spread to one and stir until completely mixed. Grease four individual steamed pudding molds (with lids) with melted butter, dust with a little sugar, and pour in the hazelnut batter. Set aside in a cool place. In a bowl, with an electric mixer, beat the 5 egg whites, sugar, and cornstarch (cornflour) until stiff peaks form. Set up a steamer that will hold the pudding molds.
Fill the pudding molds with alternating layers of meringue and batter. Cover with the lids, transfer to the steamer, and steam until set, 20–25 minutes. Remove from the steamer, uncover, let cool slightly, and turn out of the molds.
To make the sauce, combine the raspberries with two tablespoons of the sugar in a saucepan, until the raspberries break down into a sauce, 10–12 minutes. Taste and add more sugar if the sauce isn't sweet enough. As with jam, the texture will be uneven, with both smaller and bigger pieces. If you prefer a smooth sauce, strain the raspberries through a sieve and cool down. Finally serve it all together, (with a smile), with the vanilla ice cream.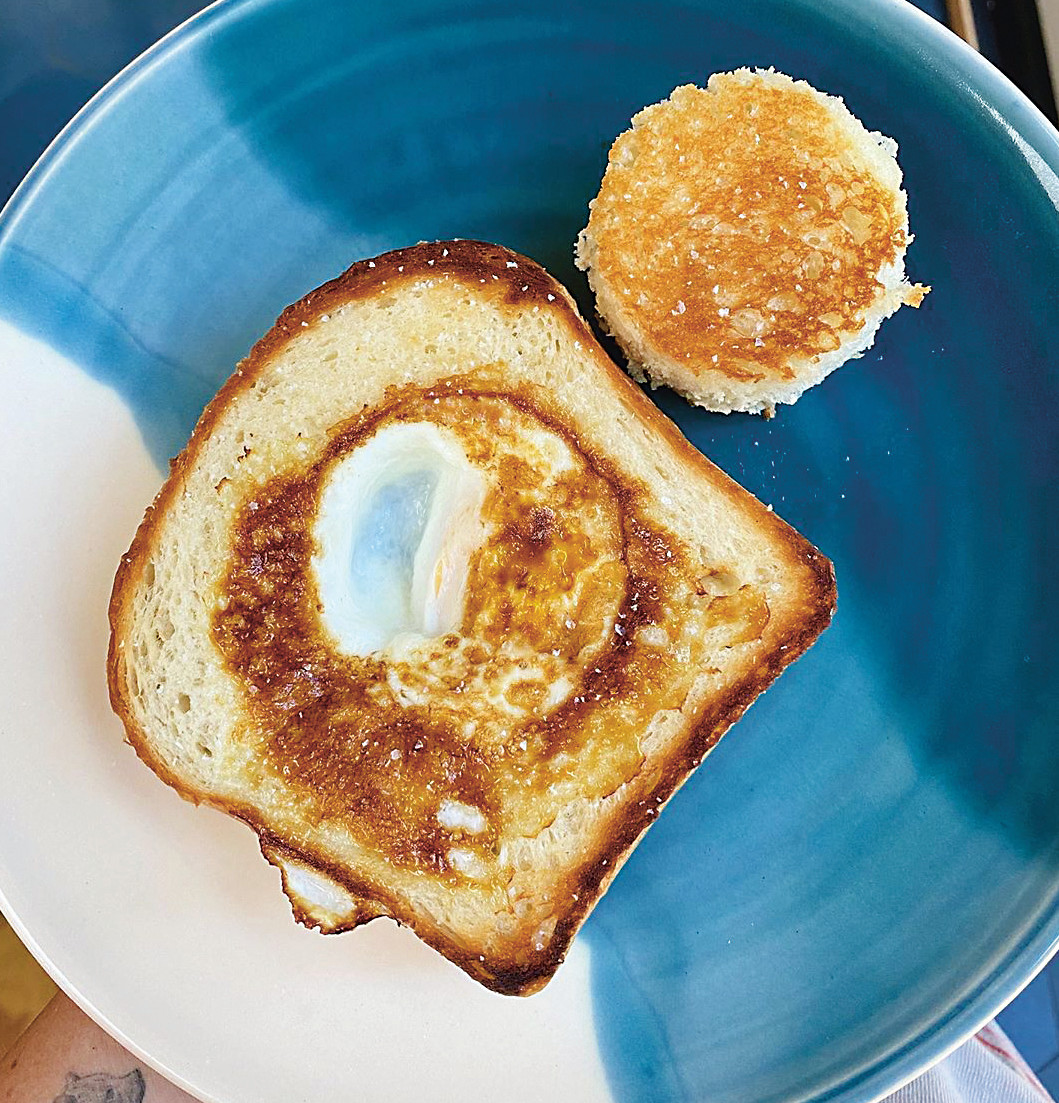 The simple charm of an egg in a hole is upped a notch by Nick Roberts and Brooke Williamson of Hudson House in LA, with their dish, egg in a hole with crispy prosciutto and broccoli pesto, which they cook for their 12-year-old son. "The best part, as any kid knows, is the buttery toasted center, which perches atop the hole like a delicious manhole cover," they say.
To make this you'll need four large slices prosciutto; for the pesto it's a cup (90 g) of broccoli florets, steamed but still crunchy; a large handful of fresh basil leaves; a clove of garlic, peeled; ½ a cup (45 g) of grated Parmesan cheese; a pinch of salt; ½ a cup (4 fl oz/120 ml) of olive oil, plus more if needed; and finally for the egg in a hole, you'll need slices of country white bread, at least an inch (2.5 cm) thick; three tablespoons (45 g) of unsalted butter; four eggs; as well as salt and freshly ground black pepper.
First preheat the oven to 375°F (190°C/Gas Mark 5). Arrange the prosciutto on a baking sheet and roast until crispy, about 15 minutes. Let it cool slightly, then break into pieces. Meanwhile, make the broccoli pesto: In a food processor, combine the broccoli, basil, garlic, Parmesan, and salt and pulse until they are finely chopped. In between pulses, slowly pour the olive oil in until combined. Scrape down the sides of the bowl, and add more oil if it needs it to achieve a pesto-like consistency.
Then, to make the egg in a hole: use a ring mold cutter or a knife to cut out a round from the center of each slice of bread about 3 inches (7.5 cm) in diameter. Heat a griddle or large nonstick frying pan over low heat. Add the butter to melt, then place the bread—along with the cut-out hole—into the butter, flipping to coat both sides evenly in the melted butter. Crack an egg into the middle of each slice of bread and season with salt and pepper.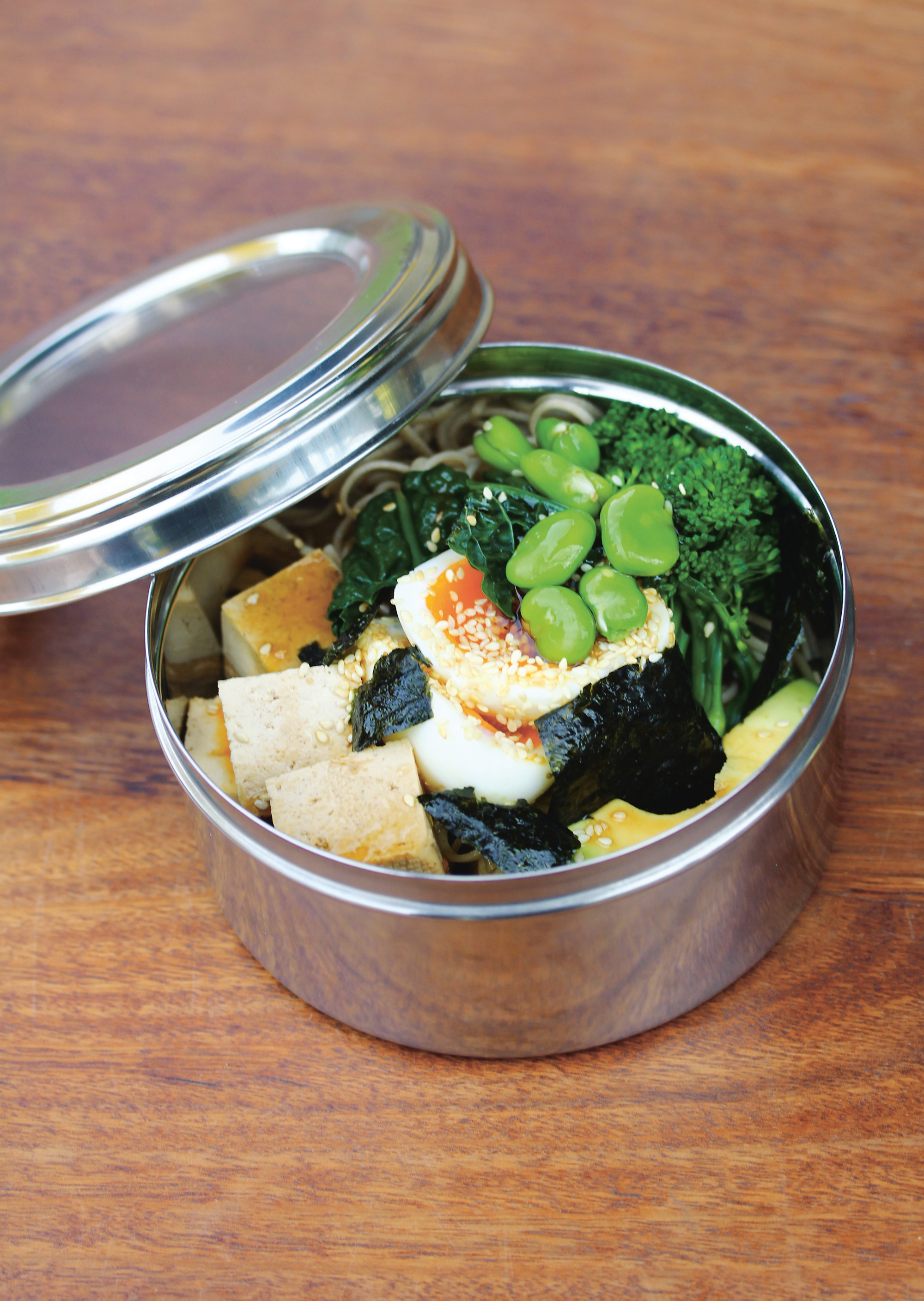 Finally, for a fun, pick-and-mix alternative to lunchtime sandwiches, why not try Australian chef Karena Armstrong's lunchbox noodle bowl? "I prepare all the ingredients the night before, sometimes at the beginning of the week, and simply assemble in that morning rush," she writes. Her recipe makes eight lunchboxes.
For the noodles you'll need 5 oz (150 g) of baby spinach; 17½ oz (500 g) of noodles, such as sweet potato noodles/soba/udon; one oz (30 g) of fresh ginger; six tablespoons of soy sauce; two tablespoons plus two teaspoons of extra-virgin olive oil; and two teaspoons of toasted sesame oil. For the tofu, get three and a half tablespoons of rice bran oil or similar neutral oil; 17½ oz (500 g) of firm tofu, cut into eight even slices; two tablespoons plus two teaspoons of soy sauce; two tablespoons plus two teaspoons of oyster sauce or hoisin sauce; two tablespoons of fresh lemon juice; two teaspoons of toasted sesame oil; and finally, for the garnishes, get three bunches of Chinese broccoli or similar greens, as well as three sheets nori; 1⁄3 cup (50 g) of toasted sesame seeds; seven oz (200 g) frozen shelled edamame, thawed; two avocados; and four free-range eggs, hard-boiled.
To make the noodles, put the spinach in a colander and set in the sink. Cook the noodles according to the package directions. Drain the hot noodles into the colander over the spinach and mix well. Finely grate the ginger into a large container and add to the noodles. Add the soy sauce, olive oil, and sesame oil and mix really well. Refrigerate until required.
For the tofu: heat a large frying pan over medium-high heat. Add the oil to the pan and when hot, add the tofu and cook both sides until golden brown. Remove to a plate. In a bowl or cup, whisk together the soy sauce, oyster sauce, lemon juice, and sesame oil. Pour over the hot tofu. Cool until needed.
Then prepare the garnishes. Set up an ice bath. Steam the Chinese broccoli very quickly and plunge into the ice bath to chill. Drain well and chop into small bits. Toast the nori in a low oven until crisp. Store in a sealed container.Have all the ingredients ready to assemble the lunch boxes, but don't slice the avocados or peel the eggs until the day of. Use the extra dressing from the tofu and noodles to add moisture.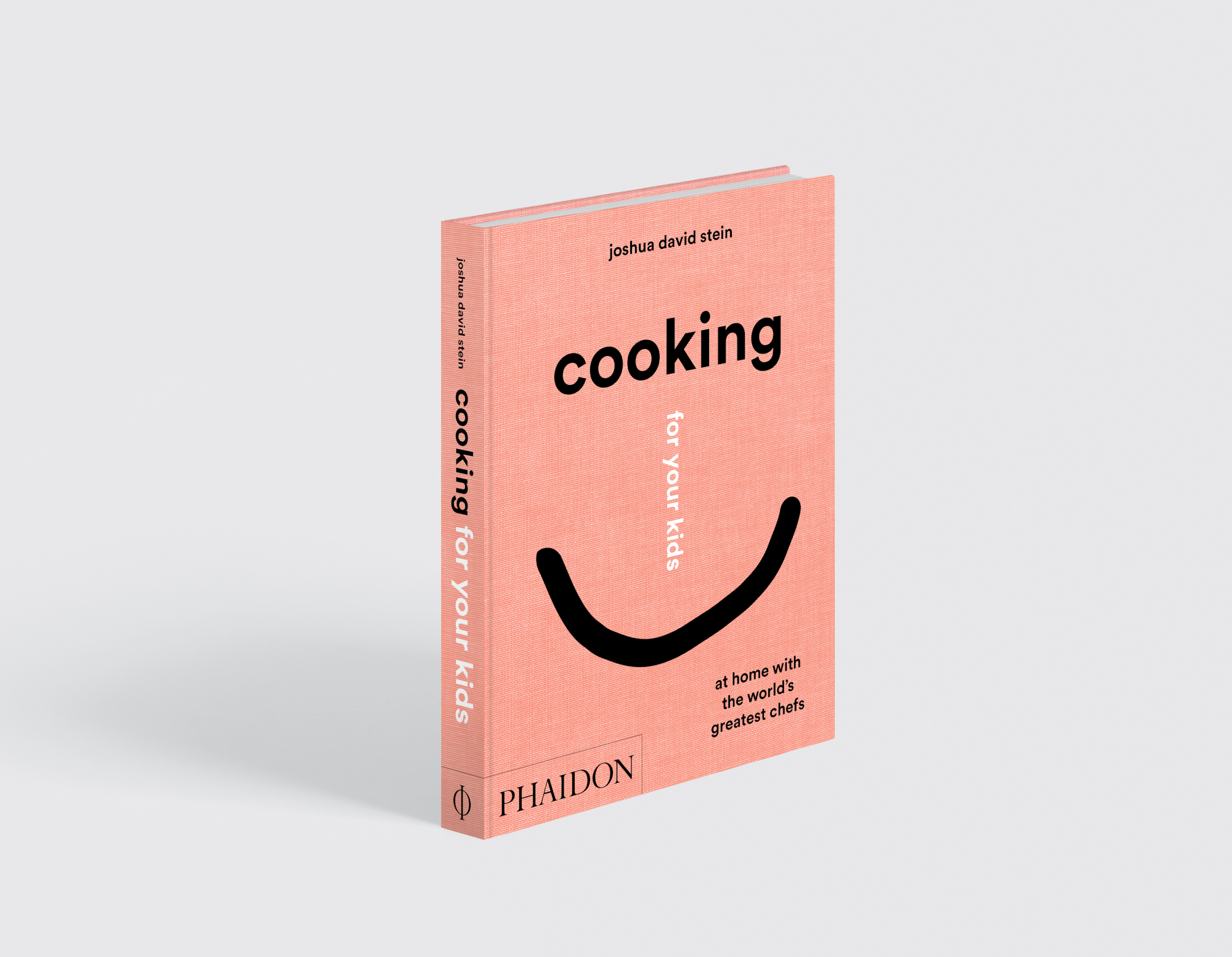 For more detailed recipes for all these dishes, as well as much more besides, order a copy of Cooking for Your Kids here.