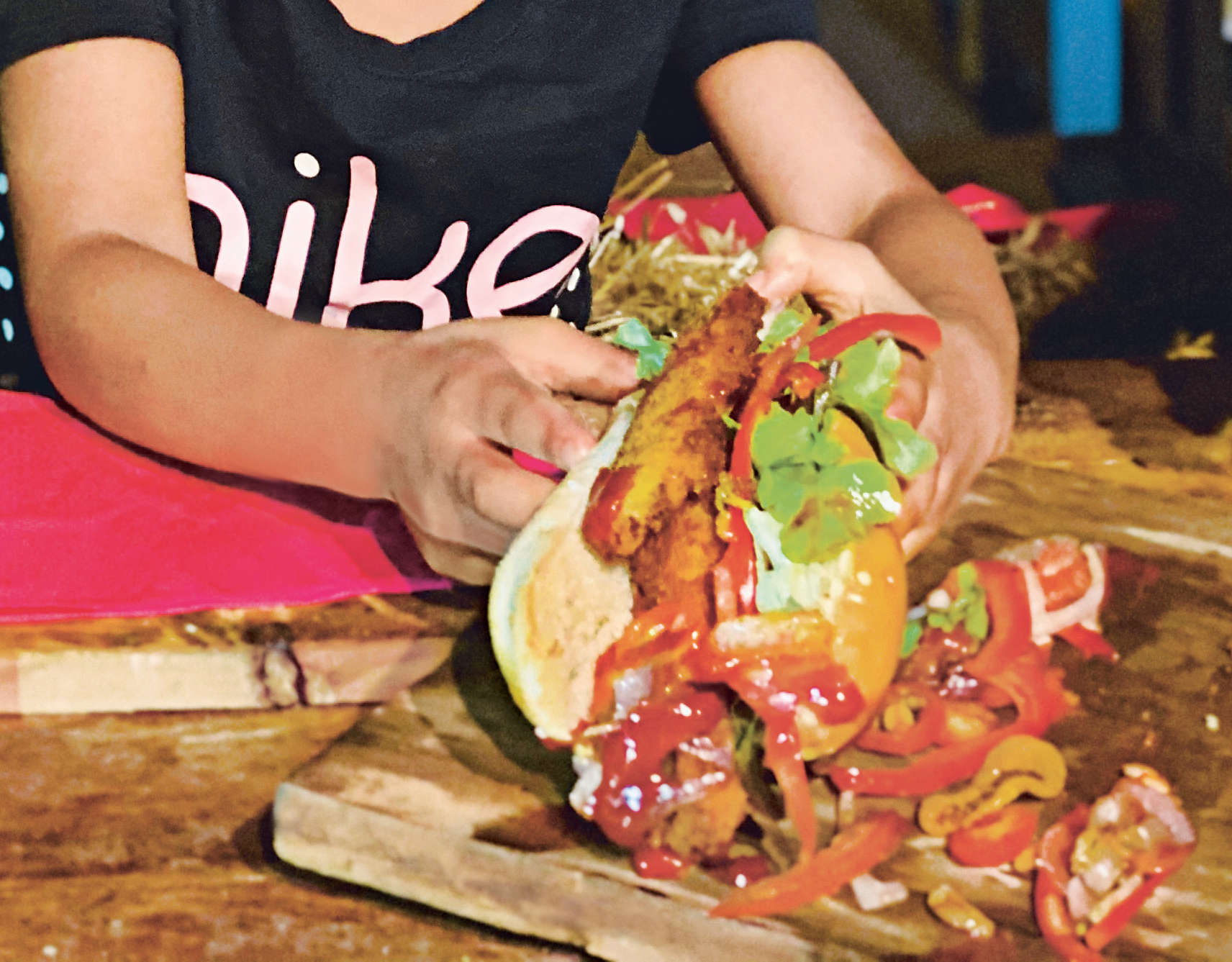 Cooking for Your Kids: Fun dishes to make together
Entertain your children and feed them something delicious, by following one of these recipes from our new book of professional chefs' recipes for kids
Kids can make the best and the worst kitchen companions. Boiling water, naked flames, sharp knives and whirring blades are just the kinds of things parents try to keep their sons and daughters well away from, yet you can't really make much of a meal without getting up close to one or two of these.
And those sons and daughters, nieces and nephews, grandchildren or indeed any other young cook, can open us up to the fun and wonder that lies in mixing, frying, baking and boiling ingredients until they turn into great dishes.
Our new book, Cooking for Your Kids is filled with great dishes that famous chefs like to prepare for their sons and daughters. A few of these are the kind of dishes that you might prefer to whip up while the kids are out of the kitchen, though plenty of them call for a few younger cooks in the kitchen.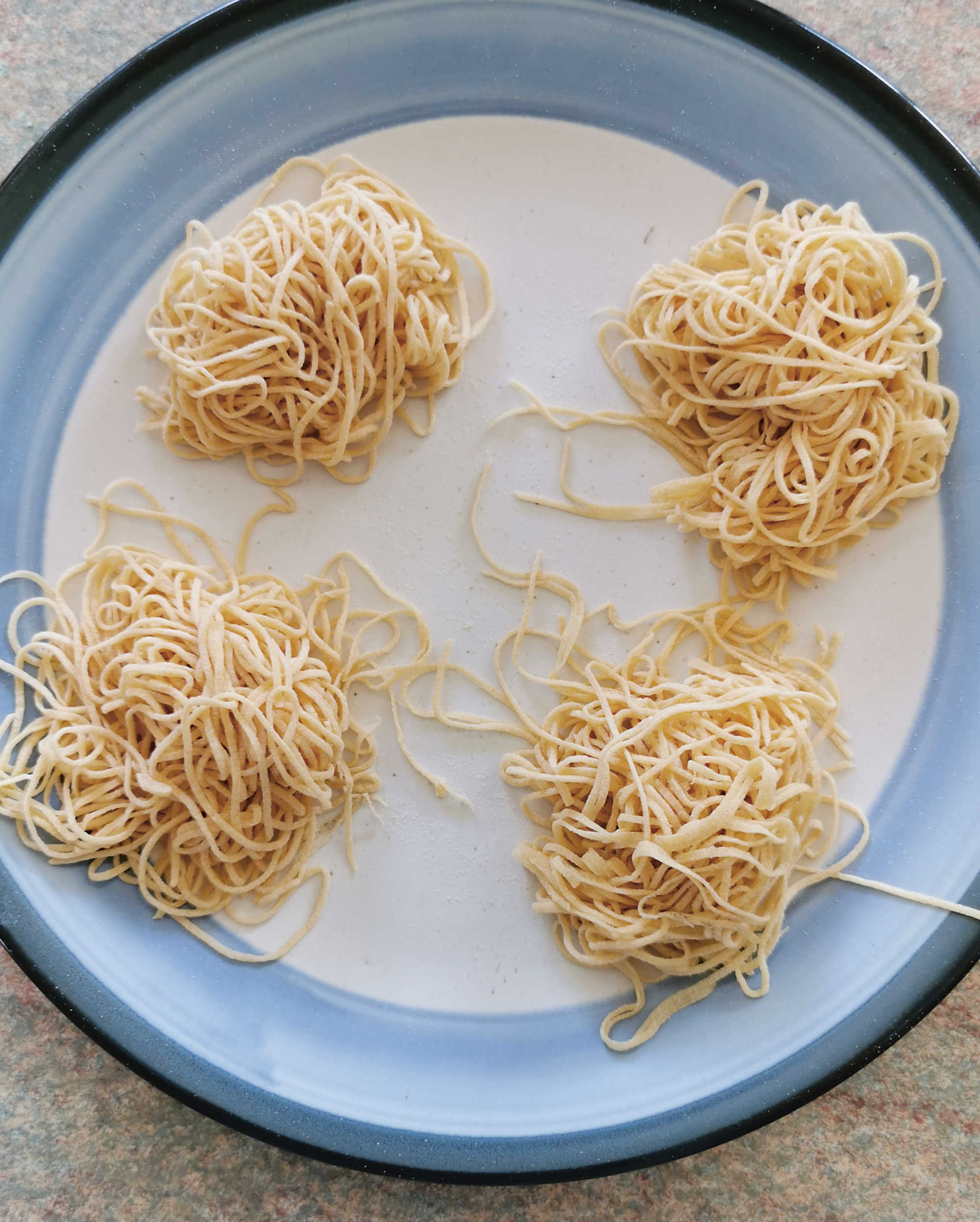 The Irish chef and Phaidon author, Jp McMahon, likes to make pasta with his daughters. "There is something amazing about showing your kids how to make fresh pasta," he says. "Dump flour and eggs on the table and make as much mess as possible."
To make his pasta with butter and parmesan you'll need four cups (500 g) of fine grade tipo '00' flour; five eggs or 10 egg yolks, lightly whisked; as well a eight cups (2 quarts/liters) of homemade chicken stock; some sea salt; seven tablespoons (100 g) butter, cubed; and a generous ¾ cup (50 g) freshly grated Parmesan cheese.
Begin by placing the flour in a bowl and make a well in the center. Add the whisked eggs to the center and combine with your fingers. Transfer the dough to a work surface. Flour your hands and knead until silky smooth. Cover and rest in the refrigerator for 30 minutes before rolling. Roll the pasta by hand, or with a machine, until you have reached the desired thinness. Cut the pasta and allow it to hang or dust with flour before cooking.
Next in a pot, cook the chicken stock over medium heat until reduced to a generous ¾ cup (7 fl oz/200 ml); this takes around an hour. In a large pot of salted boiling water, cook the pasta until al dente. Reserving about ¼ cup (2fl oz/60 ml) of the cooking water, drain the pasta and return to the pot. Add the reduced chicken stock, pasta cooking water, and butter and mix until thoroughly combined. Season to taste with salt. Serve garnished with the freshly grated Parmesan.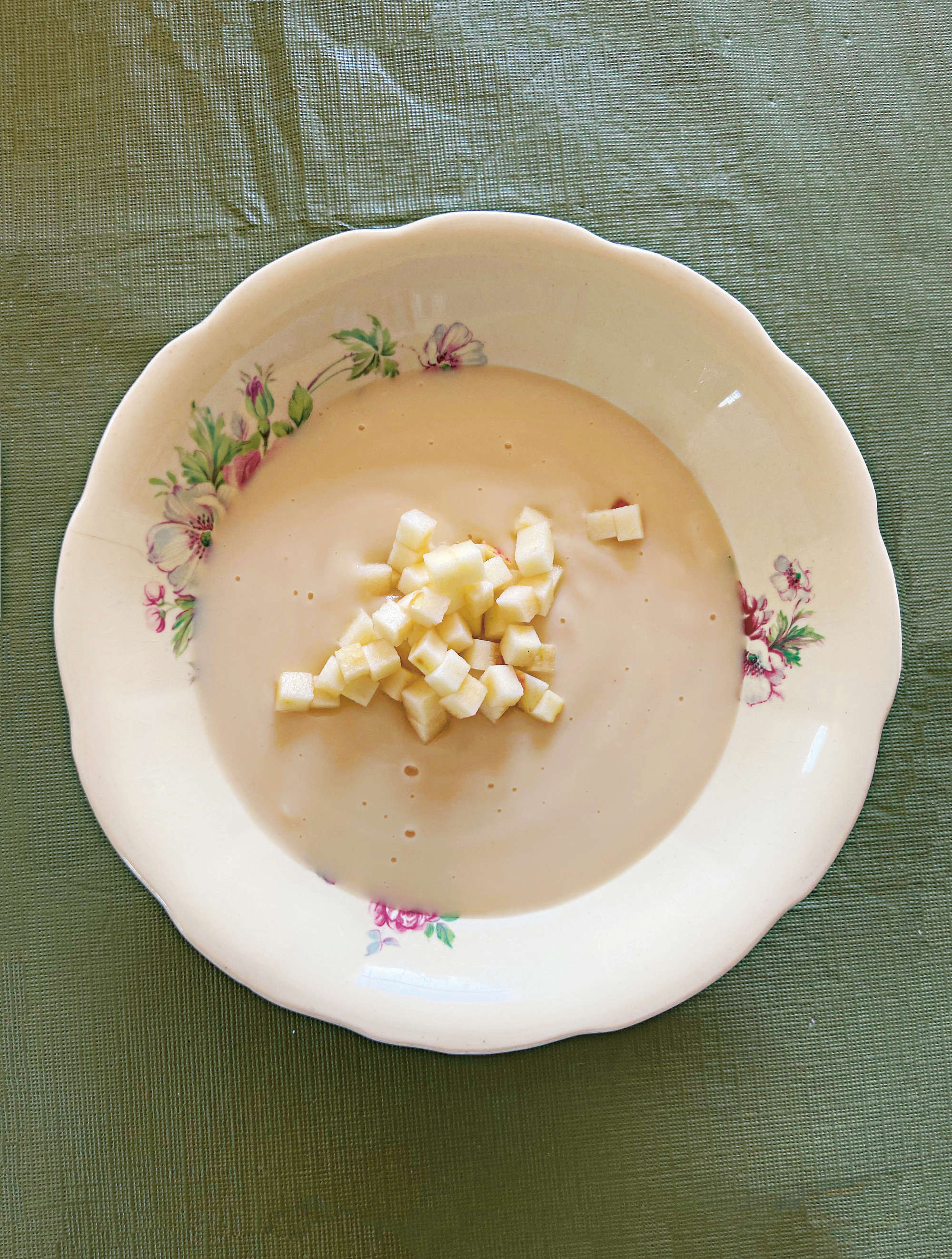 For a healthy snack, you might want to try cooking Jeremy Charles' parsnip and apple soup, which he likes to make with his children. "Hank and Iris love helping me prepare this in the kitchen," writes the Canadian chef and Phaidon author. "There are plenty of vegetables to peel and pots to stir."
To create this dish (which serves six, so maybe freeze some) you'll need six tablespoons margarine; three cups (480 g) of chopped sweet onions; two leeks, cleaned and diced; two fresh bay leaves; some salt; 2½ lb (1.13 kg) of parsnips, peeled and chopped; six cups (48 fl oz/1.4 liters) of chicken stock or vegetable stock; two tablespoons apple cider vinegar; two tablespoons local honey; four Fuji apples; peeled, cored, and cut into ½ inch (1.25 cm) cubes; and some freshly ground black pepper.
In a Dutch oven (casserole dish), melt four tablespoons of the margarine over medium heat. Add the onions, leeks, bay leaves and a pinch of salt and sweat for 5–7 minutes. Add the parsnips, stock, vinegar, a tablespoon salt, and six cups (48 fl oz/1.4 liters) of water and bring to a boil.
Reduce to a simmer, cover, and cook for 30 minutes. Uncover, add the honey and apples, and continue to cook until tender, about five minutes. Season with salt and pepper, then stir in the remaining two tablespoons margarine. Purée with a hand blender. Garnish with reserved cubed apples.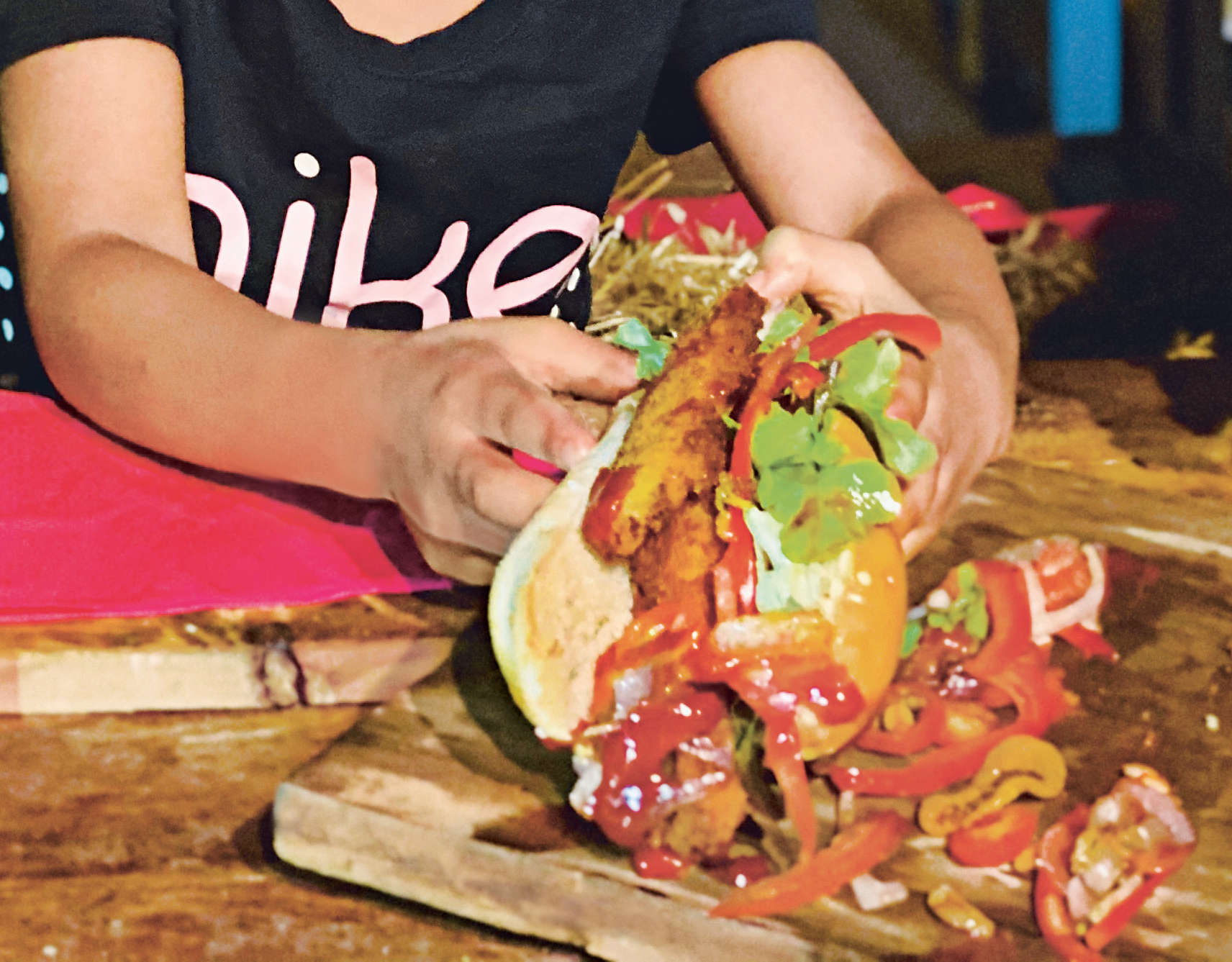 Finally, for a fun, and healthy alternative to hotdogs or burgers, try putting together the garden "fish" finger sticks, by Najat Kaanache of the Nur restaurant in Fez, Morocco.
"My daughter, Nur, and I love to make these vegetable 'fish' fingers," says the chef. "They're a simple and healthy lunch and offer her plenty of opportunities to help, from forming the veggie mash into fingers to rolling them in breadcrumbs."
To make these you'll need 1¾ cups (100 g) of fresh breadcrumbs; 7 oz (200 g) of sweet potatoes, cut into wedges; two shallots, peeled and roughly chopped; 3½ oz (100 g) of carrots, peeled and halved; 3½ oz (100 g) of beets, peeled and halved; four tablespoons olive oil; four garlic cloves, minced; 2½ tablespoons (5 g) of rosemary leaves; scant 2 oz (50 g) of broccoli, chopped; 3½ oz (100 g) of fresh peas. Then for the dipping sauce you need the juice of one lemon; a tablespoon of mayonnaise; two teaspoons of honey; a teaspoon of cilantro (coriander) leaves. And finally, to put it all together, four tablespoons all-purpose (plain) flour; a pinch of freshly ground black pepper; a pinch of smoked paprika; two eggs; 1⁄8 a teaspoon of salt, as well as olive oil, for shallow frying, four burger rolls or hot dog buns, and lettuce and tomato.
First preheat the oven to 350°F (180°C/Gas Mark 4). Spread the breadcrumbs on a sheet pan and bake until light browned, about 10 minutes. Then Increase the oven temperature to 375°F (190°C/Gas Mark 5).Toss the sweet potatoes, shallots, carrots, and beets with the olive oil, garlic, and rosemary sprigs. Place the potatoes, shallots, carrots, and beets on a sheet pan, loosely cover with foil, and put in the oven.
Spread the chopped broccoli on another sheet pan and put in the oven after 15 minutes. After another 15 minutes, add the peas to the broccoli. Shuffle to toss. After 15–20 more minutes, remove all the vegetables. Transfer the roasted vegetables to a bowl and use a fork to mash them together. Then whisk together the lemon juice, mayonnaise, honey, and cilantro (coriander) until well incorporated.
Next you need to beat the eggs with the salt in a small bowl. Roll the vegetable mash into "fish stick" shapes, about 2 inches (5 cm) long and ½ inch (1.25 cm) wide. Lay them side by side on a tray. Cover and refrigerate for five minutes. Pour three inches (7.5 cm) of olive oil into a frying pan and heat over medium-high heat.
Meanwhile, in a medium bowl, sift together the flour, pepper, and paprika. Spread the breadcrumbs on a plate. Dip the vegetable sticks in the egg wash, then in the breadcrumbs, gently shaking to remove excess. Place them in the oil and fry until golden brown. Serve either in burger rolls or hot dog buns with dipping sauce and lettuce and tomato.\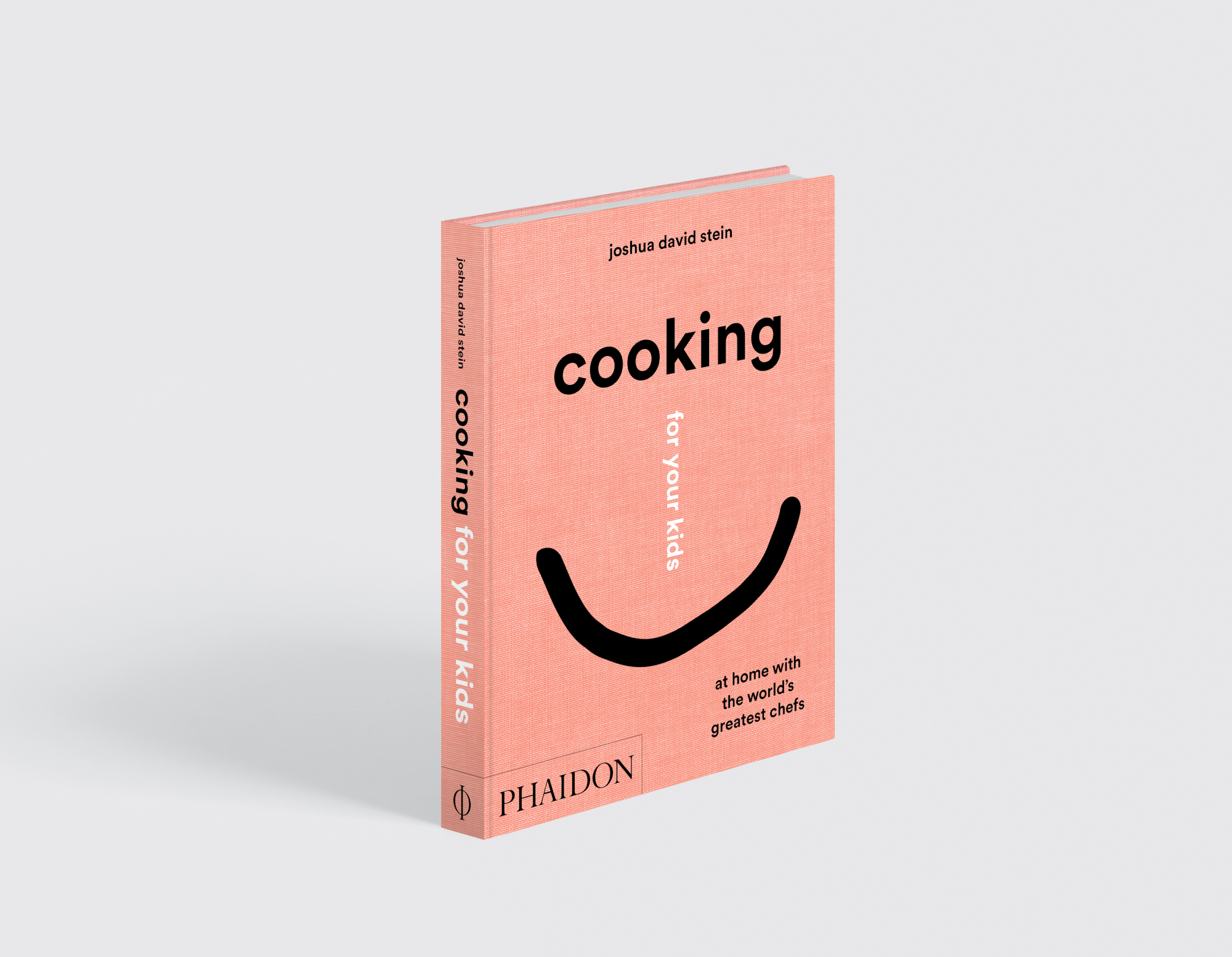 You can get full instructions as well as much more by ordering a copy of Cooking for Your Kids here.