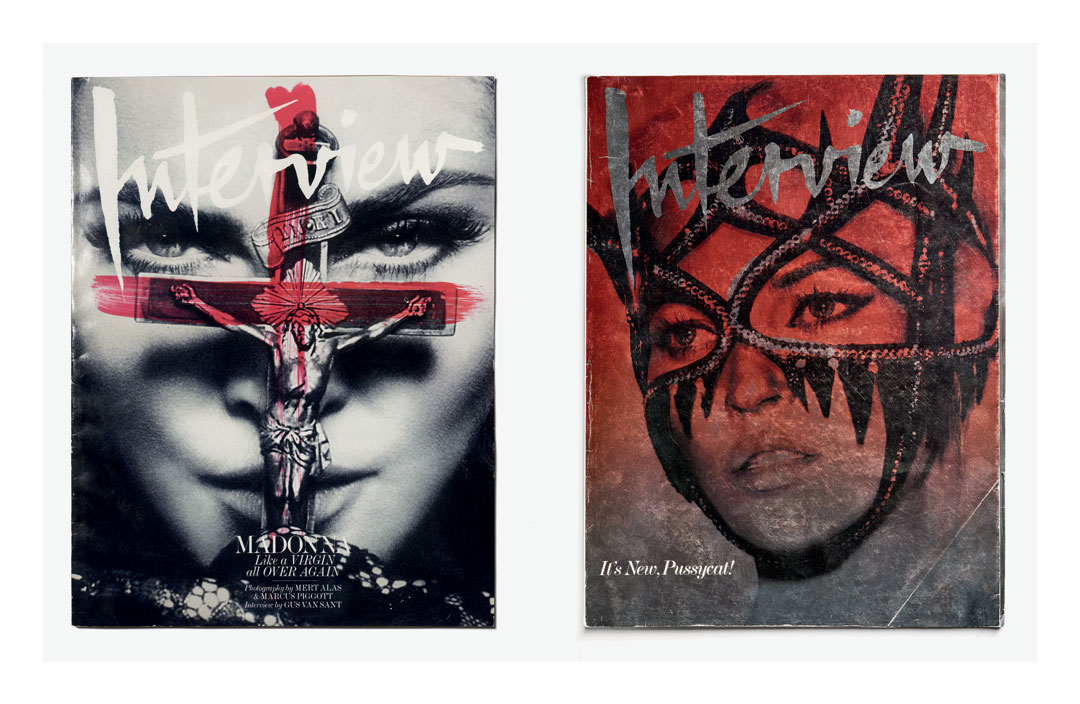 Fabien Baron in 5 classic magazines
The masterful creative director first made his name via the glossies. Here's a handful of titles he changed for good
Fabien Baron may have shot films and designed perfume bottles, overseen fashion campaigns and photographed icebergs, but the place where he first earned a worldwide reputation – over 30 years ago – was via the magazine stand.
"We met as cubs at GQ magazine in 1983, when I was a young literary editor just off the bus from Canada, and he a young art director just off the boat from France," recalls author, critic and New Yorker staff writer Adam Gopnik in our new book Fabien Baron: Works 1983-2019.
"He was a startlingly serious and sober presence in a generally frivolous office —an office lighthearted in the high-strung, frantic way of the Condé Nast of that era, where every floor held its own magazine and every magazine resembled a Tudor court. (Meaning that everyone enjoyed life while waiting nervously for the next head to fall, and then another head fell)," Gopnik writes.
"Though we were scarcely aware of it then, as we all tend not to be in times of abundance, it was a luxuriant moment: even the least of the spear-carriers of the company could enjoy perks (6 p.m. cars and free haircuts and vans with catering for photo shoots) that three decades later are severely limited to all but a very few." Here's how Fabien Baron changed print media, via a handful of important, glossy publications.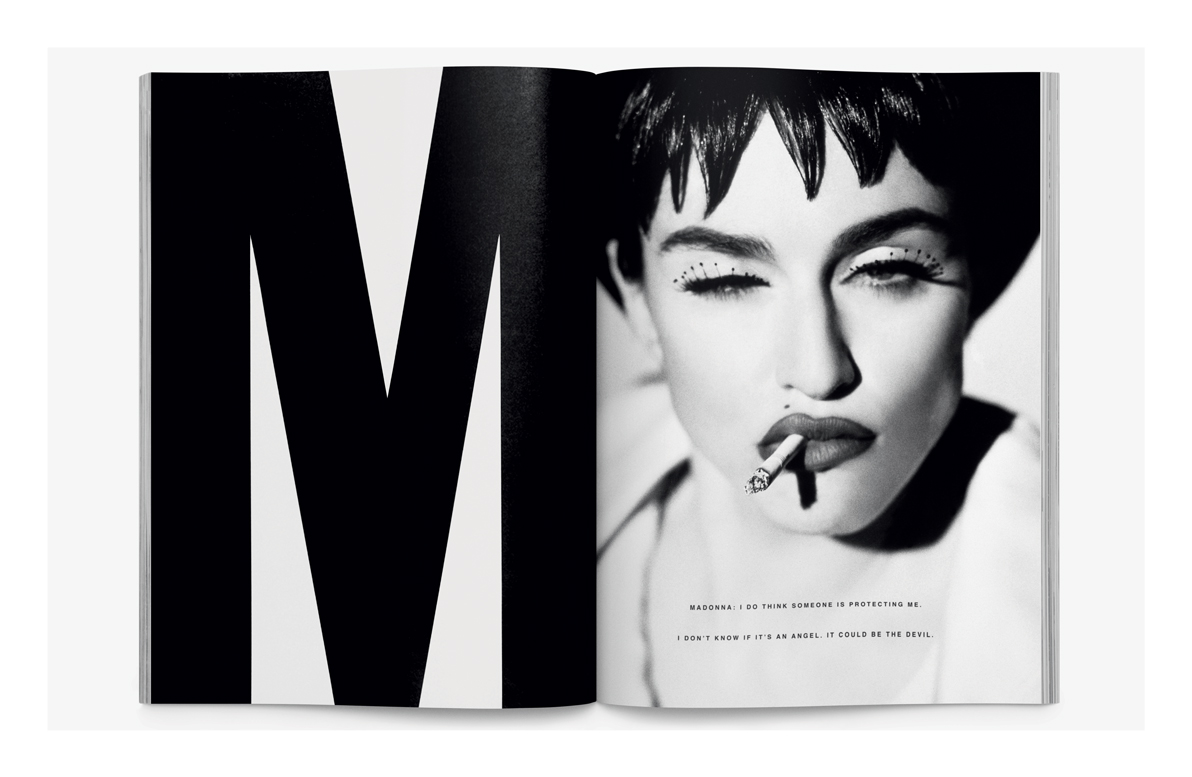 1983, GQ Baron arrived in Manhattan a year earlier, in 1982, with three hundred dollars, one metal suitcase, one contact, and a handful of English. Condé Nast editorial director Alexander Liberman, took a liking to Baron and thought he'd be perfect for a job opening under the art director at Vanity Fair. The art director was let go and the job falls through. In 1983, at Liberman's demand, Baron moved to GQ, working under Mary Shanahan. Her sense of photographic storytelling is a revelation.
"GQ was where I met Patrick Demarchelier and Arthur Elgort and Brigitte Lacombe and Denis Piel — and it was where I saw Steven Meisel's portfolio for the first time," Baron recalls in our book. "I remember going to Mary and saying, 'We've got to use this guy, he's amazing!' 'We can't,' she said. Probably too gay or too strong. But I kept his work secure in my head."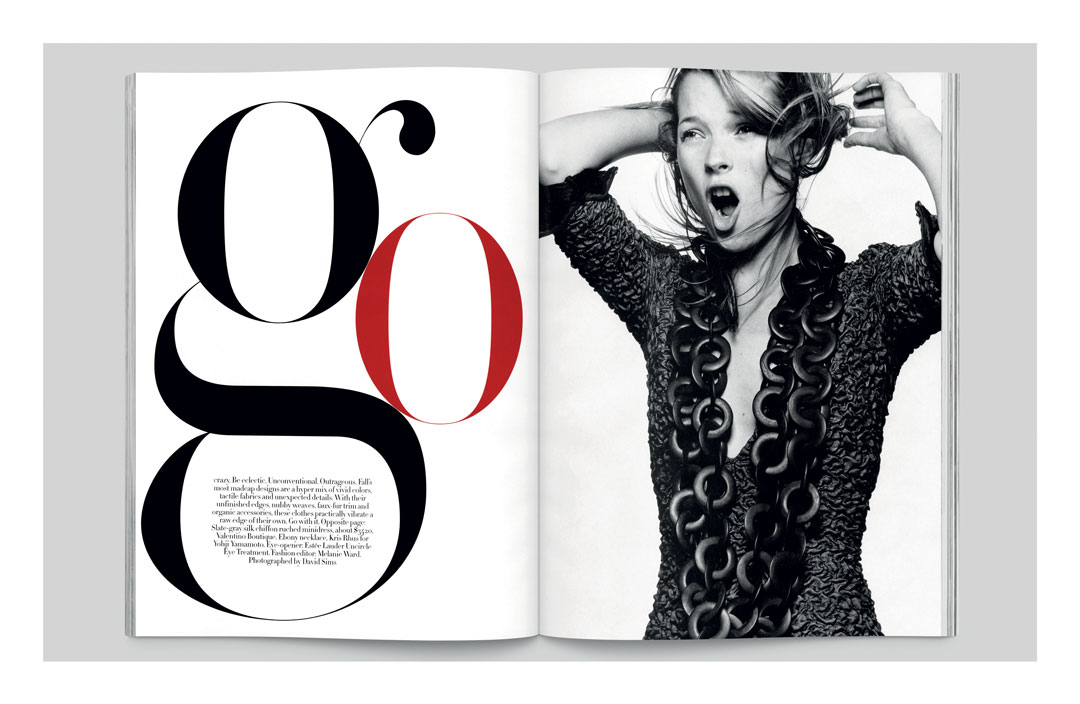 1988, Vogue Italia The world's most famous force of fashion, Vogue, called not once, not twice, but three times. First with an offer at the American edition — which Baron declines, fearful of giving up his newfound creative freedom — then with a job at the French edition — which Baron also declined, unwilling to go back to Paris without having officially "made it" in Manhattan. Longtime hero Franca Sozzani called a week later to say she's taking over Vogue Italia. She offered him a job — he accepted. Reimagining Vogue Italia with Sozzani was a turning point — Baron came to understand his own style and was encouraged to actualize it to the fullest. The issues he designed are now considered collector's editions.
1990 and 2008, Interview Baron's friend Glenn O'Brien, reached out with news: Interview is ready for a redesign. By this point, Baron had garnered a reputation as a go-to talent for creating and re-creating publications. He accepted the position of art director under Ingrid Sischy. With constant battles over the look of the magazine taking on too much importance, Sischy fired Baron after a year and a half—but not without him having made his mark. 18 years later, Interview sought creative leadership for its next chapter after Ingrid Sischy and Sandy Brant left the magazine. Once again, it turned to Baron. Teaming up with Glenn O'Brien, and bringing along high-profile collaborators including creative director Karl Templer, Baron took on an editorial director role, remaining in post for the following decade.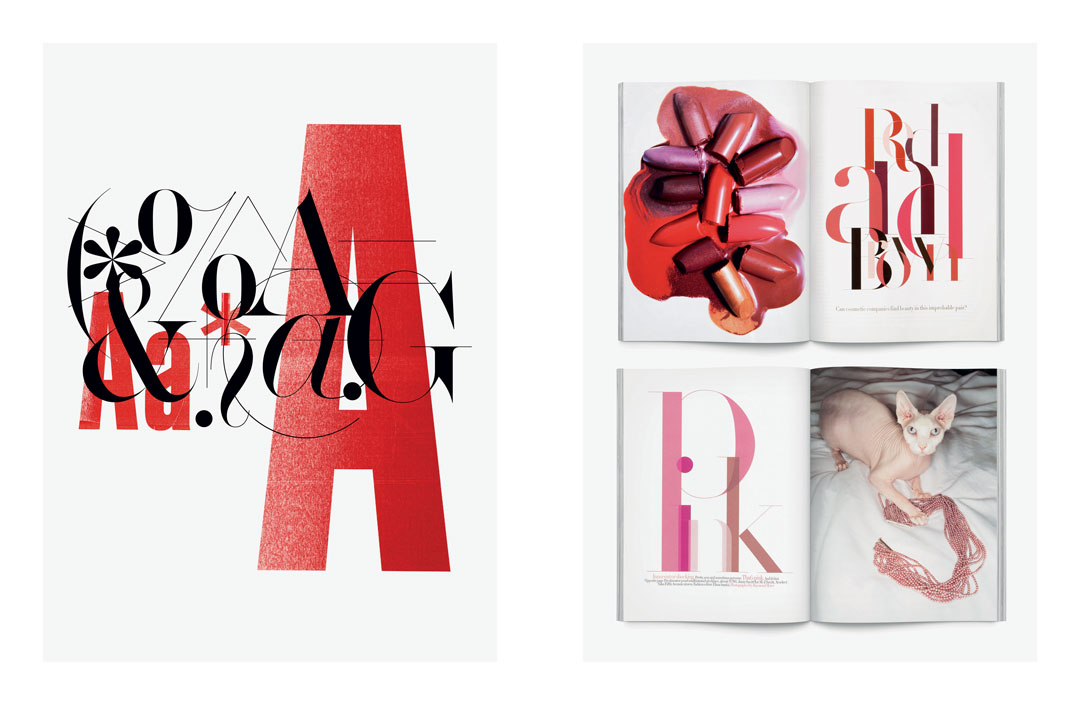 1992, Harper's Bazaar Baron received a call from Liz Tilberis. She got his information from then Vogue photographer Patrick Demarchelier, and she'd like to have lunch. Nobody knew at the time, but she was taking over at Harper's Bazaar. Tilberis and Baron met, and talked about their children, New York, the countryside, London—everything under the sun but Harper's Bazaar. As the meal ended, the topic finally arose, and their eight-year creative partnership was established and officially cemented in one sentence: "We should do the most beautiful fashion magazine out there." Together they wasted no time bringing a new vision to the publication. With a fearless new look and a roster of young and powerhouse photographers, including Peter Lindbergh, Patrick Demarchelier, David Sims, Craig McDean, Mario Sorrenti, Raymond Meier, and Mario Testino under contract, Harper's Bazaar was relaunched.
2003, Vogue Paris An irresistible opportunity to reinvent his childhood bible presented itself. Baron became the creative director of Vogue Paris, working alongside style icon, editor-in-chief Carine Roitfeld. "Fabien and I were not able to work together right away — I had to 'earn' him!" recalled Roitfeld. "He first joined the magazine for the special Christmas cover with Catherine Deneuve, and as soon as I laid eyes on his layout, I knew we would do great things together. People called us the dream team!"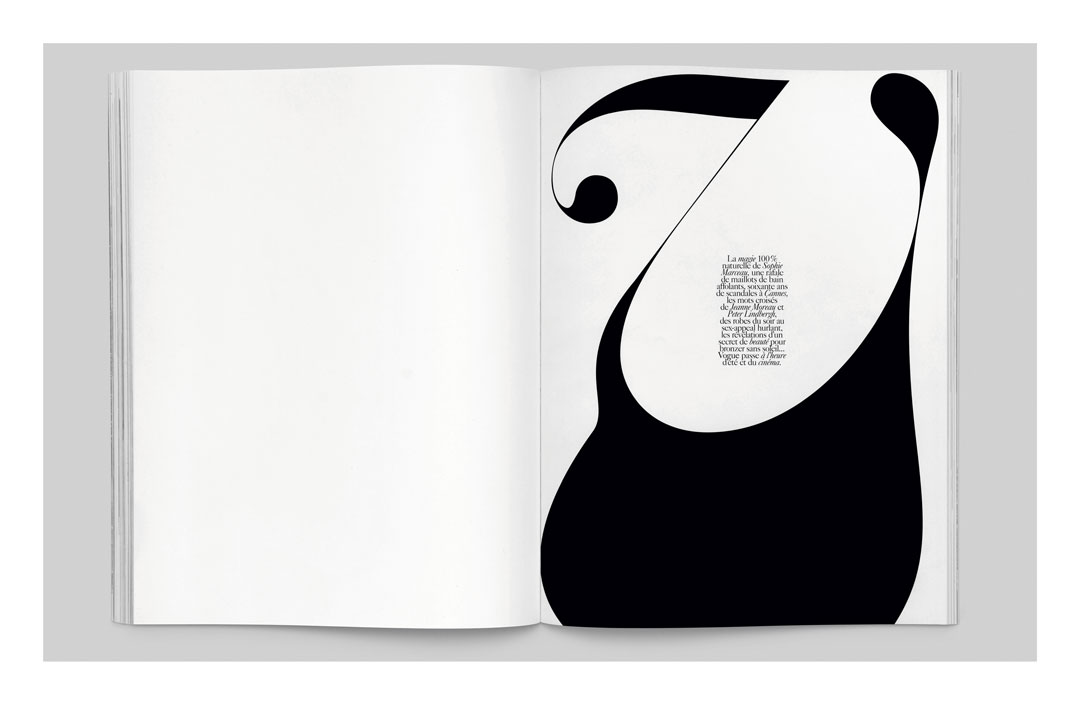 For more world-beating work from Baron, order a copy of Fabien Baron: Works 1983-2018. Part design manual, part manifesto, the first career retrospective of Fabien Baron, whom Vanity Fair called 'the most sought-after creative director in the world,' is an immersive visual survey of more than 30 years of award-winning art direction, design, and image-making. Using examples taken from across the entire range of his work - including typography, packaging, product, furniture, and interior design - Baron's book communicates his aesthetic logic with clarity and style. Replete with text by acclaimed author Adam Gopnik and a foreword by Kate Moss, this is an intimate insider's visit with a true fashion, photography, and design visionary. Order your copy here.