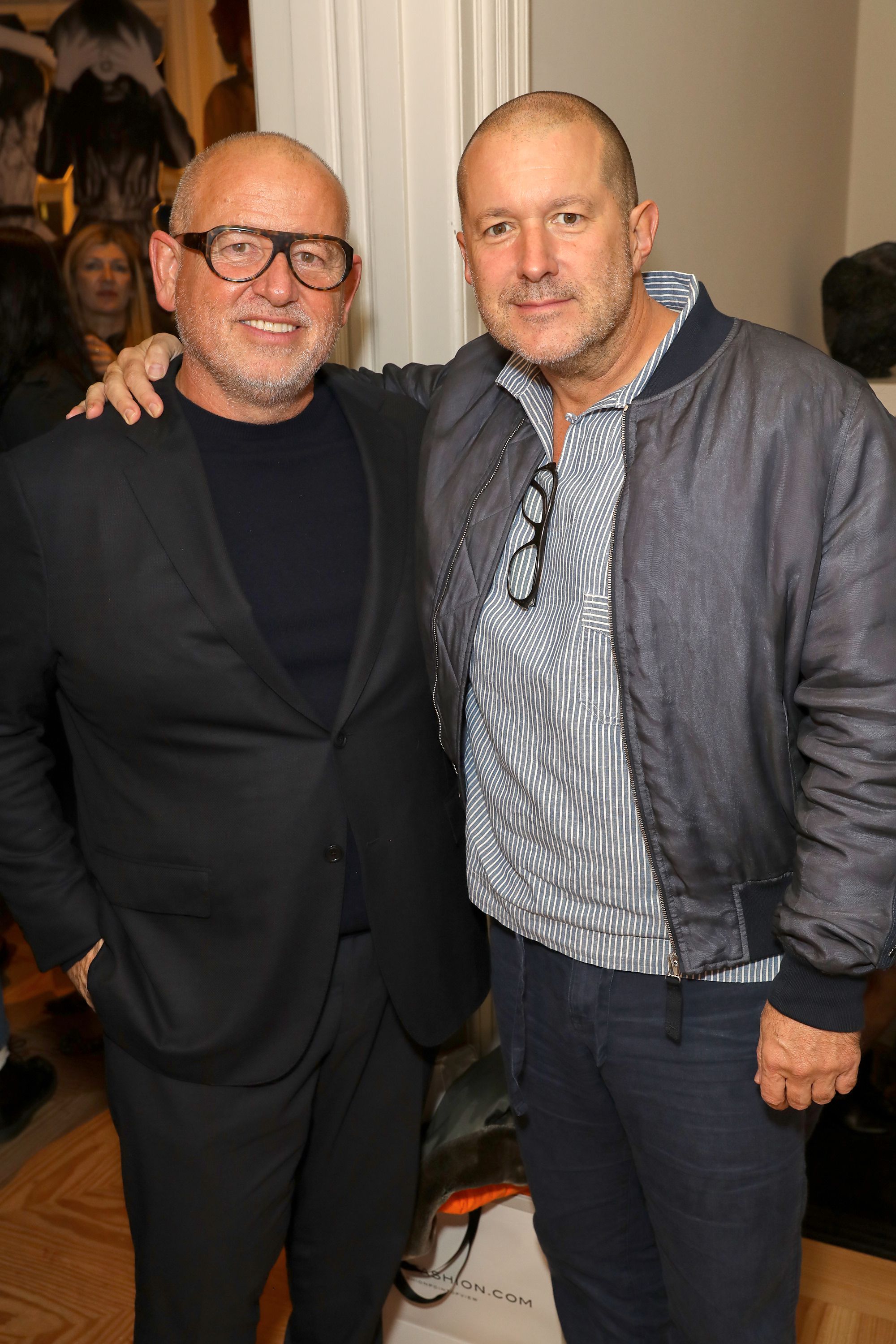 Jonny Ive, Marc Newson and Erin O'Connor join Fabien Baron for the MATCHESFASHION launch party of his new book
Fashion and design came together in London's biggest art week at MATCHESFASHION, 5 Carlos Place, Mayfair for the launch of Fabien Baron: Works 1983-2019.
Guests at the Ruinart Champagne reception included product and fashion designers Sir Jonathan Ive, Marc Newson, Rick Owens and model Erin O' Connor.
The event was part of a week long cultural programme to celebrate Frieze London, and the partnership between the global art fair and MATCHESFASHION.
Vogue's Johann Svensson and Jannico Meyer were also among the guests along with legendary stylist Carl Templer who bought his dog Roman.
Fabien Baron signed books for the likes of architect John Pawson, photographer David Sims and jeweler, film producer, artist, designer and performer (and wife of Owens) Michele Lamy.
Earlier in the week Fabien had hosted an exclusive book signing and cocktail at Galeries Lafayette Champs Elysées in his native Paris and a few days earlier an intimate book launch dinner in a marvelous and astonishing venue, Ecole des Beaux Arts de Paris.
The chic and fun event gathered around 100 people among them Naomi Campbell, Marie Grazia Chiuri, Grace Coodington, Sarah Andemann (ex-Colette), (co-organiser) Alex de Betak and Chufy.
Take a look at the pics and check out Fabien Baron: Works 1983-2019. Part design manual, part manifesto, the first career retrospective of Fabien Baron, whom Vanity Fair called 'the most sought-after creative director in the world,' is an immersive visual survey of more than 30 years of award-winning art direction, design, and image-making.
Replete with text by acclaimed author Adam Gopnik and a foreword by Kate Moss, it's an intimate insider's visit with a true fashion, photography, and design visionary. Fabien Baron: Works 1983-2019.