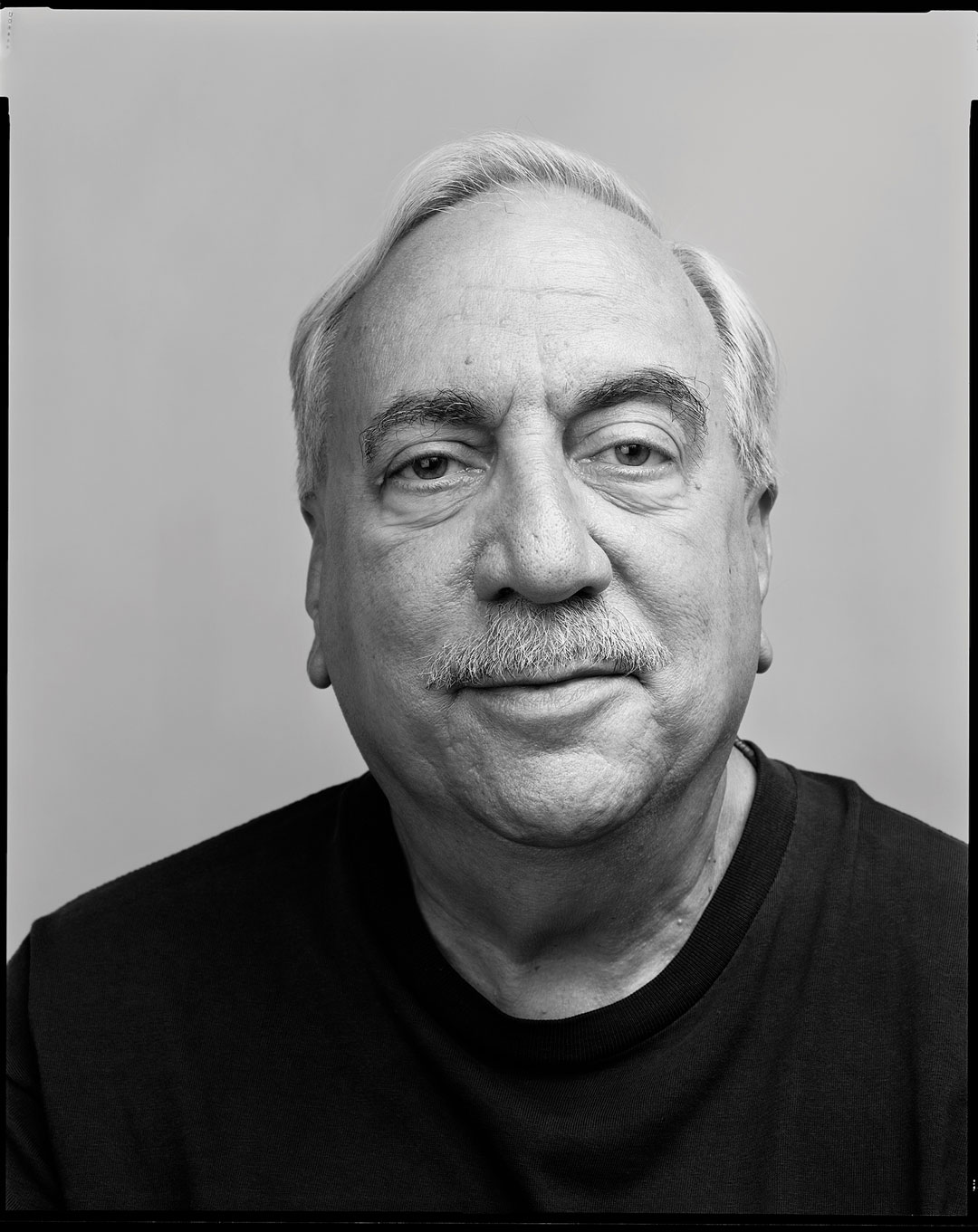 Vince Aletti on the vital history of fashion magazines
Want to understand Irving Penn or Helmut Newton? Then go back to the magazine page, says our author
Vince Aletti was the Village Voice's photography critic for 20 years. He has also reviewed photo exhibitions for The New Yorker, Aperture, and Art + Auction among other titles. But Aletti also understands that important cultural developments don't always take place in gallery settings. As a contributor to Rolling Stone, he was the first writer to properly document disco, and his early columns for Record World are regarded as important texts in the development of the genre.
In his new book, Issues, he turns his attention to the overlooked history of fashion magazine photography. Subtitled A History of Photography in Fashion Magazines, the new book reproduces the magazine pages – all drawn from Aletti's personal collection – featuring the work of Richard Avedon, Irving Penn, Deborah Turbeville, Corinne Day among many others, from vintage editions of Vogue, Harper's Bazaar, The Face, Arena Homme+ and other titles.
Why? Well, as Aletti sees it, to truly understand some of the great image-makers of the 20th and 21st centuries, you have to view their work as it was originally printed on the page. Read on to discover why, as well as which lesser-known photographers and publications Aletti wants you to hear about, which magazine in his collection he prizes the most, and why he thinks fashion mags have bucked the trend to digital.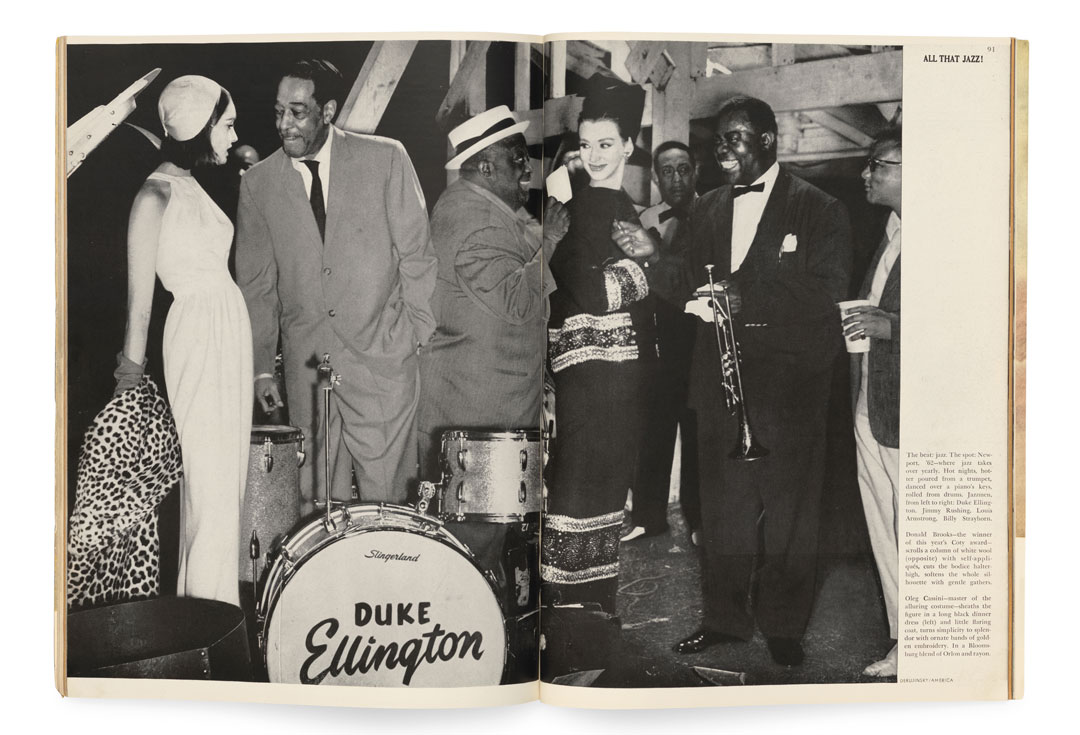 How did the book come about? A book about the role of fashion magazines in the history of photography is something that's been on my mind ever since I started collecting them and realizing what a wealth of material they contained – much of it unseen outside those pages. I started collecting because I was curious to see the careers of Avedon and Penn in more depth. The magazines had pictures that had never been anthologized or exhibited and those pictures helped fill out each photographer's history, as well as the careers of other great photographers from Lisette Model, Brassai, and Bill Brandt to Horst, Beaton, and Helmut Newton.
In 2009, working with Carol Squiers on the International Center of Photography exhibition of contemporary fashion work called "Weird Beauty," we realized the importance of seeing the images in context. Because very few fashion photographs were meant to be seen isolated from the stories they were shot for, we made a point of showing them on the page, in extended sequences. There were only a few framed images in the show; the rest were tear sheets on the walls. Many of the photographers we included in the show – Nick Knight, Philip-Lorca diCorcia, Mario Testino, Collier Schorr, Steven Klein, Steven Meisel, all important names in the fashion press – had never shown their editorial work in a museum exhibition before.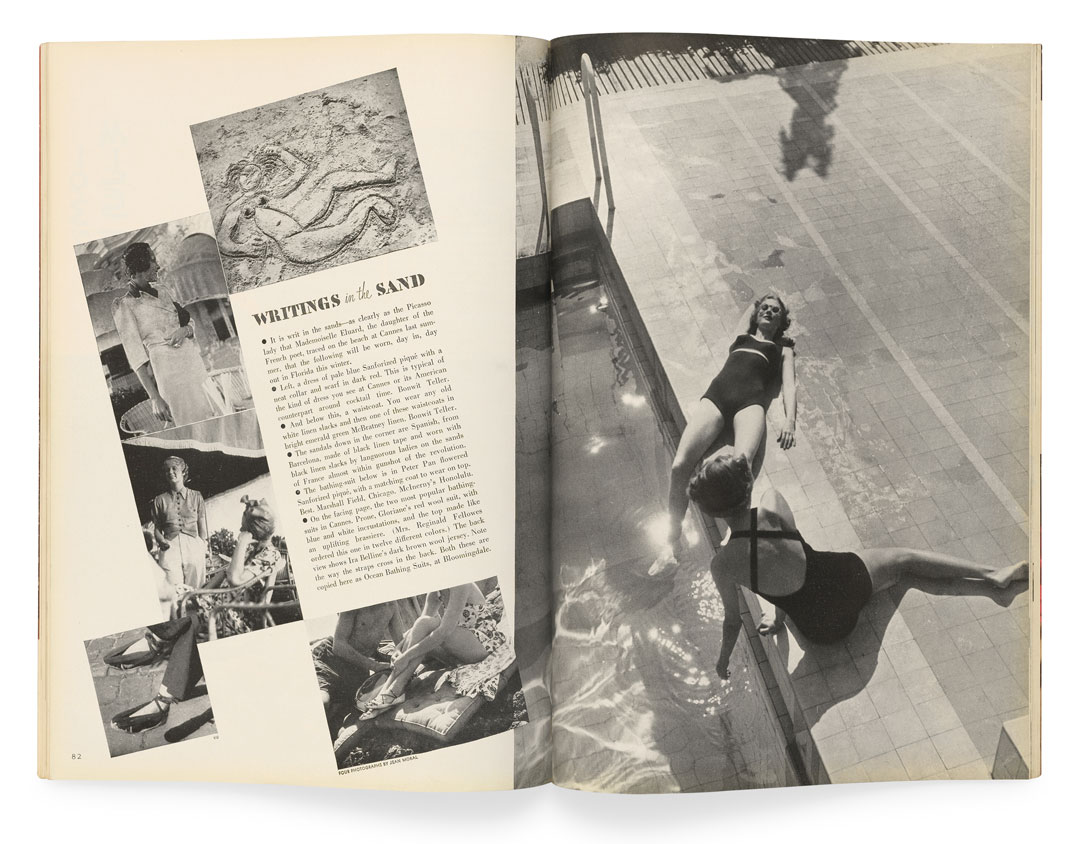 As well as the big names Issues throws light on great photographers who weren't so great at looking after their archive or legacy doesn't it? Bringing attention to photographers who may have slipped through the cracks of the medium's history for one reason or another wasn't my original impetus, but it was something I was glad to do in the course of the book. Some of my favorite photographers – including Jean Moral, Toni Frissell, Lillian Bassman, Frank Horvat, Hiro, and Deborah Turbeville - deserve far more attention than they've had over the years, and it was important to represent their work in Issues.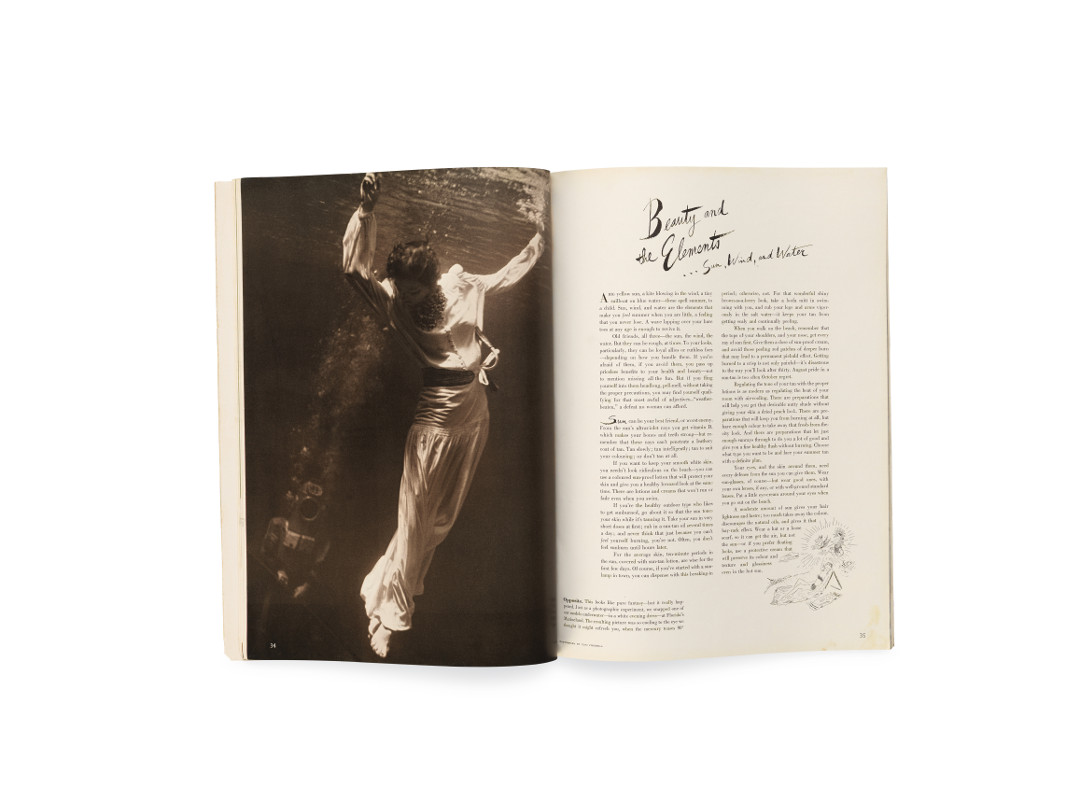 In an age before magazines were committee-engineered, a lot of these were quite often the passion project of a maverick editor weren't they? Magazines edited and/or art directed by men and women with strong, sophisticated ideas were what drew me to printed matter in the first place. The more eccentric and personal the better. Diana Vreeland, Carmel Snow, Alexey Brodovitch, and Alexander Liberman are the obvious historical examples. Italian Vogue's Franca Sozzani is a more recent one, and there are a number of others in the Issues ranks, notably Joe's Joe McKenna, Fanzine137's Luis Venegas, and the team behind Fantastic Man, Jop van Bennekom and Gert Jonkers – visionaries all, each in their own way.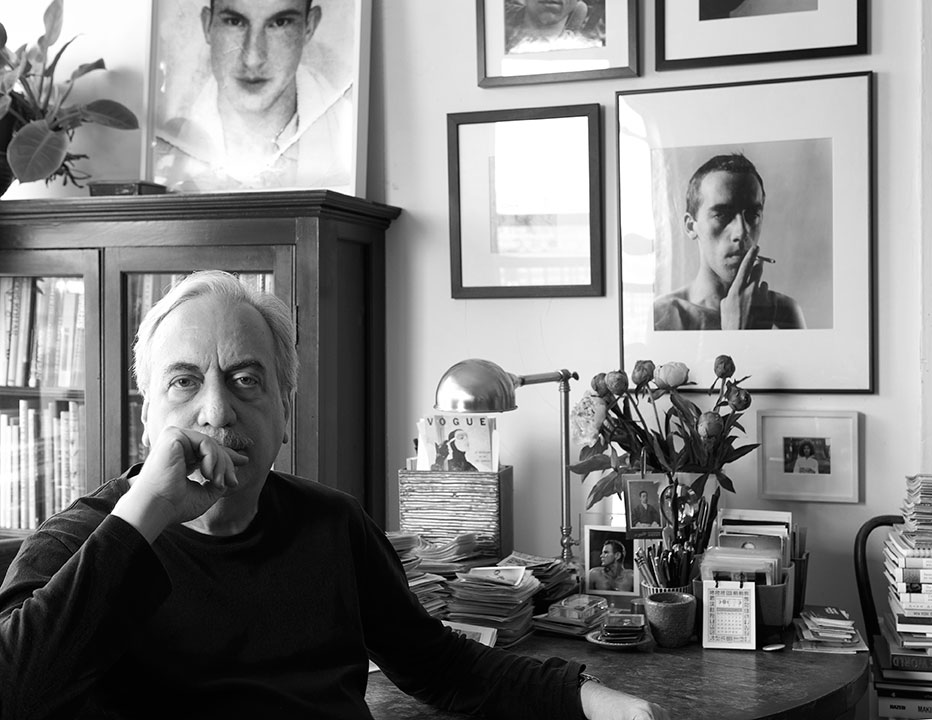 Was it the fashion, the fantasy or the escape within that attracted you initially? I know very little about fashion and don't look for escape in magazines, but the level of creativity in great fashion magazines, both vintage and contemporary, always excites me. I'm interested in artists who make their careers between art and commerce, especially the ones who work regularly on printed page. And I've come to appreciate everything that goes on around them, mainly the work of the art or creative directors at magazines. The best magazines are reliably sophisticated and provocative in their choice of images and I've become addicted to the stimulation they deliver month after month (or quarterly, or biannually).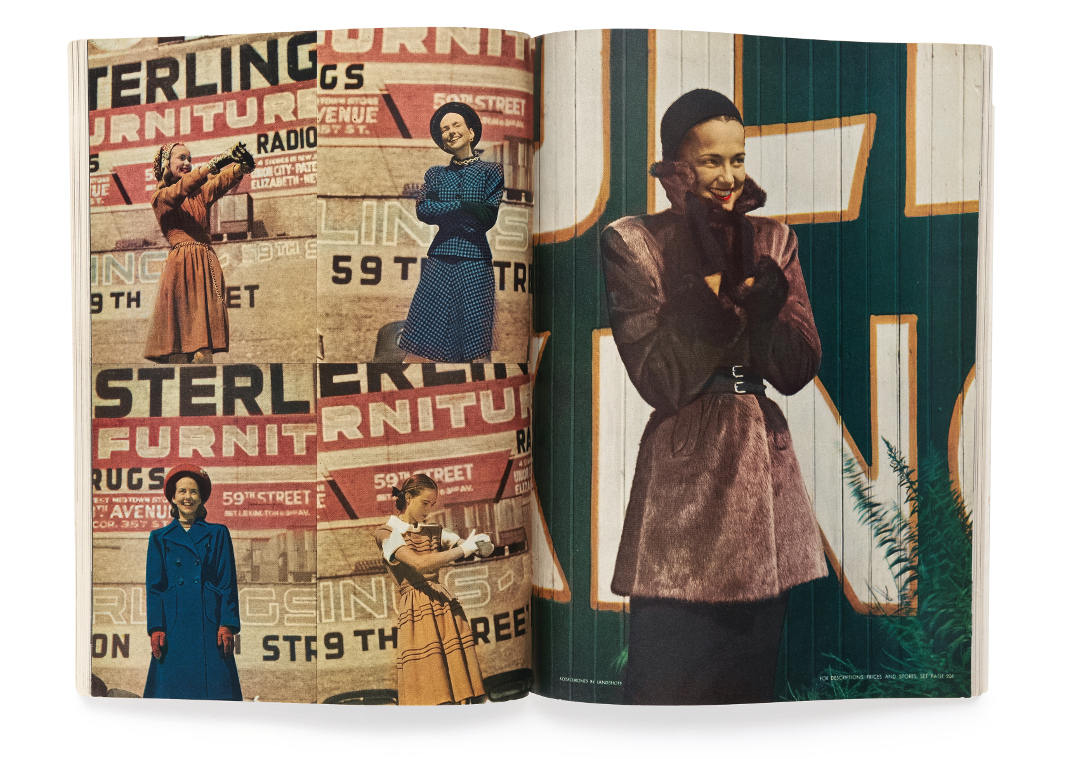 Is there one magazine in your collection that's particularly valuable? Don't get me started – there are a lot of them. I have an entire run (1945-1948) of Junior Bazaar, the magazine that Lillian Bassman art directed, alongside Alexey Brodovitch. Richard Avedon's first cover was for Junior Bazaar's launch issue, which is the one to get, and he used the magazine as a training ground and a springboard to what they called Big Bazaar. Because it had a short run just after the war, it's one of the rarest American fashion magazines. I'm also glad to have two of the three issues of Children's Fashions of the Times that Diane Arbus photographed - magazines that are almost impossible to find now. Another much sought after issue: Bruce Weber's USA special in the July/August 1985 Italian men's magazine Per Lui – as brilliant and idiosyncratic as any of his books from that period.
You mentioned the magazine Gentry in one interview – was that the one run by an editor who'd hand insert bits of hay into the pages for a country life story, for instance? Gentry was amazing, and although it only came out for a few years early in the 1950s, it remains a model of maverick publishing. Yes, the publisher included all sorts of odd attachments and design elements, including actual fabric swatches, tipped-in illustrations, and packets of seeds, but it was never merely a gimmick. Like Fleur Cowles's Flair, published during the same years, it was something of a folly and if it was too expensive to last very long at the time, it would never stand a chance today. But I'd love to see someone try.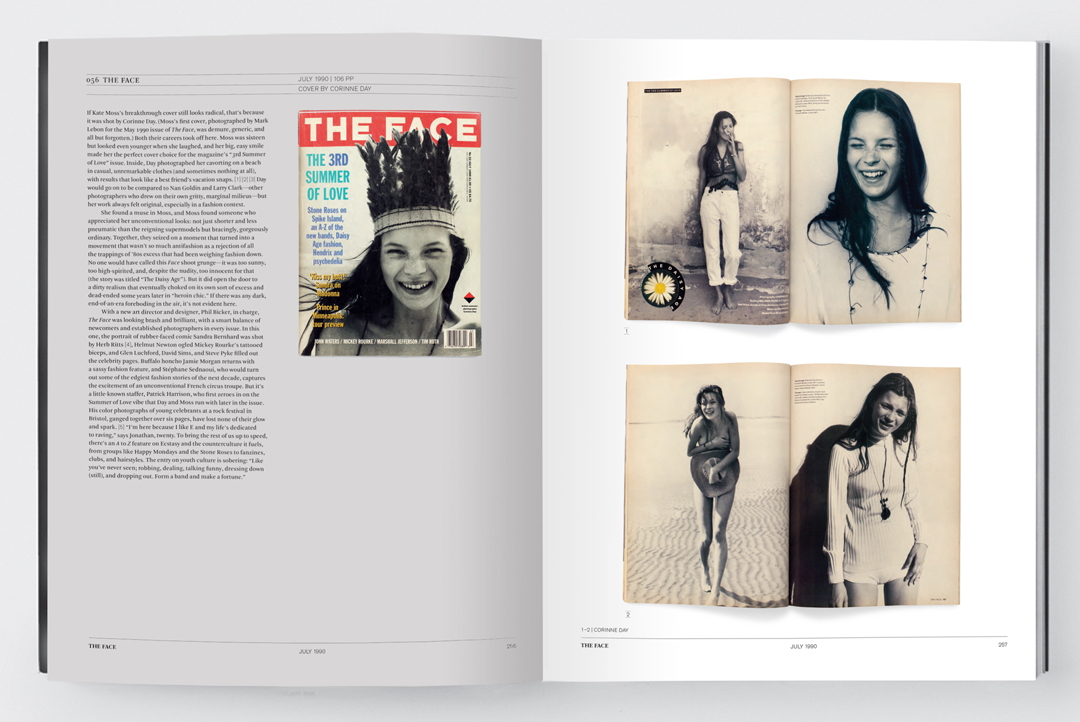 in Issues you call The Face 'the most reliable indicator and incubator of youth culture in all its mutant forms'. Are you excited about it's return? I'm definitely excited by the return of The Face, at the top of the list of magazines that are sorely missed. But I'm wary of revivals, which are riskier than fresh starts, if only because high expectations are always hard to fulfill. The recent return of Holiday magazine is a great example of something coming back in an ever better version than it left in. But the even more recent Interview reboot is a disaster. One magazine I'd like to see back in circulation is Dutch, but only if Matthias Vriens was in charge again. I miss Thomas Persson's outstanding Acne Paper, but that vacuum has been partly filled by his new publication, Luncheon, which has a similar range of humor, intelligence, and genuine flair.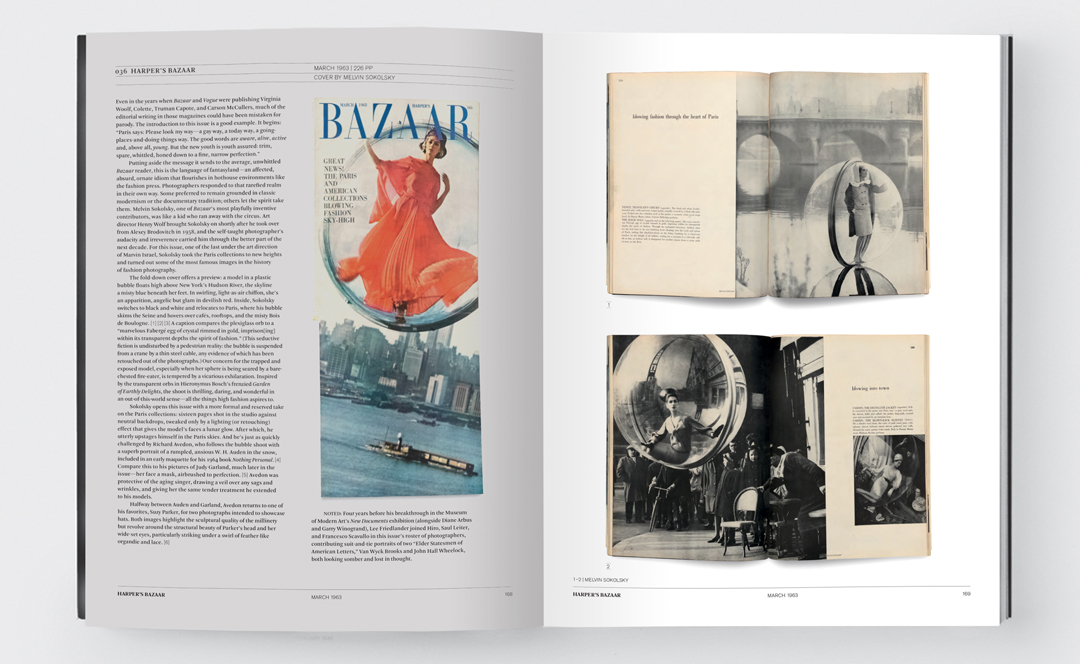 What was the golden age for fashion magazines in your opinion? Issue after issue, Harper's Bazaar and Vogue were stunning in the 1940's and '50s, driven primarily by the talents I've already noted: Avedon, Penn, Brodovitch, Liberman, Snow, Vreeland, etc. But there isn't one golden age, which is something I hope my book makes very clear. There are still great photographers, brilliant editors, and innovative art directors and whenever one publication slacks off, another one always come to the fore.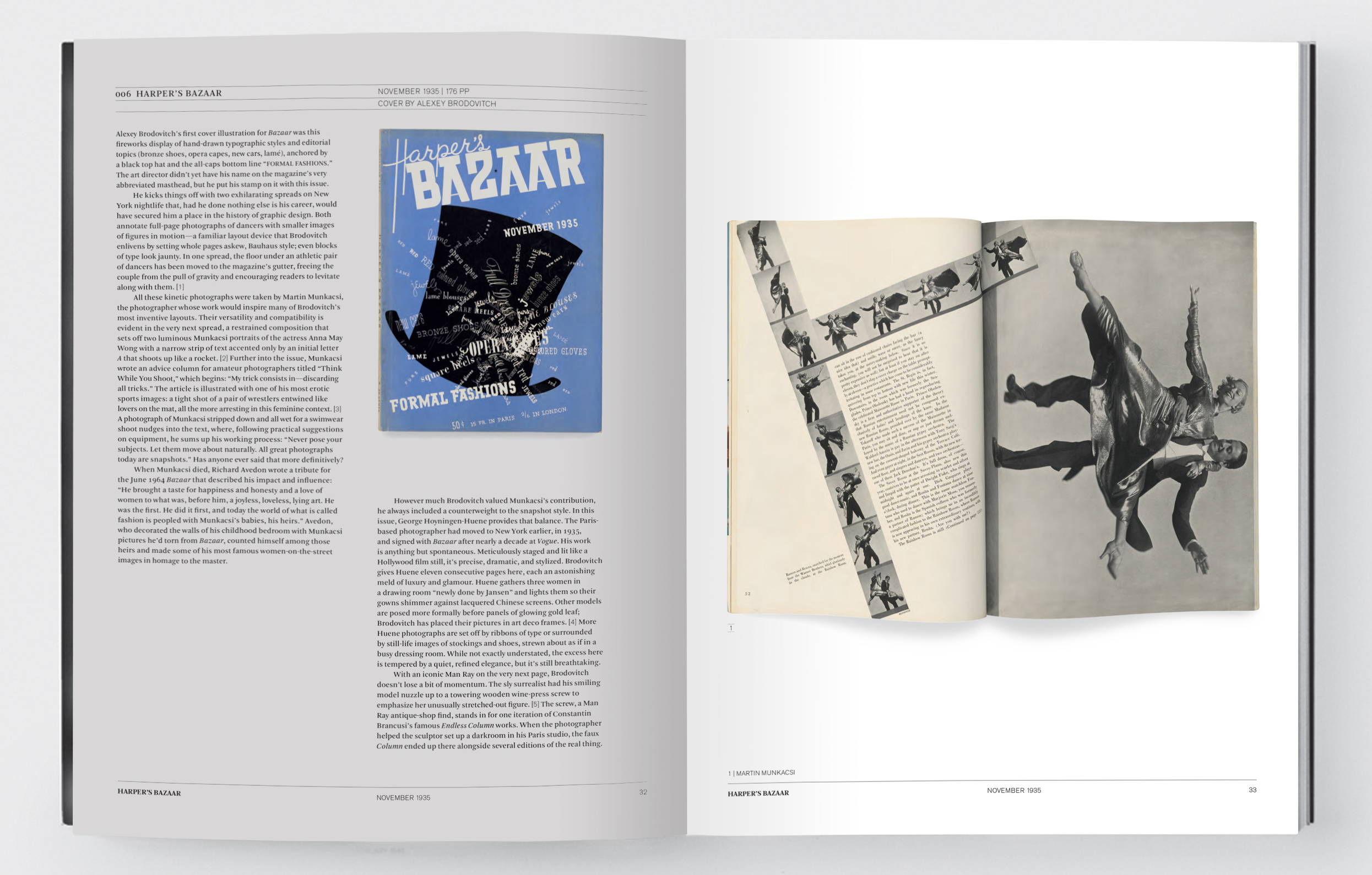 What's the magazine you'd grab if the apartment was on fire? The brilliant April 1965 issue of Harper's Bazaar that Richard Avedon edited and photographed as a celebration of his 20th anniversary at the magazine. I'd save a rare copy with the winking lenticular eye, signed by Avedon.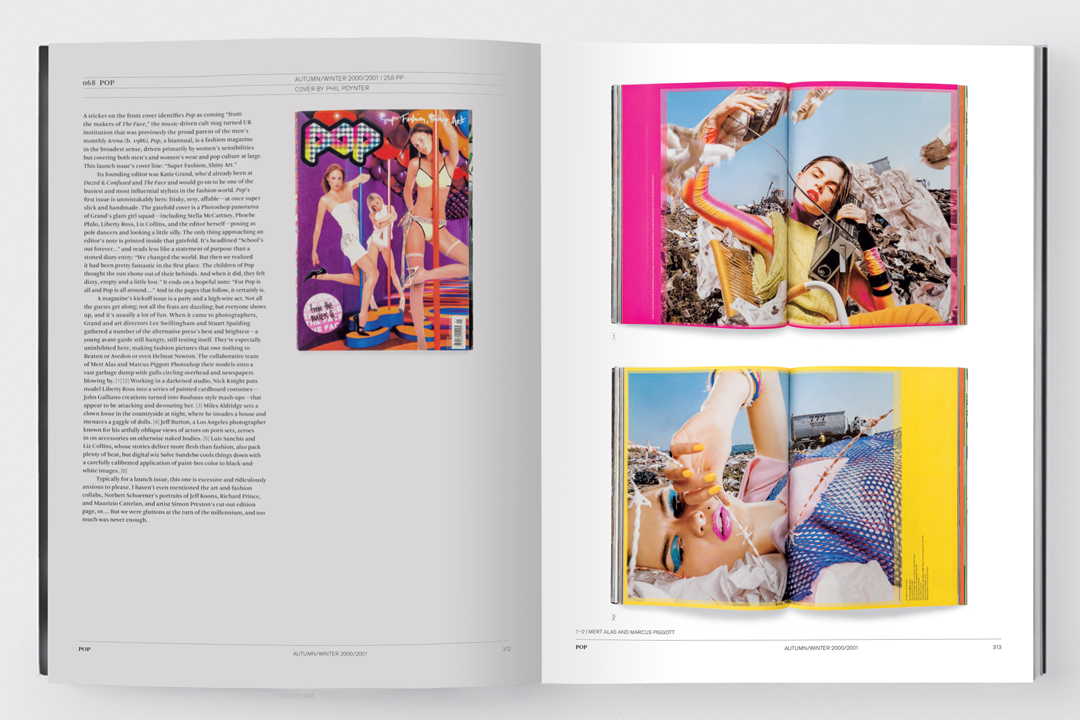 What magazines do you buy now and why? French, British, and Italian Vogue, Pop, Love, Document, i-D, Luncheon, Another, Another Man, Fantastic Man, Gentlewoman, Man About Town, Arena Homme +, Vogue Hommes, and I'm sure there are more, but that will give you an idea of how voracious I am. Plus, I subscribe to all the key American magazines. The reason? To make sure I don't miss a thing. Obsessive, yes, but I'm always curious to know what's new and what's happening–who looks good, who looks great, and who's just coasting along.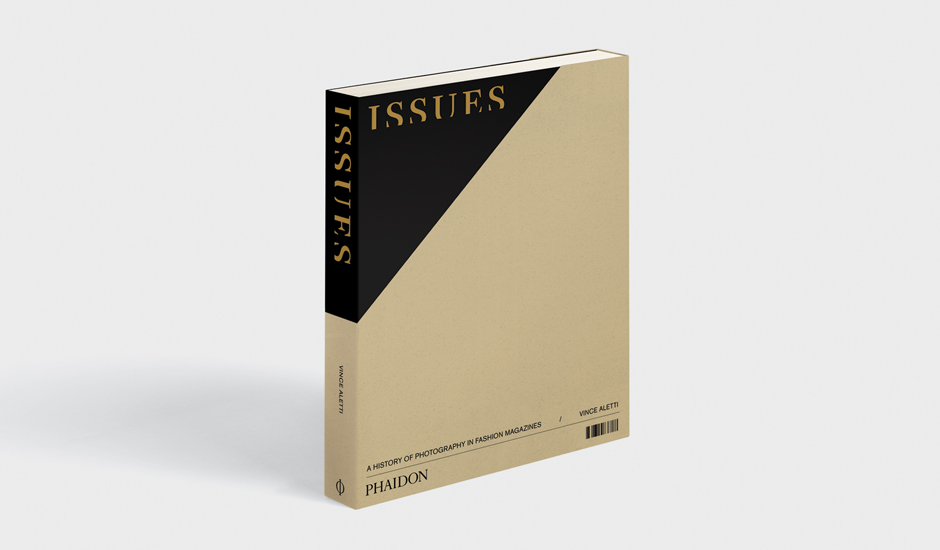 It's fair to say you don't think fashion mags are done at this point? I think you already know my answer to this question! At a time when the news stands are clogged with fat, glossy fashion magazines, many of them European, it's hard to credit the idea that print is dead. Other magazines have slimmed down alarmingly, but fashion still seems to generate the ads needed to support solid editorial wells, and some excellent publications manage to survive on their own steam and enthusiasm. I can't imagine a world without physical magazines or newspapers, and, luckily, I don't have to at the moment.
For more from Aletti on fashion photography's cruial print history, and to see many more faithfully reproduced images, order a copy of Issues: A History of Photography in Fashion Magazine here. Aletti has selected 100 significant magazine issues from his expansive personal archive, revealing images by photographers rarely seen outside their original context. With his characteristic élan and featuring stunning images, Aletti has created a fresh, idiosyncratic, and previously unexplored angle on the history of photography. Find out more here.