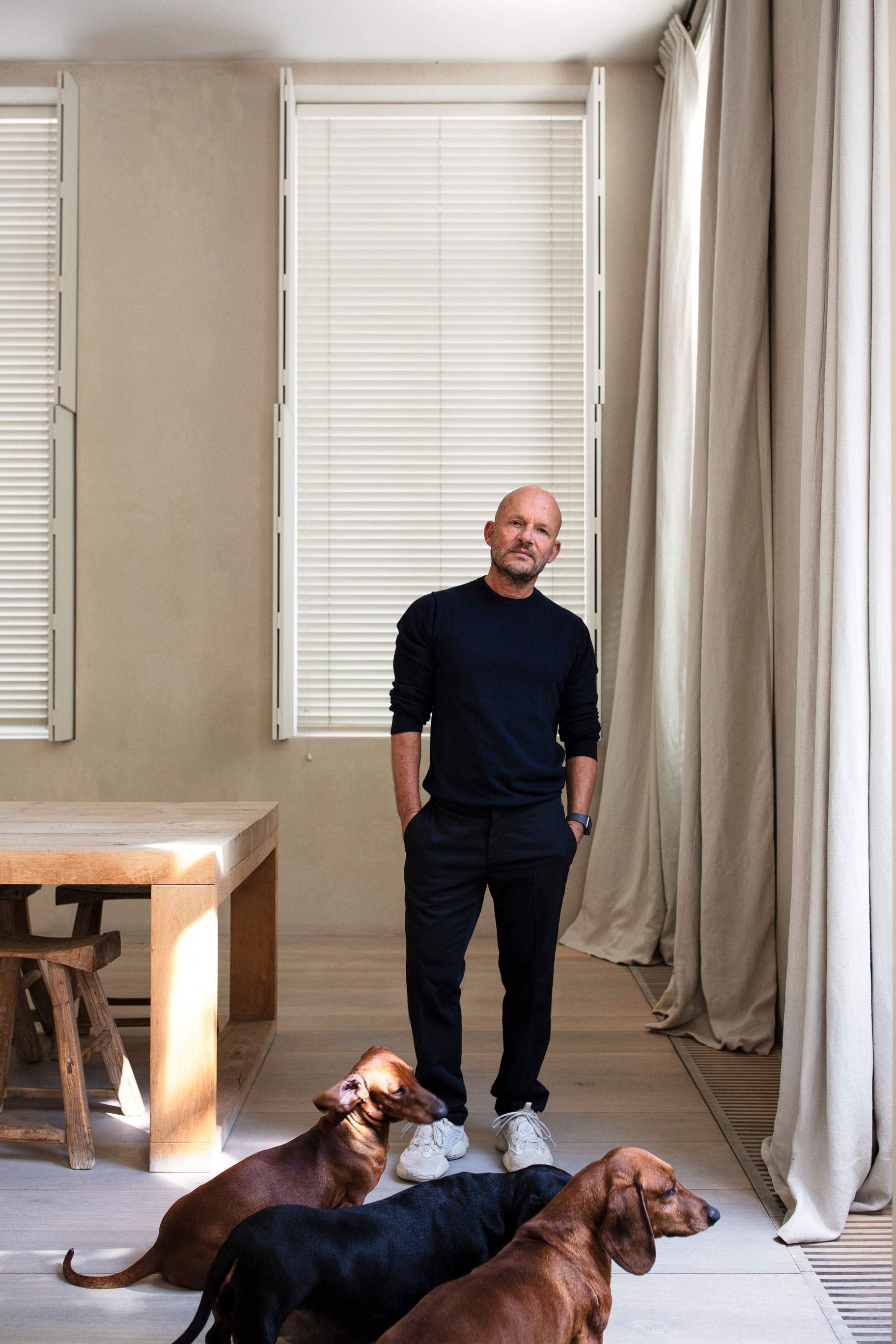 Vincent Van Duysen By Design
'I am inspired by the ideas and forms of tribal and nomadic cultures,' says the Belgian architect and interior designer
Belgian architect and interior designer Vincent Van Duysen is a world-renowned tastemaker with a seminal portfolio. His timeless, textured interiors, have earned him prestigious awards, A-list clients, and five monographs during his thirty-year career. Like the best of his trade, Van Duysen is an artisan, designing every small detail from the ground up. Restrained in colour and sparsely furnished, his interiors share an intense physicality, born from an intuitive sense of material and form.
He credits this, in part, to his early work with Italian architect Aldo Cibic, whose focus on abstraction and elemental shapes is an enduring inspiration. Van Duysen's own apartment in Antwerp, Belgium—with bone colors, time-weathered woods, and custom modern touches—is a marvellous fusion of the raw and the refined. A decade after renovating the former notary house, Van Duysen peeled back the layers of time once again to create a "hermit's retreat" in the attic. Paying homage to its heritage, he sourced seventeenth-century oak to form a new floor and functional wall. The old conceals the new: a huge bluestone bathtub and gray gloss-lacquered shower.
This lightness of touch and respect for historical context is evident in Van Duysen's first hotel, August, in Antwerp. His team spent four years transforming the nineteenth-century Augustine convent into a sober, monochromatic sanctum. Guests sleep under wooden rafters that conjure the spirit of old Flemish farmhouses, while public spaces, such as the bar inside the former chapel, reflect their neoclassical past with tailor-made fixtures and fittings.
An illustrious ambassador for Belgian design, Van Duysen's influence cannot be overstated. His signature style of earthy beige tones, pale woods, black accents, and off-white linens—which was neither ubiquitous nor popular when he began his career in the 1990s—has been instrumental in defining the much admired, much emulated contemporary Belgian aesthetic.
Van Duysen is also among the one hundred contemporary designers and studios featured in By Design: The World's Best Contemporary Interior Designers, Phaidon's new, detailed, in depth and beautiful survey. To celebrate the book's publication, we sat down with Vincent to ask him a few questions about how he creates such restrained, artful rooms.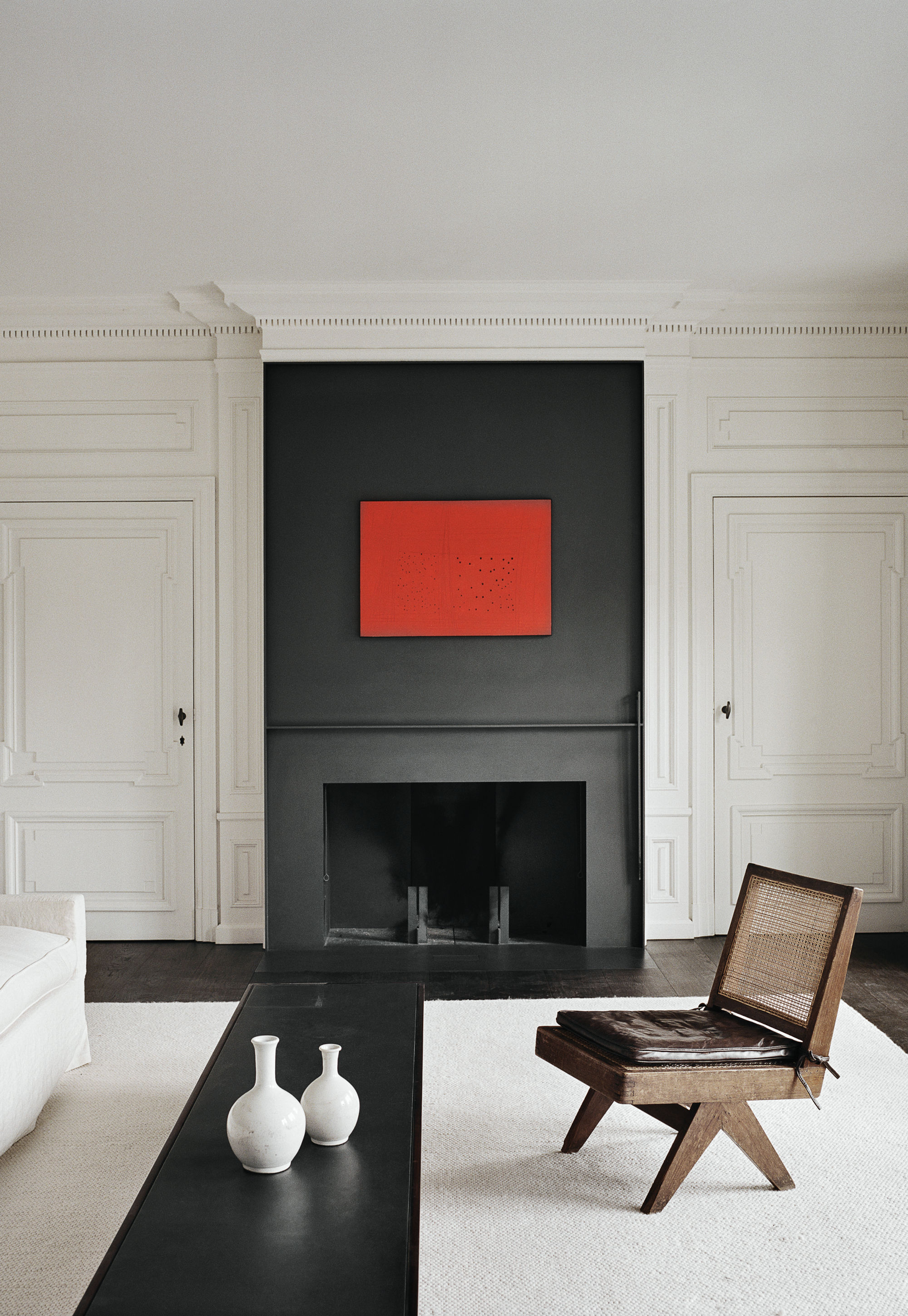 Who or what were the inspirations for you when you began your career? I think that my architectural studies during the emergence of Postmodernism and my time with Aldo Cibic at Sottsass Associati in Milan were the starting points that started my career. However, I completely detached from postmodernism by going back to primary and essential geometries and forms together with pared down colours and materials; I went back to basics searching for timeless designs and forms. Through my travels I was inspired by, and attracted to, the ideas, forms, and customs of tribal and nomadic cultures, of different cultures.
How would you describe what you do in your practice and what do you think makes your sensibility unmistakeable? From the onset, my creative sensibility has developed from a definite relationship between architecture, interior and product design. This has been the driving force behind the conception of projects inspired by subtle transitions between these disciplines and combined with a spatial design attitude, constantly striving for the essence. In addition, my constant research and penchant for natural, organic material has been a big factor in developing my style: Tactile and sensual.
What are the key elements that you try to enhance, impose on, or invent in a space? I am always trying to highlight the use of pure and tactile materials which translate into clean, timeless design. With respect to context and tradition, it's an approach within which the senses, and the physical experience of space, textures and light place the integrity of the user at its core. When creating, I always try to aim for the wellbeing and comfort of the client or the user of my products. Functionality, durability and comfort are the prime components of the work, an architectural language not shy to convey aesthetics, but prone to eschew fashion and trends.
What you do is akin to art, but it also has to answer to the client's demands – how do you assimilate both of these things? The client is always at the centre of my work, so each project is tailor made to meet the needs of clients; there's the element of uniqueness involved together with a functionality that improves the lives of humans. And, given the internationality of my clients, I have to observe the different cultures and different backgrounds which I plan for. I also like to think of what I do as Gesamtkunstwerk because I tend not to disconnect interior elements with exteriors.
How does experience affect your approach – what 'extra' does it give you? I am constantly learning. I am like a sponge, absorbing everything. It can be a book, on Instagram, a work of art, a person. It is a constant exchange, and I am lucky enough to travel and sink my teeth into new cultures, meet outstanding individuals or work with the best artisans and craftsmen out there, especially in Belgium, but abroad. I also think as an epicure, someone who loves life and beauty, so I always strive to embed beauty into my clients' projects.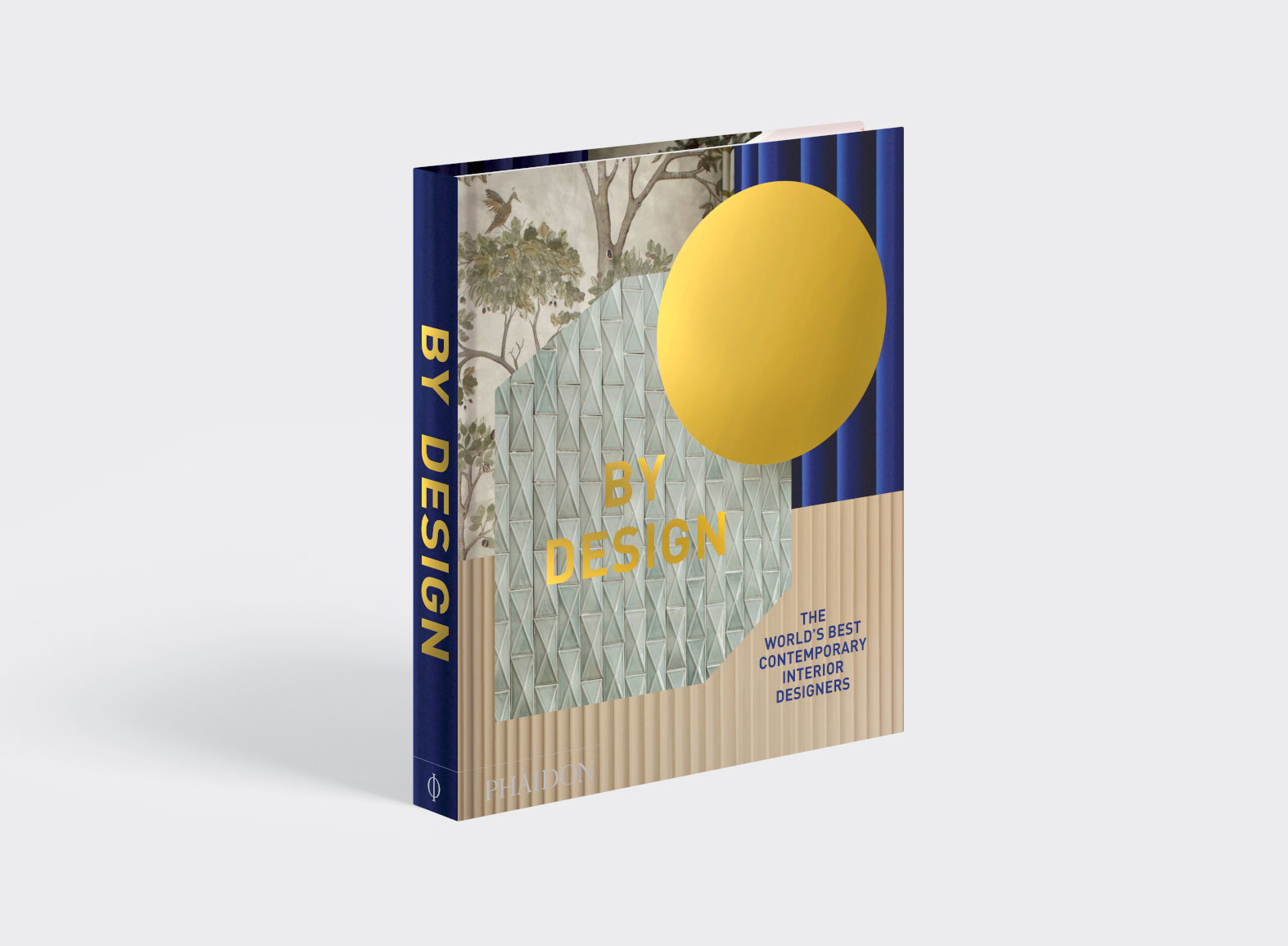 You can find out more about Vincent's professional life and work at his site, here. To learn more about By Design, a richly illustrated, authoritative global survey of the best and most creative interior designers working today, and buy your copy, go here.