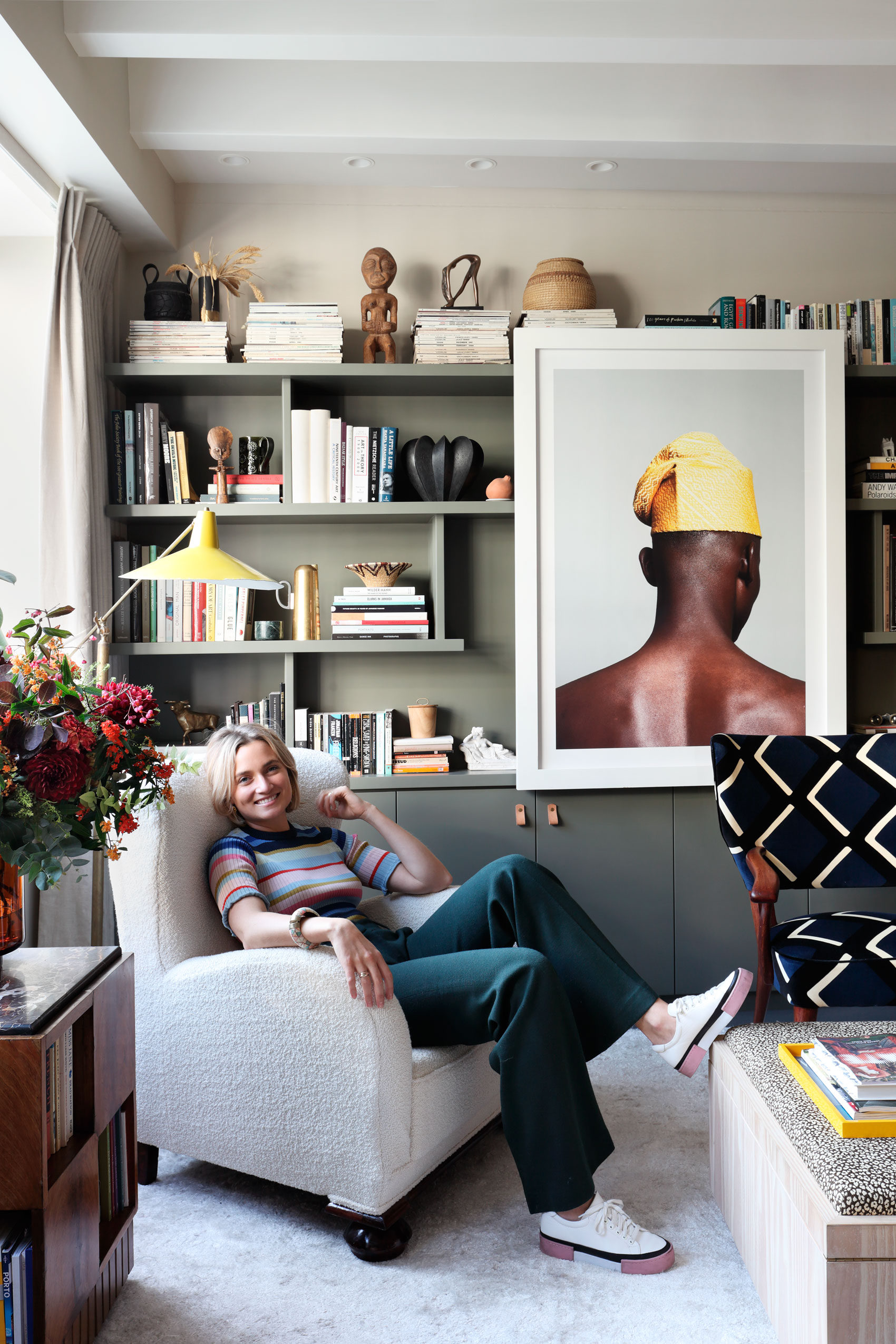 Sophie Ashby By Design
The founder of London practice Studio Ashby describes how her peripatetic childhood informs her interior design approach
Sophie Ashby often credits her preternatural success to her nomadic childhood. Born to an English father and a South African mother, she grew up between the two countries and lived in fourteen family homes by the time she was eighteen. In 2014, after being asked to take on a lucrative commercial project, she founded her London­-based design practice, Studio Ashby.
The designer has a sharp eye for combining antiques and modern furniture with striking photography and contemporary "world art" to fashion dream interiors for others. In 2017 Ashby was commissioned to make over the Robertson Small Hotel, a ten bedroom luxury bolt­hole on South Africa's Western Cape. Ashby—an enthusiastic aesthete with a particular fascination for contemporary African art—brought her expertise to the period property, adorning its walls with a custom collection of works by local artists. This emphasis on regional character continues throughout as Ashby mirrored elements of the breathtaking terrain with an earthy palette and organic textures that transitions guests from indoors to out.
A favorite among developers, Ashby has conceived the interiors for Holland Park Villas, a contemporary apartment building in West London. The elegant neighborhood served as inspiration during the design process: Ashby envisioned a cultured resident who enjoyed browsing the boutiques of nearby trendy Portobello Road. The result is a series of residences whose vibrant pops of color are offset by carefully selected antiques. Another residential commission led to the penthouse at London's upscale Floral Court development being transformed into a boldly captivating space, with unique pieces that included a burr-­elm coffee table and a dining table with dried flowers arranged beneath its glass surface. In the apartment she shares with her husband, fashion designer Charlie Casely­Hayford, Ashby's signature aesthetic is on full display. Unsurprisingly, artworks cover the walls, including an enormous print by beloved Nigerian photographer Lakin Ogunbanwo.
Sophie is among the one hundred contemporary designers and studios featured in By Design: The World's Best Contemporary Interior Designers, Phaidon's new, detailed, in depth and beautiful survey. To celebrate the book's publication, we sat down with Sophie to ask her a few questions about how she creates such intriguing, artful rooms.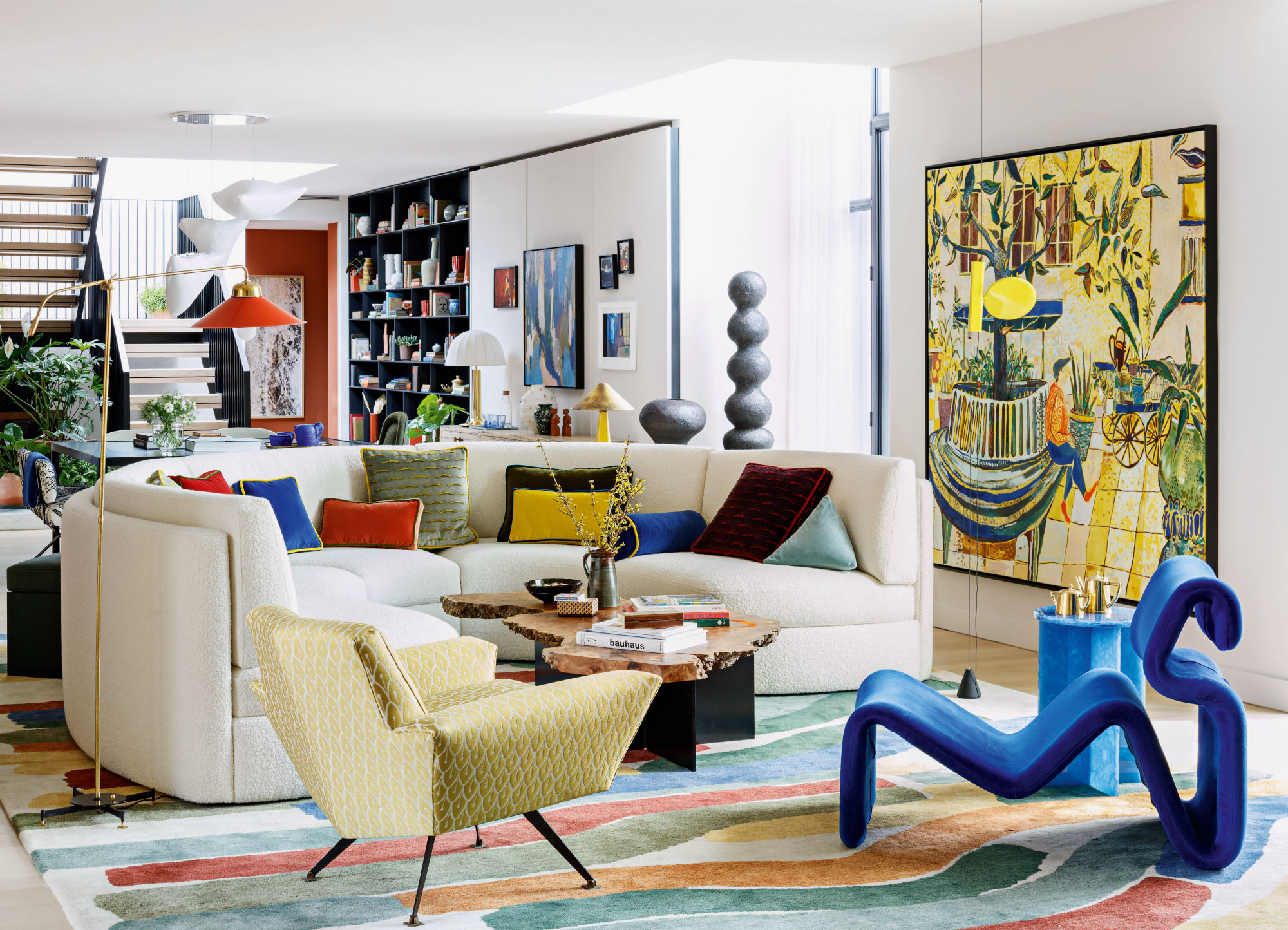 Who or what were the inspirations for you when you began your career? I grew-up between South Africa, London and Devon, studying History of Art at Leeds University and Interior Design at Parsons in New York. I'd say each experience fed my understanding of design, its power and its possibility: from the vast, awe-inspiring nature of the South African landscape to the grand rooms of a Georgian house in London, the urban intensity of New York to the red, rolling hills of Devon. As a result, I am (and always have been) fascinated by our sense of place and the idea of home. I would say I find most inspiration in things that move me, that make me feel something - it's always been that way.

How would you describe what you do? What do you think makes your sensibility unmistakeable? As a studio I'd say we are driven by beauty, discovery and the potential for telling stories via the spaces that surround us. We find beauty in existing elements, art, natural light, materials, and antique furniture. We discover ways to complement and enhance the beauty of individual items by working directly with craftspeople and ateliers to develop specific materials or pieces that create a layered environment.
We find energy in this process of collaboration, using the expertise and skill of different sources to create things that feel unique. We look to create cohesive, honest spaces - that deliver a certain richness and eclecticism to each interior. Behind it all is a love of antiques, colour, contemporary world art, modernist furniture, photography, and a real good knack for foraging!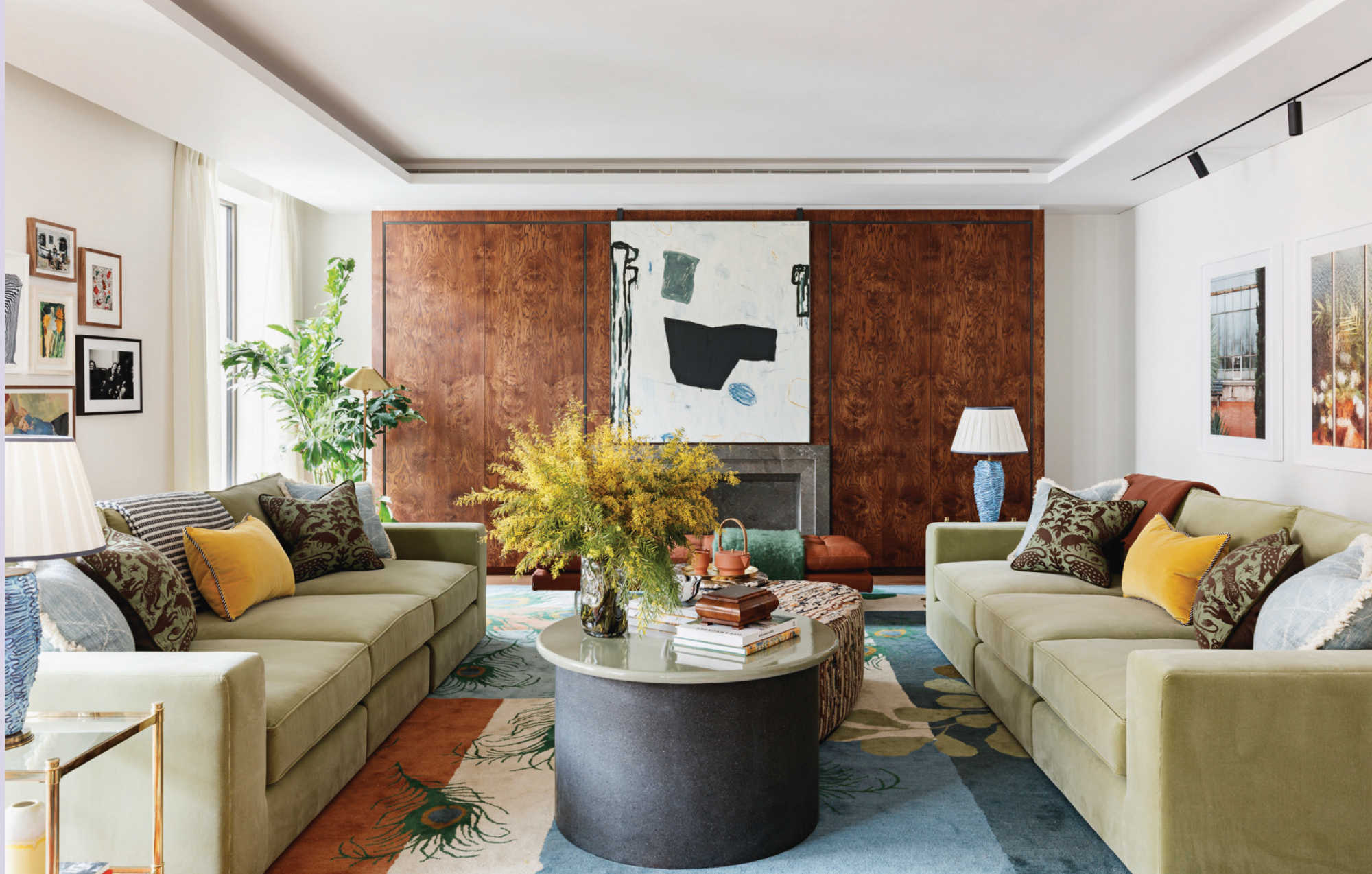 What, for you, constitutes 'a good space' from which you can build upon? Charm, character, and history.

What are the elements you try to enhance, impose on, or invent in a space? Our mission is to create habitable spaces with identity. It doesn't matter if that's for a home, a restaurant or a commercial development, we apply the same creative approach that starts with envisioning the lives of the people who will inhabit it. We question what inspires them, what moves them and how we can fulfil their desires and support their needs with our design.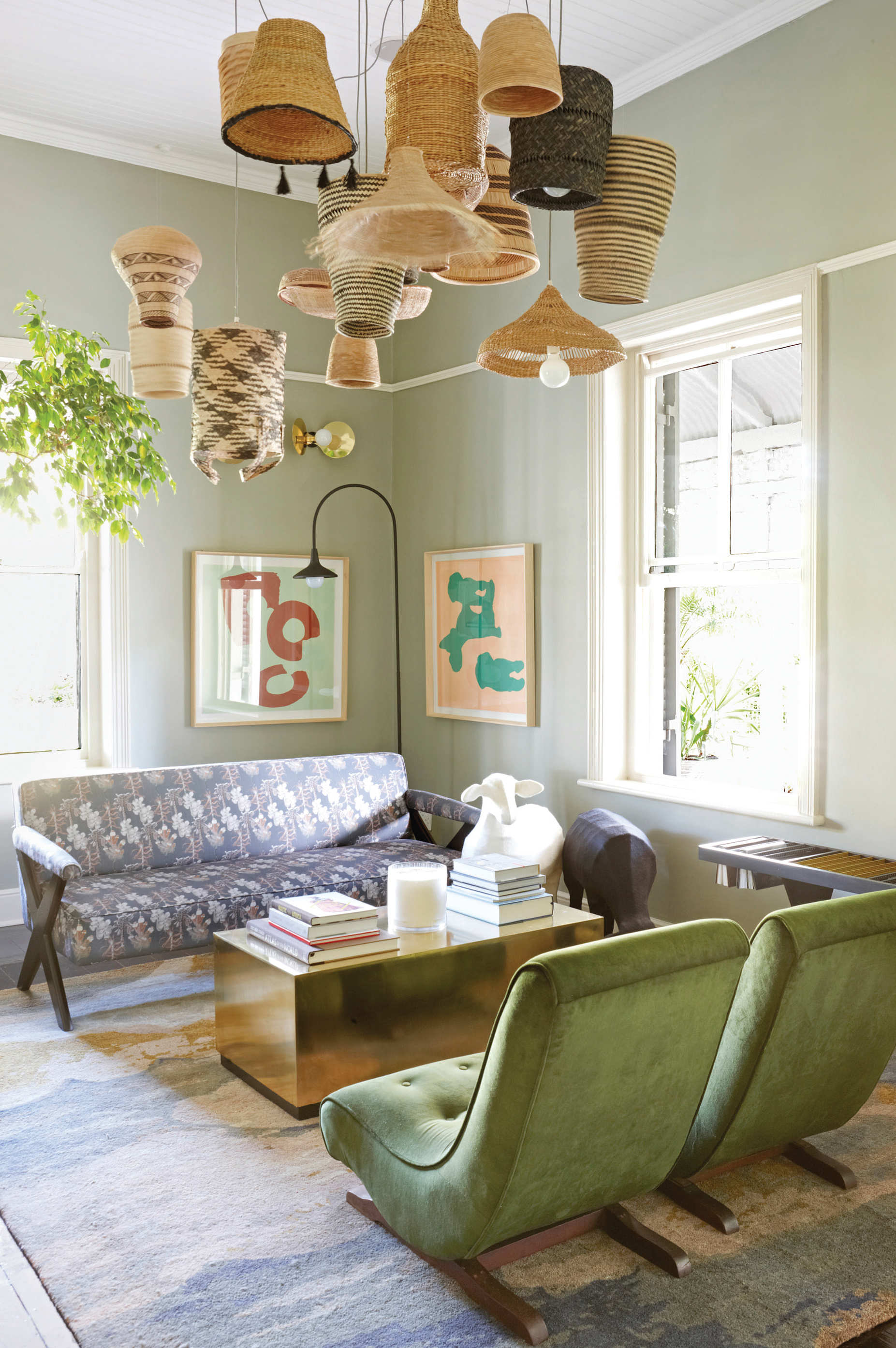 How do you set about personalising the home of a client – how do you make it their home, with their spirit, soul and personality? Art plays a central role in our inspiration and process and I believe it has a vital place in every interior. No space feels complete without it - it's through art that the spaces become highly personalised and unique to each client, imbuing these with spirit and soul. We will often start with the art - sometimes literally taking an artwork and building an interior around it, and other times more figuratively using art as the start of a narrative journey.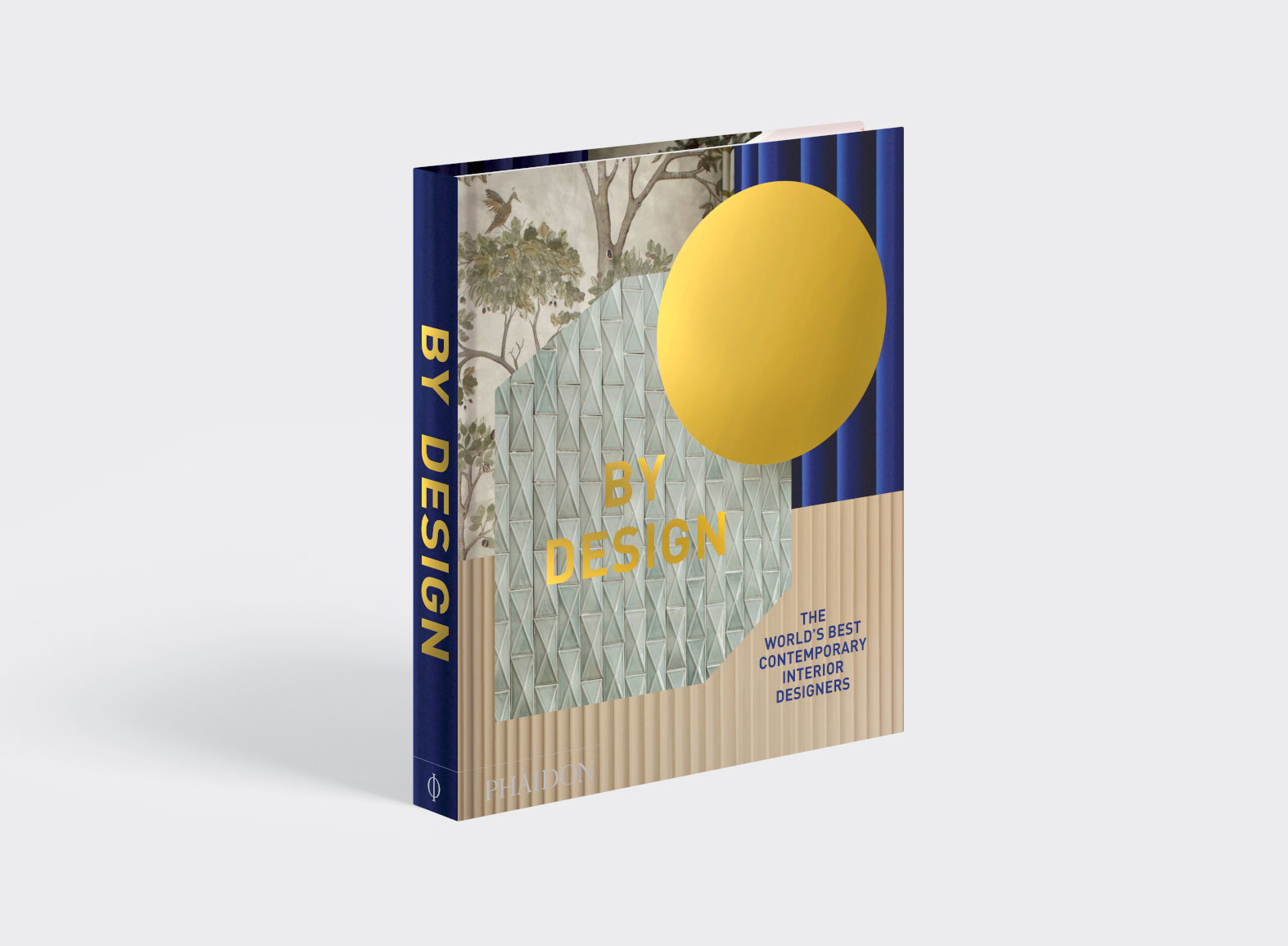 You can find out more about Sophie's professional life and work at Studio Ashby's site, here. To learn more about By Design, a richly illustrated, authoritative global survey of the best and most creative interior designers and decorators working today, go here.