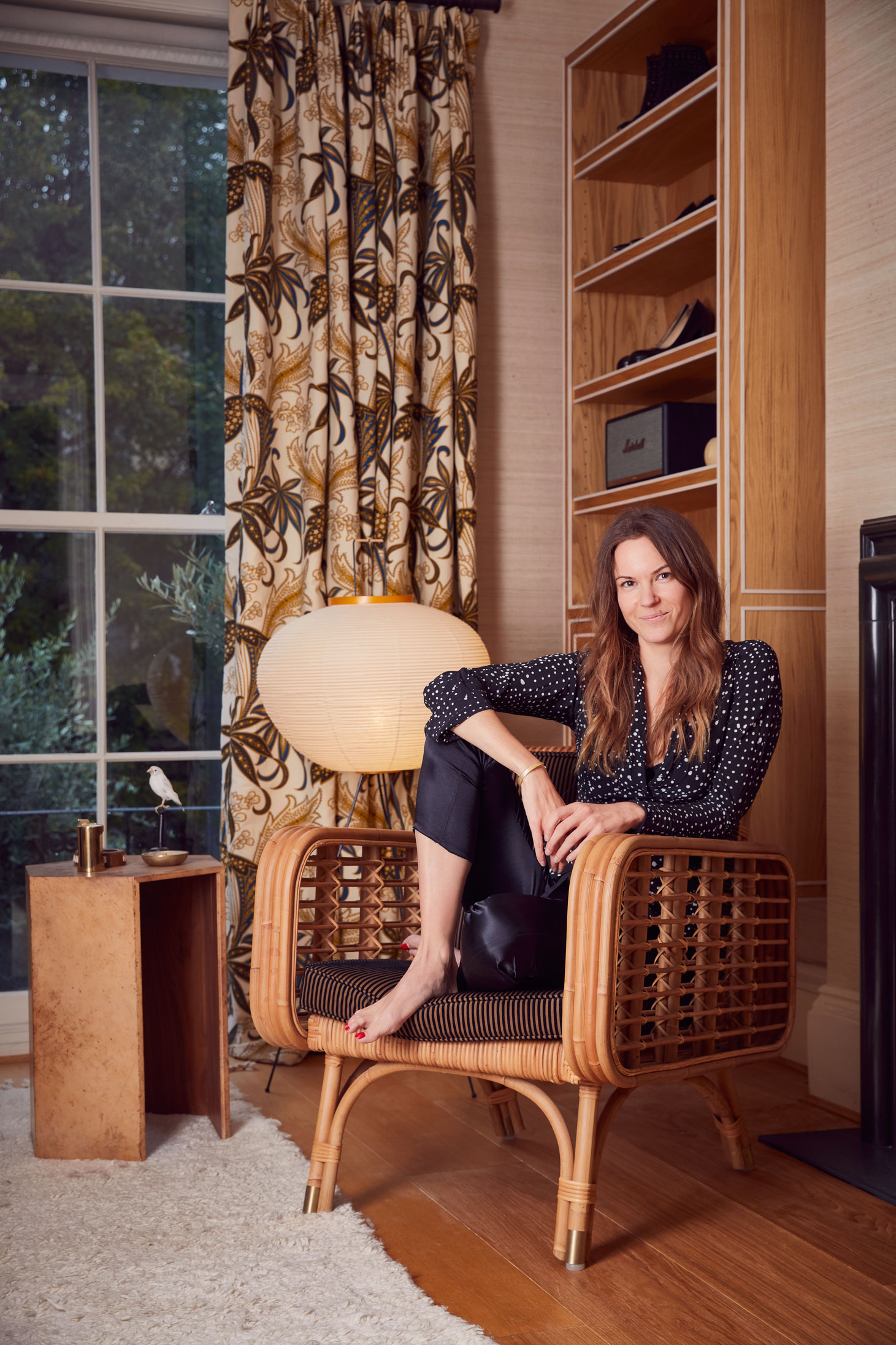 Fran Hickman By Design
There's no signature aesthetic for this UK designer but her studio's portfolio reveals elegant, highly tailored interiors with playful touches - no wonder Gwyneth Paltrow is a fan
With an impressive list of celebrity clients, society favourite Fran Hickman is one of the brightest young names in British design. Since establishing her studio in 2014, the designer has won numerous prestigious commissions, largely concentrated in London, from her career-launching transformation of Moda Operandi's flagship store to the first European pop-up of Gwyneth Paltrow's brand Goop.
Hickman's twelve-strong team includes interior designers and architects, reflecting a holistic approach to design. There is no signature aesthetic, but the studio's portfolio reveals elegant, highly tailored interiors punctuated with playful and dramatic touches.
Think unexpected colours and unique architectural features, such as the Barbara Hepworth-inspired sculptural stone staircase designed for a movie director's Notting Hill residence. Hickman sees interior design as a language where every object, artwork, or piece of furniture is part of the client's story.
This ambition is best articulated in her reimagining of commercial spaces, which demonstrates a sound appreciation of architectural history and an ability to infuse a space with narrative. Stone columns, cotton-candy pinks, and sweeping cuts of terrazzo, for example, welcome visitors to fashion designer Emilia Wickstead's dreamlike showroom in Knightsbridge.
With a minimal use of color and sinuous curves, there are echoes of Villa Savoye, the Modernist icon designed by Swiss–French architect Le Corbusier, while upholstered wall panels and floral furnishings add warmth and sophistication. For the studio's first hospitality project, a London members' club, the fledgling team transformed a derelict early nineteenth-century townhouse into a luxurious bolt-hole for a design-conscious crowd.
The building's architectural idiosyncrasies were complemented with mirrors, murals, mid-century lighting, and metalwork inspired by French decorator Jean Royère. In a characteristically poetic touch, Hickman adorned the walls with 257 framed butterflies in homage to Italian architect Carlo Mollino (whose mysterious apartment in Turin, Italy, featured hundreds of butterflies), as a reminder to enjoy beauty in the everyday.
Hickman is also among the one hundred contemporary designers and studios featured in By Design: The World's Best Contemporary Interior Designers, Phaidon's new, detailed, in depth and beautiful survey. To celebrate the book's publication, we sat down with Fran to ask her a few questions about how she creates such consistently interesting spaces.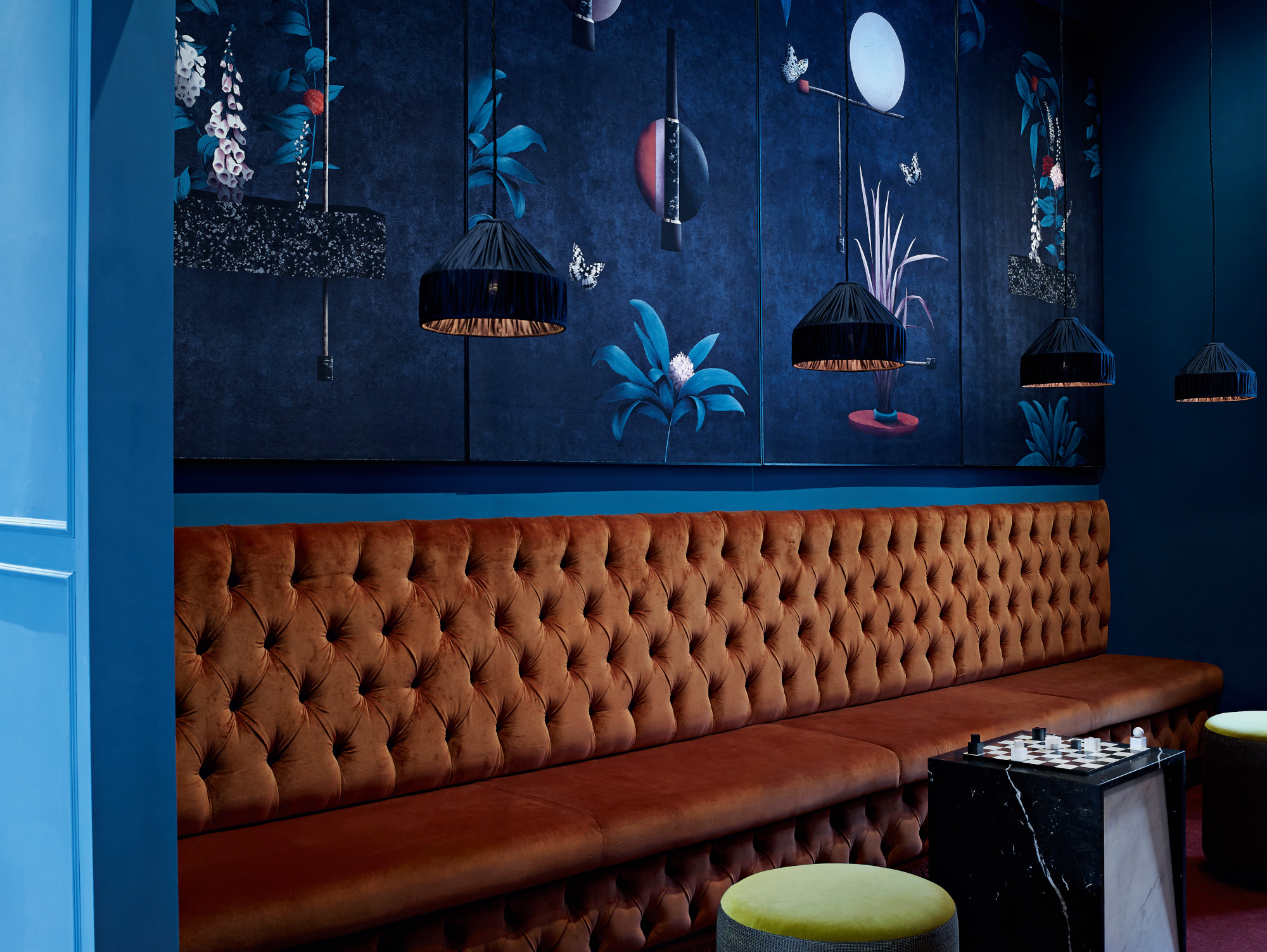 Who or what were the inspirations for you when you began your career? In my early 20s I worked for the collector and dealer Martin Waller in New York. He would travel the world and bring back treasures holding fascinating stories. That was when I decided to go into design. Creating bespoke pieces and, by extension, spaces with thought and meaning behind them, felt like something I could happily do for a living.
How would you describe what you do in your practice and what do you think makes your sensibility unmistakeable? My studio consciously doesn't have a house style in the typical sense; what drives our design is its capacity to shape how people feel. Ideally, the signature aspect of our work is simply that it puts the person spending time in it at ease.
What are the key elements that you try to enhance, impose on, or invent in a space? Light, material and colour and the interplay between them.
What, for you, constitutes 'a good space' from which you can build upon? It is grounding to work in a space which already has a longer history. Older buildings often come with structural limitations, but having to creatively work around them can only make the final design more interesting.
How important is it that a space you create affects the client you design for? It's crucial. We always build our design language around the client's own history and objectives, so a project is successful if the client feels their abstract ideas have been articulated into a physical space.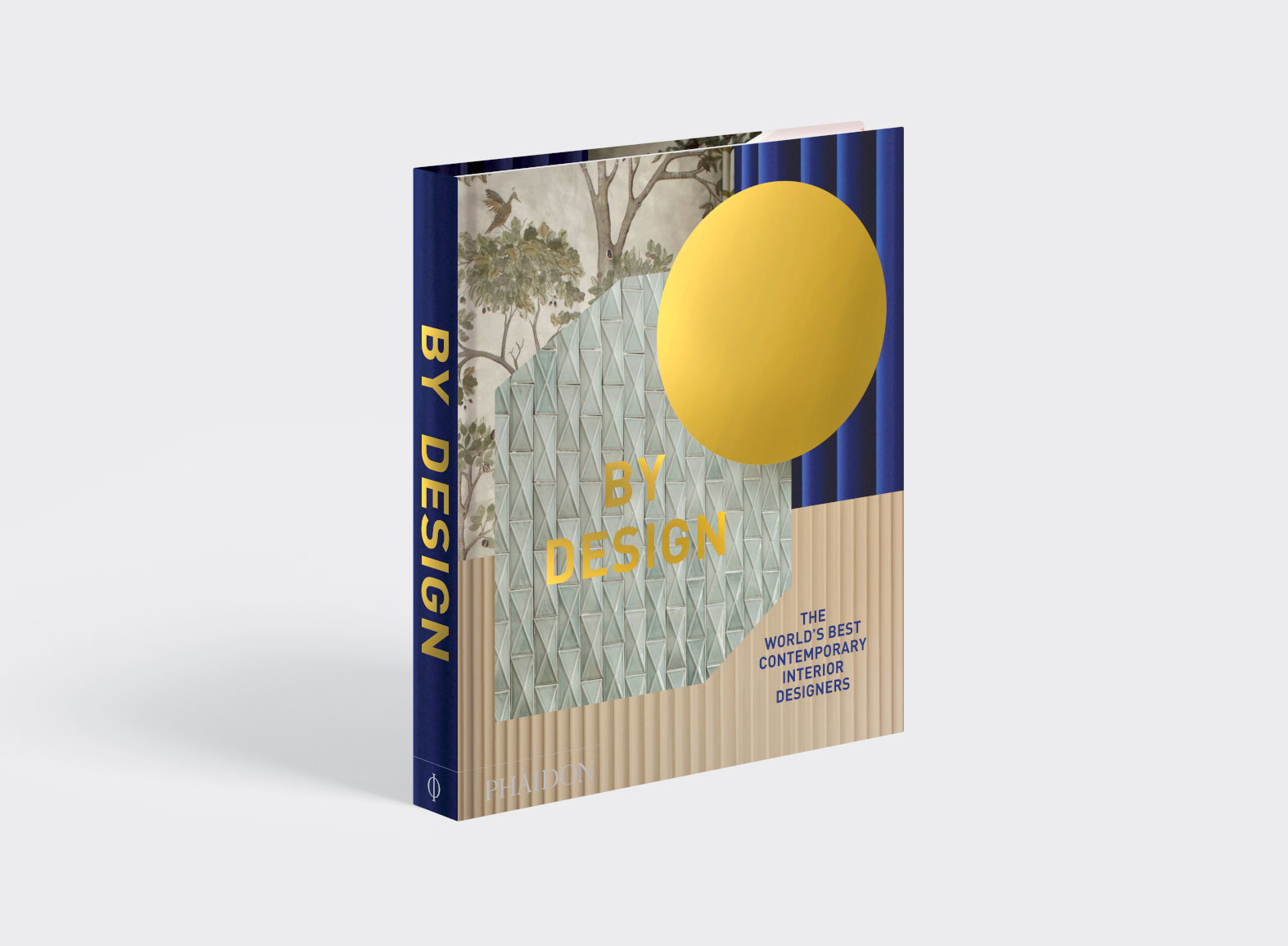 You can find out more about Fran Hickman's professional life and work at her site, here. To learn more about By Design, a richly illustrated, authoritative global survey of the best and most creative interior designers and decorators working today, and buy your copy, go here.