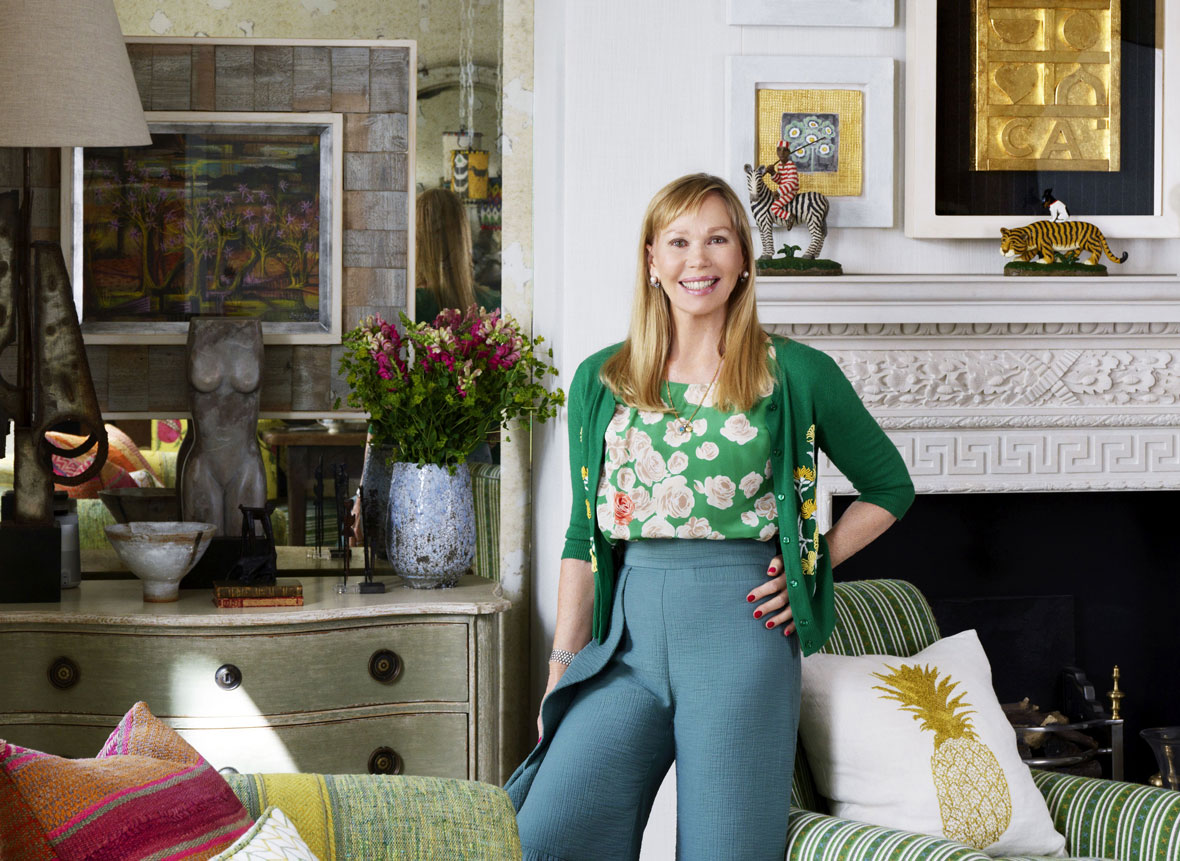 Kit Kemp By Design
Since this MBE awarded designer launched Firmdale Hotels in 1985, her brand has become synonymous with an individualistic aesthetic that makes quirky properties feel like home
In her three decades as an interior designer, Kit Kemp has scooped multiple awards, co-founded an internationally acclaimed hotel chain, and received an MBE from Queen Elizabeth II. Kemp shows no sign of slowing down: in 2020 she became the first guest editor of Homes & Gardens in its century-old history. Since she and husband Tim launched the debut Firmdale Hotel in 1985, the brand has become synonymous with a highly individualistic aesthetic that makes their quirky properties feel like home. Resolutely British in her tastes, Kemp's designs focus on an abundance of color, characterful (and often clashing) textiles, and eye-catching collections of contemporary art.
This Maximalist approach is apparent at the reinvented Charlotte Street Hotel, London, which draws upon the area's rich history to inform its interior. Paying tribute to the Bloomsbury Group—a collective of creatives that included Virginia Woolf—Kemp enlivened traditional British style with her trademark experimentalism. In the drawing room, floral armchairs are clustered cozily in front of a fireplace and framed by custom wallpaper; the library's wooden paneling and collection of paintings are modernized by adding antique chairs upholstered in vibrant prints.
Across the Atlantic, the Whitby Hotel is the duo's second venture in Manhattan. Lavishly decorated with fabric-lined walls and eccentric objets d'art, the eighty-six-room hotel was announced the winner of Tatler magazine's New York Knockout award after its opening in 2017. A series of towering alabaster sculptures by the artist Stephen Cox stand in the lobby, and fifty-seven wicker baskets hang in a riotous overhead display at the bar.Throughout her career, Kemp has never lost the sense of playfulness that distinguishes her designs from the solemn formality of other hotels. As she declared to Condé Nast Traveler magazine in 2019: "I think colour does make you happy—it's as simple as that."
Kemp is also among the one hundred contemporary designers and studios featured in By Design: The World's Best Contemporary Interior Designers, Phaidon's new, detailed, in depth and beautiful survey. To celebrate the book's publication, we sat down with Kit to ask her a few questions about how she creates such incredible, inviting and unusual rooms.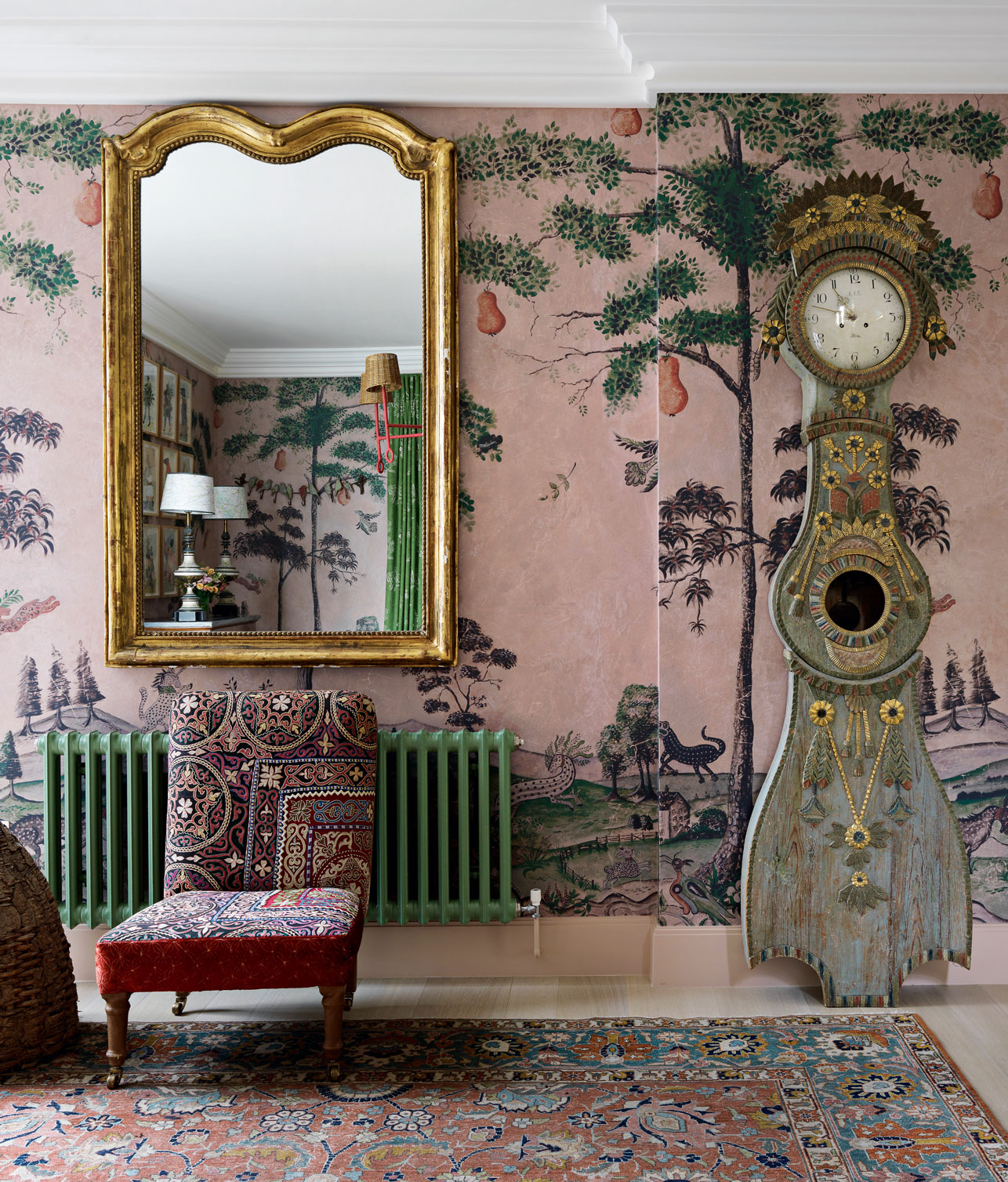 Who or what were the inspirations for you when you began your career? I worked for an auctioneer and then for a Polish architect called Leszek Nowicki. Although I made the tea and stood at the end of a measuring tape most of the time I learnt about balance and scale and the raw detailing of a building from roof spaces down to basements. There was always a love of craft and the eccentricity of individual design ideas seen from the inside out.
How would you describe what you do? What do you think makes your sensibility unmistakeable? Character, Colour, Comfort, Craft and Curation. My design has a handwriting that is recognisable, and it has a point of view.
What are the key elements that you try to enhance, impose on, or invent in a space? Always the same. A room or space has to satisfy all the senses to be a complete success to be memorable, and to last.
What, for you, constitutes 'a good space' from which you can build upon? If it is a great space, architecturally magnificent, I am hardly needed. The fun is creating something special from a very ordinary space or room.
How do you set about personalising the home of a client – how do you make it their home, with their spirit, soul and personality? Creating character and style for an interior to make it their own. The thoughtfulness and character of a lovingly made object is worth a million times more that an accessory that has no meaning or soul.
How important is it that a space you create affects the client you design for? It is the ultimate test, to achieve a body of work that is satisfying to the client and to me. To make it feel comfortable and individual, full of original design and to look as if it is meant to be. A joy every time you open the front door.
What you do is akin to art but it also has to answer to the client's demands – how do you assimilate both of these things? The Client and the job is different every time. A thoughtful but rapid response will often put a client at ease. Always honest and no hidden agendas from the word go. Introducing the client to the craftsman or artist to be part of the creative process is an education and ultimately satisfying.
How does experience affect your approach – what 'extra' does it give you? Hopefully more of a sense of humour, and at times being able to think on my feet if things go wrong being able to turn it around. Lets face it, every room tells a story!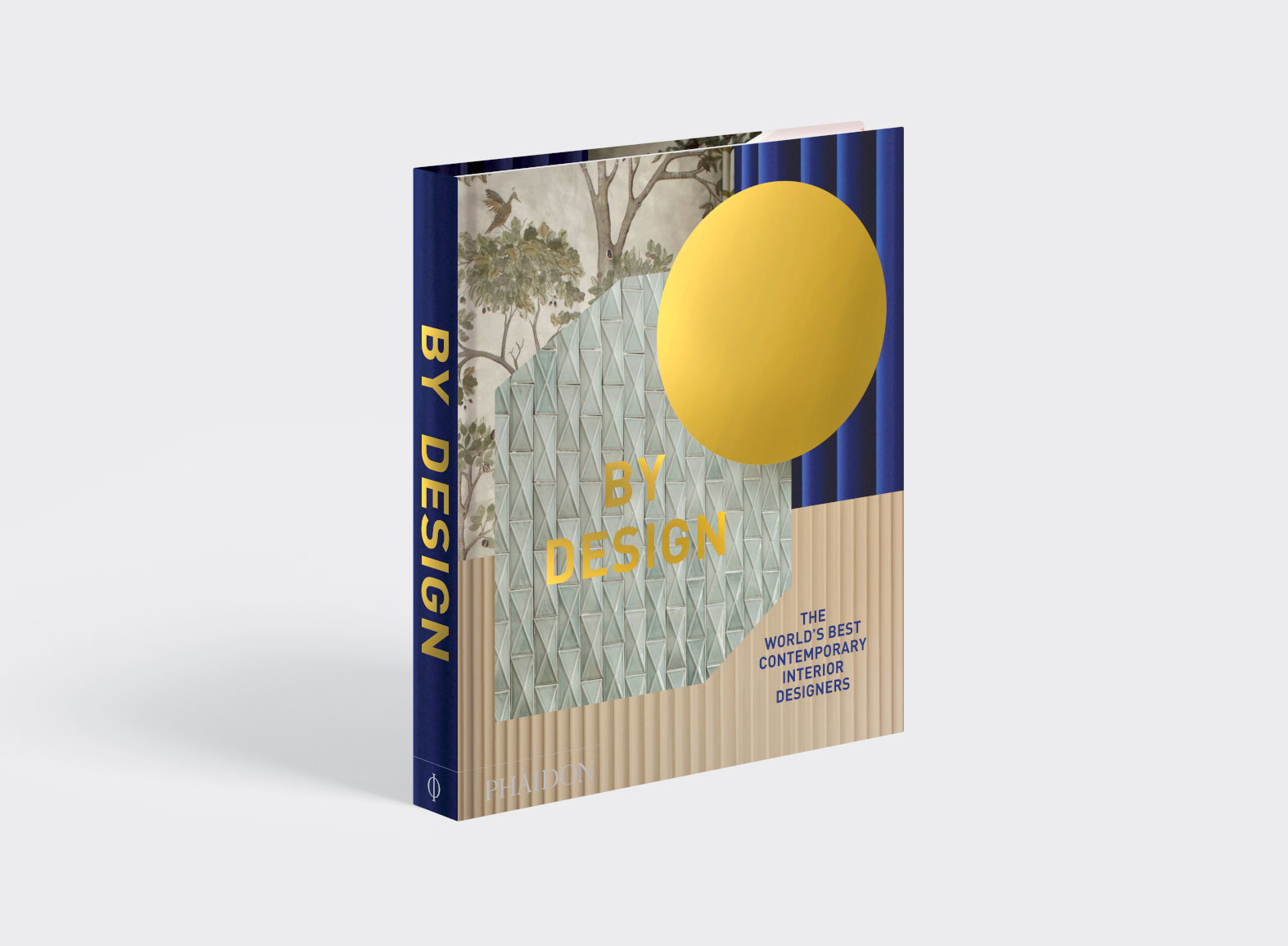 To find out more about Kit Kemp's work, take a look at her site, here. For more on their place in the wider world of contemporary interior design, order a copy of By Design here.