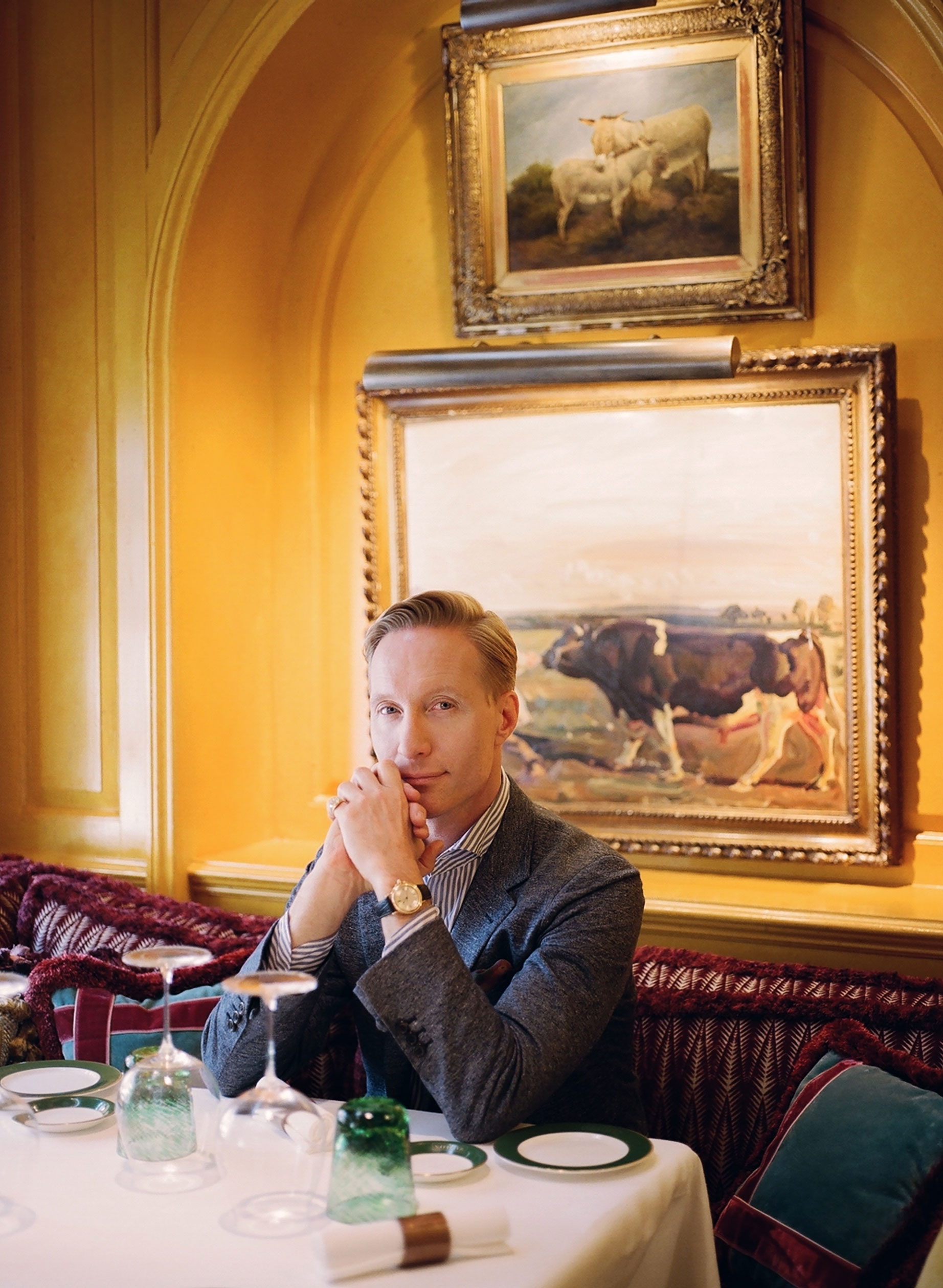 Martin Brudnizki By Design
'A house can not only make us feel comfortable, but also more confident,' says this masterful Swedish American designer
Scandinavia may be known for Minimalism, but Swedish native Martin Brudnizki has built a glittering career on his extravagant approach to design. The genius behind some of the world's most lavish interiors, Brudnizki embraces bold colors, vintage furniture, and luxuriant fabrics to craft intricately detailed spaces.
Born to a stylist mother and an engineer father, Brudnizki credits his exacting eye to their confluent influences. After studying interior architecture, stints followed at renowned design firms until the establishment of his own studio in 2000. His award-winning work for luxury clients has established him as a luminary of contemporary interior design.
Annabel's, a private members' club in central London, has long played second home to the wealthy. When Brudnizki was commissioned to redesign the four-story, eighteenth-century Georgian townhouse, he wanted to convey a spirit of English eccentricity—so it was decided that each floor would tell its own wildly flamboyant tale. From the hand-painted flamingo murals and ornately tasseled chairs in the Rose Room, to a blush-colored women's powder room with a ceiling bedecked in silk flowers, every corner begs to be discovered.
Brudnizki brought this same reverence for period properties to the Beekman, a hotel in a former nineteenth-century brick office building in Manhattan's Financial District. Determined to complement the building's rich architectural history, Brudnizki converted the cavernous glass atrium into the hotel's central hub. Its grandeur is amplified with walls in rich shades of marbled green and mid-century furnishings. In the dining room this richly layered approach continues with exposed brickwork, leather banquettes upholstered in mohair velvet, and a spectacular series of stained-glass windows. Brudnizki shies away from being labeled a Maximalist, but he will concede his fondness for high-octane glamour. As he confided in a 2018 interview with Architectural Digest, "You can do whatever you want as long as you have a strong point of view."
Brudnizki is also among the one hundred contemporary designers and studios featured in By Design: The World's Best Contemporary Interior Designers, Phaidon's new, detailed, in depth and beautiful survey. To celebrate the book's publication, we sat down with Martin to ask him a few questions about how he creates such fabulous rooms.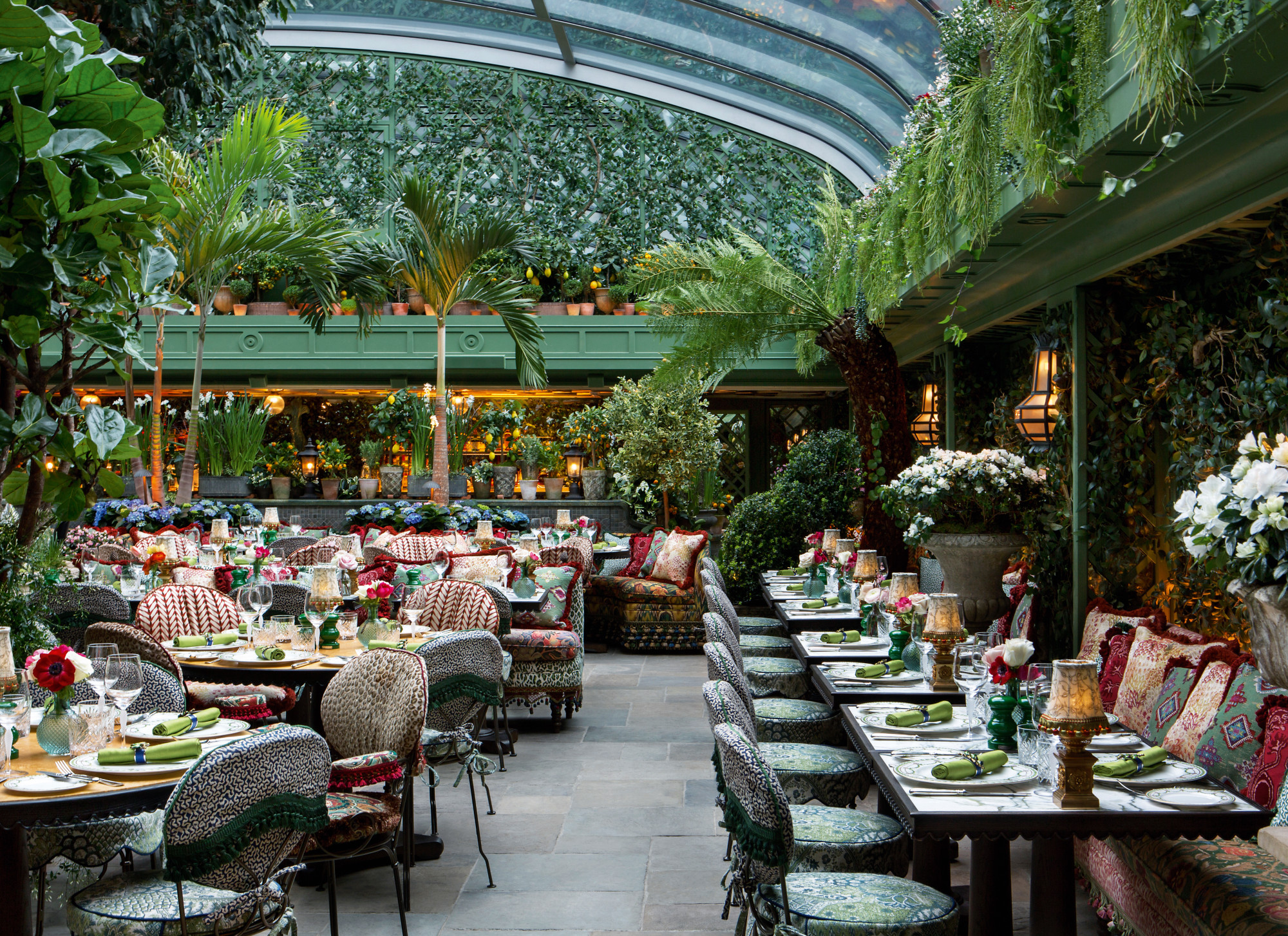 Who or what were the inspirations for you when you began your career? My love for design started from a young age. I was born in Stockholm but my mother was German and in her role as a stylist she drew upon her Central European heritage, decorating our house in a style inspired by Joseph Frank. My father was a mechanical engineer and he very much believed in the power of materiality and the cool simplicity of Scandinavian design; often leaving drawings lying around that I would pore over. The combination of these elements embedded a deep understanding of aesthetics, layering and colour alongside a grounding in technical functionality, helping shape my approach to design.
How would you describe what you do in your practice and what do you think makes your sensibility unmistakeable? Crafting experiences is what I say we do. Essentially at the heart of the Studio's work is a profound commitment to an individual and their experience of an interior. We craft this experience through the careful study of a project's context and a client's lifestyle, a dedication to functionality and a love of layering different materials, textures and styles.
What are the key elements that you try to enhance, impose on, or invent in a living or commercial space? We try to start every project with a narrative. One that is usually based on the building, its location, the operator's brand or sometimes a feeling that comes to you when you are in the space – you invent the story and create the design from there. Of course there are aspects in design, textbook tools that as designers you should harness and build a design around, usually features such as windows, views or fireplaces for homes or bars in a commercial space.
How important is it that a space you create affects the client you design for? Where we eat and drink is instrumental to defining our lifestyle and shaping how we engage with the world around us. A restaurant has the ability to improve an area and the lives of those who visit. A house can not only make us feel comfortable, but also more confident when designed correctly. It is the foundation stone from which we build our lives. Design affects us in more ways than the visual reaction but in an emotional sense as
What you do is akin to art but it also has to answer to the client's demands – have you developed a method or perhaps a work approach for assimilating both of these things? We always see our clients as collaborators in pursuit of creative success. While there is a thread through much of our work, we try stay clear of a house style and look instead to a system of ideas that is applied to the individual project. Things like context, functionality, the composition, layering, a sense of playfulness or irreverence – these are the things we like to inject into our projects but they are all built around the client. Be they commercial or private.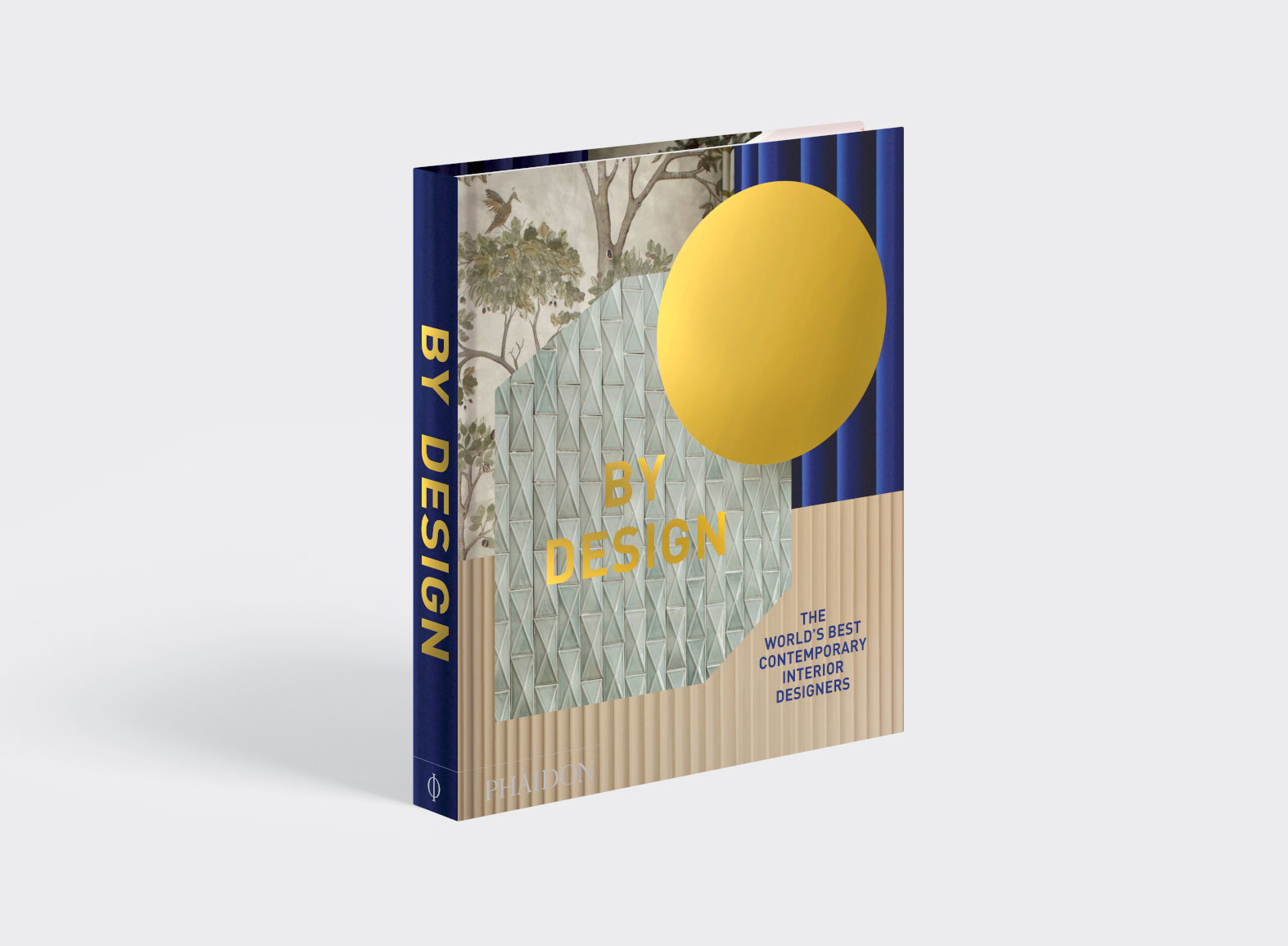 You can find out more about Martin's professional life and work at his site, here. To learn more about By Design, a richly illustrated, authoritative global survey of the best and most creative interior designers and decorators working today, and buy your copy, go here.