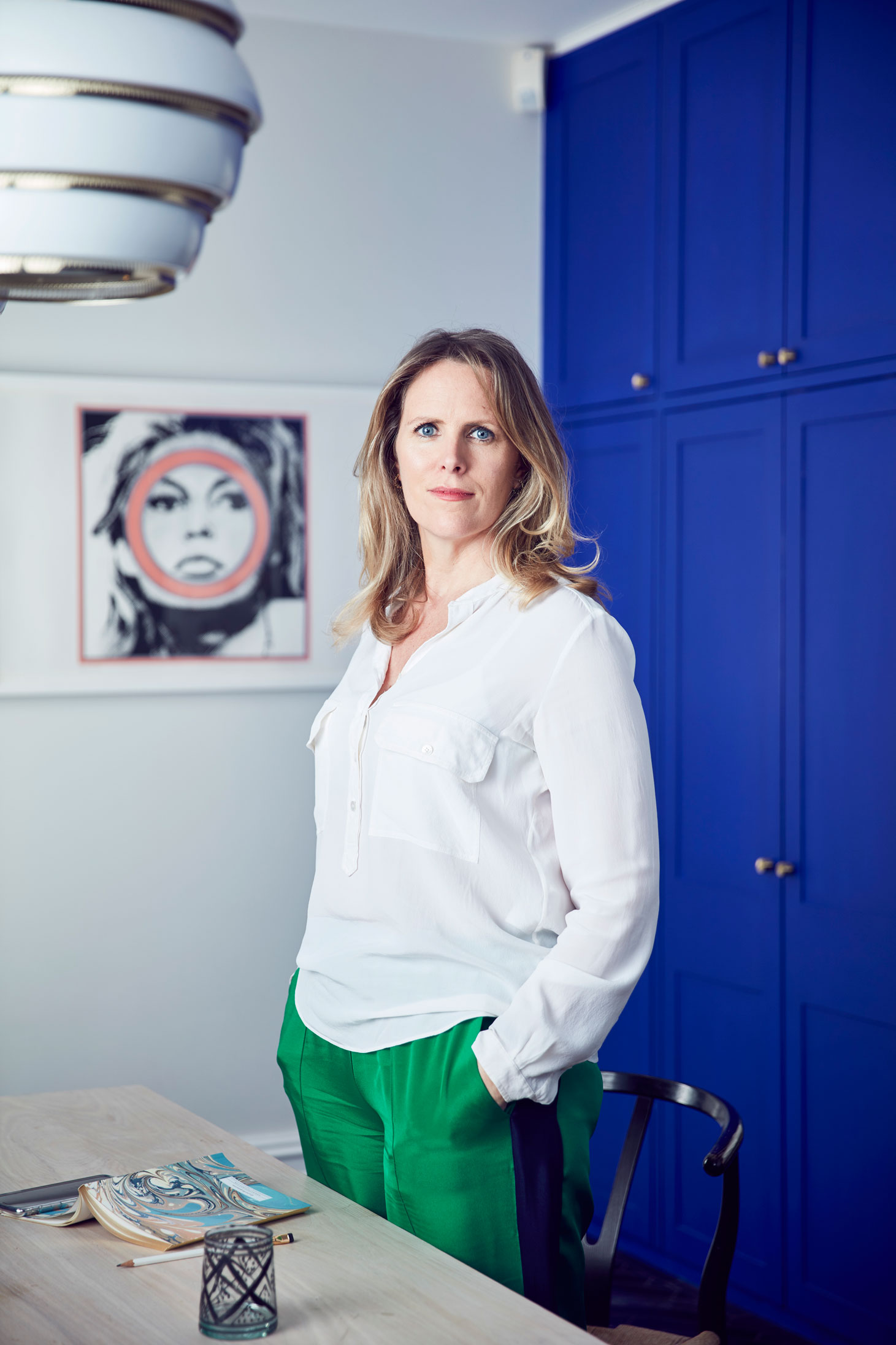 Suzy Hoodless By Design
Britain's brightest tastemaker describes how she turned her early years at Wallpaper* magazine into a glittering interiors career
Dubbed Great Britain's brightest "tastemaker" by Harper's Bazaar, stylist-turned-designer Suzy Hoodless has been creating joyful interiors for over twenty years now. A founding member of Wallpaper* magazine, where she enjoyed a successful career as the interiors editor, Hoodless swapped styling for designing in the late 1990s and established her studio in 2000. In the decades since, she has applied a stylist's eye and curatorial talent to houses, hotels, and restaurants around the world.
Best known for her eclectic, layered designs, Hoodless's rooms and retail spaces—including her own photogenic home with its arresting canary-yellow door frame—are glossy magazine regulars and much-referenced sources of inspiration. A Hoodless interior is a menagerie of styles, curated and collected, combining mid-century furniture with vintage textiles, modern art, and "mood-lifting" colors. In Hoodless's vision for AllBright, a female-only London members' club that opened in 2019, colour and texture are key. Asked to create interiors that felt feminine but not girly, Hoodless delivered an intimate, glamorous design featuring emerald velvets, geometric prints, and walls emblazoned with the bold florals of French artist Raoul Dufy. In a nod to nearby Savile Row's tradition of custom tailoring, she also added fine wools and houndstooth checks.
Equally special are the darkly atmospheric interiors she designed for a family townhouse in London's Notting Hill. Sensitive to the nineteenth-century building's period features and an impressive modern renovation, Hoodless's design complements both elements. In the living room, walls are kept neutral and clean, and the original window shutters are offset against a striking marble fireplace. Hoodless's commercial spaces celebrate tailoring and glamour, yet her residential projects can be described as a celebration of organic, slow design—artfully curated homes that evolve naturally over time.
She is among the one hundred contemporary designers and studios featured in By Design: The World's Best Contemporary Interior Designers, Phaidon's new, detailed, in depth and beautiful survey. To celebrate the book's publication, we sat down with Suzy to ask her a few questions about how she creates such intriguing, artful rooms.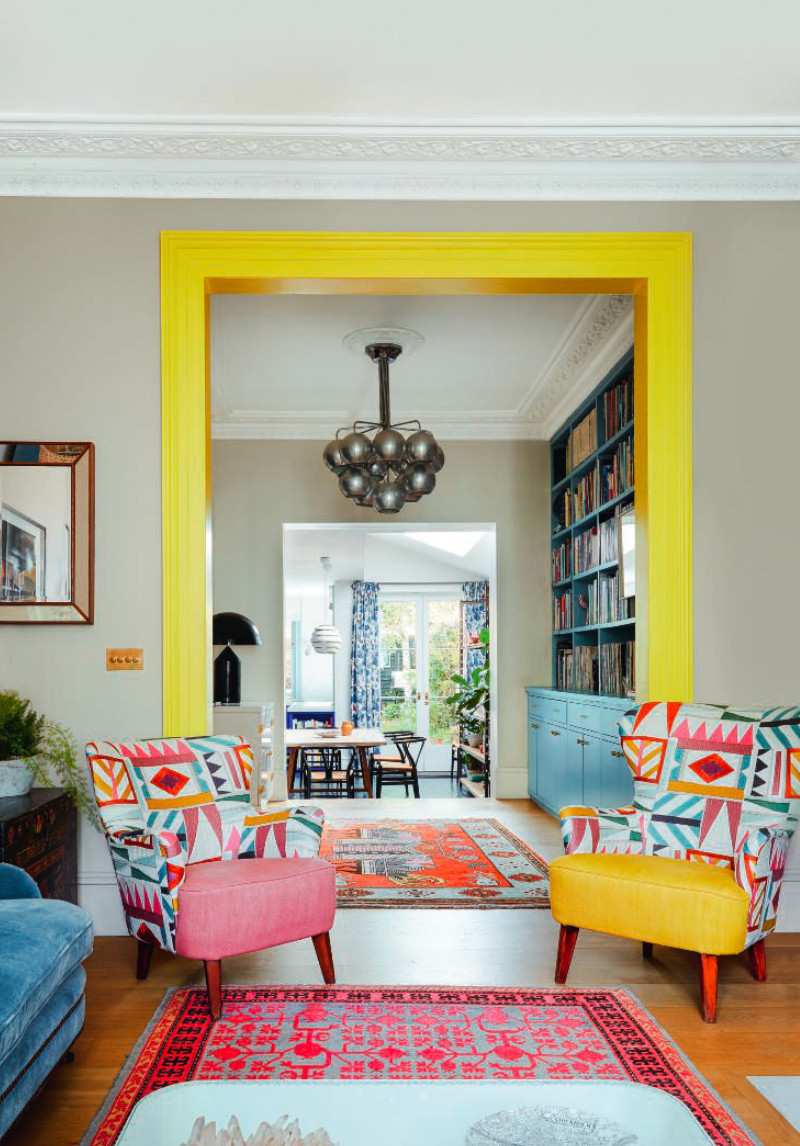 Who or what were the inspirations for you when you began your career? When I began my career I worked for some of the best people in the industry – Tricia Guild at Designers Guild, Sue Crewe at House & Garden, as well as Tyler Brûlé at Wallpaper*. I worked in the creative department at DG. Tricia has a brilliant eye for detail, and I watched her in the studio working with the designers on the new collections, with the creative team who masterminded implementing the design across the stores, on year-round photoshoots and when presenting to the press. We were lucky to have Tricia's husband Richard Polo's restaurant in house on Olaf Street, the same precision and Designers Guild aesthetic was applied to the both the food and the design of the restaurant and studio throughout.
Whilst at DG I worked alongside the PR team presenting the new collections to the press; it was during this period I decided I wanted to work for an Interiors magazine. I was lucky enough to work with Sue Crewe at House & Garden in the early '90's. I started to build my address book, to work with the team creating the pages of the magazine. Sue had a discerning eye, working with the best Interior and Garden Designers creating the pages of the magazine.
I joined Wallpaper* in 1996 as a team of four working out of Tyler Brule's house off the Kings Road. The magazine was yet to launch. The dummy issue was the magazine I had always wanted to work for but had as yet never existed. We spent the first couple of years explaining to people that it wasn't a magazine about wallpaper but the Wallpaper* tag line was 'the stuff that surrounds you'. Suddenly there was a sea change, and everyone wanted to be in the magazine. I spent five years travelling the world as Interiors Editor, art directing photo shoots in far flung locations, visiting manufacturers, designers and trade shows. Tyler looked at things differently, we worked with fashion photographers to create interior shoots, we mixed fashion, interiors, entertaining and travel.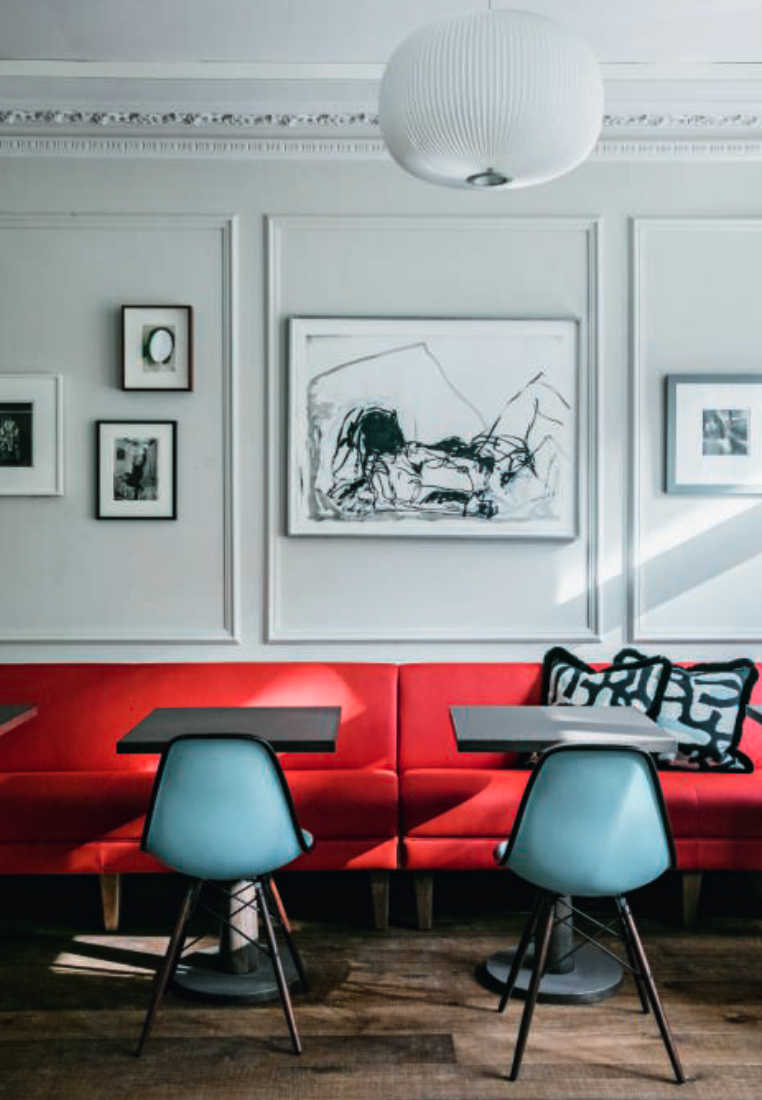 How would you describe what you do? What do you think makes your sensibility unmistakeable? We deliver an exacting tailor-made service. We work for clients that have an understanding of design. The early stages are about developing a look and feel that is an extension of their personality, that enhances the architecture and the environment it's within. The home should have good bones and we re-work the rooms taking them back to what they would have been but at the same time modernising, opening up spaces to allow for light to flood through the building, reinstating solid natural materials throughout that will stand the test of time. This creates the framework within which we can start to build. I want homes to feel lived in, to have an easy flow, be a collection of timeless, functional and well-designed objects all of which contribute to daily life. Colour, texture and humour are important layers weaved in.
How do you set about personalising the home of a client – how do you make it their home, with their spirit, soul and personality? The space has to work hard to support and enhance the client's everyday life. A well-designed home is essential to well-being.
It's important to understand our clients and to get to know them. We need to break down the function and aesthetic of each space. How do they live? How do they want to live? Do they cook? Do they entertain? Are they hi-tech or do they want simple lighting/AV solutions? Looking at their wardrobe helps as I can see whether they like print, colour, structured suits or relaxed more informal shapes or a combination. I can pretty quickly ascertain the answers to these questions.
The design is a collaborative process led by us and I want the clients to feel part of it, to contribute at every stage. The initial stage evolves and we re-work until we have captured their spirit, soul and personality. The design is always informed by the client, the architecture and it's surrounding area.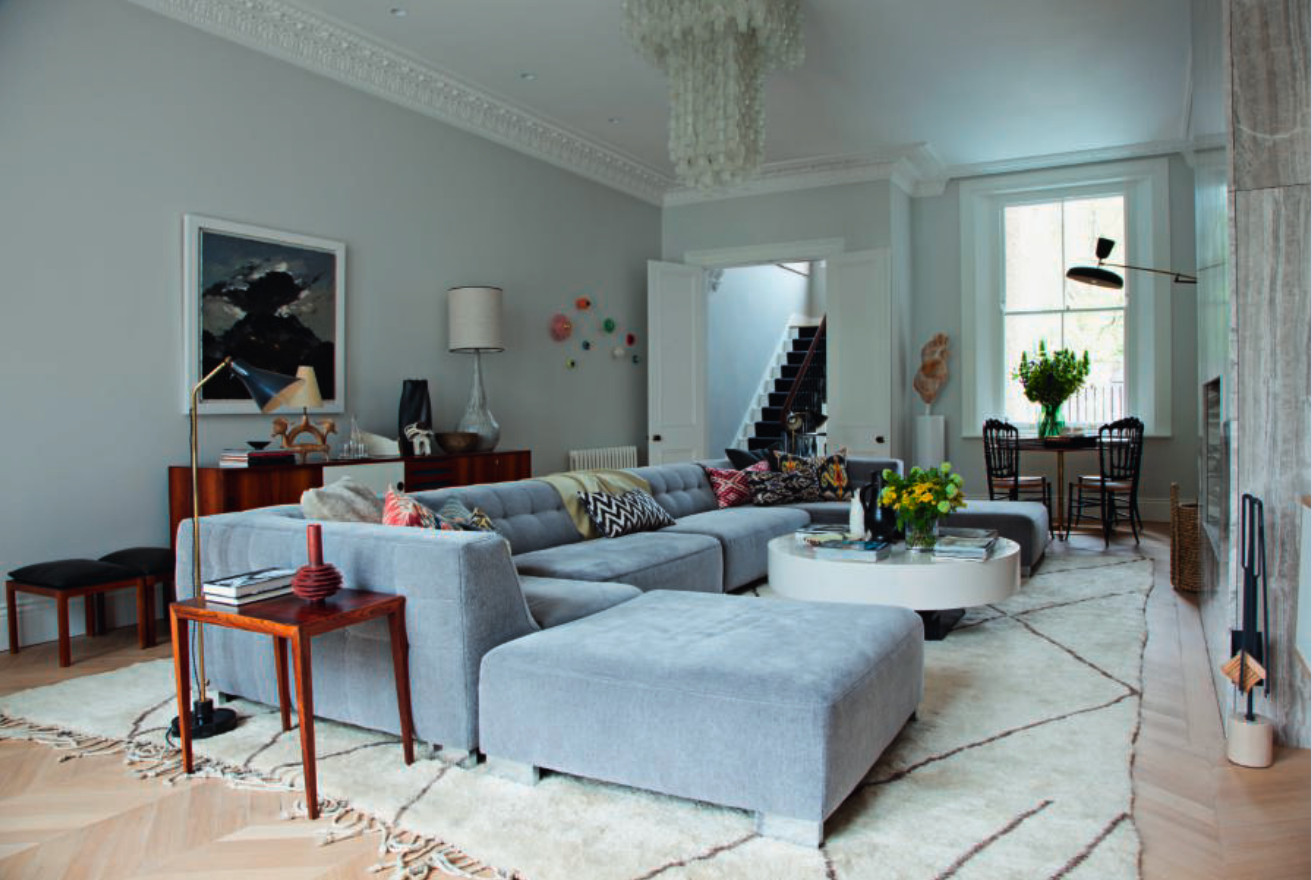 What you do is akin to art but it also has to answer to the client's demands – how do you assimilate both of these things? We need to think high level and to work with the best of design. There is a layer that is instinctive, I don't have a formula and I can't teach it but I work with and alongside the best teams, specify the best finishes, furniture, lighting and art. All this is approached with an exacting eye and an organisation that was once described by a client as 'Suzy and her team bring City level project management and efficiency to Interior Design.'
How does experience affect your approach – what 'extra' does it give you? That's the magic, you can't fake a strong foundation, hard work, curiosity and a discerning eye! My five rolodexes from my Wallpaper* days as well as my early career mentors teaching me that 'no' is not an option has stood me in good stead.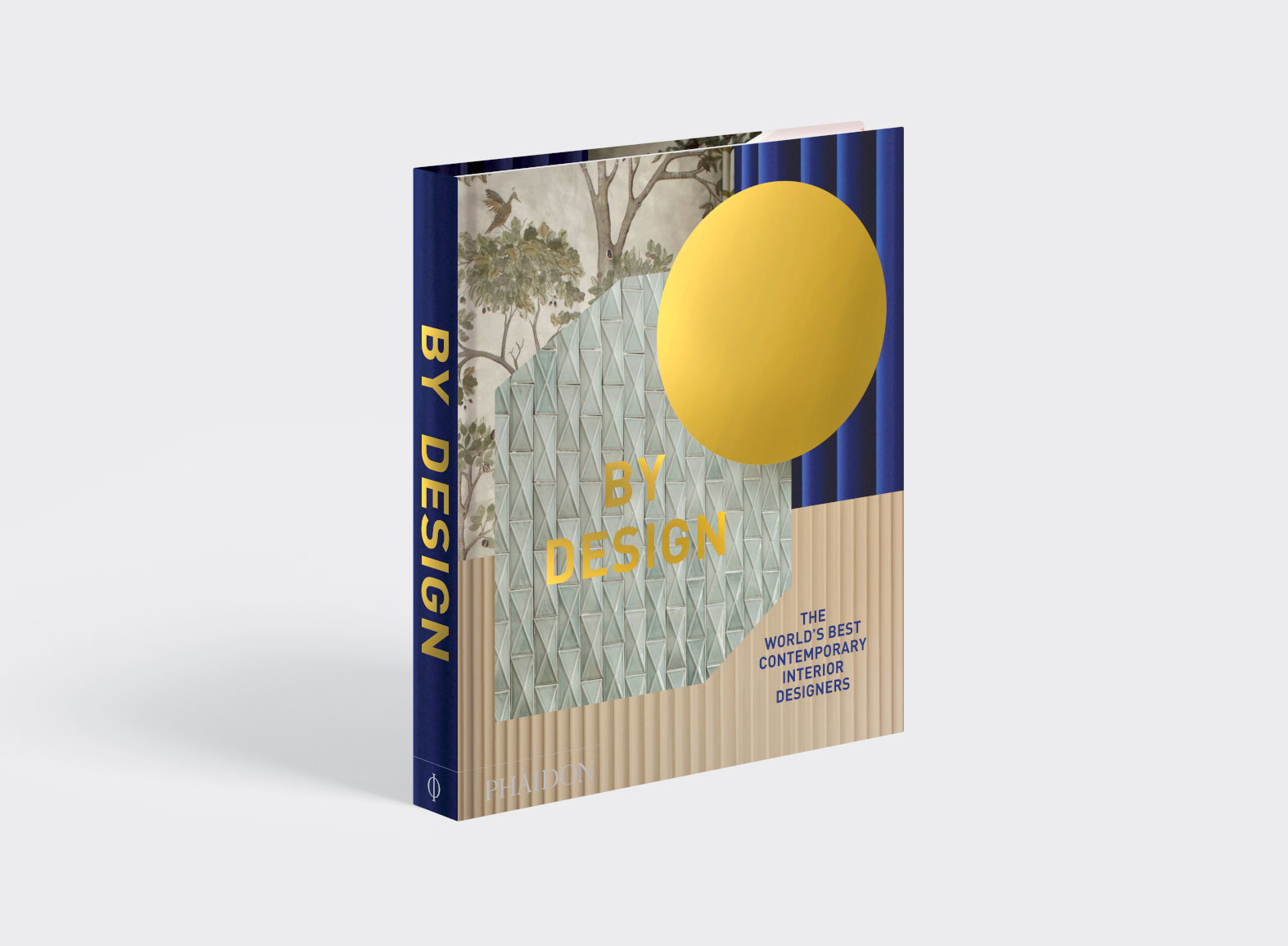 You can find out more about Suzy's professional life and work at her site, here. To learn more about By Design, a richly illustrated, authoritative global survey of the best and most creative interior designers and decorators working today, and buy your copy, go here.