Pawson Projects: Home Farm, England
Why did the minimalist architect choose to turn a disordered group of rural buildings into a new home for himself?
Home Farm might, on paper, have seemed a very unlikely project for architect John Pawson to take on. A handbook of English farmyards characterized the original property as 'disordered'.
As Alison Morris explains in our new book, John Pawson: Anatomy of Minimum, "The property comprised more than 22 acres, including seventeenth-, eighteenth-, nineteenth- and twentieth-century domestic and agricultural structures."
Disorder is never a term that's used to describe this contemporary minimalist architect's approach. So why did he choose to turn this old, English agricultural settlement on the Gloucestershire–Oxfordshire border, into - of all things - his second home?
In part, it was for practical reasons. "A key criterion was a property of sufficient scale that it could provide a large family gathering place, with ample quarters for people to stay and not feel on top of one another, as well as studio space where Pawson could explore ideas outside the routine of the office," writes Morris, "with scope to lay out drawings, models and materials and not have to clear everything away before the next mealtime."
Yet the building project also allowed Pawson to examine other interests, such as "the opportunity expressly not to replicate urban patterns of living while inhabiting a different atmosphere, in proximity to historic fabric and in touch with the rhythms and realities of the land."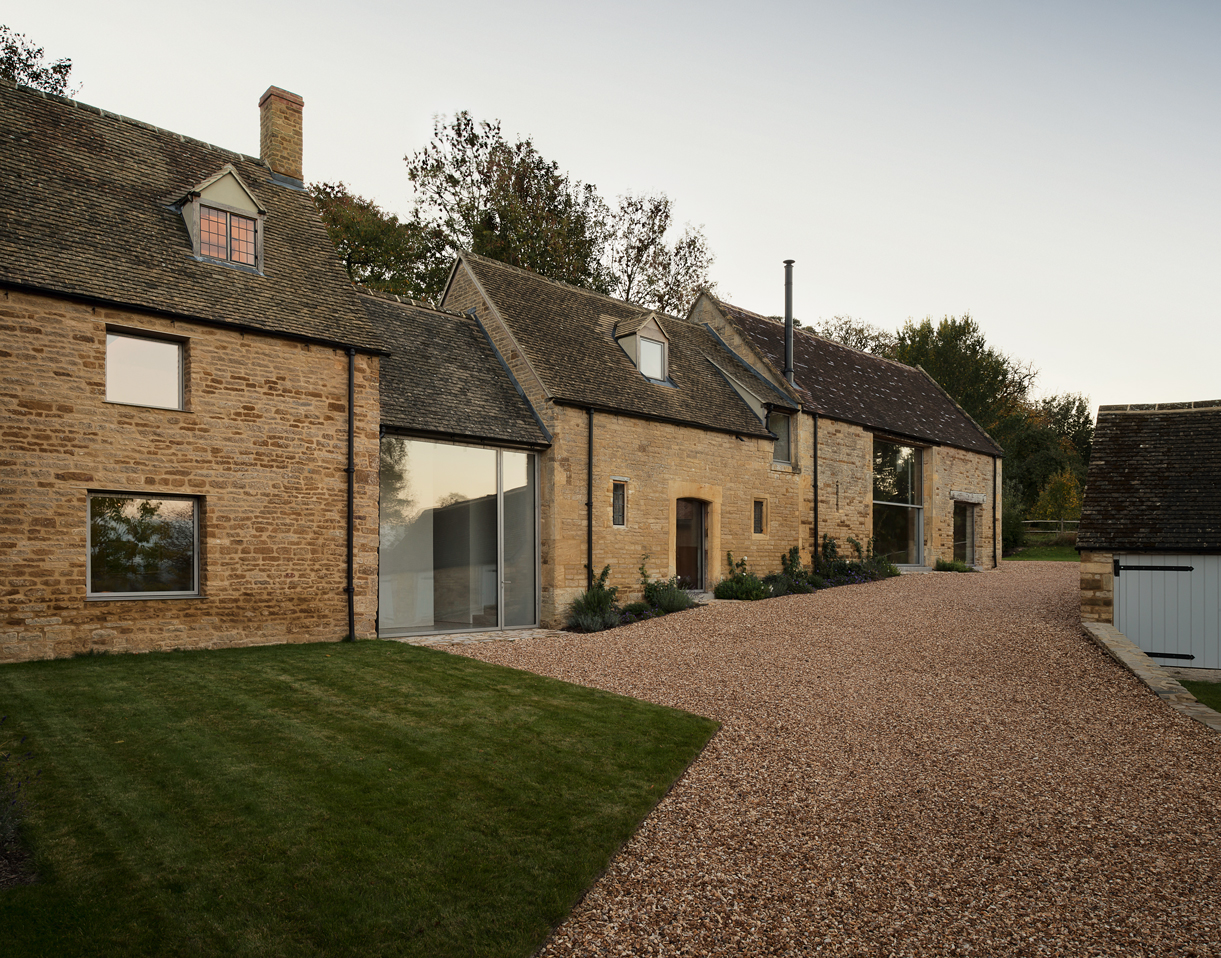 Moreover, these old, scattered buildings also enabled Pawson to highlight certain contrasts and juxtapositions, which might not have been possible in newer, better ordered sites.
"From the beginning the idea was to interpose unequivocally modern elements within this idiosyncratic, atmospheric accretion of structures, spaces and surfaces that would create interesting junctions between old and new and ensure there was no uncomfortable historicizing of the place," writes Morris. "At the same time, while all the various structures that make up the property should form elements of a coherent whole, the site shouldn't lose its essential 'disordered' character.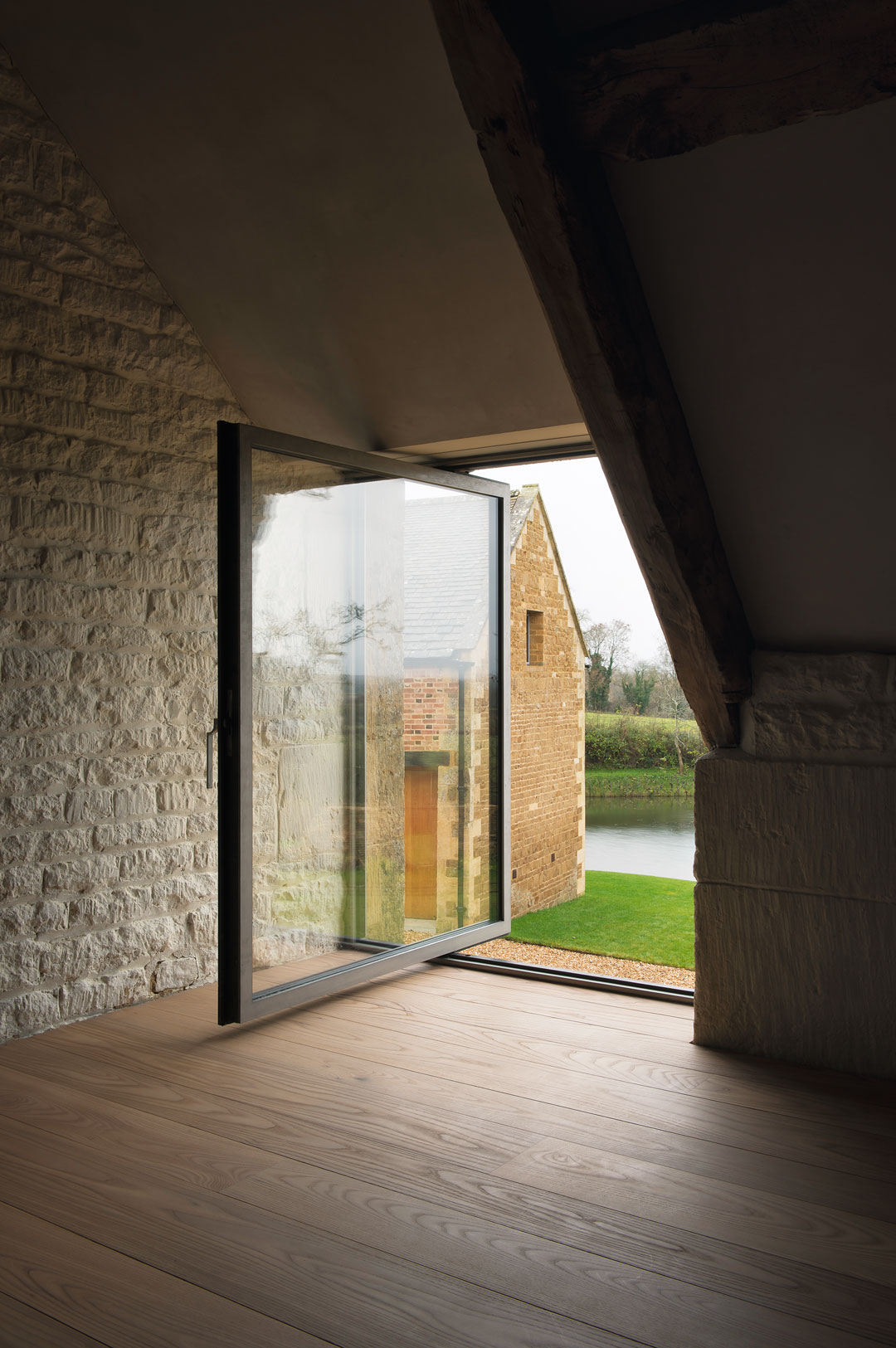 Achieving this would require the development of a language of forms and details that could bring all the various elements across the site together so that they would form their own attachments and read meaningfully as a whole, with sufficient responsiveness of vocabulary to answer each specific set of circumstances and allow each to retain its own particular sense of place."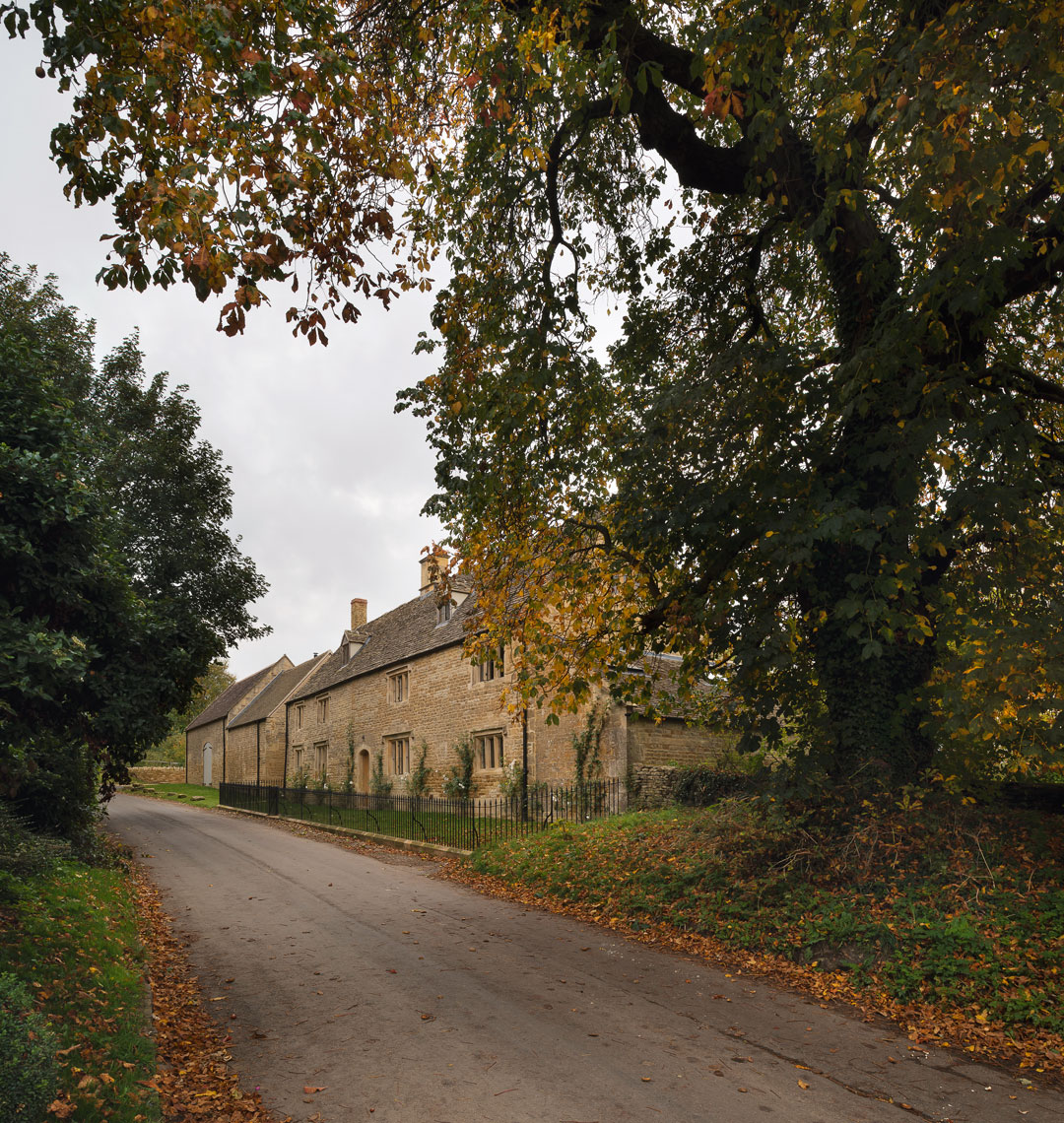 Look through John's photographs of the project, as reproduced in our book, and you really have to admit that he has managed to accommodate all this, as well as make exquisite room for work and family life.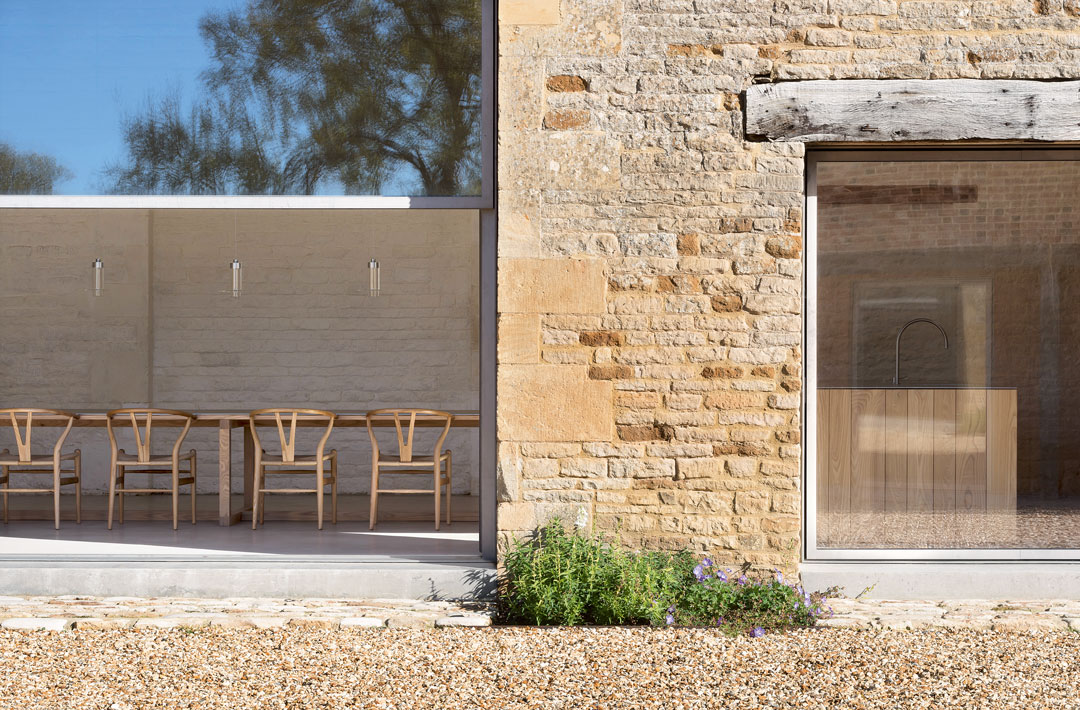 For more on Home Farm as well as many more of John Pawson's projects order a copy of John Pawson: Anatomy of Minimum here. The monograph, the latest volume in Phaidon's documentation of Pawson's stellar career, hones in on the essential details that mark his distinctive architectural and aesthetic style. It groups a selection of his recent works into domestic projects, including his own house in rural England; extended sacred spaces; and repurposed structures, such as London's Design Museum. Throughout its pages, this book explores Pawson's unique approach to proportion and light and his precise language of windows, doors, and walls. You can order the book here.