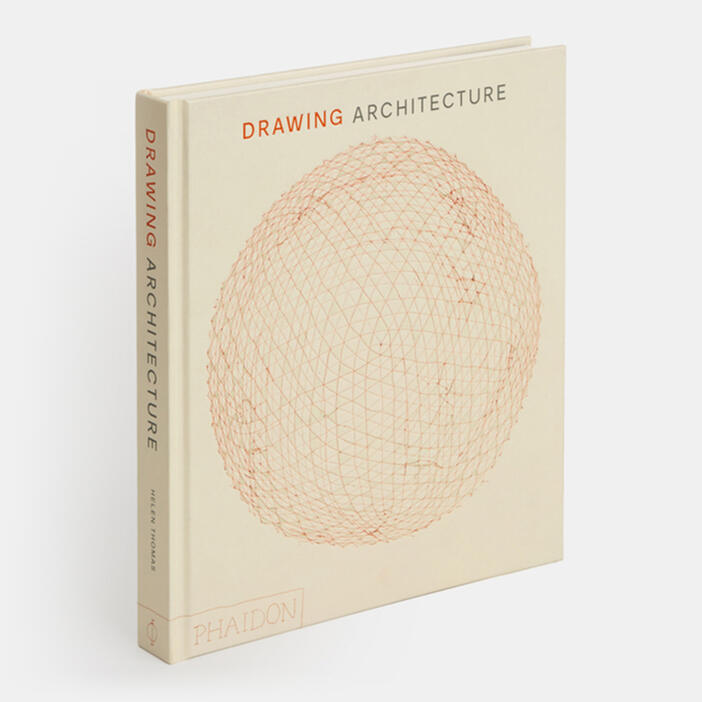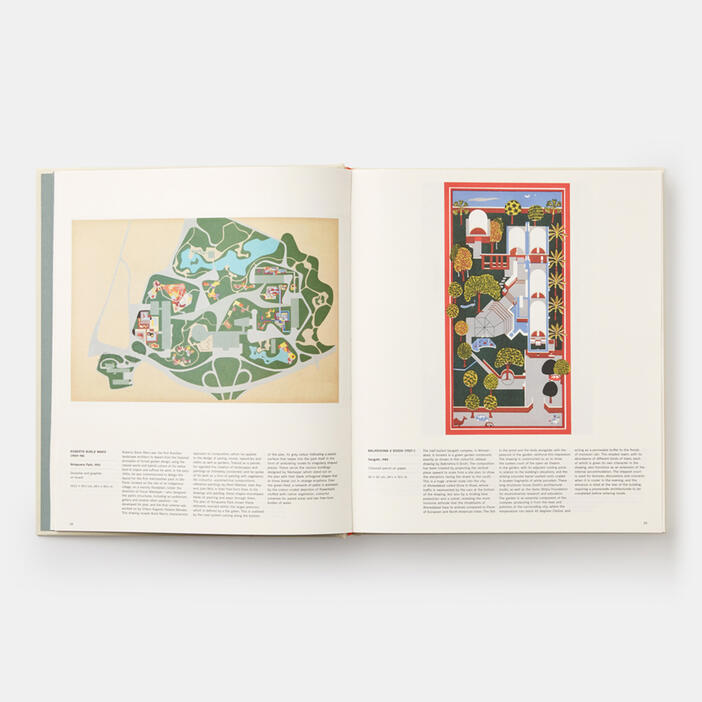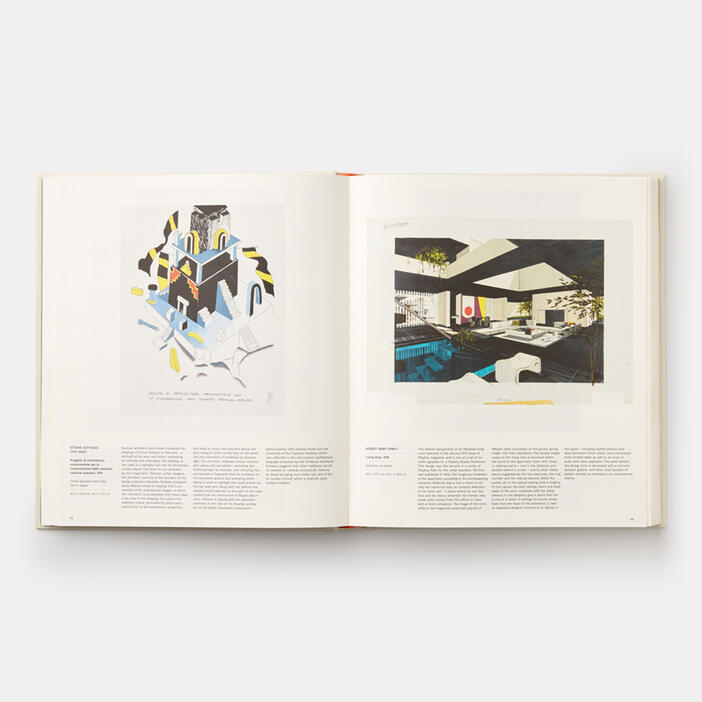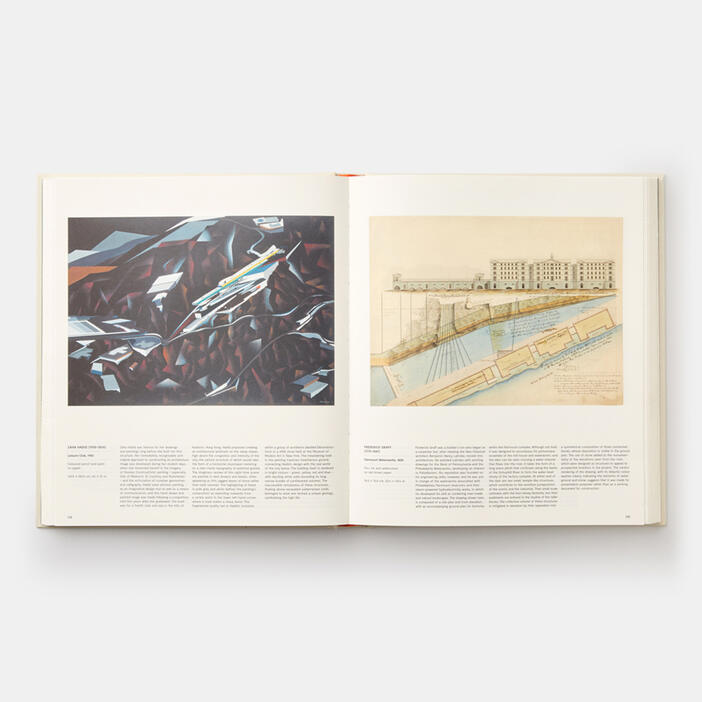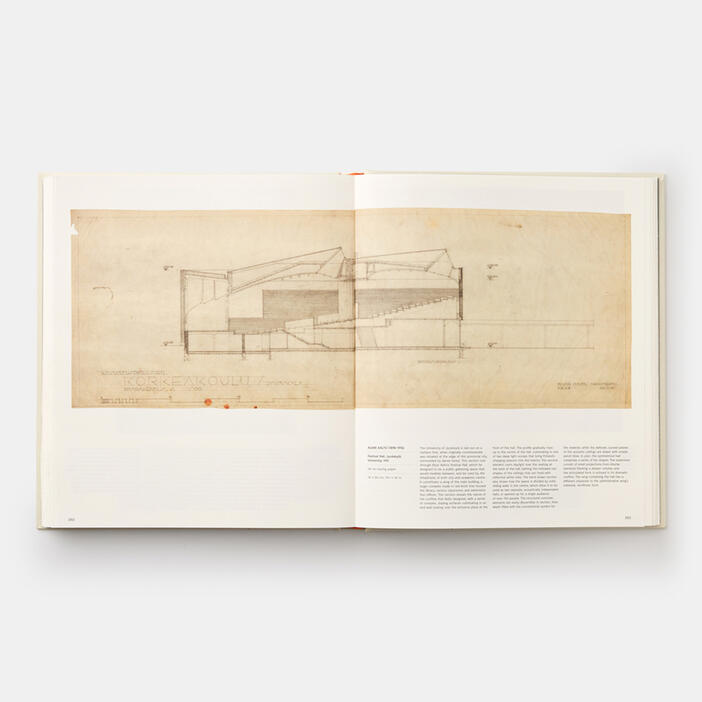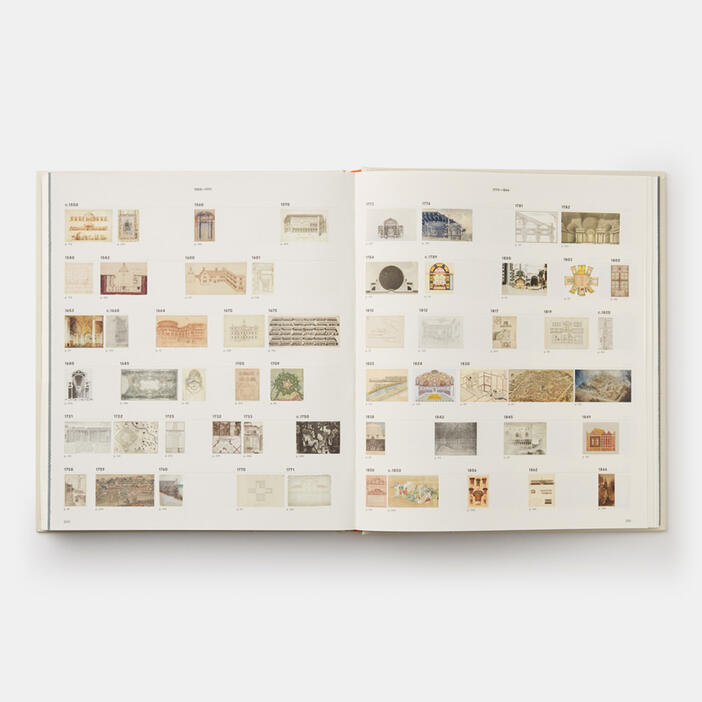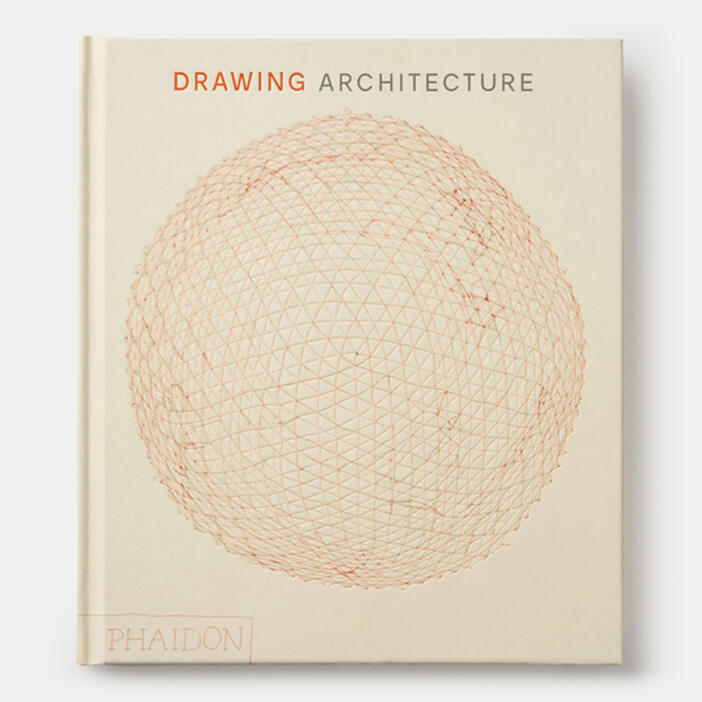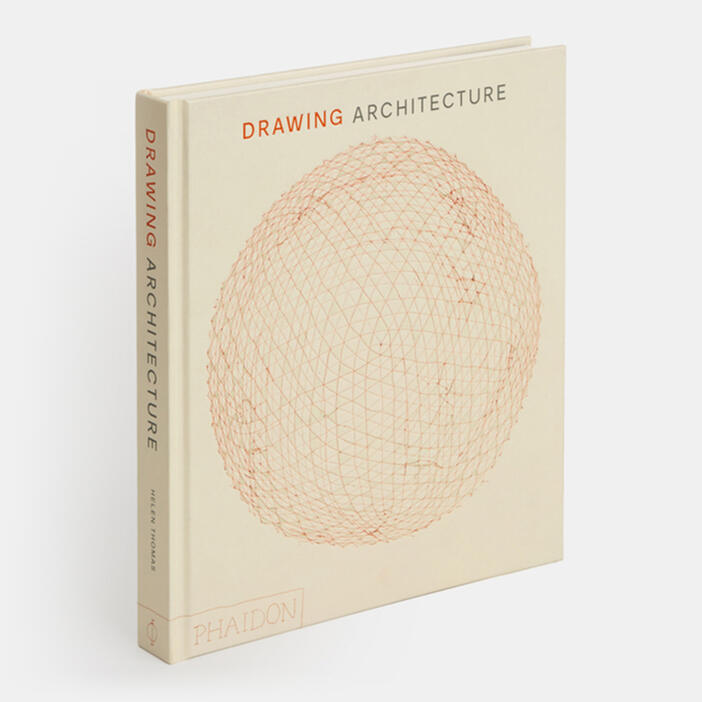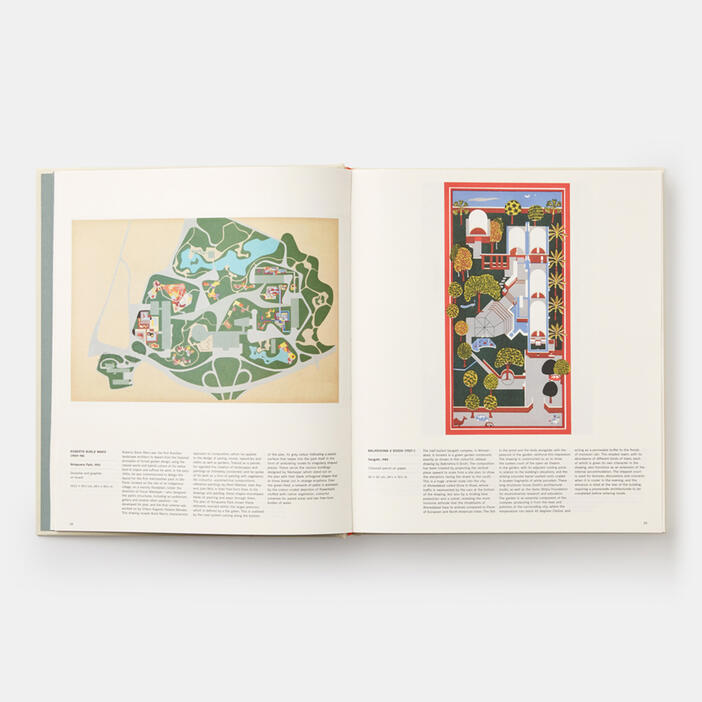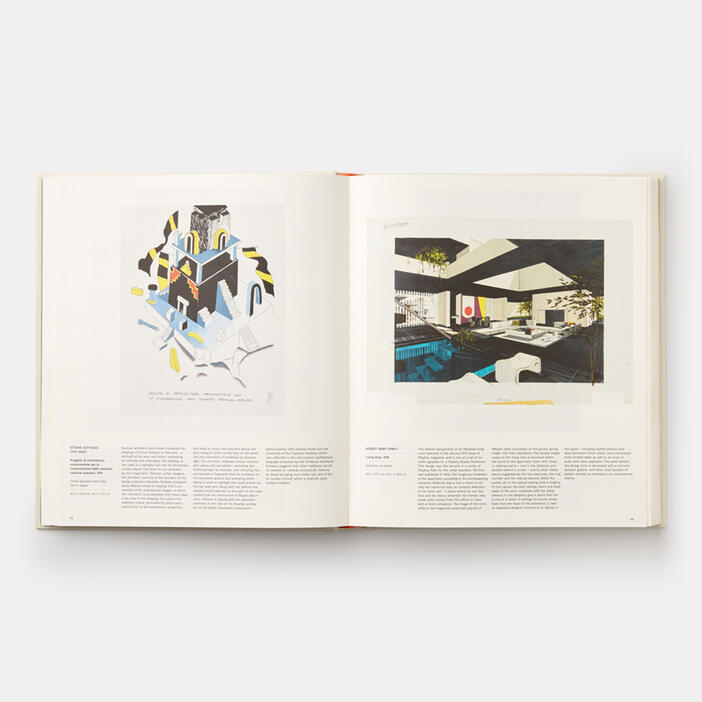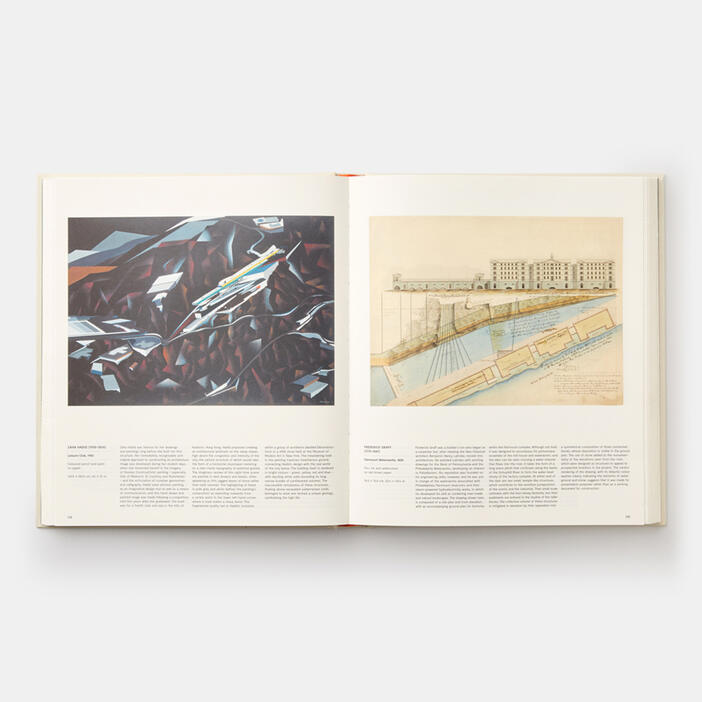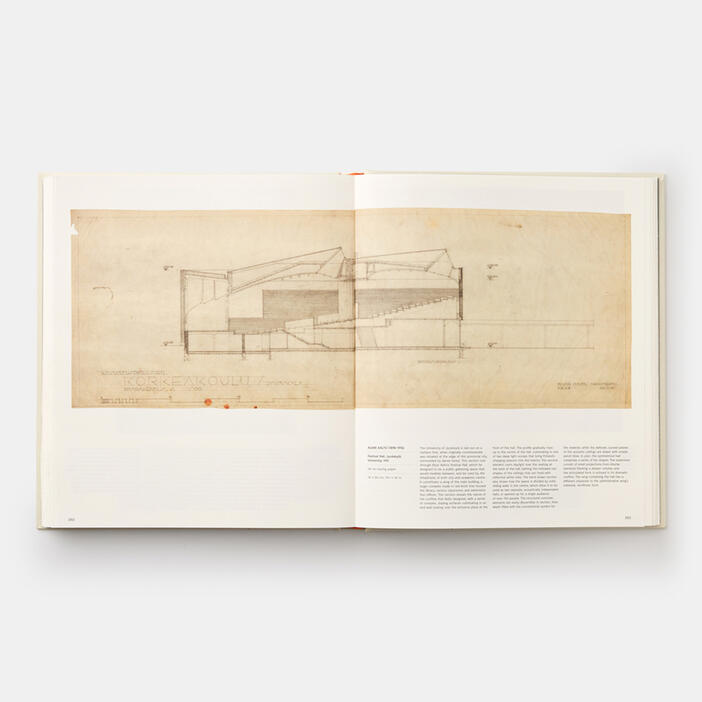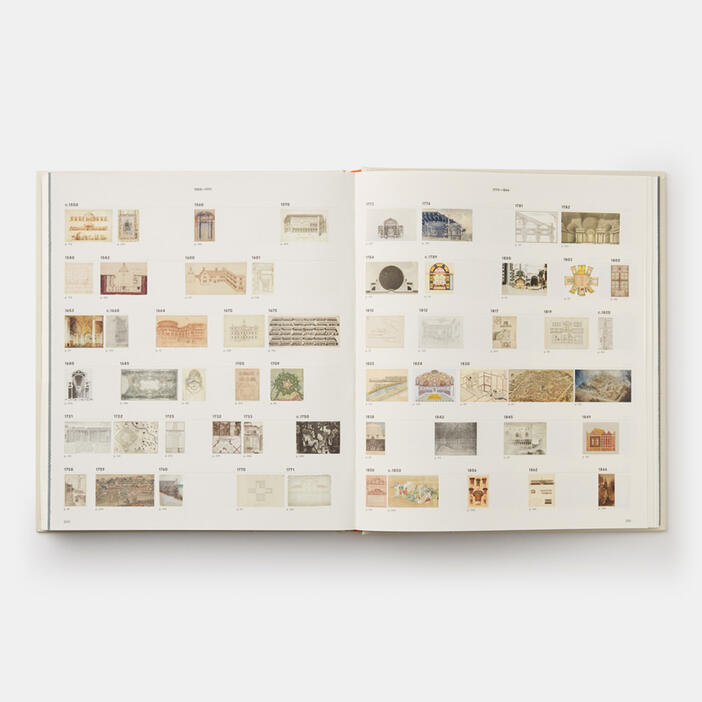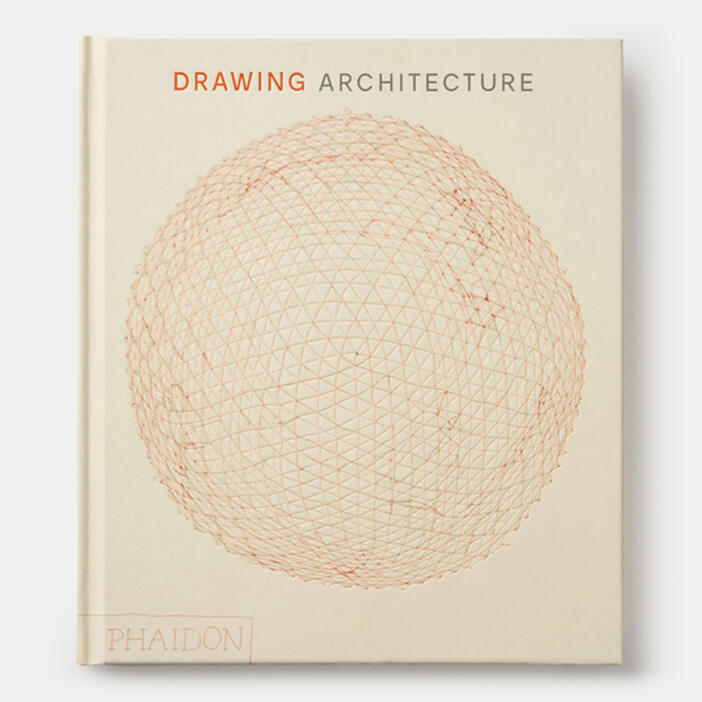 Drawing Architecture
Price AUD$120.00 Price CAD$105.00 Price £59.95 Price T79.95 Price USD$79.95
An elegant presentation of stunning and inspiring architectural drawings from antiquity to the present day
Throughout history, architects have relied on drawings both to develop their ideas and communicate their vision to the world.
This gorgeous collection brings together more than 250 of the finest architectural drawings of all time, revealing each architect's process and personality as never before. Creatively paired to stimulate the imagination, the illustrations span the centuries and range from sketches to renderings, simple to intricate, built projects to a utopian ideal, famous to rarely seen – a true celebration of the art of architecture.
Visually paired images draw connections and contrasts between architecture from different times, styles, and places. From Michelangelo to Frank Gehry, Louise Bourgeois to Tadao Ando, B.V. Doshi to Zaha Hadid, and Grafton to Luis Barragán, the book shows the incredible variety and beauty of architectural drawings.
Drawing Architecture is ideal for art and architecture lovers alike, as well as anyone interested in the intersection of creativity and history.
From the publisher of Exhibit A: Exhibitions that Transformed Architecture, 1948–2000.
Specifications:
Format: Hardback
Size: 290 × 250 mm (11 3/8 × 9 7/8 in)
Pages: 320 pp
Illustrations: 285 illustrations
ISBN: 9780714877150
Trained and registered as an architect, Helen Thomas spent 10 years as a senior lecturer in London schools of architecture, before moving to the new V&A/RIBA Architecture Collections at the V&A where she experimented with various ways of exploring and discussing architecture with a variety of audiences.She is currently the Senior Research Fellow in Architecture and Construction, ETH Zurich.
"Drawings... are not only visually entertaining but they serve as a way of educating and learning fundamental architectural representations."—ArchDaily
"To have an architect or artist share their sketchbooks is to be offered an extraordinary window into their creative process."—Royal Academy of Arts
"The very simple and direct format of the book makes it equally accessible and enjoyable to those with an interest in art, design, and architecture, but not used to reading architectural drawings, and to those with a trained and experienced eye."—thedrawingprize.worldarchitecturefestival.com
"Helen Thomas presents more than 250 architectural drawings in pairs that are alike in some way - compositionally or functionally... The drawings are a feast for the eyes, and the form of the book, designed by Hans Stofregen and printed on sumptuous deckle-edged art paper, is appropriately fine."—Architecture Today
"Taking an interdisciplinary approach, this collection presents over 250 architectural drawings from throughout history. The book offers dialogues between a variety of styles, times and locations, highlighting contributions from figures such as Michelangelo, Frank Gehry, Louise Bourgeois, Zaha Hadid and Luis Barragán."—AestheticaMagazine.com
"Before buildings are buildings they are drawings – a fact that has been true for millennia. And, while the technology used to create them has become more sophisticated, the most beautiful architectural drawings are always about more than the information they communicate; conveying the style, approach, aspirations and thinking of their creators, much like art. As a new book, Drawing Architecture, published by Phaidon, exquisitely demonstrates with over 250 beautiful architectural drawings, from plans etched into stone dating from 2130 BC to mind-achingly technical computer models by contemporary heavy hitters Herzog & de Meuron."—TheModernHouse.com
"This lavishly produced book is a potted history in pictures, consisting of orthographic drawings-plans, sections, elevations, perspectives-that quite literally span centuries."—Metropolis Online
"Architectural drawings by the likes of Michelangelo, Frank Gehry, Louise Bourgeois, Tadao Ando, Zaha Hadid, Grafton Architects and Luis Barragan are brought together in this book. Spanning geography and time, over 250 drawings are printed on textured uncoated paper with deckled edges and displayed in pairs with an illustrated chronology at the back of the book."—Wallpaper.com
"An elegant presentation of stunning and inspiring architectural drawings from antiquity to the present day."—Nowness.com
"A treasury of quite wonderful images going back to the first known architectural plan, carved in 2130 BC on to a statue of a Mesopotamian ruler. The difference is that you get hundreds of different examples, in a deliberately eclectic selection that includes a drawing made for a medieval Sienese building contract, and the artist Madelon Vriesendorp's dreamlike depiction of the Empire State and Chrysler buildings as a pair of postcoital lovers. What holds it all together is the consistent perception and wit of Thomas's selections and juxtapositions, and an informative text that takes you into the motivations and techniques of each mesmerising image. As a voyage through the delight that architects can take in their work, it is hard to beat."—The Observer, The New Review
"An inspiring, well-designed and definitely thought-provoking tome meant to feed the imagination of architects, designers and art lovers alike... An extraordinary gift."—Architecture Lab
"Not just visually beguiling, this is an uncommonly intelligent guide through 4,000 years of spaces and buildings."—San Francisco Chronicle