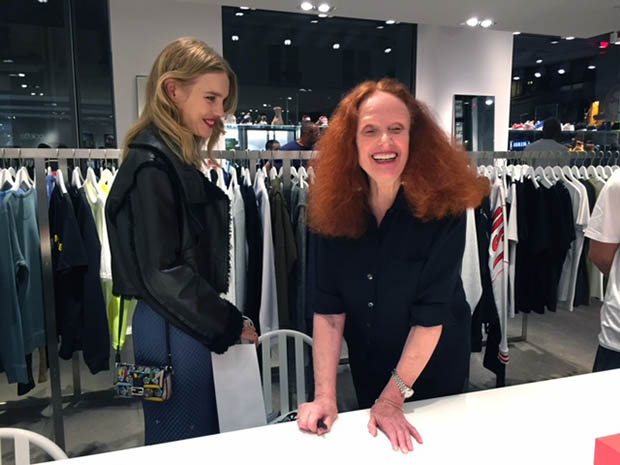 The fashion elite turn out for Grace's Paris signing
Stars of our new book, Grace: The American Vogue Years, celebrated Coddington's career at her Colette signing
The pages of Grace: The American Years seemed to come to life in Paris a couple of days ago, when Vogue's creative director at large dropped into Colette to sign a few copies.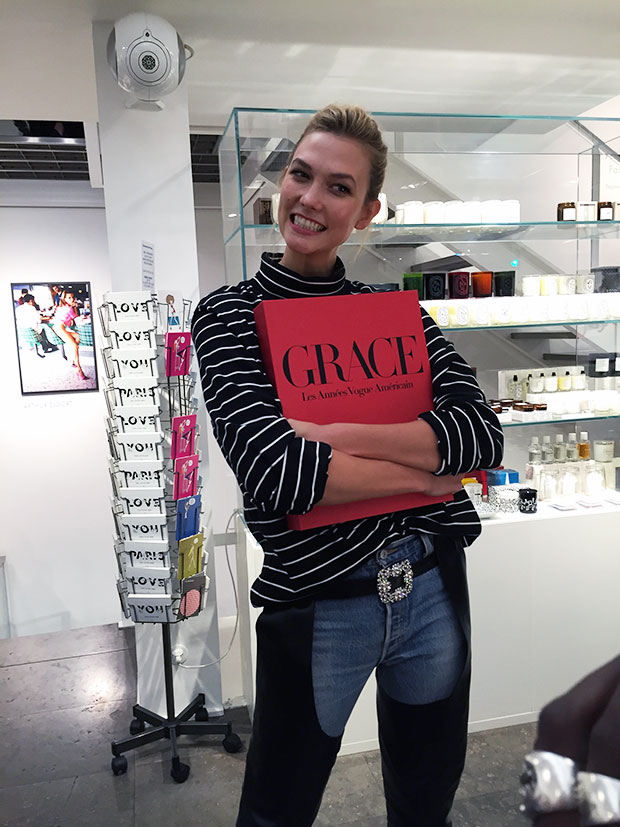 The Russian model and philanthropist Natalia Vodianova, the US model Karlie Kloss, the Argentinian art director Sofía Sanchez de Betak, the French fashion show designer Alexandre de Betak, and the US photographer Arthur Elgort all dropped by Paris's chicest boutique at 213 Rue Saint Honoré to see Grace and get their book signed.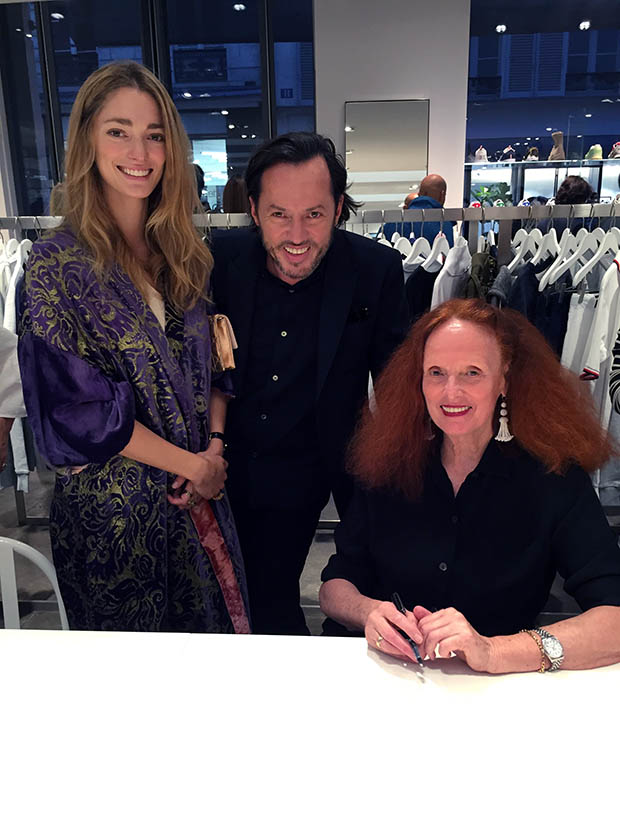 Paris fashion week had brought many of them to town, yet they all found room in their schedules to congratulate their friend and colleague on her new book.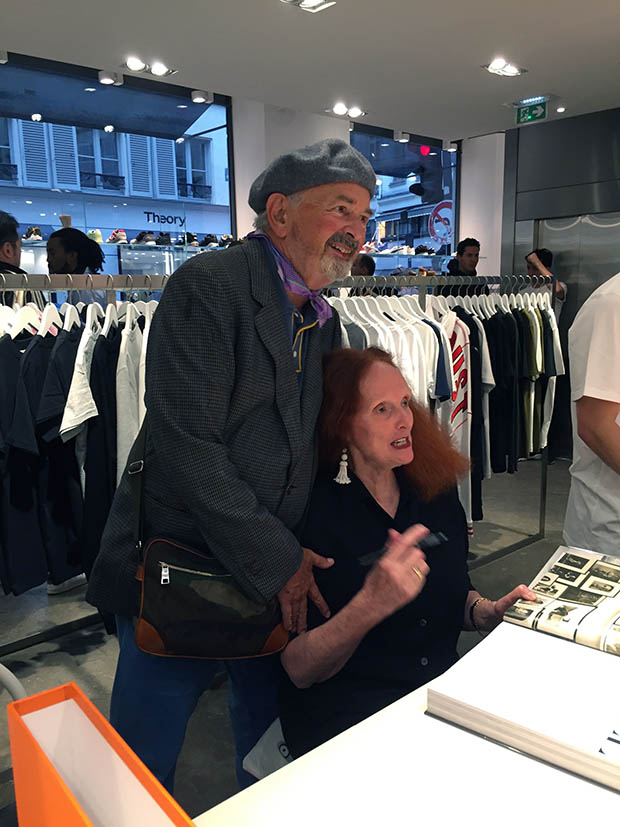 Grace and co were joined by a select group of fans, who queued outside in the rain to get their book inscribed by Coddington, as well as enjoy a selection of Elgort's shots, which are on display at Colette until 5 November.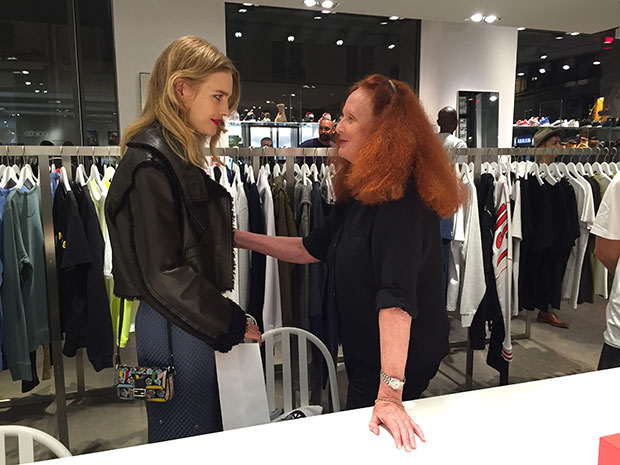 Indeed, for a brief moment, it was unclear where the pages ended and real life began. As Coddington inscribed in Natalia's personal copy, "Take a look – you are on nearly every page."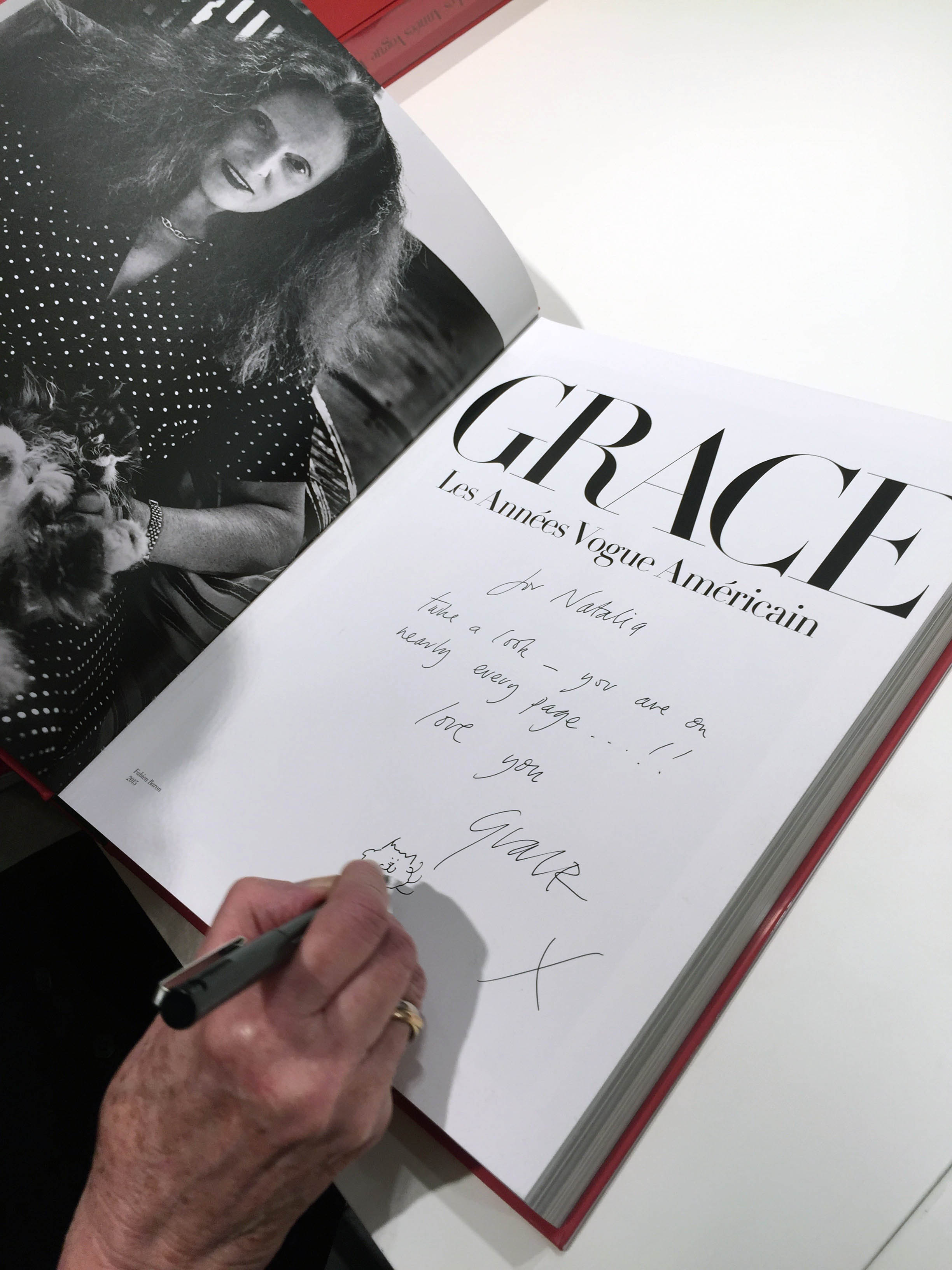 To see those pages, and discover much more besides about this important figure within contemporary fashion, order a copy of Grace: The American Vogue Years here.