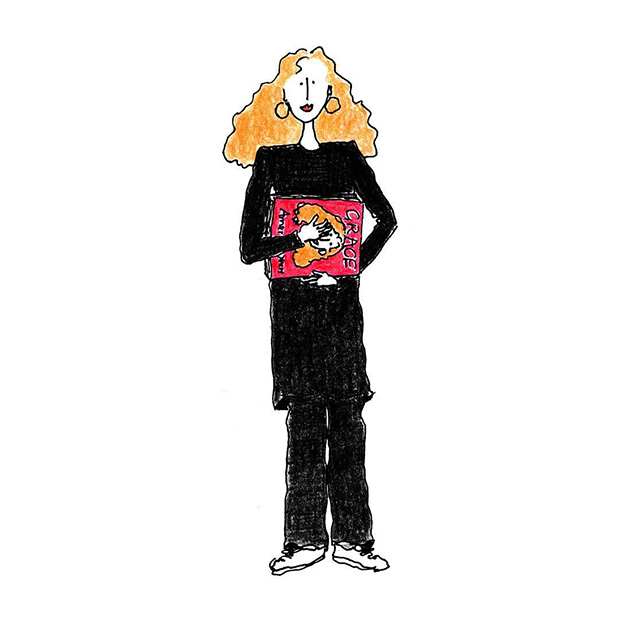 30 years of Grace in 3 cartoons
Vogue's creative director at large animates her looks, her favourite photographers and her closest colleagues
In 1987 Grace Coddington relocated from London to New York to take up a position at Calvin Klein. The career move didn't prove to be that good a fit, and the former creative director of British Vogue soon switched over to work at US Vogue.
However, Coddington never forgot her old employer and, earlier this year, she renewed that old professional relationship, modelling in Calvin Klein's latest campaign.
Now, as she launches her new Phaidon book, Grace: The American Vogue Years, Coddington has taken a look back at those three decades in the US via three great Instagram animations, posted over on Calvin Klein's Instagram.
In the first clip she runs through her outfits, in the second she draws her favourite photographers – look out for Mario Testino, Tim Walker and Bruce Weber, among others – and in the third cartoon she runs through her own production team, which includes her boyfriend the French hairstylist Didier Malige.
Watch them all here, and for a good look into her life and work in America order a copy of Grace: The American Vogue Years here.