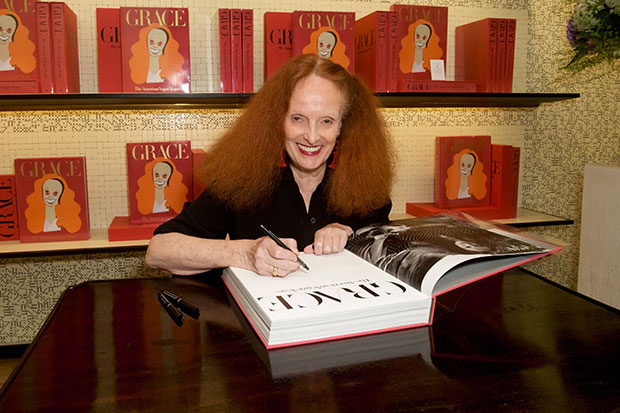 Paul Smith threw a party for Grace last night!
'If you're interested in fashion you've got to have her book!' says the legendary British fashion designer
Grace Coddington celebrated the publication of her second and final volume Grace: The American Vogue Years at a cocktail party thrown in her honour by Sir Paul Smith at Paul Smith No.9 Albermarle Street in Mayfair last night. Grace signed books for friends and colleagues who turned up – including one who brought along a vintage issue of Vogue featuring the former model on the cover.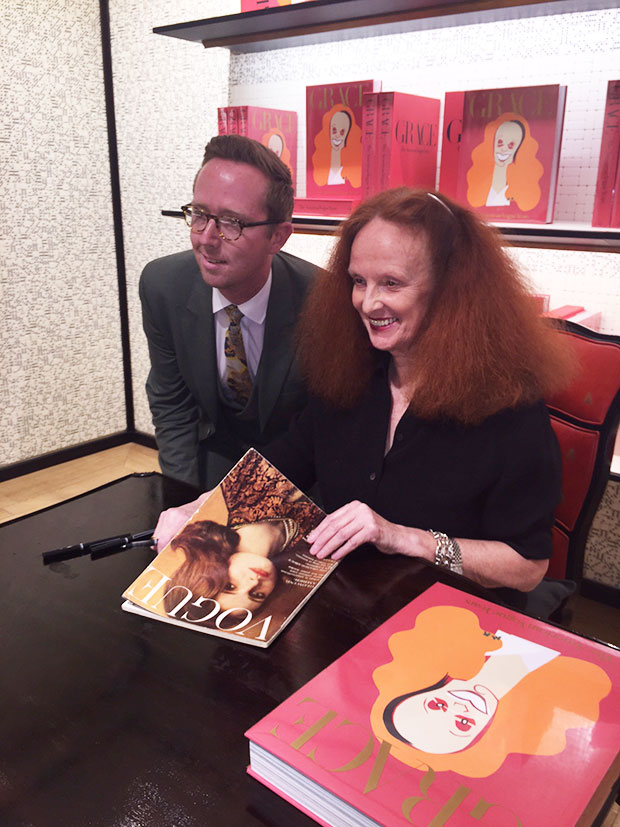 Guests included photographers Jamie Hawkesworth and Tim Walker, fashion agents Camilla Lowther and Beverley Streeter, author Martin O'Brien, Vanity Fair Fashion and Style Director Michael Roberts and the architect Sophie Hicks.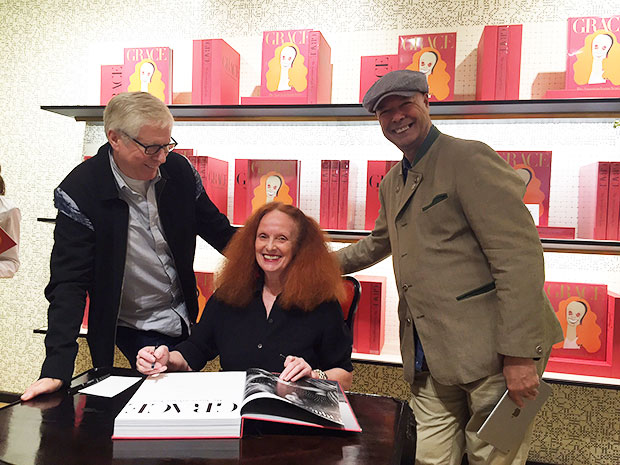 We caught up with Sir Paul Smith and asked him about the early days of his enduring professional relationship with the Creative Fashion Director.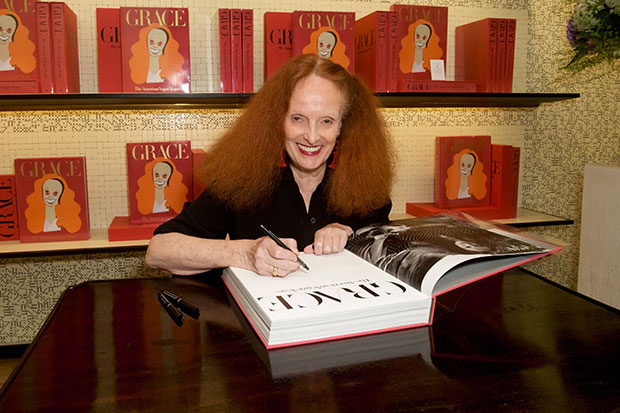 "I first met Grace when she was on British Vogue," he told us. "I opened my shop in London in 1979 and it was around that time, maybe 1980/ 81, that I met her. I remember she was incredibly supportive. I was only doing clothes for men then, but she would shoot so many of my clothes on women - often photographed by Patrick Demarchelier or Bruce Weber. I got to know Bruce very well and I imagine that was through Grace.
"We've just kept in touch over the last twenty or thirty years. We don't see each other much because we're both so busy, but we tend to bump into each other in airports - often the case when you travel a lot.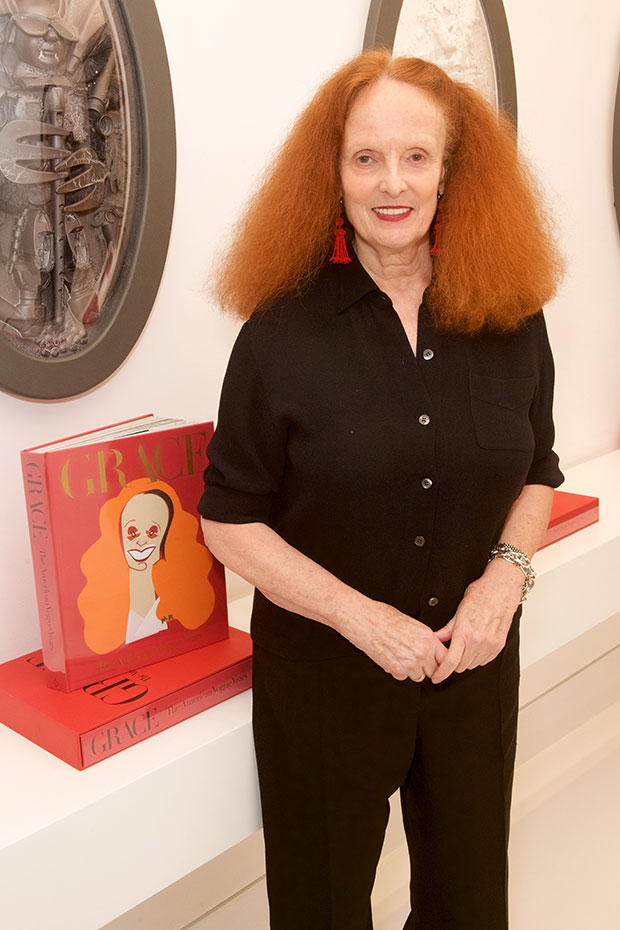 "The most impressive thing about Grace is the continuity of her work. Her passion for always coming up with a strong theme, always executing that theme in a strong way and her attention to detail.
"When you think about her, and myself in fact, we've just always been there. We've never been number one – thank goodness - but we've always been pretty steady. So when people ask me what I am most proud of I always say continuity - and I think that's the case with Grace.
"The book is a fantastic record of so many iconic photographers, great styling and great work. If you're interested in fashion you've got to have it!"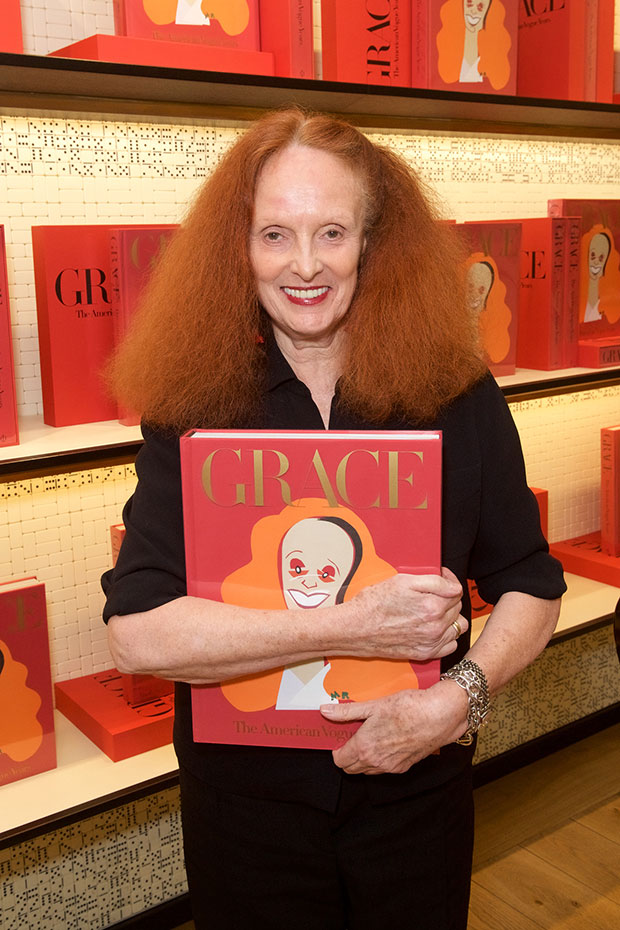 In Grace: The American Vogue Years the international fashion icon and Vogue creative director at large looks back over three decades of fashion. With over 400 pages full of Vogue editorials, it celebrates seventeen of the worlds most renowned fashion photographers with whom she collaborated - including Steven Meisel, Annie Leibovitz, Craig McDean, David Sims, Mario Testino and Marcus Piggott & Mert Alas – in a sumptuous compilation of her most beloved fashion stories. Get a copy of Grace: The American Vogue Years here.