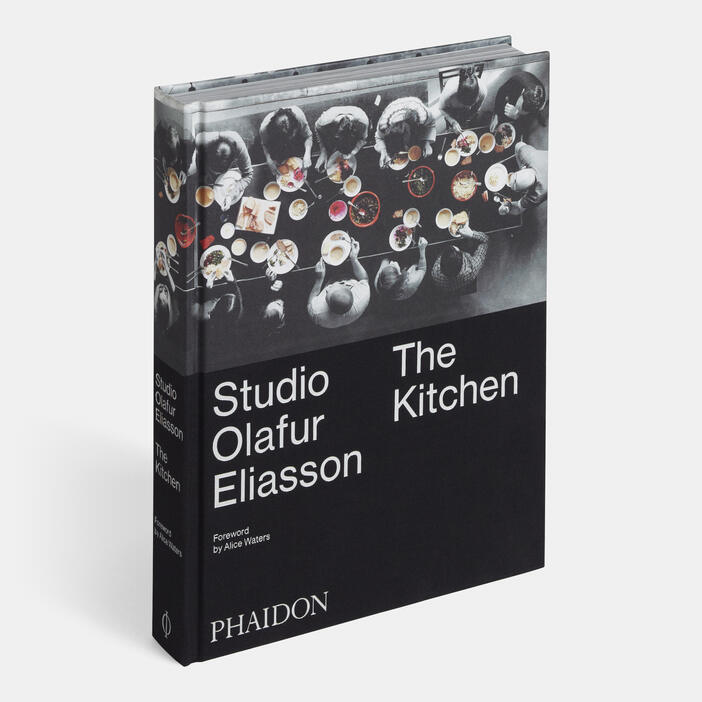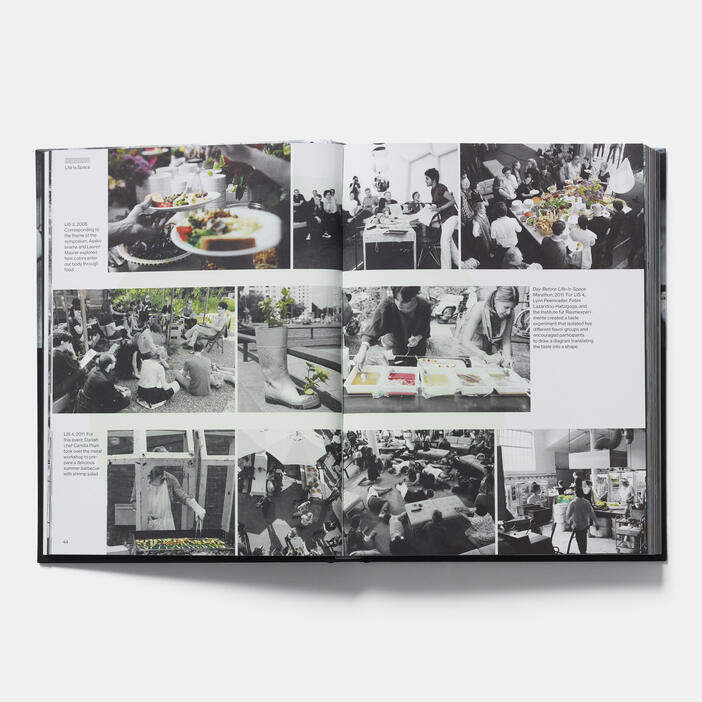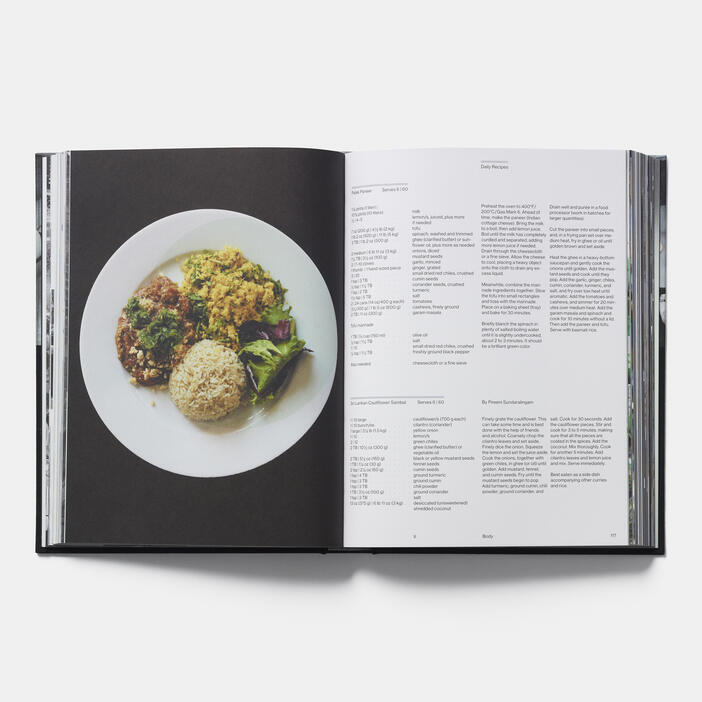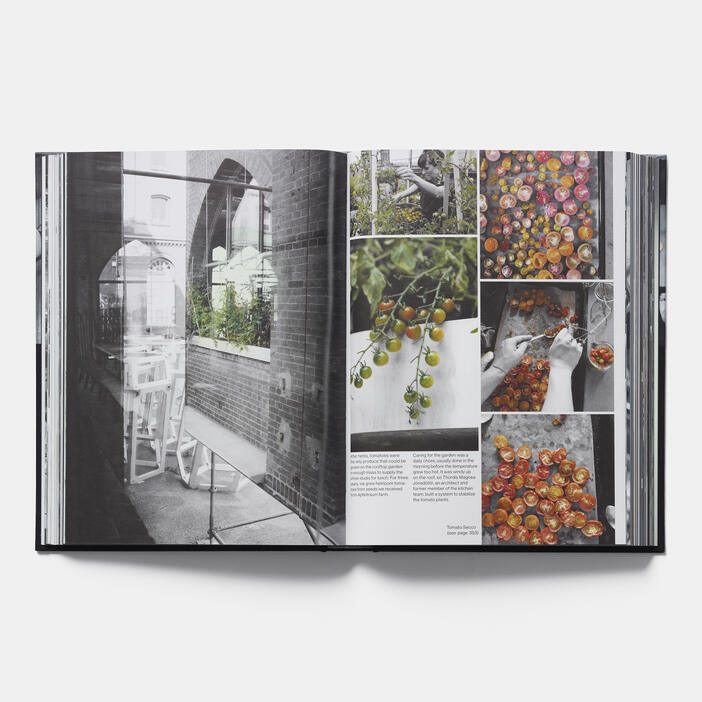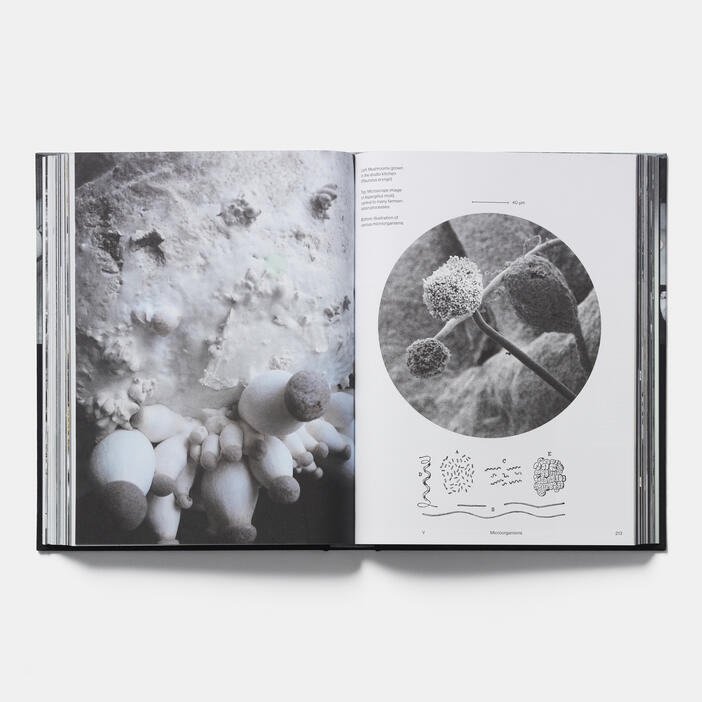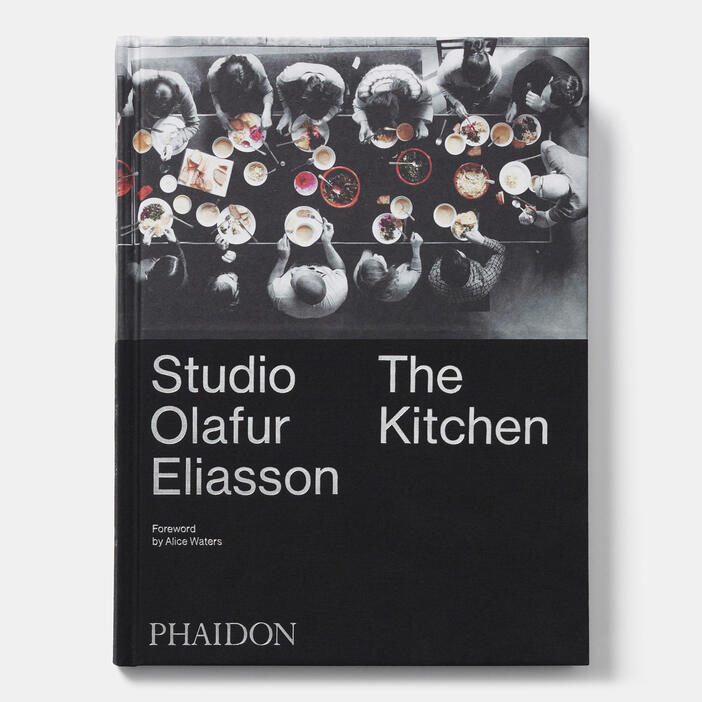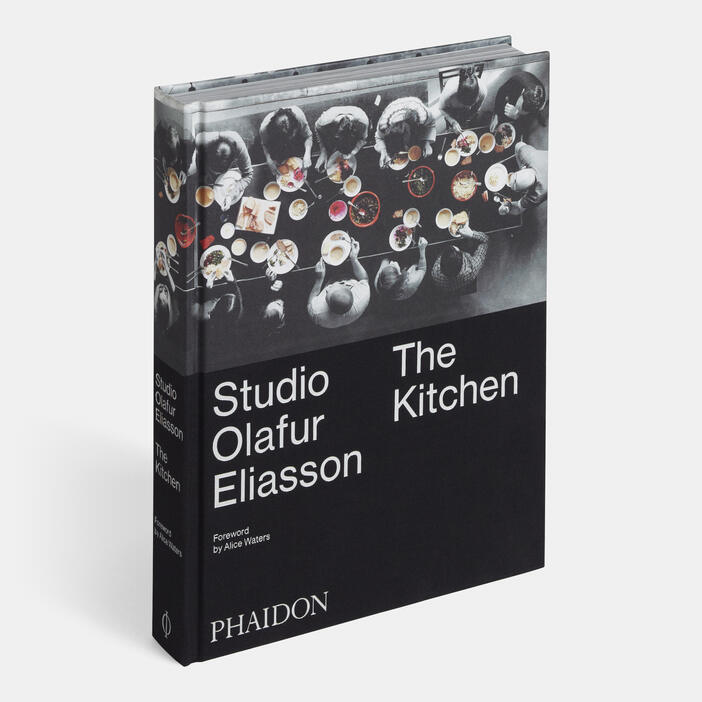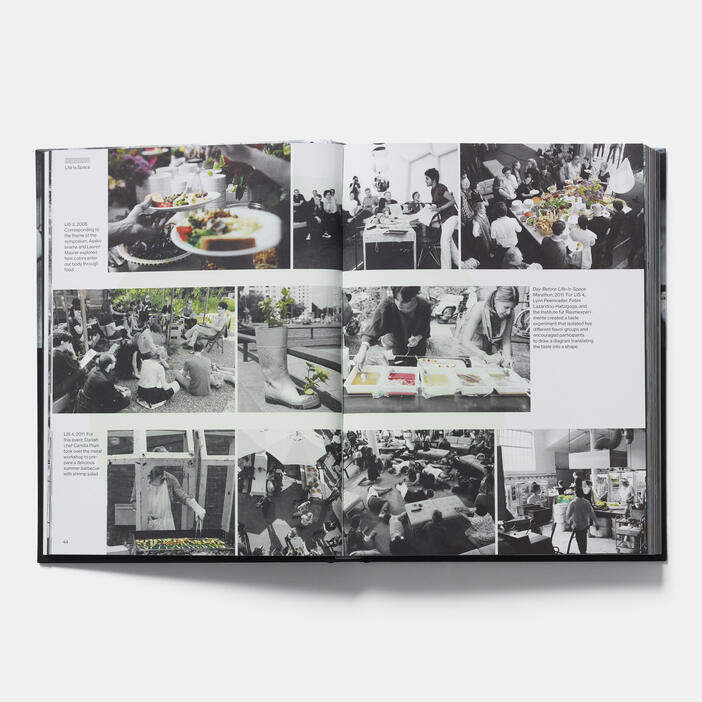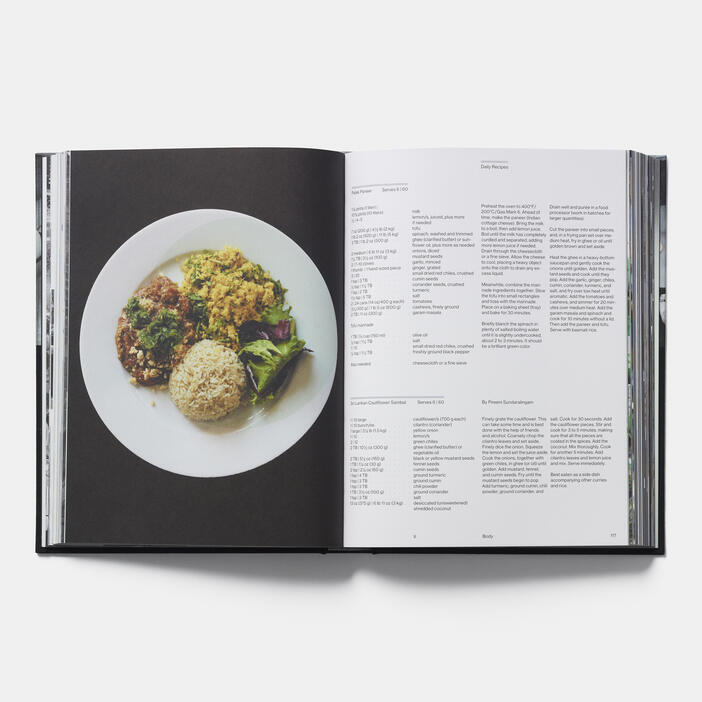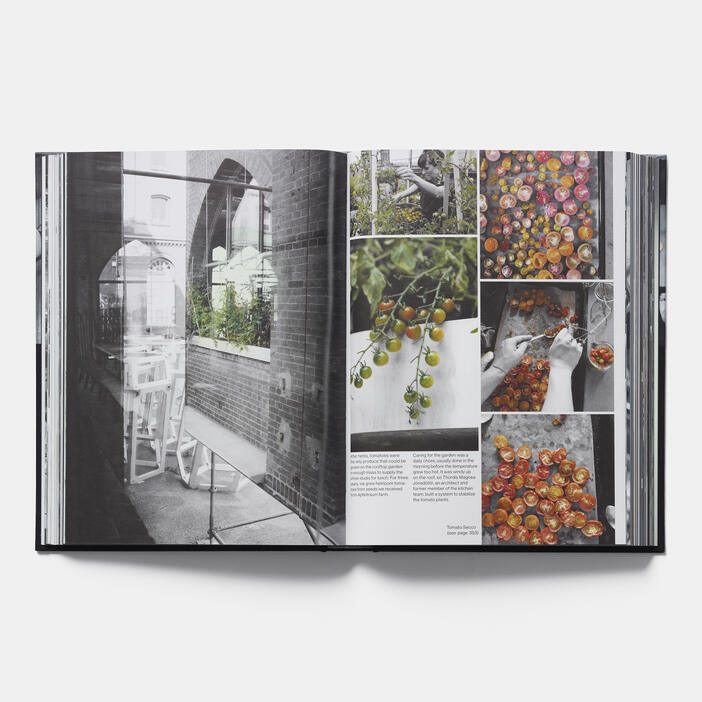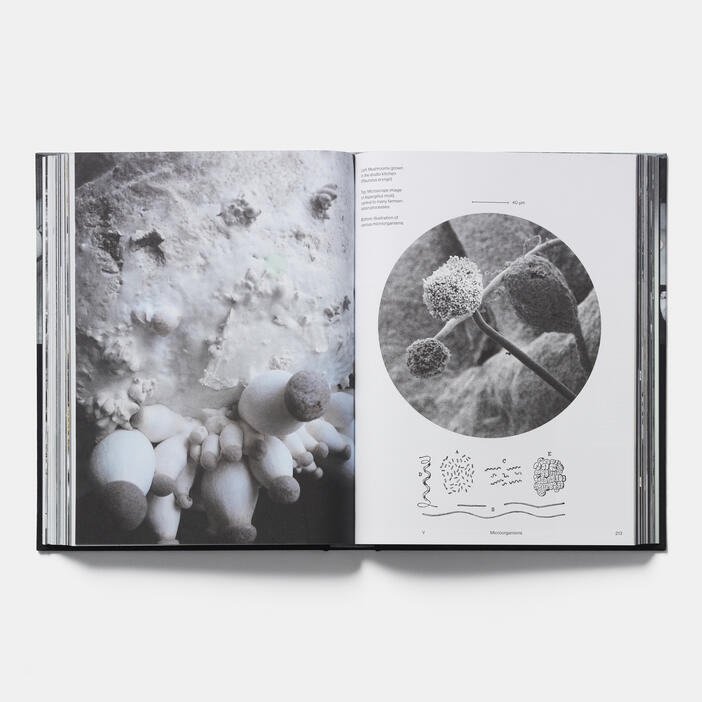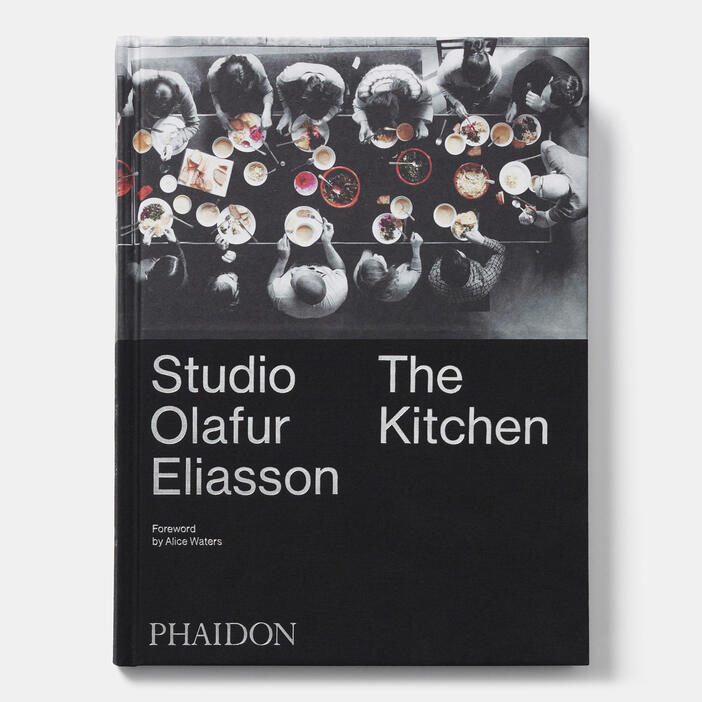 Studio Olafur Eliasson: The Kitchen
Price AUD$65.00 Price CAD$59.95 Price £35.00 Price T49.95 Price USD$49.95
A cookbook with over 100 vegetarian recipes for the home cook from the studio kitchen of world-renowned artist Olafur Eliasson.
Discover the act of cooking and eating in a creative environment with Studio Olafur Eliasson: The Kitchen.
Featuring over 100 vegetarian recipes cooked at Olafur Eliasson's studio kitchen, these recipes have served as nourishment and source of creative inspiration and communal discussion every day for his staff, artists, and guest collaborators, including René Redzepi and Alice Waters.
Foreword by Alice Waters, who has cooked in the kitchen, and shares Olafur's vision for cooking and eating together as a daily connection that inspires.
Specifications:
Format: Hardback
Size: 255 × 190 mm (10 × 7 1/2 in)
Pages: 368 pp
Illustrations: 500 illustrations
ISBN: 9780714871110
Olafur Eliasson is an Icelandic-Danish artist. His work ranges from installation and sculpture to photography, film, and built environments, and has been exhibited worldwide in institutions such as MoMA, Tate Modern, and the Venice Biennial. He works and lives in Copenhagen and Berlin.
Alice Waters is the executive chef, founder, and owner of Chez Panisse, in Berkeley, California. She is an American culinary pioneer, maintaining that cooking should be based on the finest and freshest seasonal ingredients, produced sustainably and locally. She is the author of the bestselling cookbook The Art of Simple Food and other influential books.
"The handsome Phaidon publication gathers over 100 sophisticated vegetarian recipes." —Artnet
"A testament to the intimate relationships between nourishment, community, ecology, labor, and creativity." —ArtSlant
"The beautifully designed book is an eye-opener to the dynamics of the studio and includes dozens of tasty, healthy, easy-to-follow recipes that shouldn't blow the food budget." —DamnMagazine.net
"Fostering a creative environment for artists means nourishing them body and soul at Studio Olafur Eliasson." —Vegetarian Times
"From a kitchen led by food activists who create a dynamic that is healing and open and generous. Food is a social glue." —AnOthermag.com
"combines tastebud-tickling recipes with a generous dollop of modern creativity" —Wallpaper*
"a celebration of the intrinsic beauty of food, the fascination of eating" —Guardian Weekend
"This truly stunning effort is as much a feast for the eyes as it is for the stomach" —Publishers Weekly
"Eliasson's most successful artworks have been not objects but triggers for experience - "reality machines" as he calls them - and the kind of pieces that appeal more to the public than to private collectors" —Daily Telegraph
"Fusing high art with comfort food" —Sphere
"Studio Olafur Eliasson: The Kitchen, makes a strong argument for the symbiotic relationship between conceptual investigations and everyday feasting." —Wall Street Journal
"It took an artist to look at eating differently" —Alice Waters
"In the cosmos of Studio Olafur Eliasson, food and art are inextricable" —Wall Street Journal
"With recipes that include an incredible chocolate hazelnut cookie, The Kitchen is the cookery book from the canteen of Olafur Eliasson, the artist and architectural sculptor responsible for Sun at Tate Modern" —BA High Life
"[a] joyful testament to the creativity of the communal lunch... Delightful." —Harper's Bazaar
"This inspirational cookbook of recipes developed in the studio kitchen, and intended for sharing, celebrates the spirit of community and creativity that lies at the heart of both the studio and any good meal." —theweek.co.uk
"If you ever needed convincing that foods cements a community, then look no further than this fascinating book of over 100 vegetarian recipes." —RA (Royal Academy of Arts)
"Imagery is emotive in black and white... This is as much a cookbook for the nightstand as for the kitchen."—Design Anthology (Hong Kong)