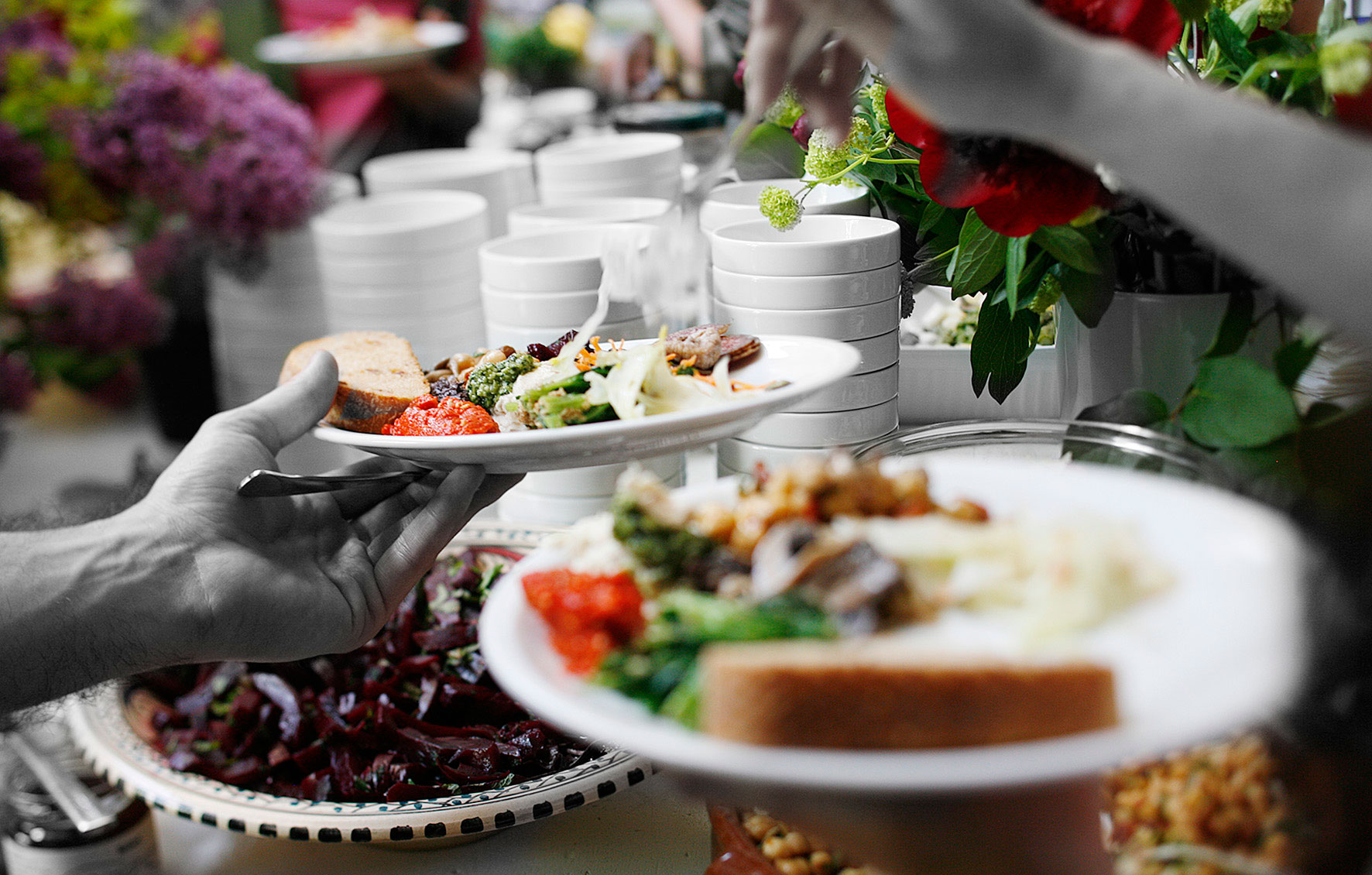 3 dishes to look out for in Olafur Eliasson's kitchen at the Tate
The artist's studio cooks are in London serving eco-friendly dishes to accompany his show. Here are the highlights
Want to eat like an artist? Well, perhaps it would depend on the artist. Andy Warhol had Campbell's soup for lunch for years, and according to Phaidon author Bob Nickas would often have a jam sandwich for dinner. Meanwhile, Gilbert and George eat in the same North London Turkish restaurant every single night, and have done for years. Even though Magnus Nilsson's favourite one (recommended in Where Chefs Eat) is just across the road.
The Danish-Icelandic artist, Olafur Eliasson, offers a much better diet for today's creative. His Berlin studio has a dedicated kitchen, which prepares vegetarian communal meals for Eliasson and his team, as well as anyone else who happens to be dropping by.
Back in 2016, the kitchen shared its dishes and stories with the wider world via its Phaidon book, Studio Olafur Eliasson: The Kitchen. This week cooks from the kitchen relocated to London's Tate Modern, to prepare their food at the Tate's ground floor café, offering a sustainably sourced, mainly organic and largely climate-friendly lunch menu, to complement the exhibition Olafur Eliasson: In Real Life. Here's what visitors can expect from Eliasson's kitchen.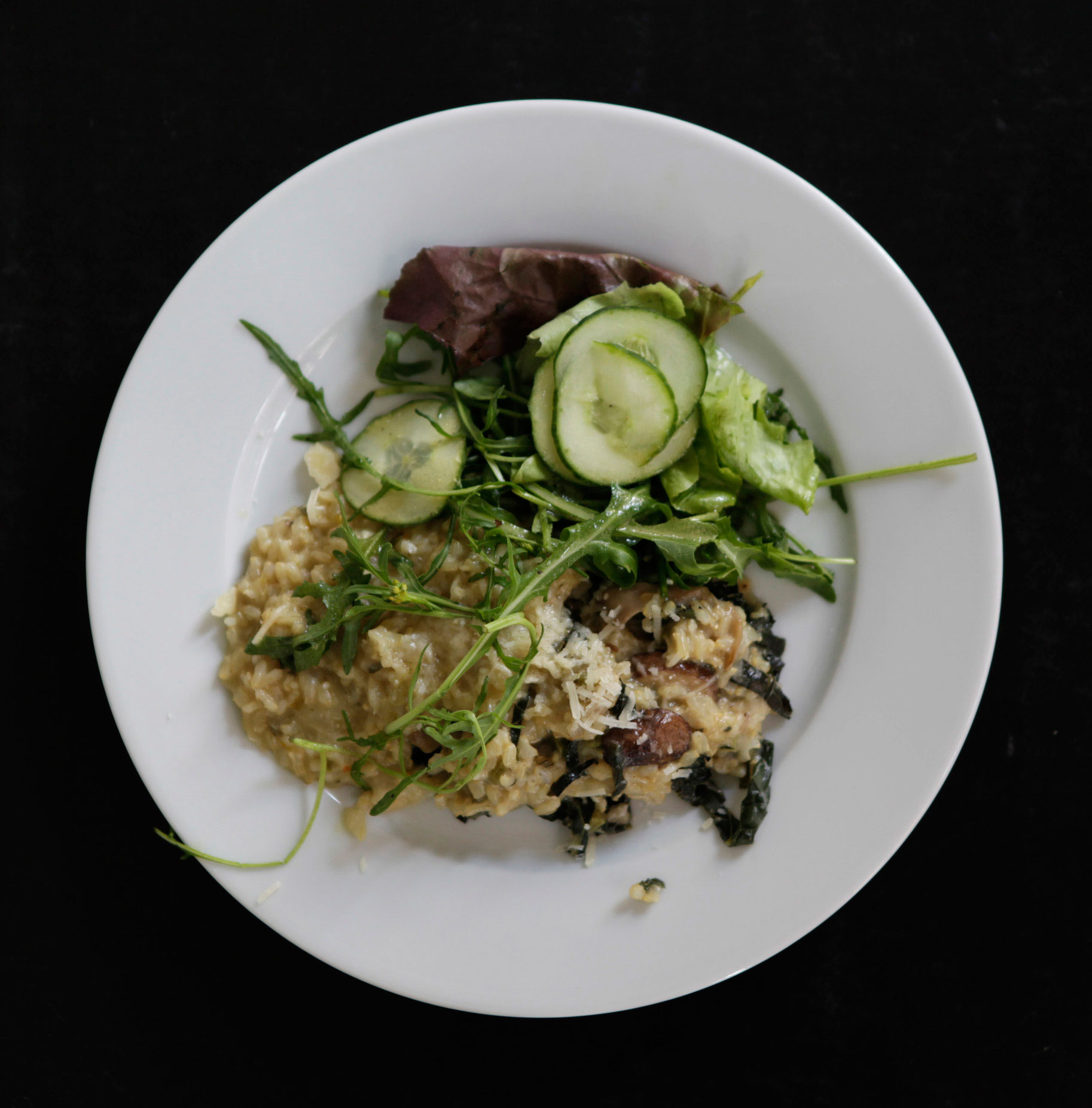 Fermented foods Look out for pickles, preserves and other fermented dishes. The tangy taste should delight diners, and the time required for making these dishes gives the chefs a little space to think too. "Waiting for dough to rise, for the taste of pickled vegetables to develop, or for the flavour of miso or kimchi to reach the desired intensity requires time," write the studio chefs Asako Iwama and Lauren Maurer in Studio Olafur Eliasson: The Kitchen. "It cannot be rushed. Its temporal trajectory slows us down. For us, the act of waiting is an opportunity: it opens the door to a more conscious rootedness in the now. It creates awareness of time and the process of becoming."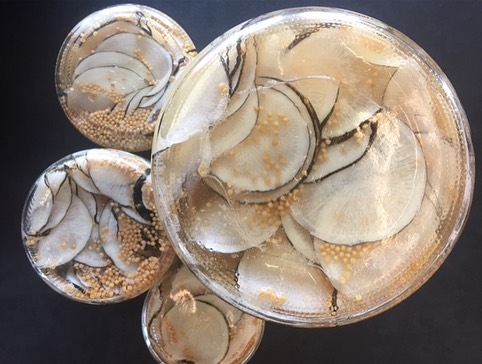 Risotto "We usually serve two large pots for lunch," say the chefs in the book, "each one with a different variation of risotto." This version, above combines Tuscan kale with mushrooms and rosemary, however the Tate version includes English ingredients, such as spelt, radishes, and Lincolnshire Poacher cheese.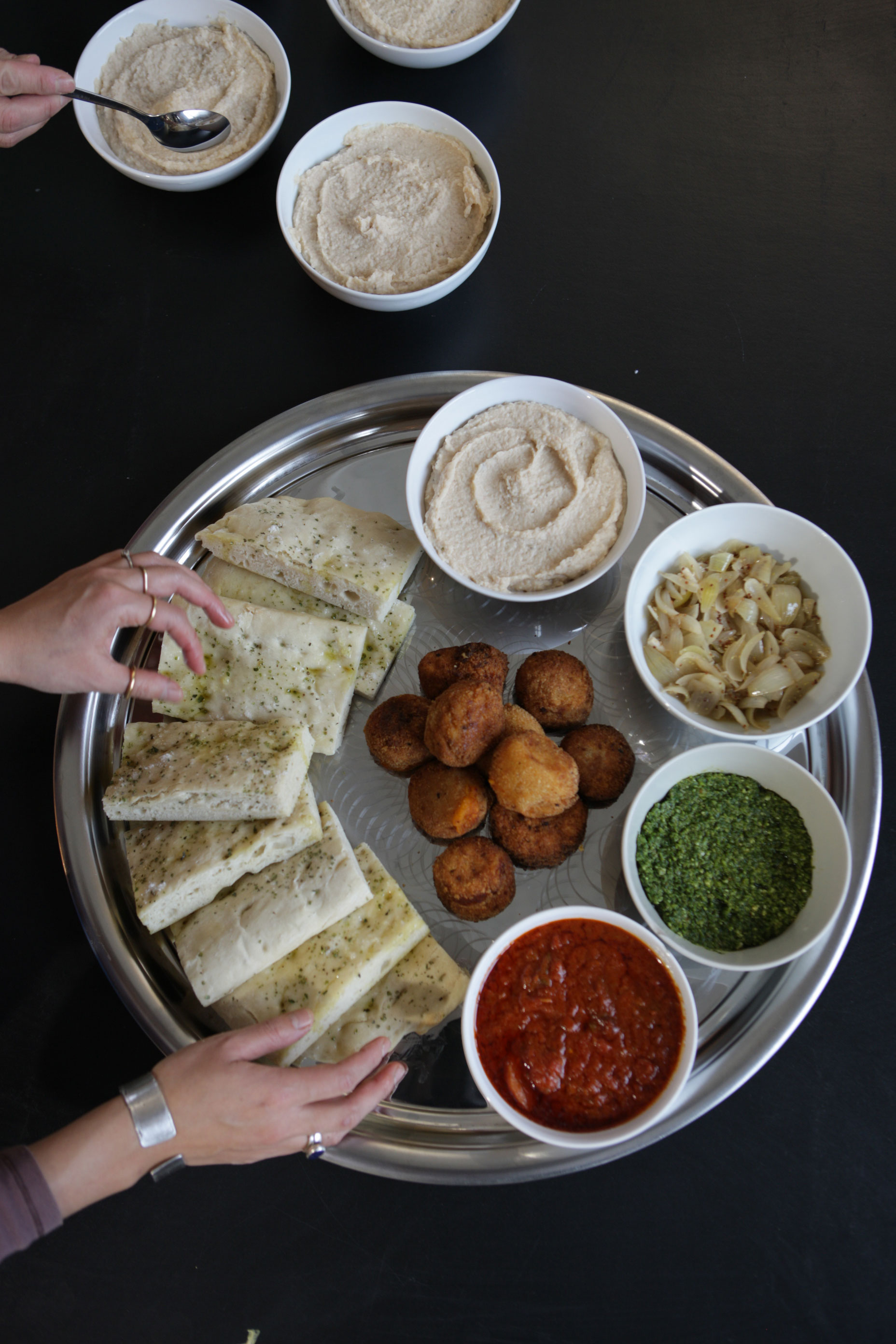 Focaccia and dips When the American chef and restaurateur Alice Waters visited Eliasson's studio, she shared her recipe for focaccia, which is featured in the book. In both Berlin and London, the kitchen has paired this bread with dips such as hummus with cumin, labneh and roast pepper with oregano.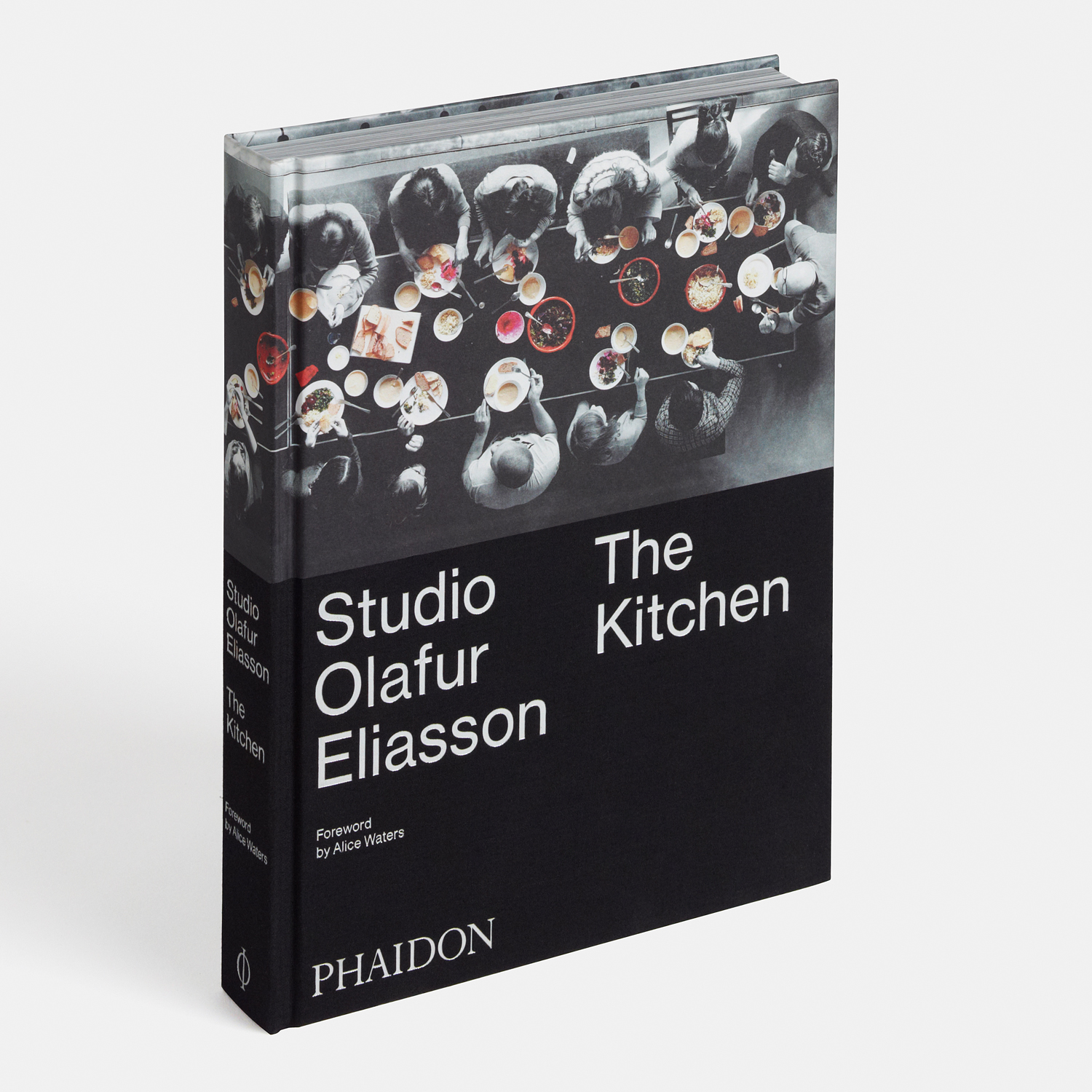 Can't make it to the Tate? Then recreate the dishes yourself. All the recipes are in Studio Olafur Eliasson: The Kitchen. And for equally intellectual and visual nourishment get Olafur Eliasson Experience.