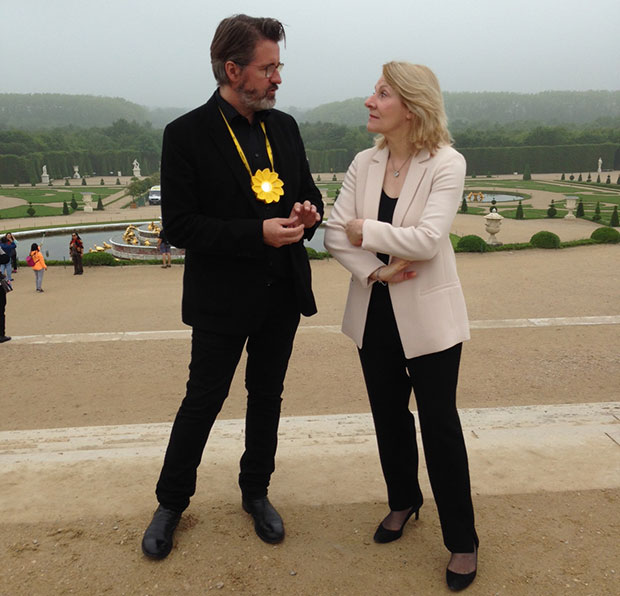 A first look at Olafur Eliasson's Versailles
The creator of the Little Sun takes on the Sun King, with an installation of clouds, mirrors and waterfalls
King Louis XIV, creator of the Palace of Versailles, was also known known as the Sun King. Louis chose this solar emblem partly because he lay at the centre of the French state; all power radiated from him.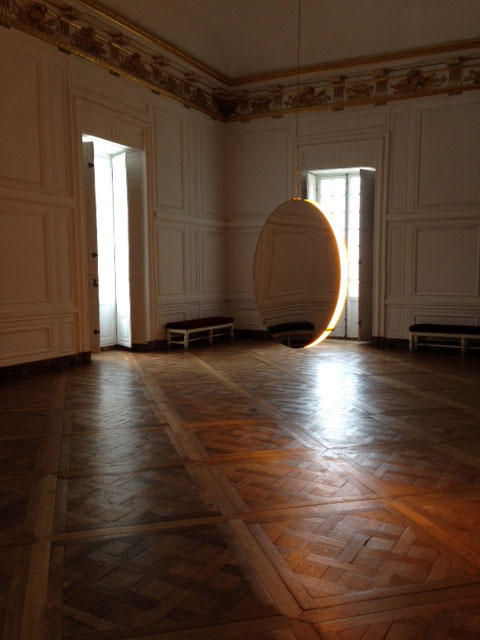 This morning, as the Danish-Icelandic artist Olafur Eliasson launched his new installation at Versailles, he wore one of his Little Sun solar lamps around his neck. Why?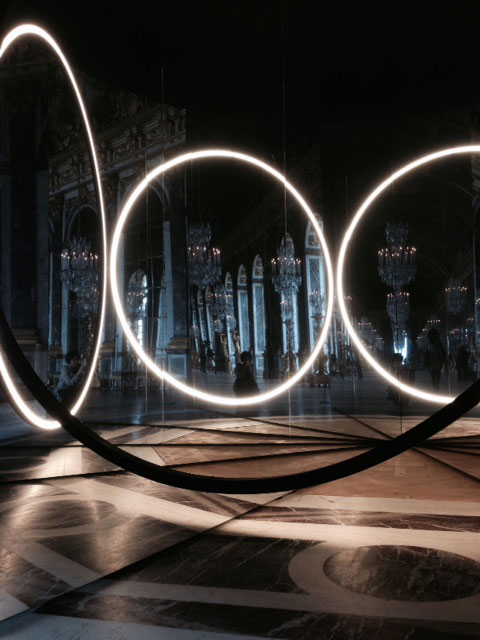 Well, perhaps to demonstrate how, just as his mass-produced light can deliver a portion of the sun's light into the hands of anyone, so his installations at the palace help place the majesty of King Louis' creation within reach of the everyday visitor.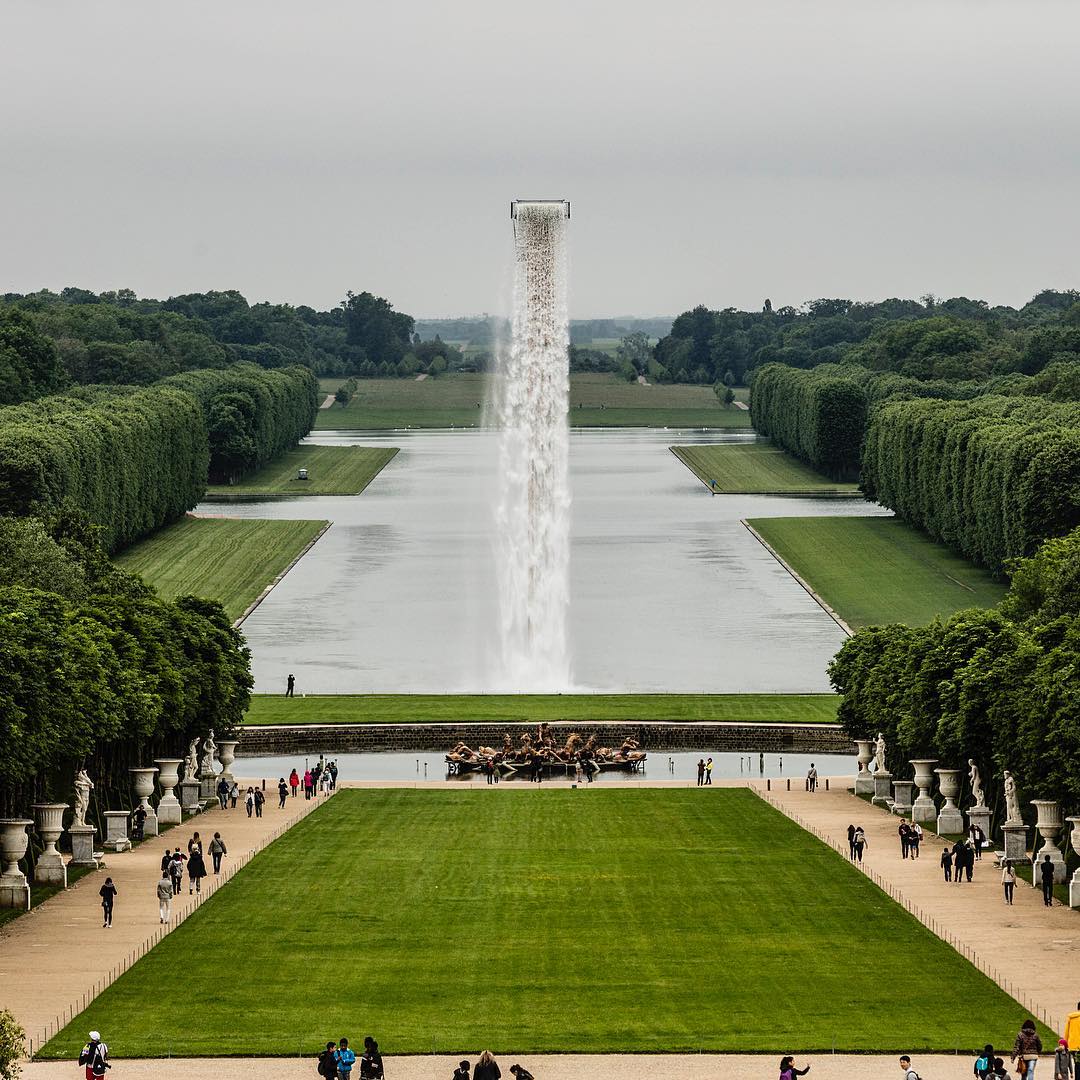 The garden's 40-metre-high waterfall is an attempt to create a majestic aquatic feature that the garden's original landscape architect, André Le Nôtre, considered, but never quite had the opportunity to create.
"This waterfall reinvigorates the engineering ingenuity of the past. It is as constructed as the court was," said Eliasson, who created four temporary waterfalls along New York's East River in 2008, "and I've left the construction open for all to see—a seemingly foreign element that expands the scope of human imagination."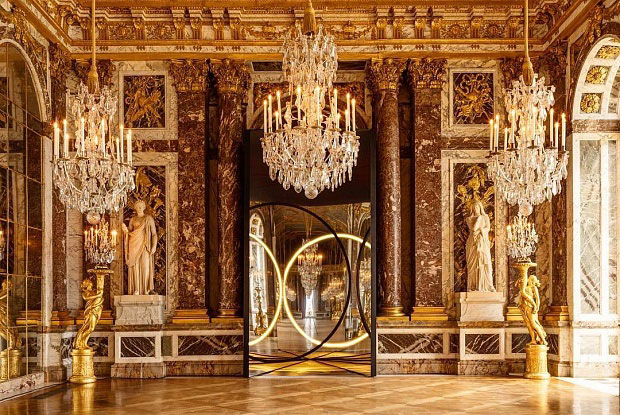 Another, more sedate piece in the garden's Bosquet de la Colonnade brings to mind longer term, geological considerations, by encrusting this piece with glacial rock flour, a dried mineral sediment ground away by a glacier's slow progress, then carried down river.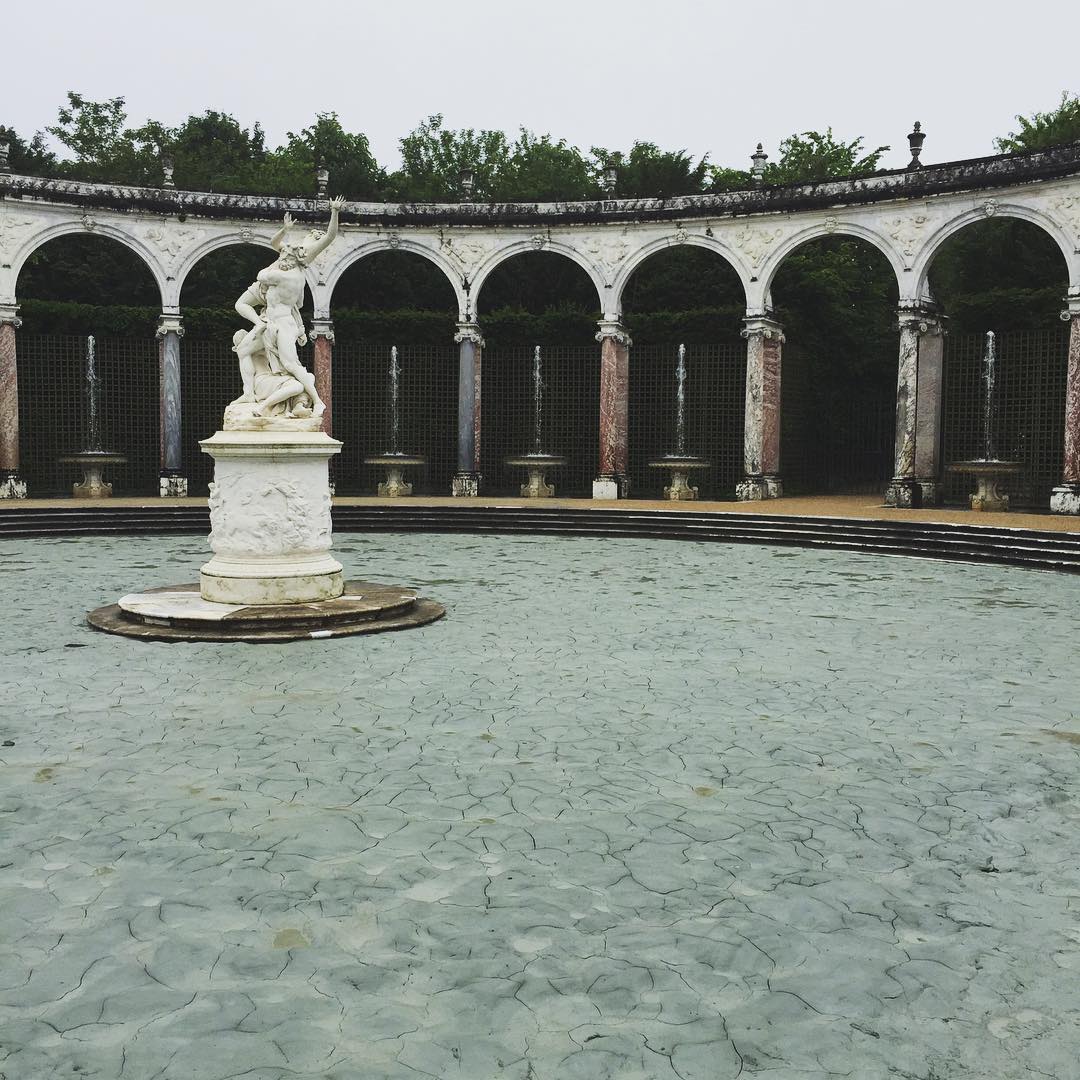 There's also a 'fog assembly' in the neighbouring Bosquet de l'Étoile; an arrangement of pumps and nozzles squirting out a cloud-like mist into this carefully tended grove.
Inside, Eliasson's studio has installed six mirror and light pieces across five rooms in the palace, including Versailles' famous Hall of Mirrors. There's simple, optical pleasure to be had here, as Olafur's set-ups bounce light and reflections around the room. However, there's also a serious intention too. In an accompanying text, the French philosopher Christine Buci-Glucksmann explains how the artist hopes to upset the way Louis used Versailles' illusory aspects to magnify and preserve his incredible power – visually doubling and tripling himself as he stood among the palace's mirrors – and instead allow all comers to consider and enjoy the ephemeral, ever-changing nature of experience, which alters with every glint of sunlight, and every speck of rock worn away by a glacier's progress.
"The Versailles that I have been dreaming up is a place that empowers everyone," said Eliasson. "It asks them to exercise their senses, to embrace the unexpected, to drift through the gardens, and to feel the landscape take shape through their movement."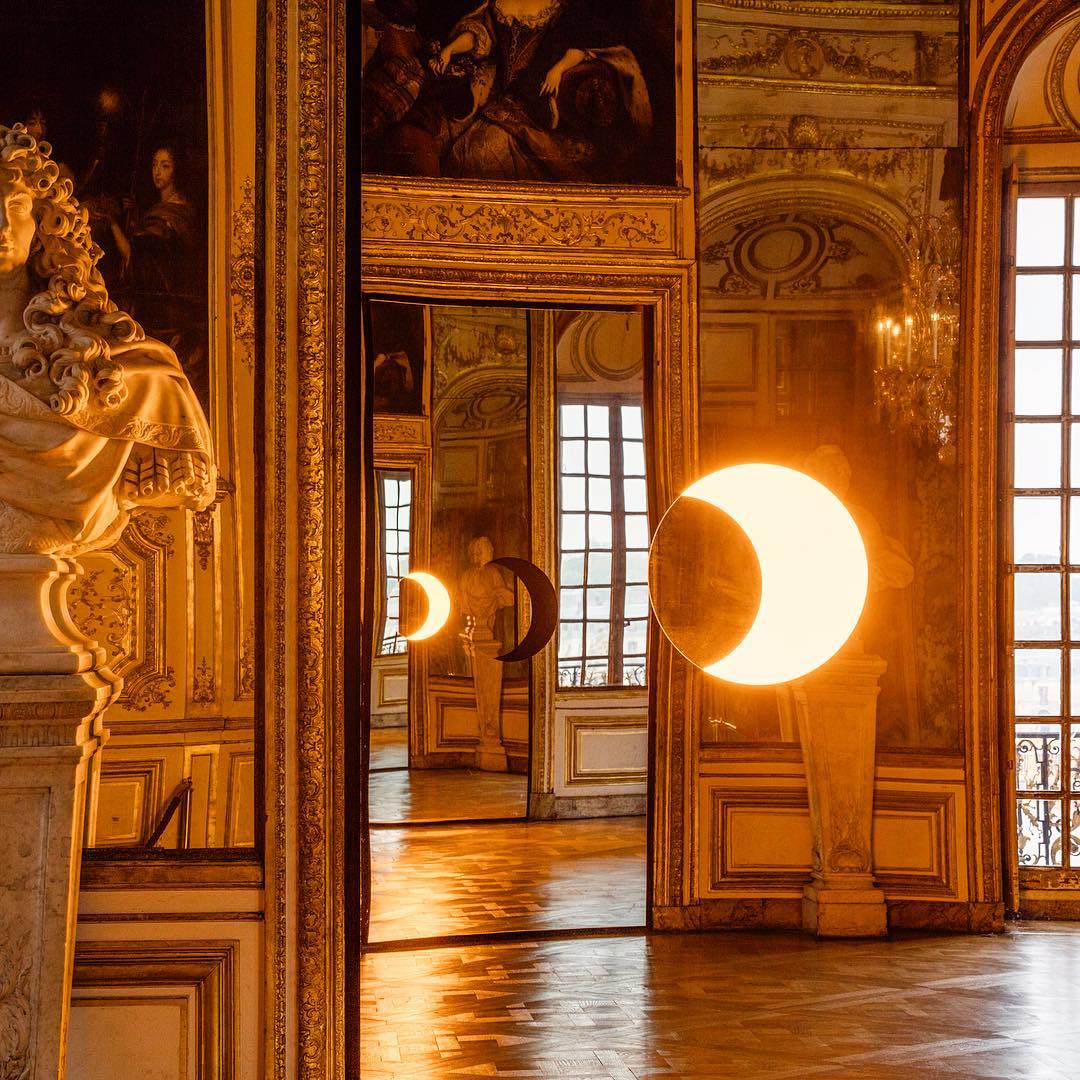 For more on the show, which runs at Versailles until 30 October, go here; for more on this important artist buy our Olafur Eliasson book here; and for more on the food that powers his creativity get Studio Olafur Eliasson: The Kitchen