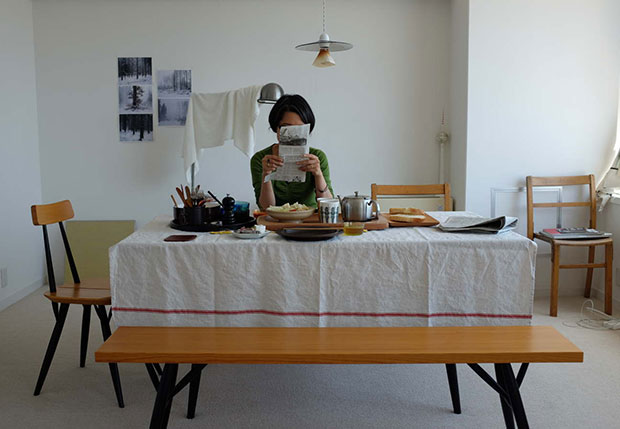 Asako Iwama on the 'small universe' of the body
Artist Asako Iwama cooked at Studio Olafur Eliasson for a decade - this is what she learned along the way
Asako Iwama is an artist and cook, who lives and works in Tokyo and Berlin. Her practice has developed around the idea of the ontology of eating. Referring to the social aspects of eating as a metaphor of our relation to nature, the Japanese-born artist seeks to transform the perception of nourishment, both aesthetically and epistemologically within her practice and work.
From 2005 to 2014 she worked at Studio Olafur Eliasson in Berlin and she contributes to our new book, Studio Olafur Eliasson The Kitchen. She is also founder of the collective group pop-up café. Iwama is talking on a panel at the Pratt Institute in New York on Monday (April 18) about the ways in which food now functions in our environment as it intersects with art, culture, and science. Entry is free but you have to register for tickets here. Ahead of the talk we asked her a few questions about her work at Studio Olafur Eliasson and beyond.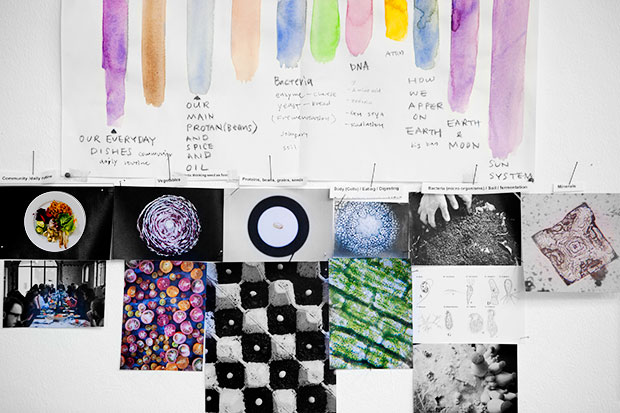 Your practice revolves around the ontology of eating – tell us a bit more We are constantly incorporating the outer world in order to satisfy our desire and hunger, and in this way we are always in motion, there's a constant flow between our body and the world. In a way eating is living, receiving other life to let us live. That's how we exist in this world. And that's why thinking about the ontology of eating means thinking about our position in this world and the way in which what and how we eat keeps creating the self.
How do you transform the perception of nourishment in your practice and work? Within the period of a month, our whole body is entirely transformed, in the sense that all our cells are replaced by new ones. We think we are the same person, but we are never really the same, nothing stays the same. So I like to bring attention to these flows of matter through the body and think of life as "being in a drift of dynamic equilibrium", as Shinichi Fukuoka has said.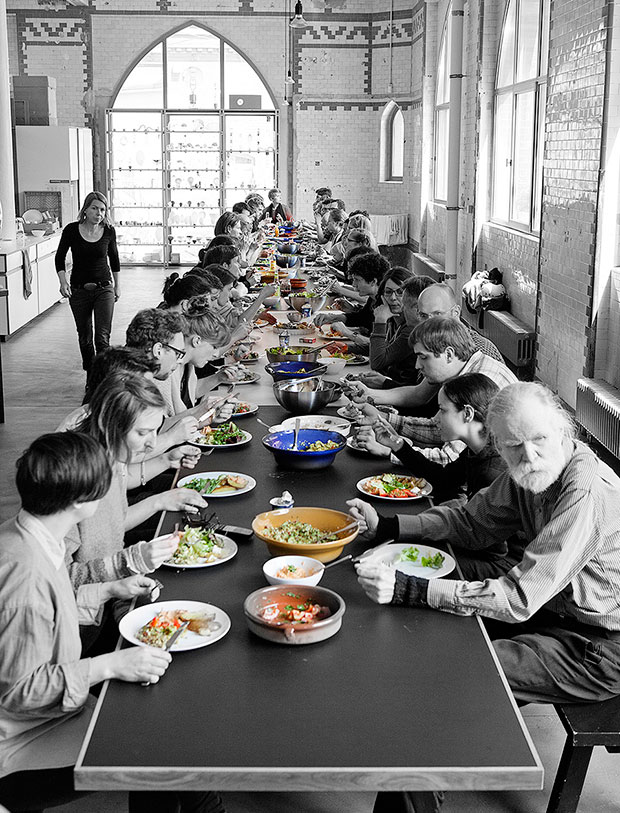 When you create food at Studio Olafur Eliasson how do you want the food to affect the people there who eat it? Cooking on a daily basis is an attempt to respond to the desire of each person in the studio. 80 different desires which need to be tuned into and a dish created. So I sometimes felt like a fortune-teller or mind reader, having to depend on a kind of sixth sense to predict what people want to eat. I tried to cook whole grains as main dish, because it's something I like and it makes my stomach happy.
So by cooking at the studio I tried to change people's awareness towards their stomach. And start relearning what is good for our stomach, outside of some ideas of taste that are often fabricated by the market. If you chew one spoon of something for 40 times, then you have enough time to think about what you are putting in your mouth and along the way something solid becomes liquid, the way it happens when it's processed in the stomach. It's an interesting exercise to try to have this process take place in the mouth and in this way question our ideas of taste, flavor texture, where they come from, how that was prepared, how they grow, meaning of digestion, quality of soil, etc..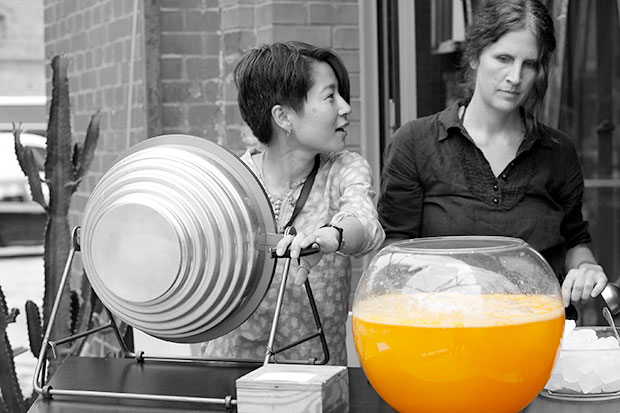 How does the cooking at Studio Olafur Eliasson impact on the work created there? It's hard to find the direct impact on the work created, but I like to think of the kitchen as part of the larger system that is the studio, providing a lot of the energy that is needed throughout the day. Also, the moment of gathering around the table to eat together is an important daily ritual which helps maintain a sense of collectivity.
Tell us a little about Pop Up Café – what exactly is it and what are the contexts and boundaries you have recently explored within it? Pop-up café is a temporary site for dialogue that appears occasionally in different cities, each time questioning a different set of boundaries. I co-founded this group in 1998 and we have since been organizing various discusive events and try to bring awareness to a series of topics that we think are crucial. The other members are Yoshiko Morita, Yayoi Yamashiro and Seiji Ohba.
In Japanese society certain topics are not so easily discussed publicly, and through our projects we try to bring these topics to the table and create a conversation around them. In our most recent event we hosted a discussion on questions of demand, responsibility and plurality, as well as the topic of public and private, based on the writings of Hannah Arendt and Eiji Oguma.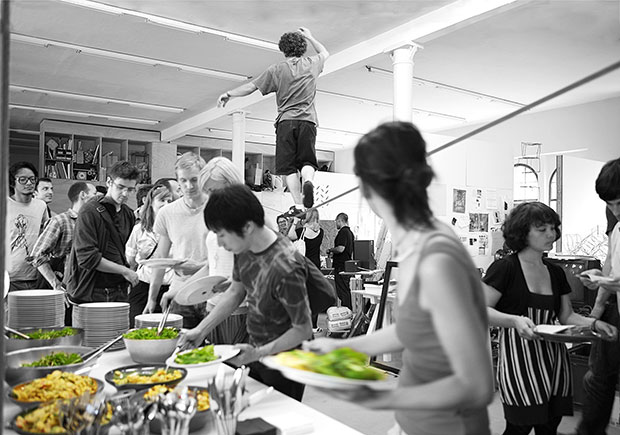 You have started that the body is a small universe, what do you mean by that? I like to think of the body as a small universe because we are actually composed of the same matter, molecules, since the sun appear in this universe. At the same all our internal organs compose a complex system and find themselves in constant movement.
And you said the act of cooking is questioning – what does it question? The process of cooking connects our appetite to a series of questions, like what we eat, where do the ingredients come from, how are they put together, and then how do we eat, alone or together, at the table or in front of the computer? On a daily basis cooking offers some possible responses to these questions, which all end up going back to the main question of how do we want to live. That's also in a way what I meant before by 'the ontology of eating'. Find out more about and buy a copy of Studio Olafur Eliasson The Kitchen here. And see Iwama talk on a panel at the Pratt Institute in New York on Monday (April 18). And be sure to visit OlafurEliasson.net and follow them on Soe_kitchen.