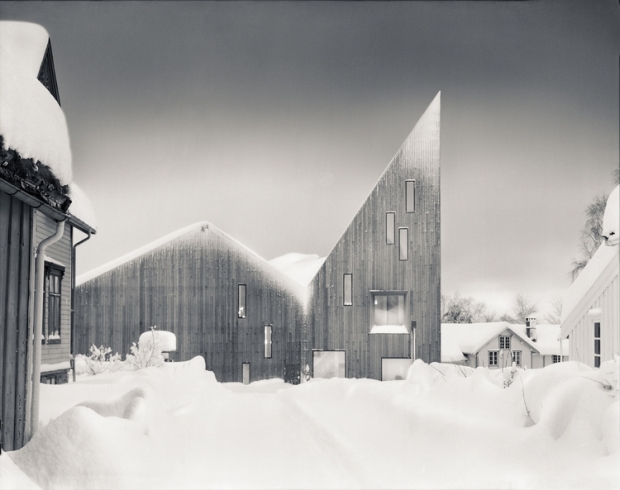 Modern new look for folk museum
This timber-clad extension to the Romsdal Museum is designed to complement some far older local buildings
An Oslo architecture firm has created a stylishly jagged addition to one of Norway's biggest folk museums.The new, pointed roofline for the Romsdal Museum is intended to evoke a shard of crystal or the nearby mountain range. However, from one angle at least its shape also has something chapel-like about it.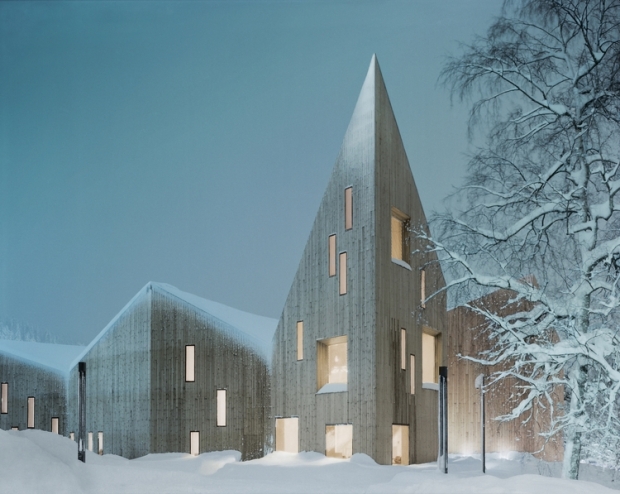 Reiulf Ramstad Architects clad the concrete building in local timber, leaving a random series of vertical windows around occasional large square apertures. The extension will allow the museum in the 26,000-strong town of Molde to permanently display artefacts that, until now, are only seen occasionally.
As well as the extra display areas, RRA have included shop and café spaces in their design. The extension opens 104 years after the museum was established, and it already had much to interest visitors, even before the Oslo practice's work was completed – nine years after the winning the design competition.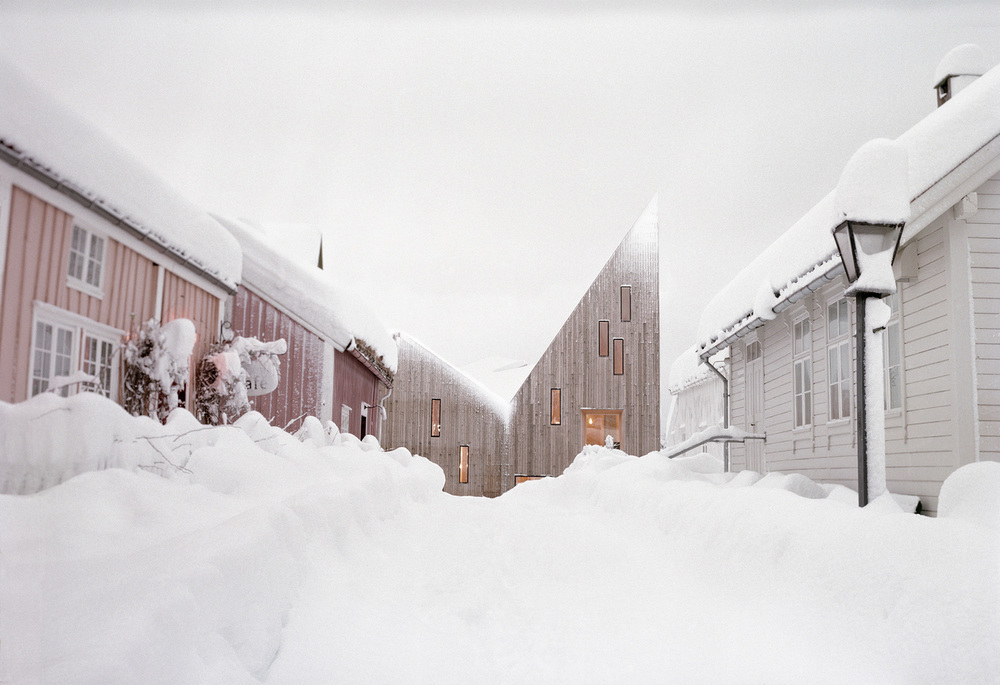 The musuem's campus features entire regional buildings and their interiors. There is a whole street of pre-war townhouses, all situated in a park with a duck pond.
"The Romsdal Museum complex has become an architectonic attraction and a treasured landmark which embodies a whole region's history and identity," say the architects, who also have a studio in Innsbruck, Austria. Founded by Reiulf Ramstad, the practice's other recent schemes include Fur Diatoms, three sculptural objects of Corten steel positioned in the Danish wilderness of Fur Knudeklint.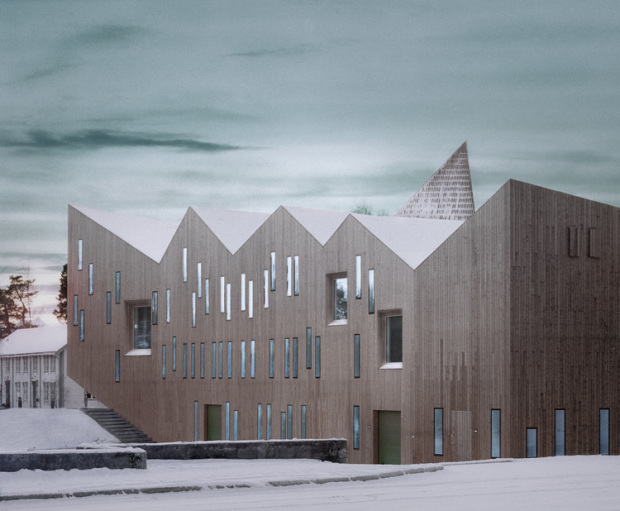 Thankfully, this new one is a little easier to get to. Come for the old buildings, and enjoy this new one too. For further insight into stunning examples of architecture, albeit on a smaller scale, take a look at Nanotecture, a book dedicated to tiny built things.