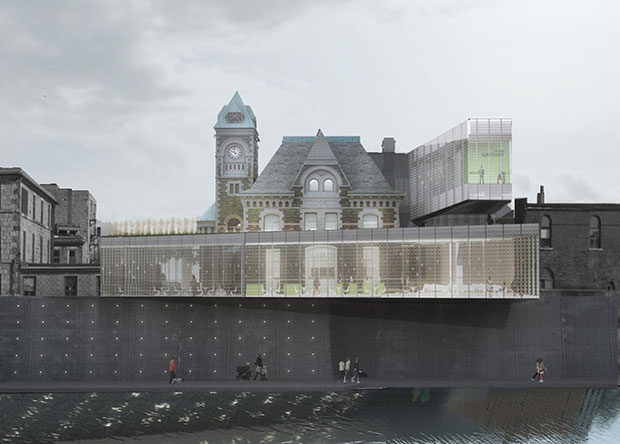 Lost art of letter writing makes post office go digital
Toronto Architects RDH are bringing 21st century technology into a 19th century public building
Digital technology means far fewer of us bother with letter writing these days, yet that's no reason to abandon the architecture of the postal age.
Work is underway to create a digital library within a historical landmark in Cambridge, Ontario. The best features of Cambridge's 1885 Old Post Office are being preserved, partly through the addition of glass rooms, walls and partitions. While protecting these parts, the architecture firm RDH is making space for some new community venues: a basement adapted for teenagers; an outdoor terrace and restaurant on the main floor; a second outdoor terrace and family discovery centre on the floor above; and digital learning labs above with access to 3D printers.

"Combining glass structures with the heritage building will allow the historic elements to remain on display while still providing a space suited to modern use," say the architects, whose firm is only a little younger than the post office.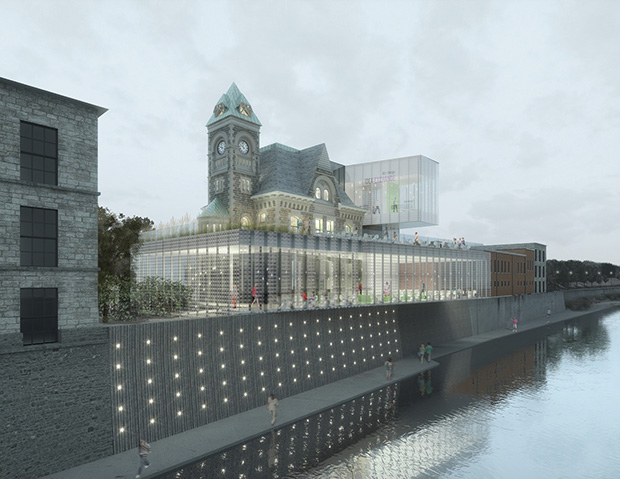 RDH, or Rounthwaite, Dick and Hadley Architects was founded in 1919 in Toronto, and has designed and reimagined structures there such as the Digital Building (formerly the Shell building), the Royal Bank's regional headquarters, and the former Bank of Canada building.
Their Old Post Office Ideas Exchange scheme is the result of local efforts to save the structurally unsound building, designed by Dominion Architect Thomas Fuller. Born in the UK, Fuller was Chief Dominion Architect for the Government of Canada in the 1880s, and had a hand in the design and construction of every major federal building, including the Cambridge post office, which stands on Main Street, overlooking the Grand River.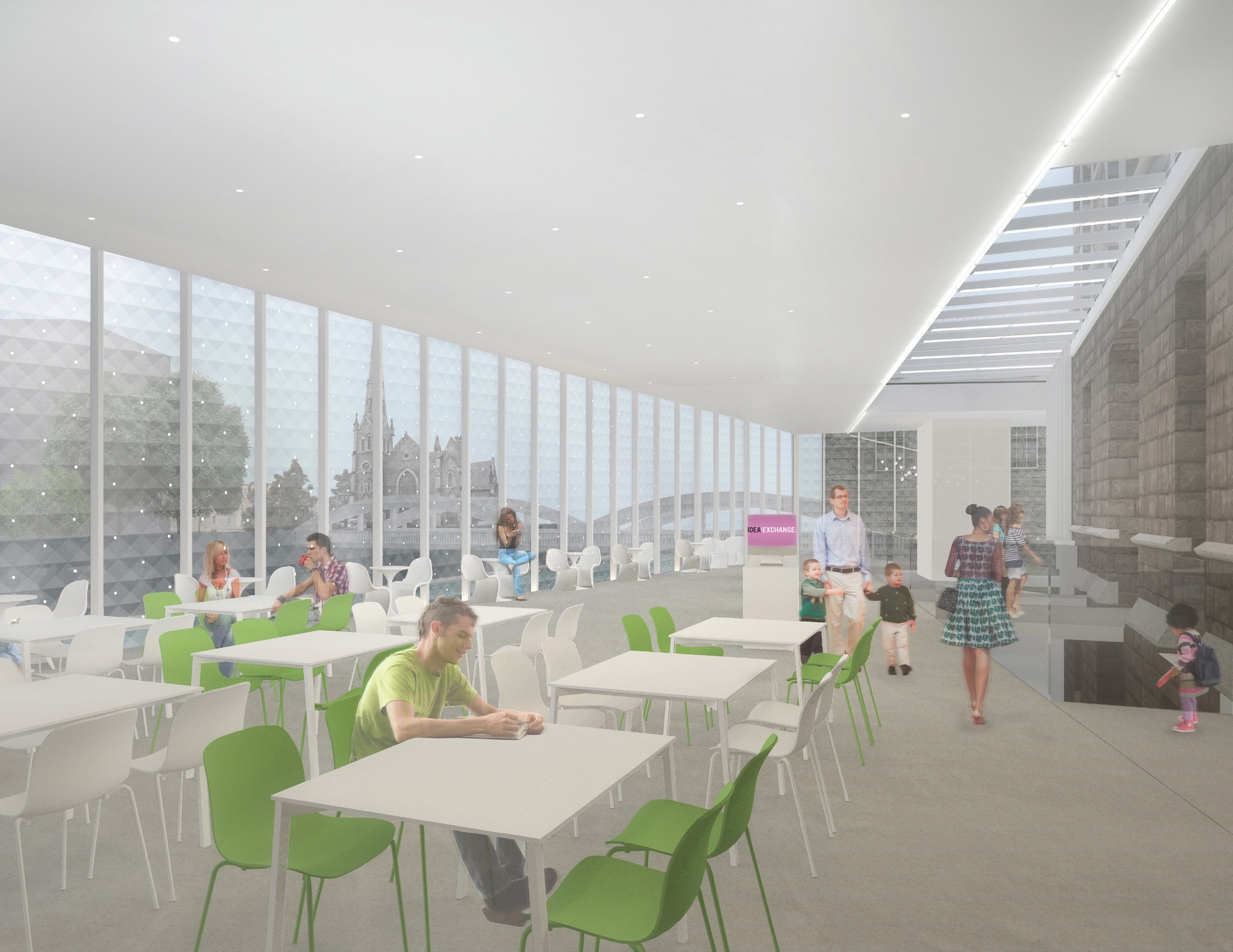 The building's 21st century transformation chimes with Cambridge's wider intentions. With a population of 130,000, it is one of Canada's fastest growing cities, and is part of the country's Technology Triangle. With this wide-ranging restoration project, it looks like the city has found a way to update one of its older buildings without losing any of its grandeur.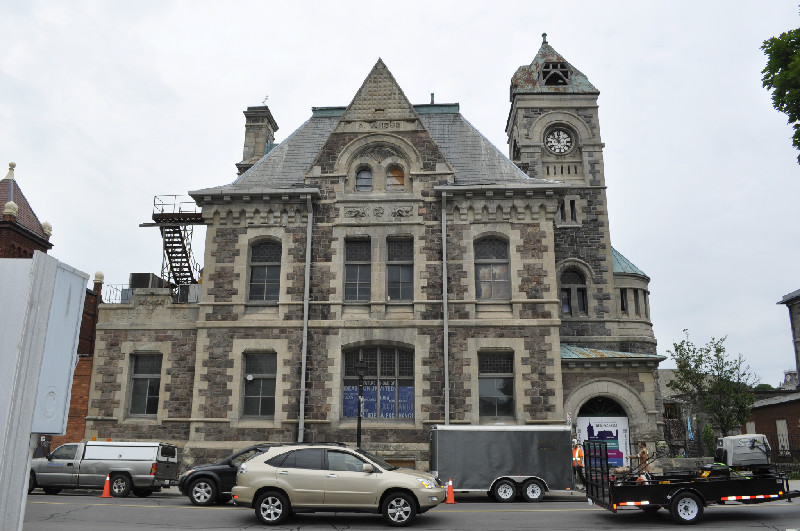 For more inventive architecture on a slighty smaller scale, take a look at Nanotecture, our book about tiny built things and for more imposing buildings that dominate their space check out This Brutal World.