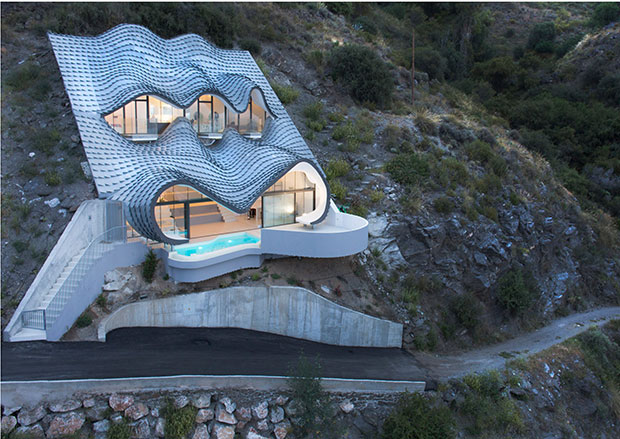 Gaudí-inspired house perches precariously
Some people might resist pitching their home on a 42 degree angle - but not this young Spanish couple
Spain's southern coastline is best-known for its myriad unfinished, under-occupied, architecturally-uninspiring resort developments. These schemes pepper hillsides and bits of scrubland as far as the eye can see.
However, GilBartolomé Architects have built a house for a young couple on a slope that is so steep it put everyone else off. The House on the Cliff is on a 42-degree incline.
To get around the plot's difficulties and to make the most of its assets, Pablo Gil and Jaime Bartolomé buried much of the living space in the hillside. Then the Madrileños hugged the steep terrain with a wavy roof, which they refer to as a "Gaudiesque contemporary cave".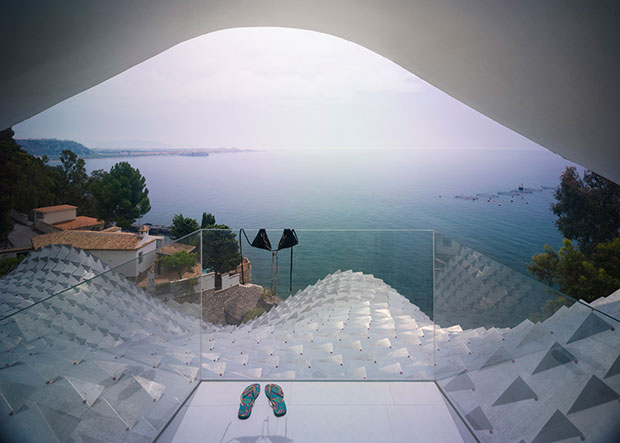 Their design was borne out of a disappointment at the current building boom affecting Spain's coastal areas. "The industry of construction and the large developers who have been producing buildings of poor quality and little added value over the last two decades in Spain have created a culture of low demand and denial, installing in society the idea that bad architecture that surrounds us is a necessary consequence of our era."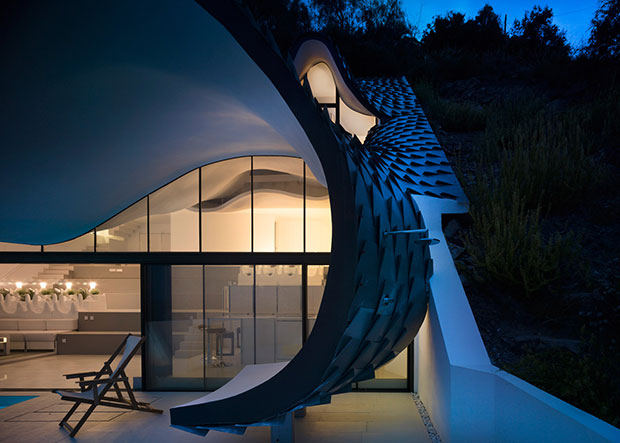 The Gaudí effect of their building is enhanced by the zinc shingles that cover the reinforced concrete roof, echoing the roof of Barcelona's famous Sagrada Familia.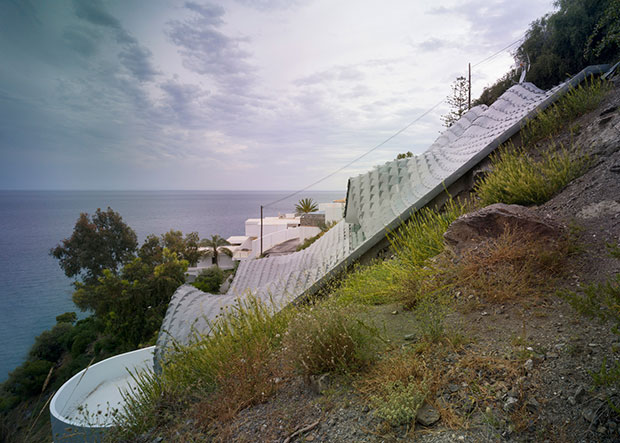 The form of the house and the metallic roof produces a calculated aesthetic ambiguity between the natural and the artificial," the architects say.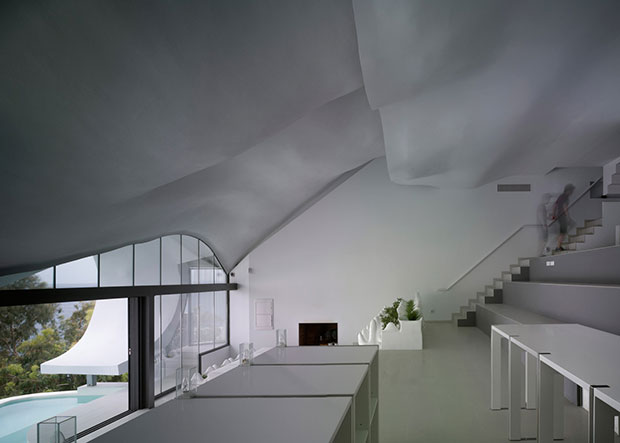 Inside the structure, the lower floor is split-level and big enough to accommodate 70 people – though where they might all park is unclear. This living space opens out on to the narrow swimming pool. The bedrooms are on the upper level. The architects were also responsible for the fibreglass and resin furniture.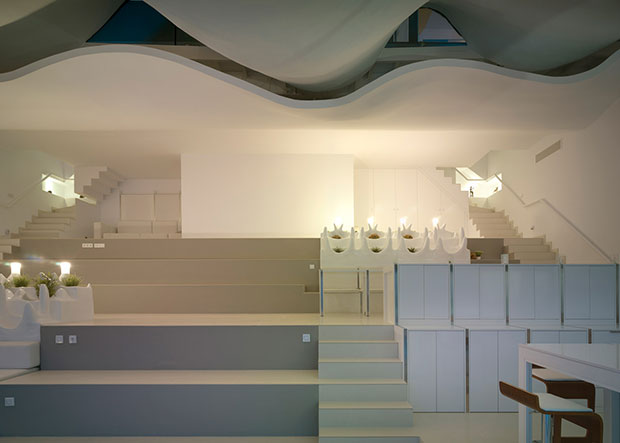 Before teaming up together in Madrid, Gil and Bartolomé did stints in London at the then Richard Rogers Partnership and Zaha Hadid Architects respectively. More buildings of a smaller but no less innovative stature can be found in our our new book Nanotecture. And for something a little less easy on the eye but nourishing to the mind check out our new book on brutal architecture, This Brutal World.