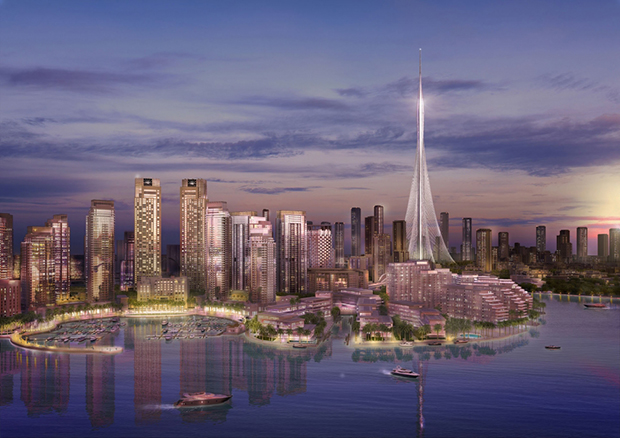 Could this Dubai tower become the world's tallest?
The Spanish architect Santiago Calatrava hopes his structure will top the Burj Khalifa once it is completed
Is it time to update the record books? Spanish architect Santiago Calatrava certainly hopes so. His firm won the competition to build an observation tower in Dubai. Now Calatrava has revealed that his tower may well top the neighbouring Burj Khalifa.
Although the tower's developers, Emaar Properties, has not confirmed the exact height, it has breached the skyscraper records in the past. Emaar was behind the 2010 record-breaking Burj, currently the world's tallest structure, which stands at 828m.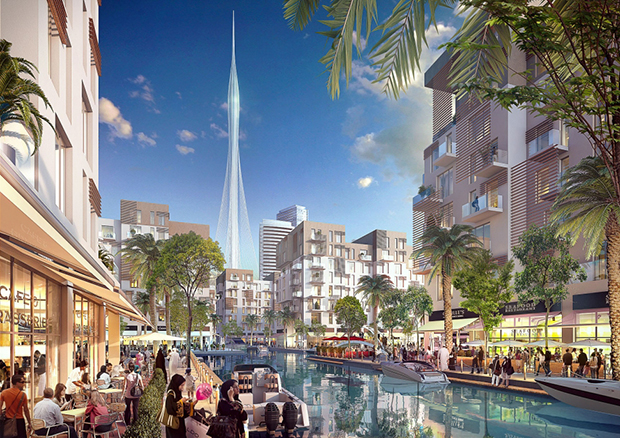 Calatrava, whose World Trade Centre transportation hub in New York recently opened to mixed reviews, has drawn on his trademark symbolism and biophilic design for the Dubai Creek scheme.
The firm says the structure is influenced by the natural forms of the lily and evokes the shape of a minaret, a distinctive architectural feature in Islamic culture.
"The slender stem serves as the spine of the structure and the cables linking the building to the ground are reminiscent of the delicate ribbing of the lily's leaves," says Calatrava.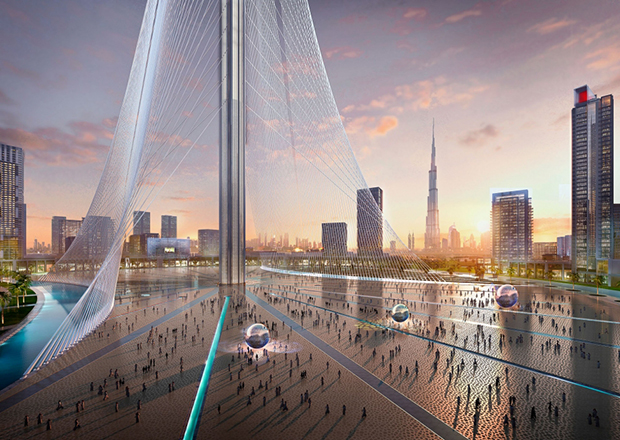 In that respect it calls to mind Kengo Kuma's recently completed low-rise showroom for the Japanese textile company Komatsu Seiren, which is anchored to the ground with carbon fibres to protect against earthquakes.
While the building may look too slender to house much, Calatrava has actually managed to pack quite a lot in. Inside will be a boutique hotel and a number of restaurants, as well as a series of fully glazed, rotating balconies and viewing platforms. The bulge at the top will house the Pinnacle Room, which will be filled with green landscaping, in reference to the fabled Hanging Gardens of Babylon.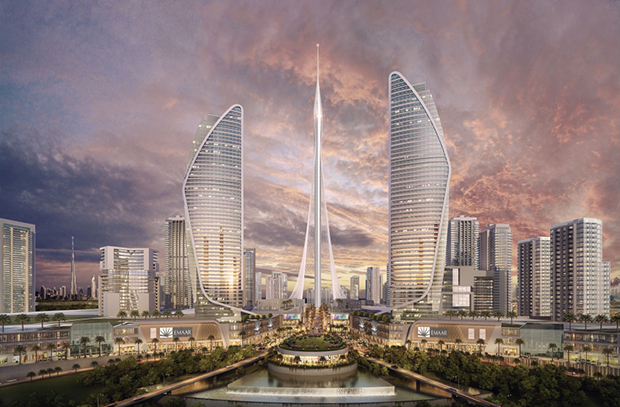 This may one day be the loftiest buildings in Dubai, but it could well be surpassed by another in Saudi Arabia. A skyscraper of more than a kilometer is planned for Jeddah. It remains to be seen which will surpass the Burj Khalifa first.
For more on contemporary building from around the world get The Phaidon Atlas of 21st Century World Archiecture, now available in a travel edition. Meanwhile, for more on architectural creations on a much smaller scale, consider Nanotecture, our book dedicated to tiny built things.