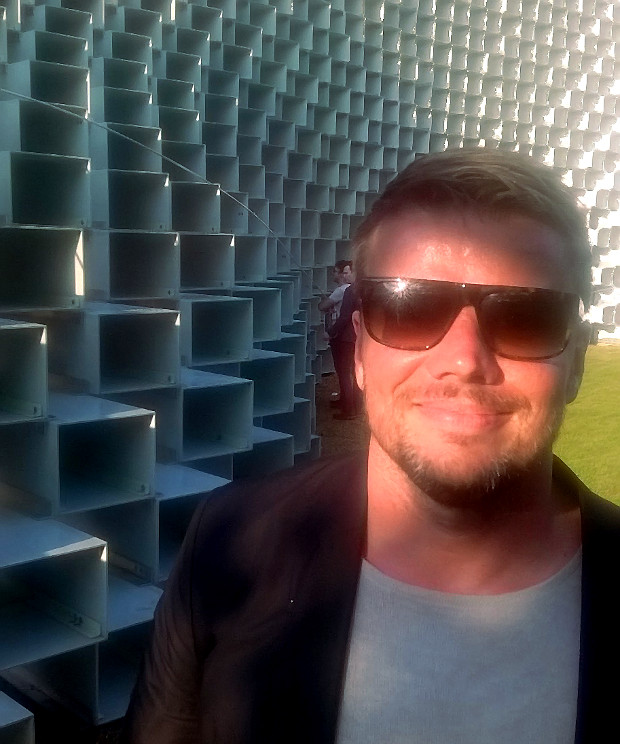 Bjarke Ingels talks about his Serpentine pavilion
The Danish architect told us about the cathedral-like qualities of his new creation at last night's launch in London
The Serpentine Pavilion in London's Hyde Park is a wonderfully natural place to enjoy contemporary architecture. However, as Bjarke Ingels told Phaidon.com at last night's opening, this meeting of the organic and the built environments could have been an even more intimate one.
The 41-year-old Danish architect explained that there had initially been plans to connect this year's pavilion to the surrounding trees as a kind of contemporary tree house, though he "decided against this in the end."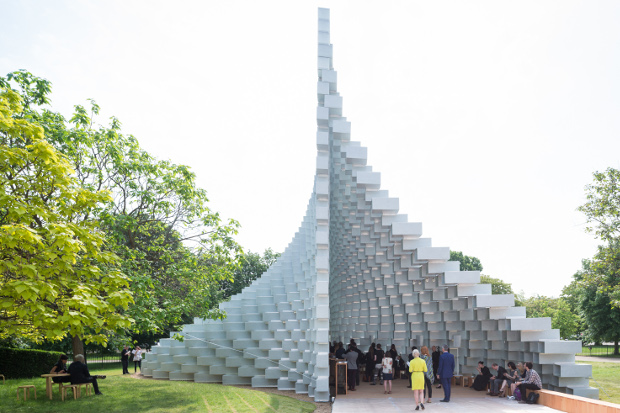 Instead Ingels created a 14 metre-tall "unzipped wall" formed by an undulating arrangement of 1,800 or so extruded fibreglass boxes. When viewed from its entrance beside West Carriage Drive it's opaque, but when seen side on it's more or less a completely transparent, orthogonal grid.
The fibreglass units – which Ingels likened to bricks - appear completely uniform, yet the architect pointed out that they actually vary in thickness, with the sturdiest ones fitted into the lower reaches, while the thinner ones were reserved for the upper levels, "for weight bearing purposes."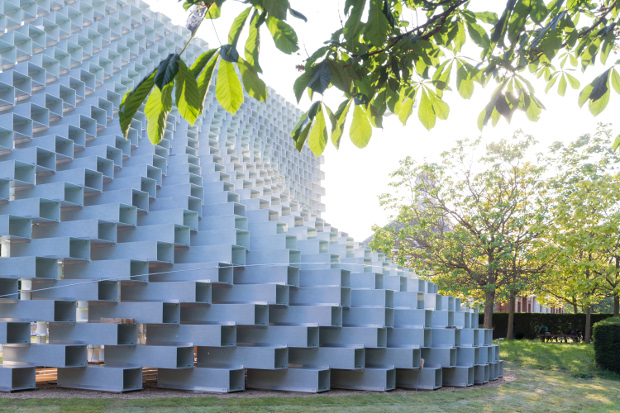 He also pointed out the almost unnoticeable clear, glazed panes fitted inside the pavilion's lower cubes again play into its structural integrity.
So, has everything gone according to plan? Eyeing it professionally, the architect said that it was, in places, perhaps one or two millimetres out, but added that "you really can't worry about that!"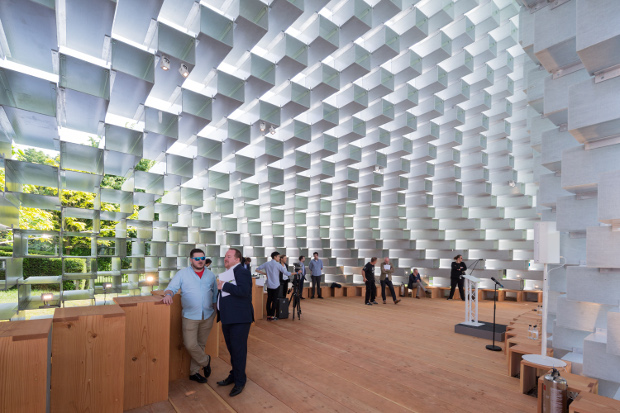 And he also told us about some of the unexpected pleasures he'd come across and enjoyed while walking inside what he called this "cave-like, cathedral-like, canyon-like" central space. "I love the millions of shades of green in there," he said, referring to the sublime light pigments the semi-transparent pavilion lets in. So while it might not quite be up there in the trees, Ingels has nevertheless created a wonderfully organic form out of the simplest of building blocks. Make sure you go and see it if you're in London.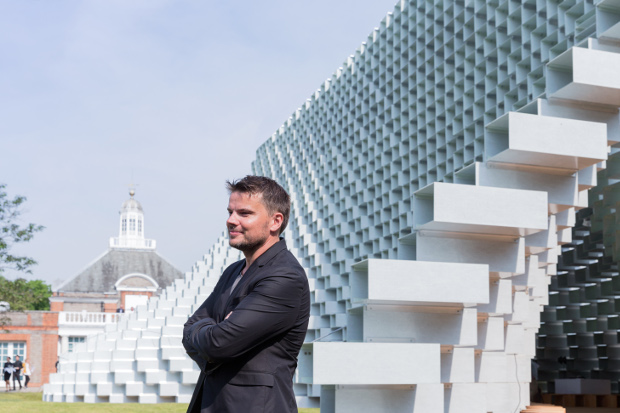 To find out more about this year's Pavilion, which is on view beside the Serpentine Gallery until 9 October, go here. For more on brilliant architecture on a smaller scale, get our new book Nanotecture; and for more on wide variety of brick-build buildings, get Brick.