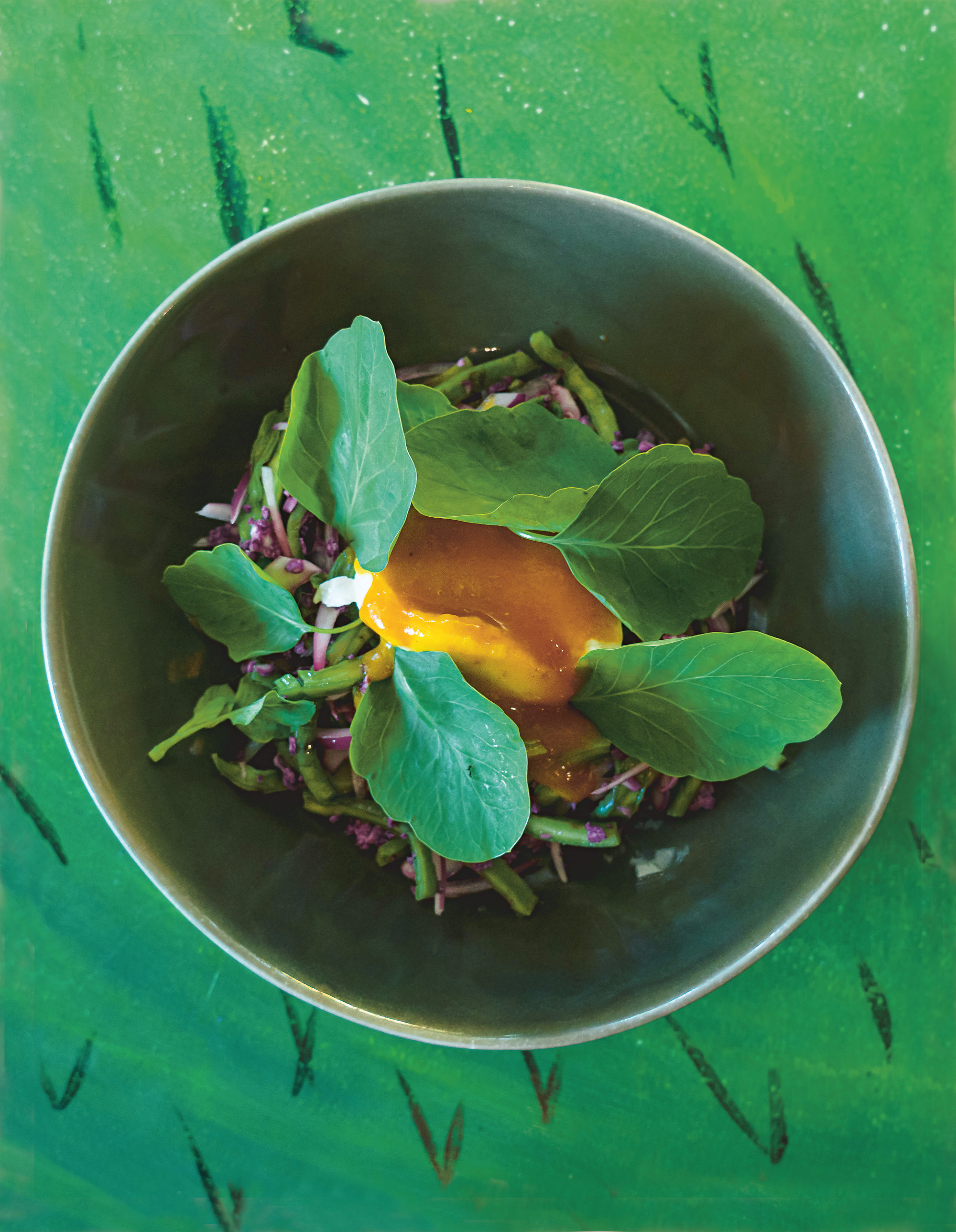 A 'Midwest Mexican' dish for Cinco de Mayo
Our book Today's Special features one promising chef bringing together the tastes of Mexico and the USA
Get Today's Special, and you'll soon discover how, in order to keep traditions alive, you have to move them forward a little bit. The book features 100 of the most promising chefs at work in today's kitchens. Plenty of them cook salads, soups and stews that reflect their heritage and country of origin. Yet many of them move those dishes forward a little bit.
On Cinco de Mayo (a Mexican celebration more widely celebrated in the US) we thought we'd bring you a dish from the Illinois chef Diana Dávila, best known for combining her Mexican heritage with her Great Lakes location to create a style of cookery known as Midwest Mexican.
Her recipe for ensalada de nopales (cactus paddles) with burrata and chiltomates combines many Mexican ingredients and techniques, but lightens the dish a little, to suit contemporary paletes. Here's how you make it.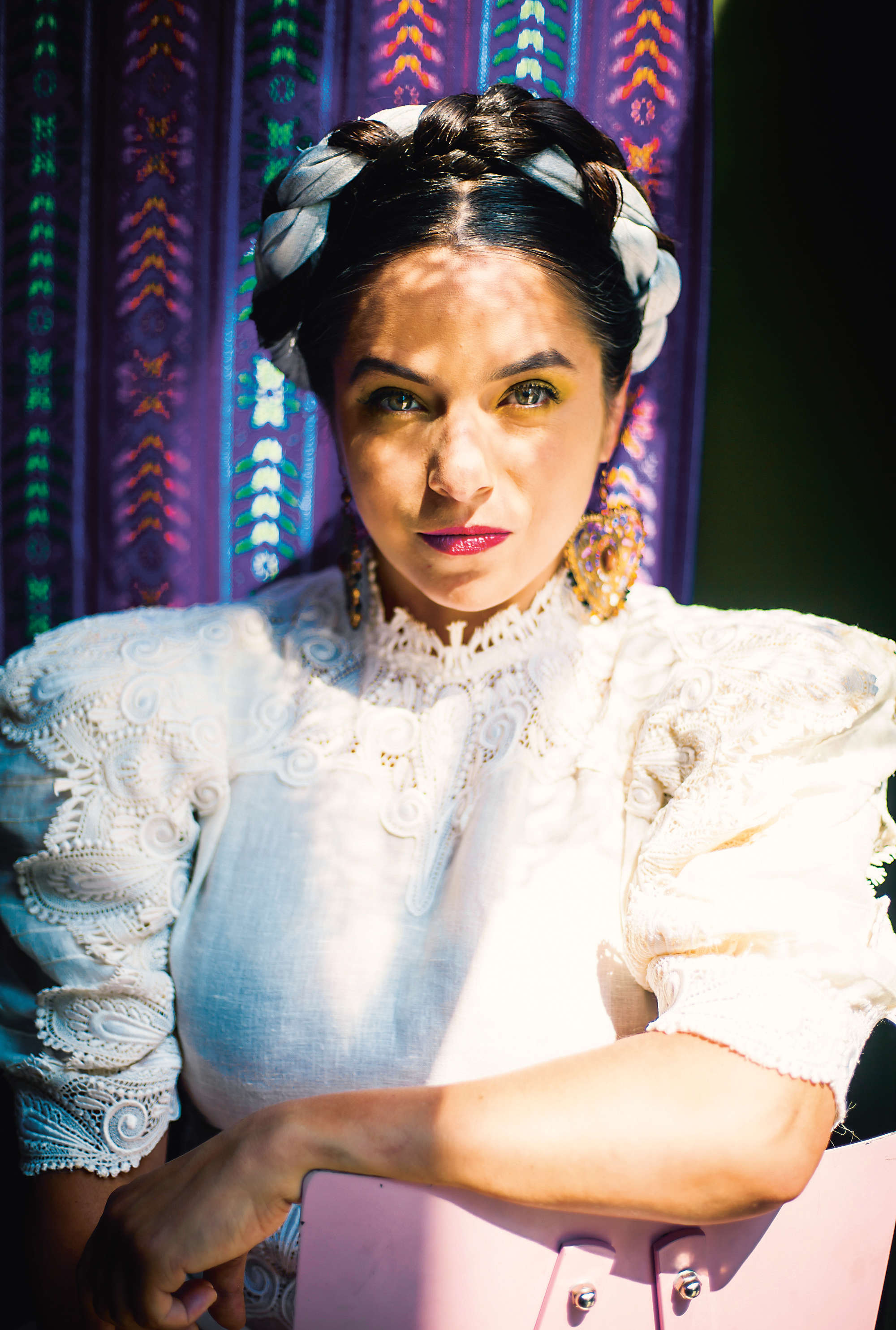 You'll need two red onions, thinly sliced; two pounds (910 g) Salted Nopales (recipe follows); 1⁄4 cup (60 ml) of lime vinaigrette (recipe follows too); salt and freshly ground black pepper; four ounces (115 g) of burrata; a cup (240 ml) of Tomato Aderezo (recipe follows also); half a head cauliflower, shaved; and a bunch of cilantro (fresh coriander).
To make the salted nopales, take 15 pounds (6.8 kg) of nopales, cleaned and julienned and 10 ounces (283 g) sea salt. Place the nopales in a large plastic tub and add the salt. Start working salt into the nopales to extract water content. Rinse with cold water and pat dry.
To make the tomato aderezo, you'll need 24 tomatoes, diced and salted for 30 minutes, eight serrano chilies, charred; 10 ounces of (283 g) lime juice, and 10 ounces (283 g) roasted garlic oil. In a pot, bring the tomatoes to a boil, then reduce the heat and simmer for 20–30 minutes. Add the serranos. Transfer to a blender and puree super fine. Blend in the lime juice, then the roasted garlic oil.
To make the lime vinaigrette, first place four cups (975 g) of lime juice and eight ounces (225 g) sugar in a saucepan, and bring to a boil. Reduce to a simmer and cook until reduced by one quarter. Place this in a stainless steel bowl, whisk in one cup (240 ml) of sunflower oil; one cup (240 ml) of vegetable oil, and one cup (240 ml) extra-virgin olive oil. Finally add a ¼ (60ml) of lime juice, and check for salt.
Once you've got all that together, take a large bowl, and toss the red onions and nopales with the lime vinaigrette. Lightly season with salt and black pepper. To plate, place in a low bowl with burrata in the center. Top the burrata with the tomato aderezo. Top again with shaved cauliflower and garnish with cilantro (coriander).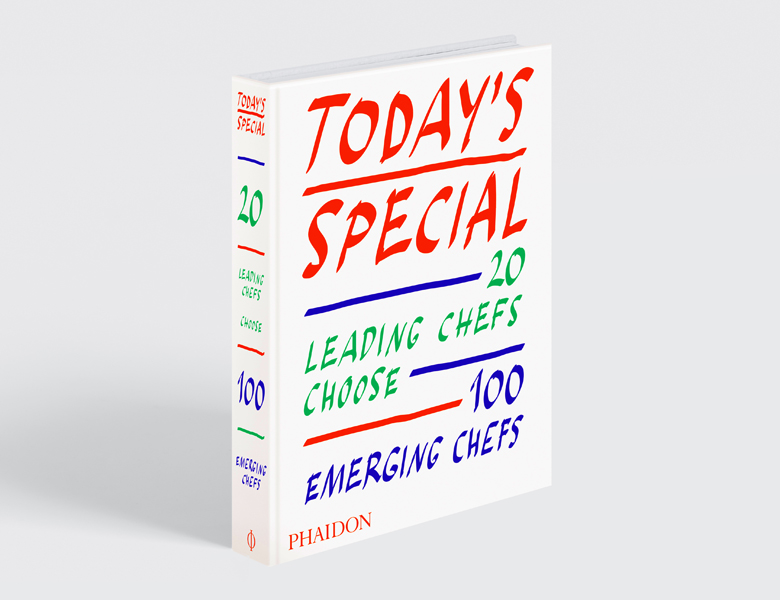 For a fuller recipe, as well as other dishes from Dávila and many other promising talents, order a copy of Today's Special here.