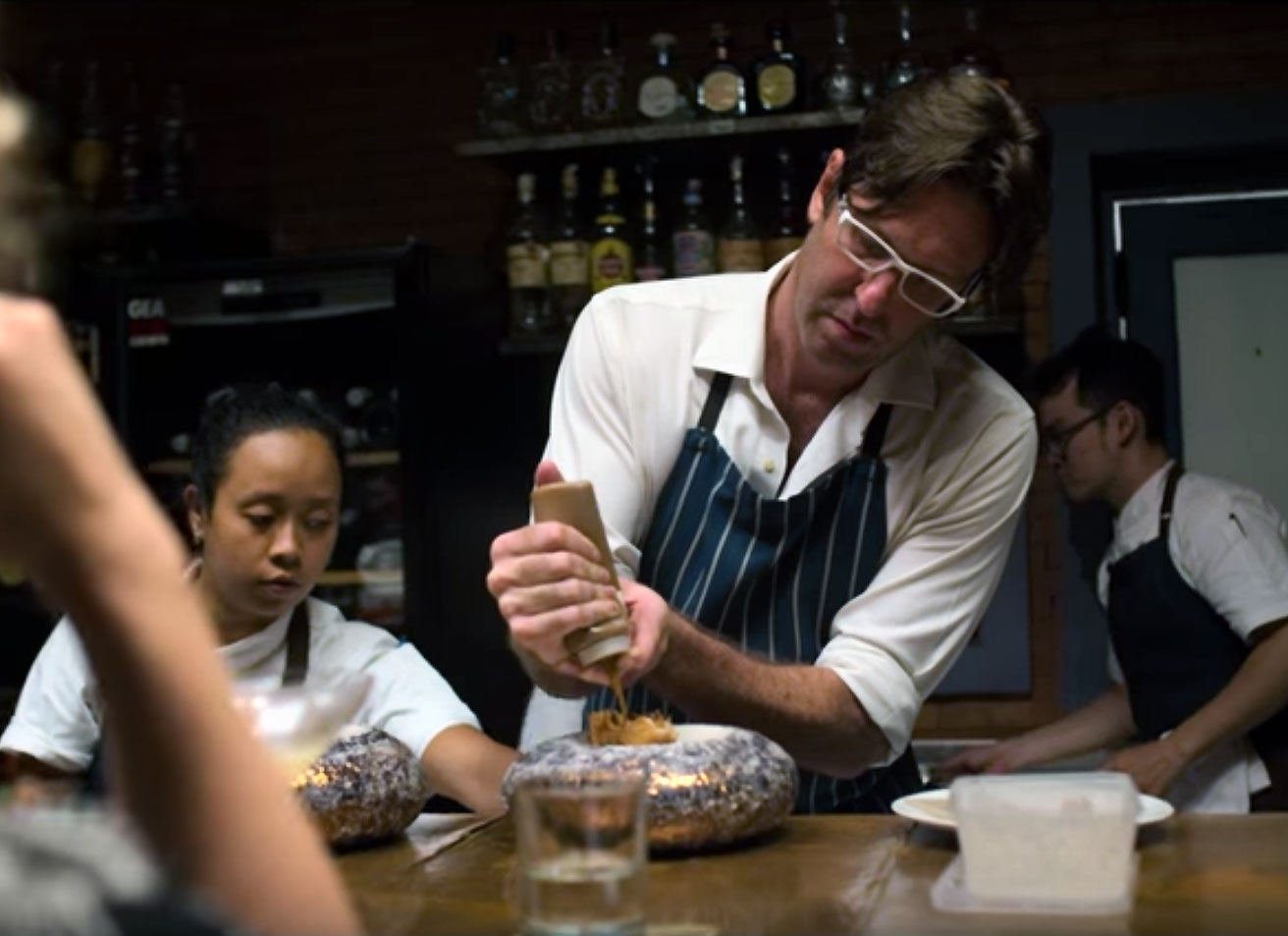 Will Goldfarb stars in the new series of Chef's Table
The Netflix series focuses on desserts, profiling the world's best pastry chefs, including the latest Phaidon author
"When I was in Paris for pastry school they were pretty clear this was a bad career choice," says Will Goldfarb, (presumably referring to his parents) in the trailer for the new series of Chef's Table.
A few decades later, that choice has proven to be a remarkably good one. Today he is patron chef of the acclaimed Bali restaurant, Room 4 Dessert; he has been named as one of the best pastry chefs in the world; he was shortlisted for the James Beard Awards' Best Pastry Chef in America when he lived there in the noughties; and is the author of the excellent forthcoming Phaidon cookbook, Room for Dessert, due out later this spring.
Now, he's also heading up Netflix's new season of Chef's Table, the streaming service's flagship culinary show. This, the show's fourth season, focuses on the world's best pastry chefs, profiling Goldfarb alongside Jordi Roca of Celar de Can Roca in Catalonia, Spain; Christina Tosi of Momofuku Milk Bar in New York; and the master gelati maker, Corrado Assenza, of Caffe Italia in Sicily.
Sweet company, Will. You can watch the trailer here, check out the show when it comes to Netflix on April 13; and order a copy of Will's book Room for Dessert here.