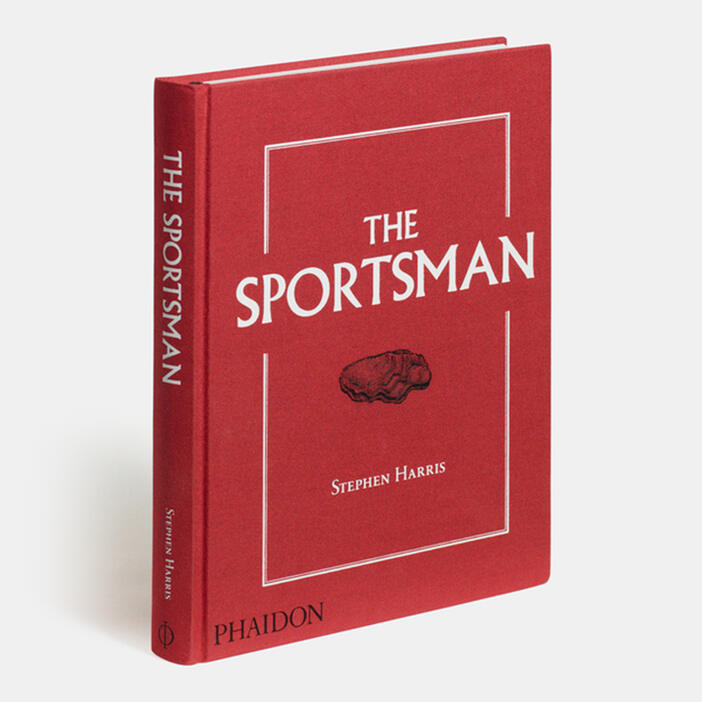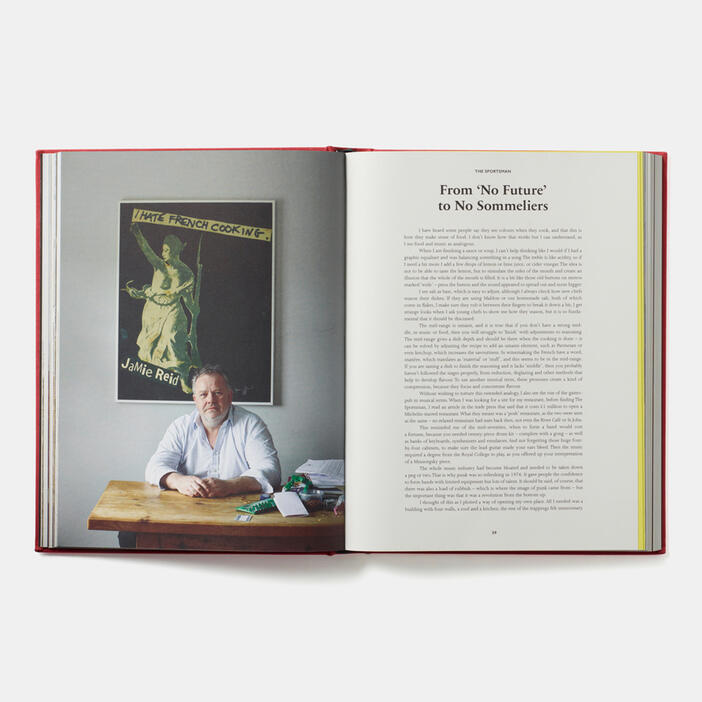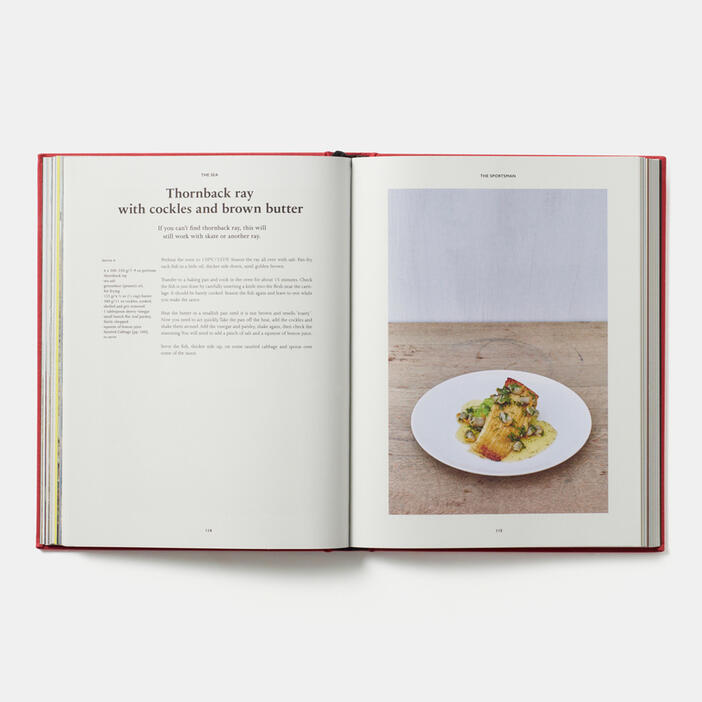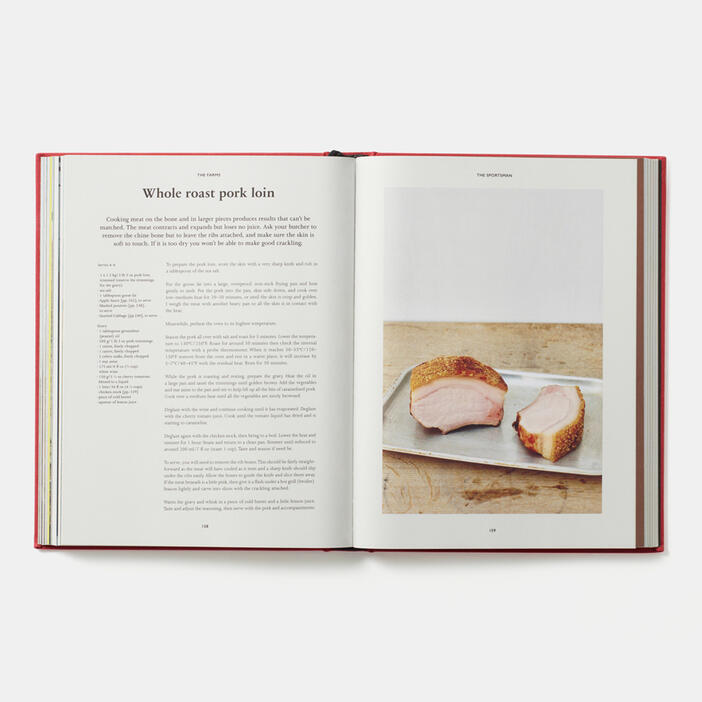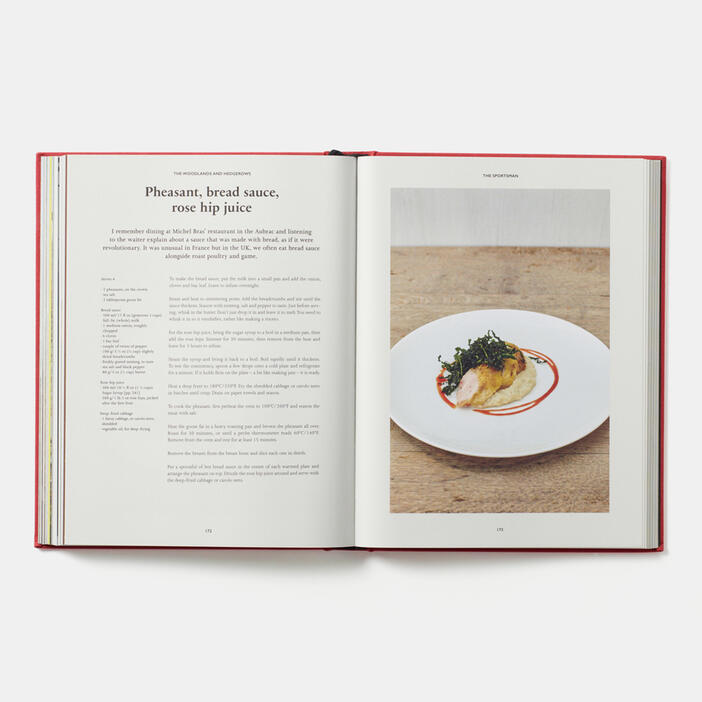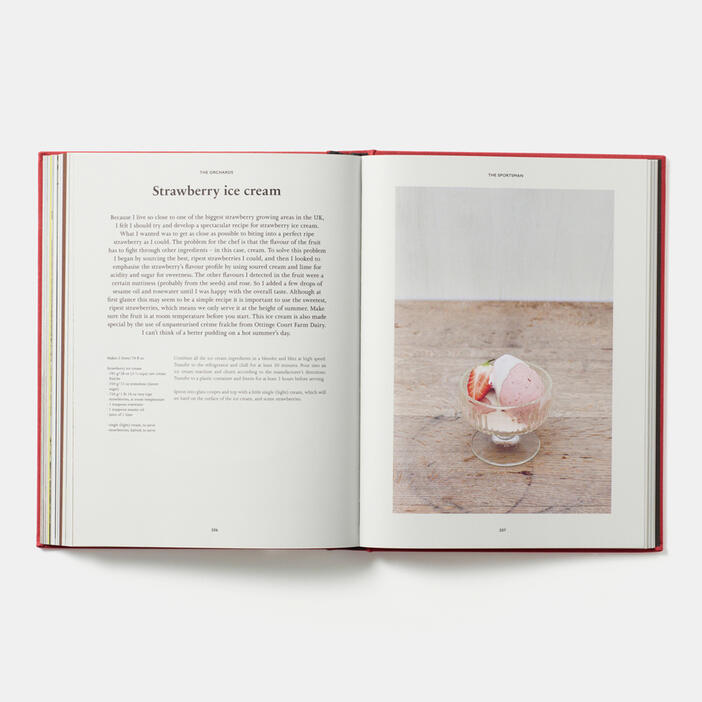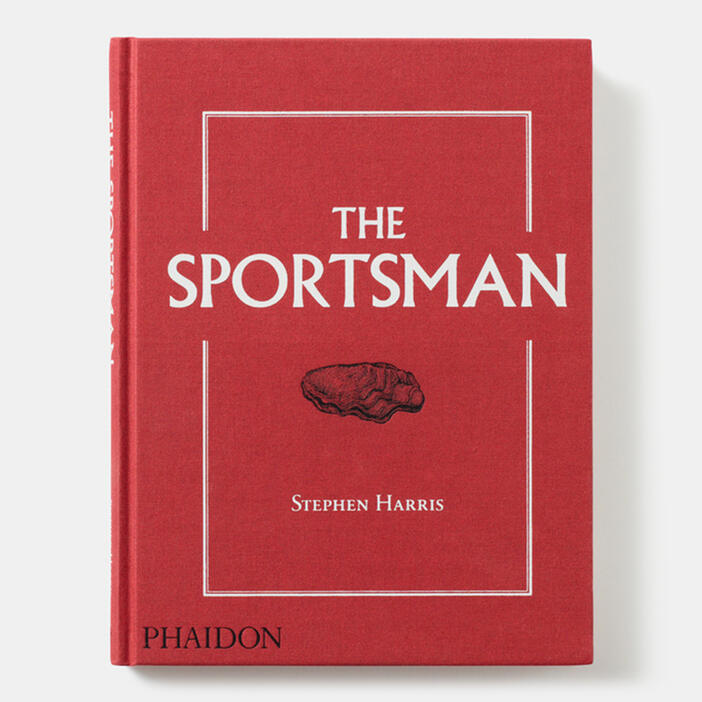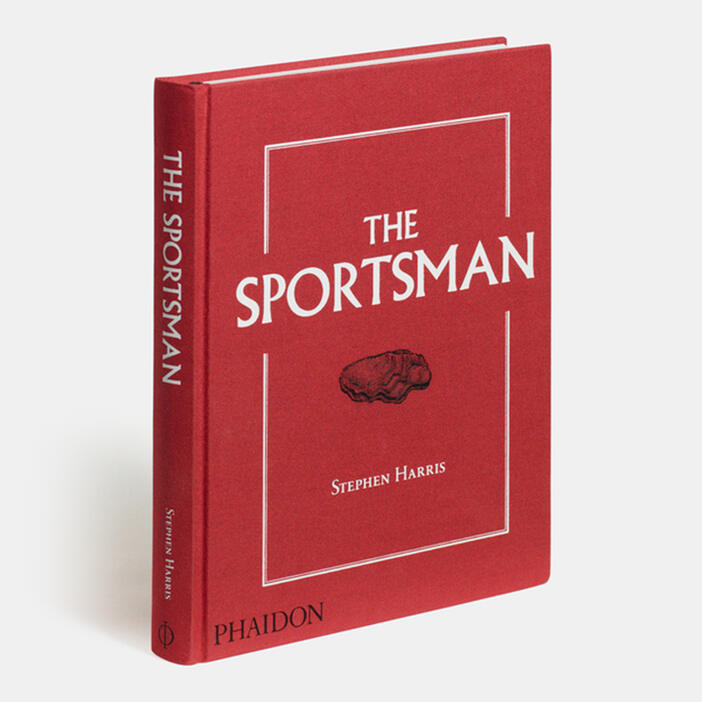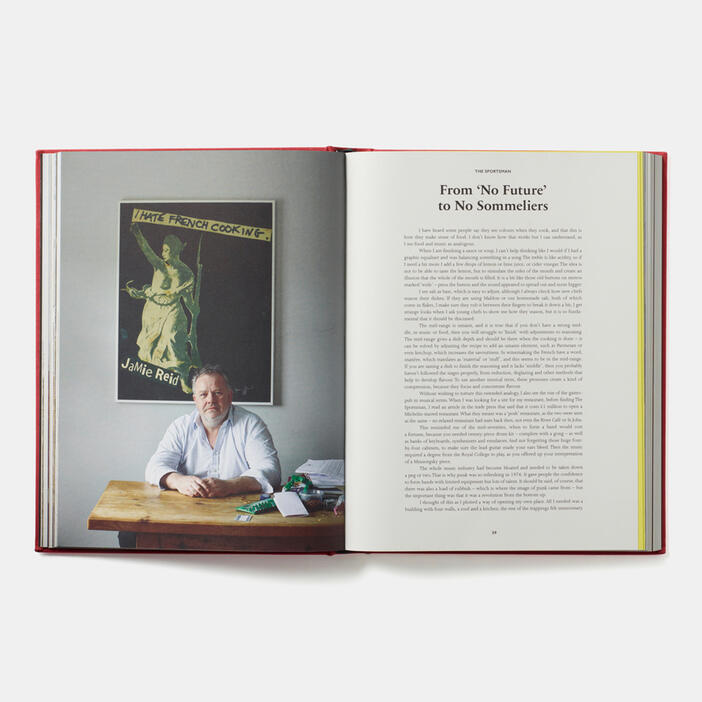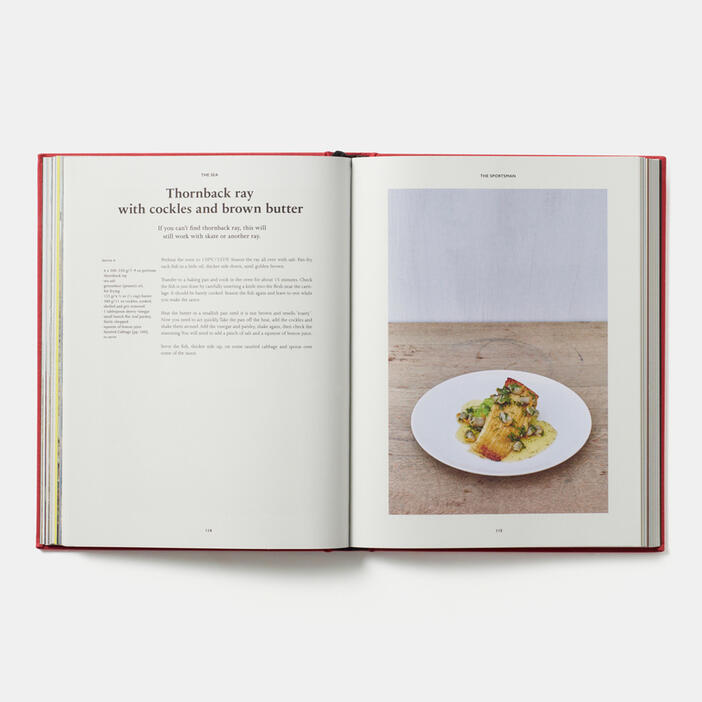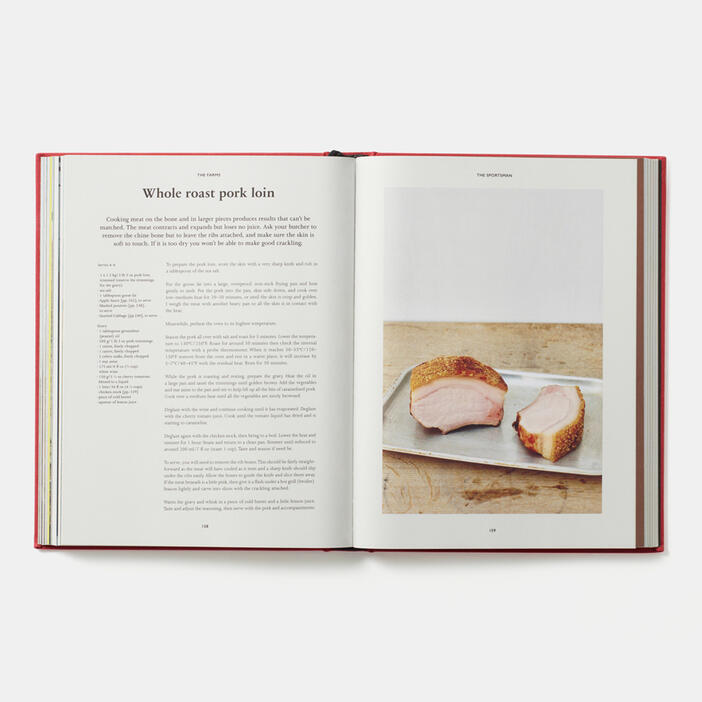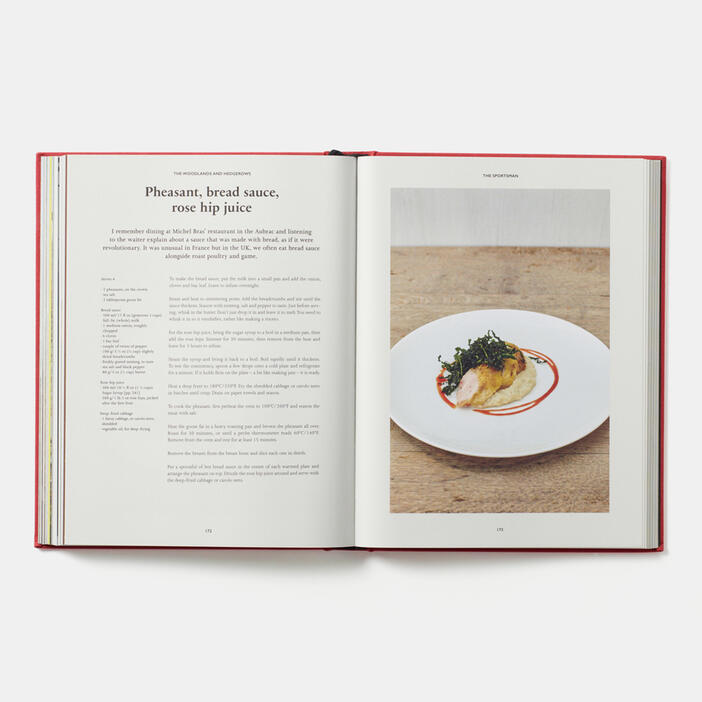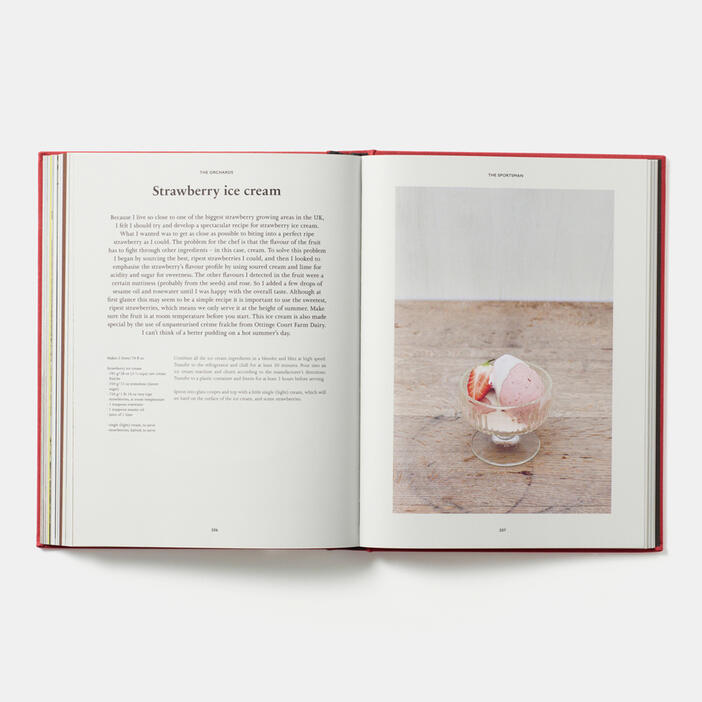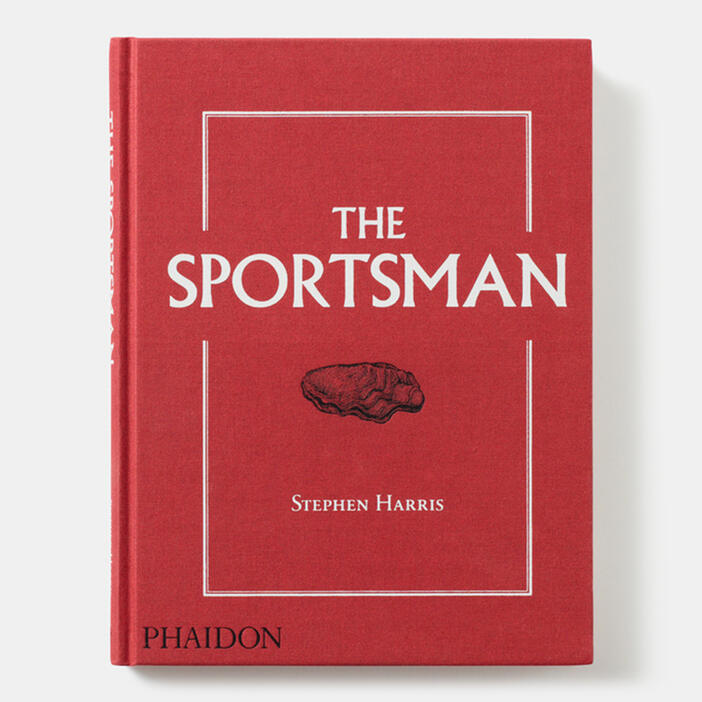 The Sportsman
Price AUD$59.95 Price CAD$59.95 Price £29.95 Price T49.95 Price USD$49.95 Price €39.95
For home cooks, Stephen Harris, the chef at the UK's #1 restaurant, The Sportsman, shares the age-old and modern techniques to perfect 50 British classics.
From all appearances, The Sportsman, in Whitstable, Kent, is a standard English seaside pub. Following years of hard work, Stephen Harris has transformed this bucolic locale into an internationally acclaimed restaurant serving innovative regional cuisine that has earned it the top spot in Britain - and a cult following around the world. The simple, stylish recipes in Harris's debut cookbook epitomize all that's great about British cooking, and showcase his pared-back style, while his personal writings and memorabilia provide rare insight into an extraordinary life.
Specifications:
Format: Hardback
Size: 270 × 205 mm (10 5/8 × 8 1/8 in)
Pages: 256 pp
Illustrations: 150 illustrations
ISBN: 9780714874951
Stephen Harris, a former historian and financial advisor, is the chef behind The Sportsman, voted Best Restaurant in the UK in 2016.
"The Sportsman is a fascinating peek into the mind of someone who paved his own way and created a personal style infused with the region's rich culinary heritage. Whether you're a cook, avid diner, or fan of good stories, there's much to learn from Stephen Harris and his recipes. If you don't already, this book will make you want to visit as soon as possible."—Corey Lee, Benu
"I absolutely love this restaurant - it is unpretentious, simple, warm, and delicious. Just a short drive outside London it's a must visit and truly transportive. The food has such a sense of place, is incredibly soulful, and the recipes in this book easily translate to the home. I cannot wait to get to The Sportsman again, but know that I can at least bring a taste of one of my favorite restaurants in the world into my home kitchen now that I have this book." —Daniel Humm
"Stephen Harris is one of the greatest British chefs cooking today. A man who wholeheartedly embraces his surroundings, environment, seasons, and producers... This is a snapshot and a window into his researched, moving, and personal connection to food." —Tom Kerridge
"Anyone who is interested in British cooking will be waiting for this. The Sportsman has won so many awards - consistently - that there is nothing I can say except that I've wanted this book since I first ate there, right back in the early days. Stephen Harris is the British chef all other British chefs (and many from Belgium, France, Scandinavia and the Netherlands) admire. He is also of interest to home cooks because he is entirely self-taught and only uses techniques because they really make a difference to flavour (not just to show off and not to be 'on trend'). The book doesn't just have many of his signature recipes but also beautifully written accounts of the 'terroir' in Kent where Stephen cooks, along with notes on his personal approach to food and how he became a cook. He is the most down-to-earth, obsessive, un-starry and thoughtful chef I know. Unusually for a chef's book the recipes look do-able. A lot of people have been waiting a long time for this. It's going on my bedside table before I move it into the kitchen."—Diana Henry, The Telegraph
"No faffing, no poncery, no energy and expense wasted on marble loos, groveling maître d's or arrogant sommeliers; in short, never mind the bollocks. The Sportsman is all about the food - the sensationally good food." —Guardian
"The Sportsman's interior is the British pub of the imagination: knotty woods everywhere, a fireplace built of mismatched bricks, warrens of rooms, and a prevailing sense of welcome... and it is a meal to relish." —Eater
"The Telegraph columnist and chef-proprietor at Michelin-starred pub The Sportsman, Stephen Harris is the personification of classic, unpretentious British grub. Each chapter of the book focus on a particular feature of the Kent terrain ith a section reserved for the basics, including recipes for seaweed butter, focaccia and parsley puree."—Telegraph.co.uk
"Here's a taste of why The Sportsman is a gastro-pilgrimage worth making... Ahead of his much anticipated book release, Stephen shares his wisdom and recipes."—Image Interiors & Living
"Sticky carpet seaside boozer turn acclaimed restaurant [...] releases its first recipe book of Brit classics with flair." —Country and Town House
"The Turner-esque landscape of the Kentish coast inspire the simple but staggeringly good food at The Sportsman... Chef-owner Stephen Harris is about to publish a cookbook." —Jamie Magazine
"A much anticipated title This is a a chef's book, but also one for home cooks (Harris is self-taught). It's elegant yet gutsy, and fans will be thrilled by his classics, such as turbot with smoked cod roe sauce." —Daily Telegraph
"Go behind the scenes at the Michelin-starred Whitstable restaurant, famed for its self-taught chef Stephen Harris, and the fact it used to be just your standard boozer. Try: the signature dish, slip sole in seaweed butter." —Press Association
"The most popular pub in the UK has finally released a cookbook and we are giddy about it." —DomesticSluttery
"One of the most keenly awaited cookbooks of recent years... A magical version of The Sportsman in print. The book is as pared back and desirable as the menu." —Code Quarterly
"Stephen Harris' quiet genius has been to transform a tired (OK, make that exhausted) pub on the scrubby exurban landscape of the North Kent coast into a destination that's neither esoteric nor mundane. It's a process he unpicks in his first cookbook, a typically beautiful Phaidon affair, that rebuffs the notion of 'regional cooking' in favour of the idea of "terroir"."—GQ
"The Sportsman seems like unlikely success story but has all the ingredients for a cult hit. Harris has no formal training, and famously once humble-bragged that The Sportsman is just a "grotty rundown pub the sea" in Seasalter, Kent... The story of the pub's ascent from local boozer to world-renowned restaurant is documented in its long-awaited, self-titled recipe book."—Independent.co.uk
"What's better than an English country pub?... An English country pub that is also the best restaurant in England, that's what... The Sportsman's inaugural cookbook is just as no-nonsense as the establishment itself... So you can pretend you're propping up the bar in Whitstable without having to leave your kitchen."—ShortList
"[A] beautiful new cookbook."—Bon Appetit Online
"The must-have cookbook... Fantastic... What is surprising is how much of chef Stephen Harris' personality It manages to cram between its red covers... Food that is first and foremost, personal, simple and local; it is some achievement to capture its essence this much wit and charm. Not just one of the best cookbooks of the year, one of the best reads - period."—The Sunday Times, Style
"It's easy to forget just how unlikely a success the Sportsman in Seasalter, Kent has been... The fact that Stephen Harris made the transition from financial advisor and enthusiastic home cook to chef-patron of a Michelin-starred mecca remarkable in itself. But read his new book, The Sportsman, and Harris' punk-rock approach to cooking and his ambition to create a 'jumble sale Michelin-starred restaurant' make perfect sense... This is no simple collection of recipes for the weekend dinner-party dabbler; it's partly a history of Harris' path to becoming a chef, partly a treatise on what he calls "total cooking"... A book that demonstrates a clear passion for the Garden of England [...] as well as providing an entertaining account of the chef's vision... [Harris] writes so clearly and engagingly that, having opened the book for quick flick through, I suddenly found I had read half of it... Through the story of just one pub, this book charts in microcosm some of the seismic changes to have shaken up the British culinary world over the past 20 years. It's one for the collection."—The Caterer
"British classics... Part cookbook, part scrapbook... [Harris] shares his personal memorabilia and menus with classic recipes like pork belly and chocolate mousse."—BBC Good Food Magazine
"Delicious."—Woman & Home