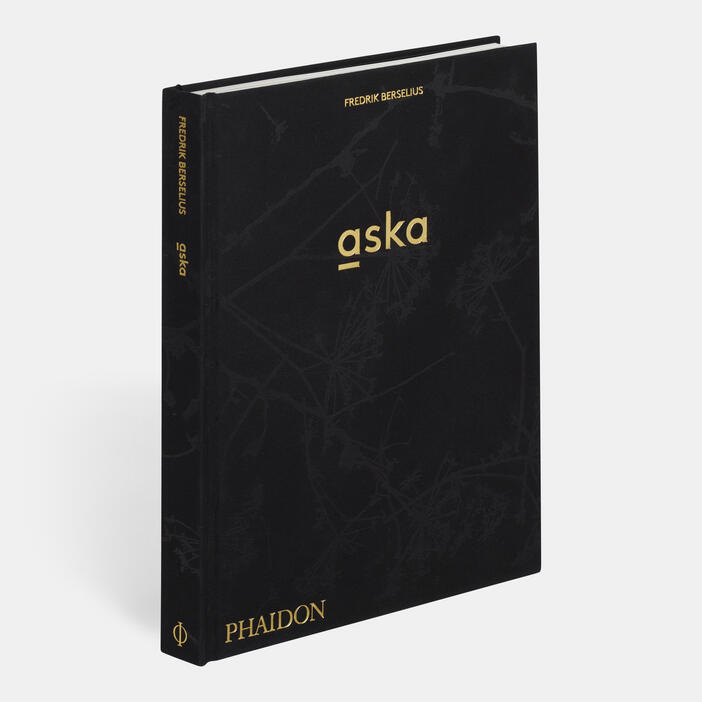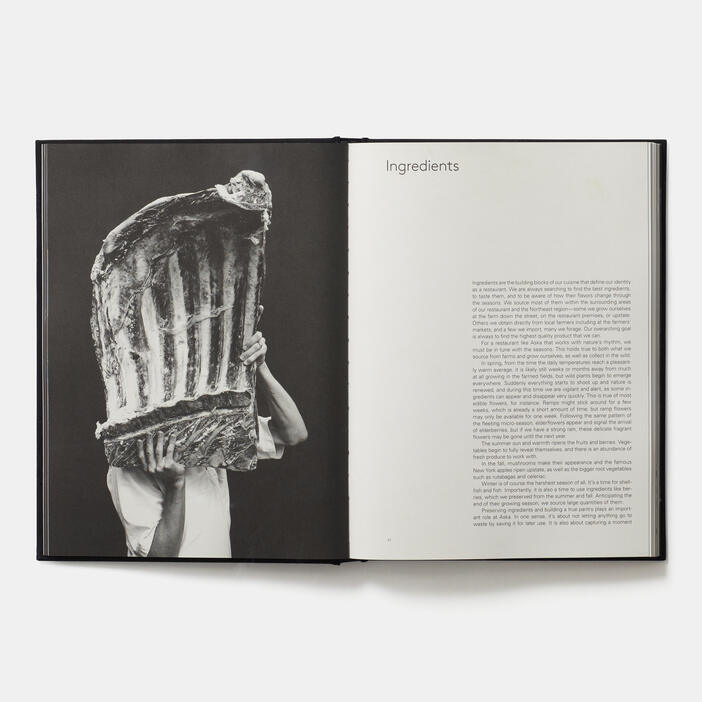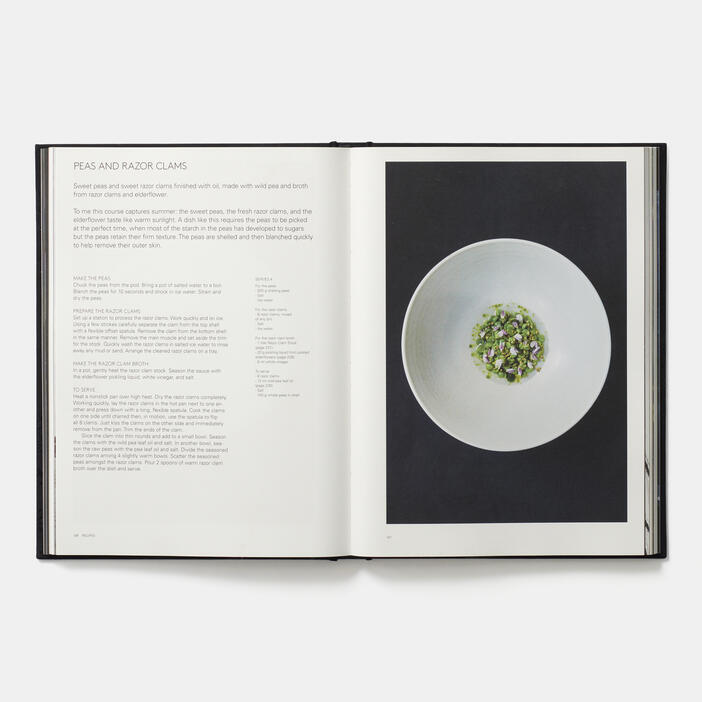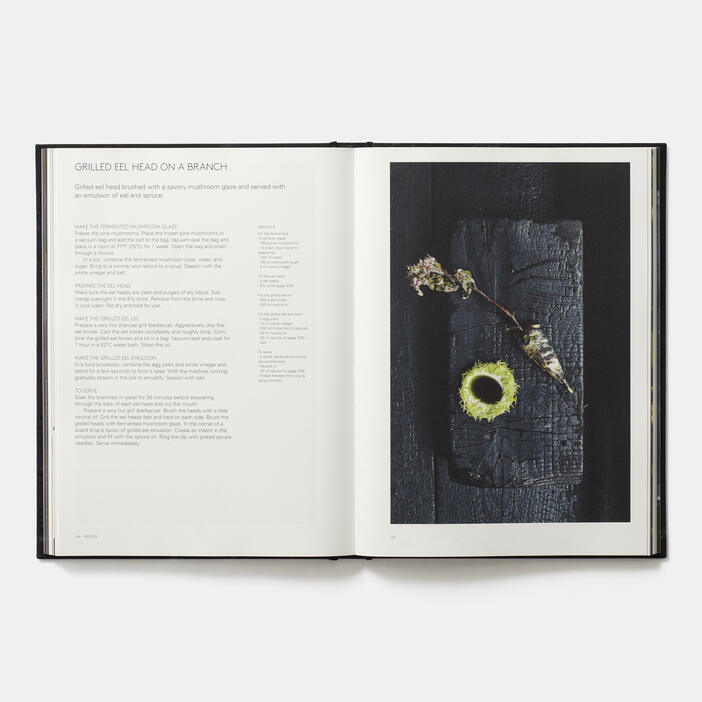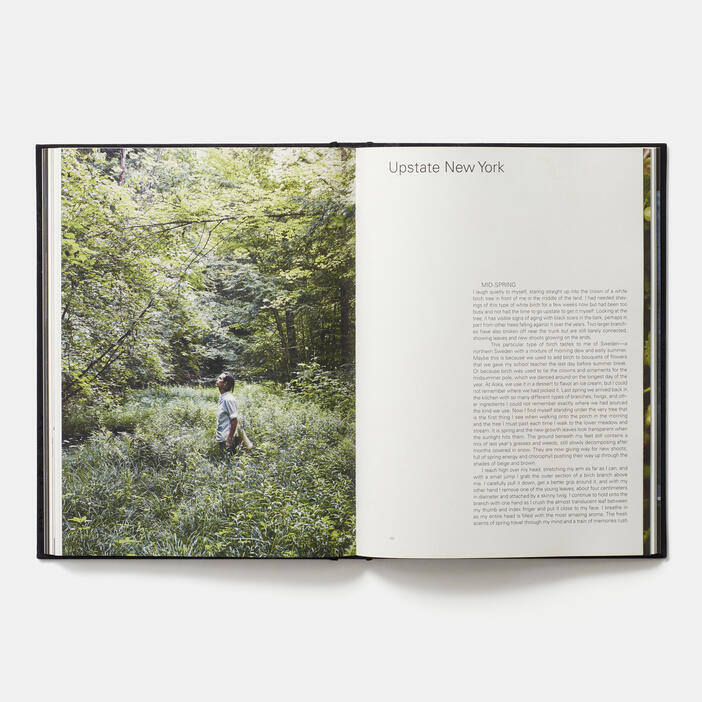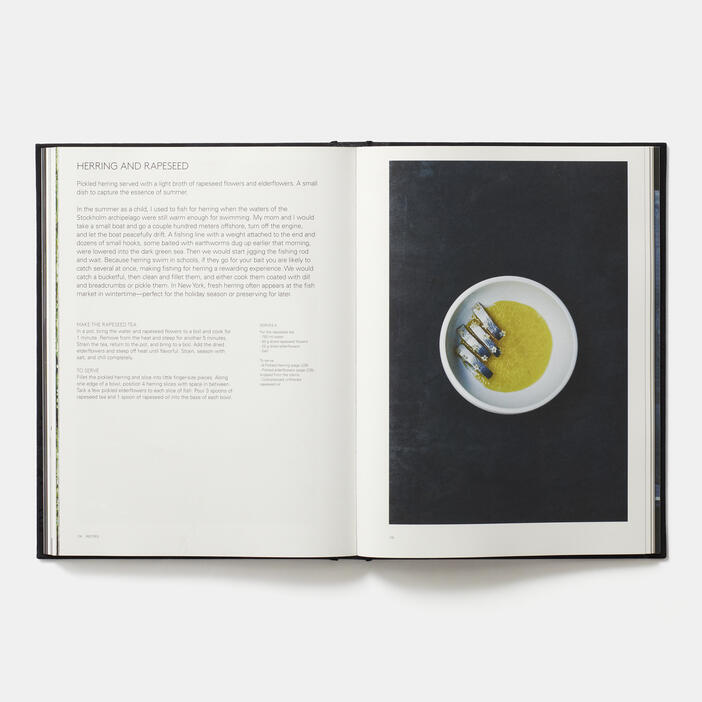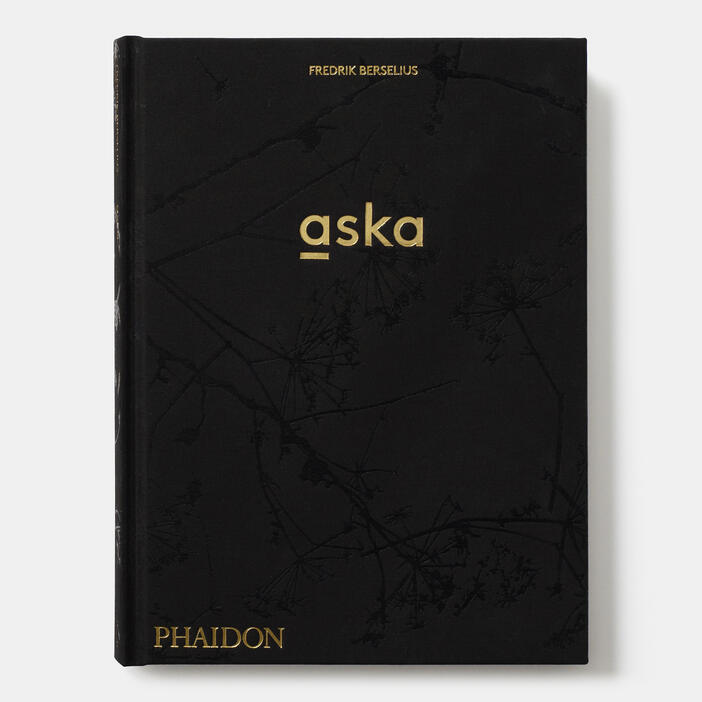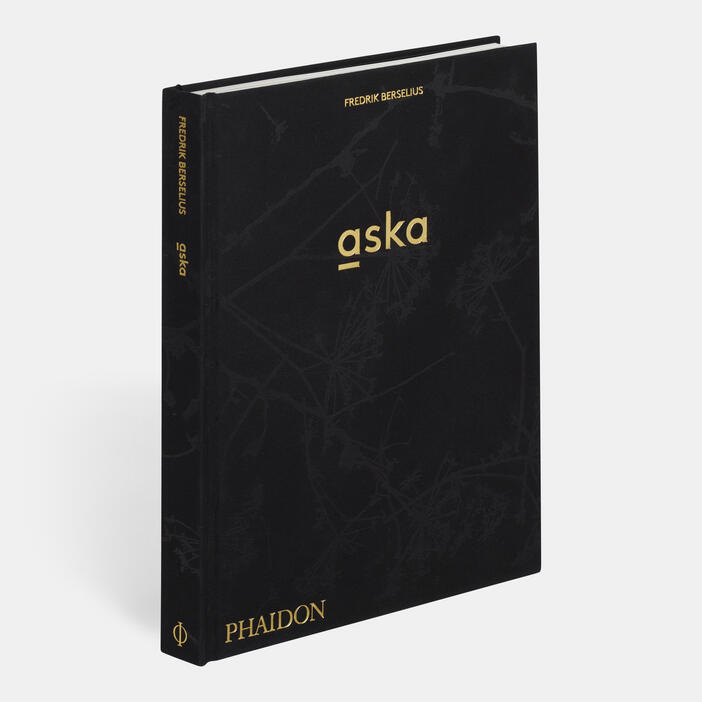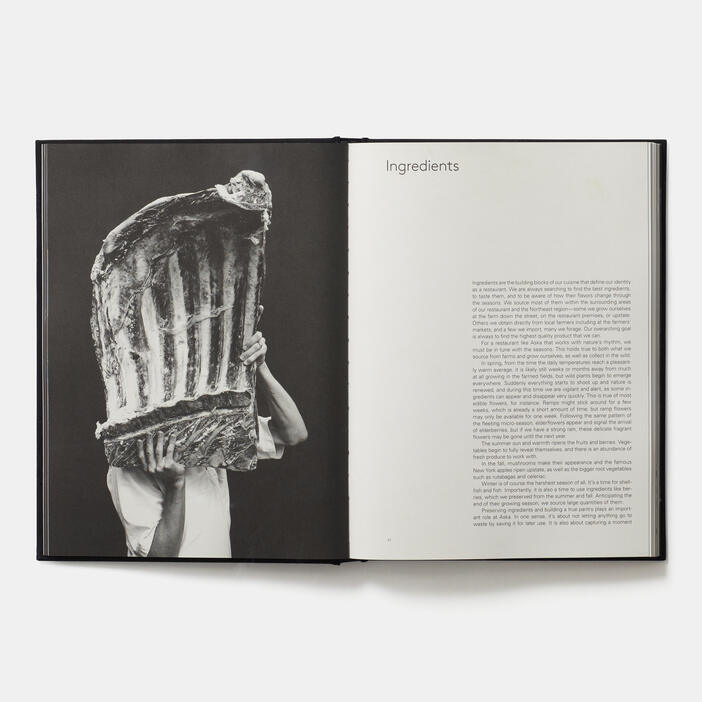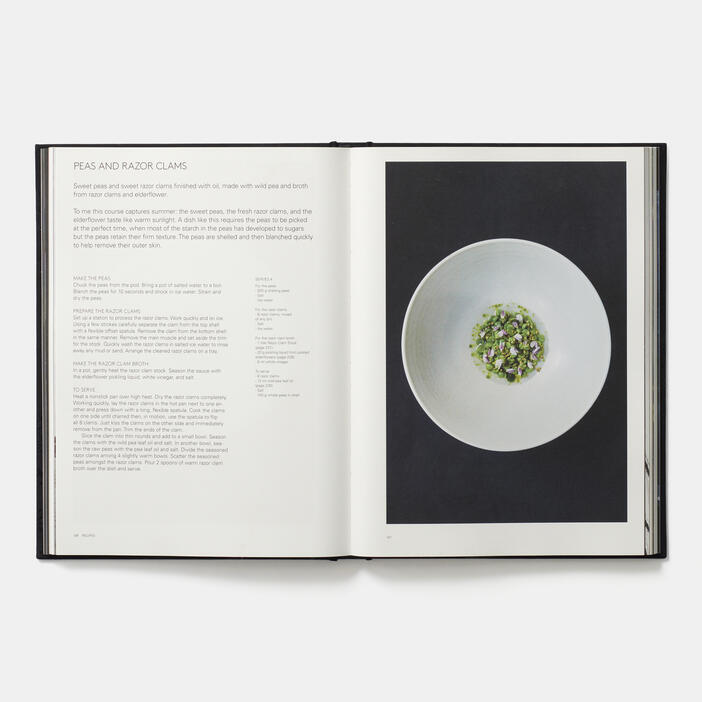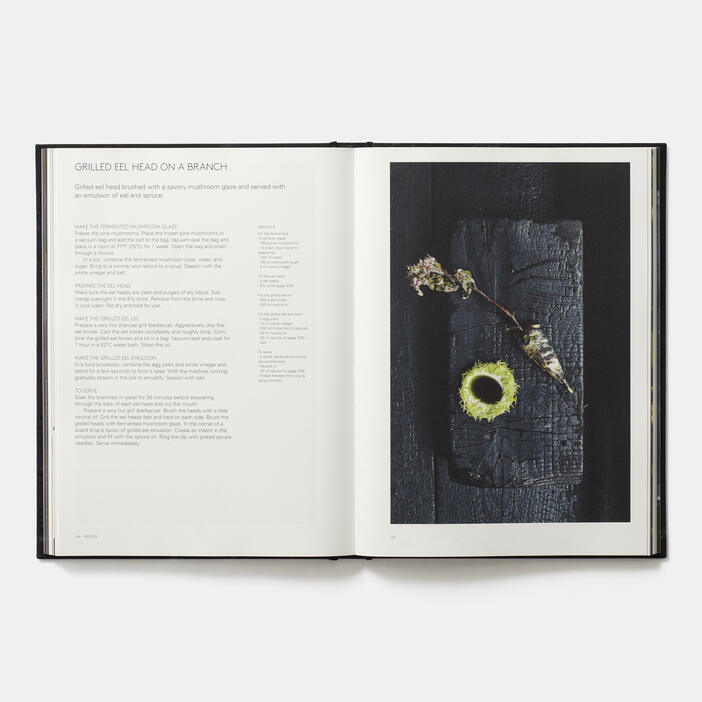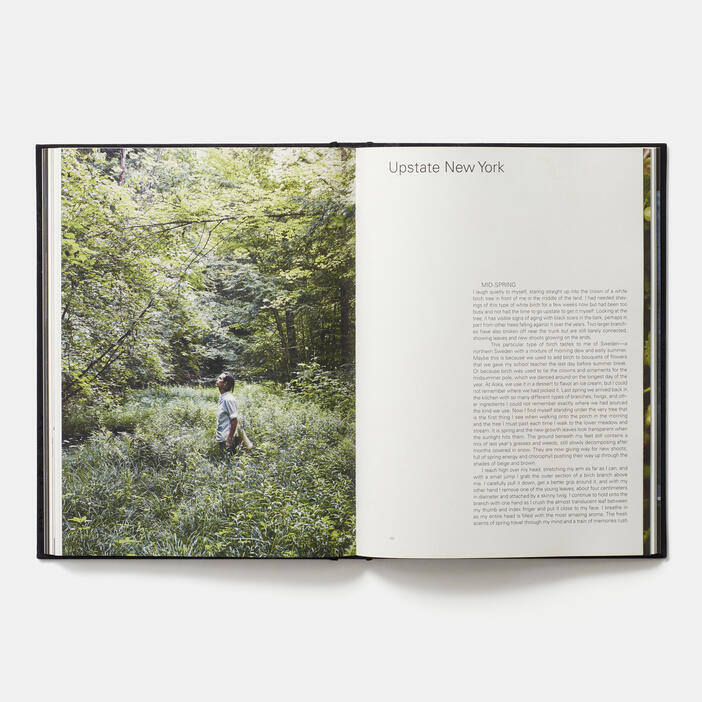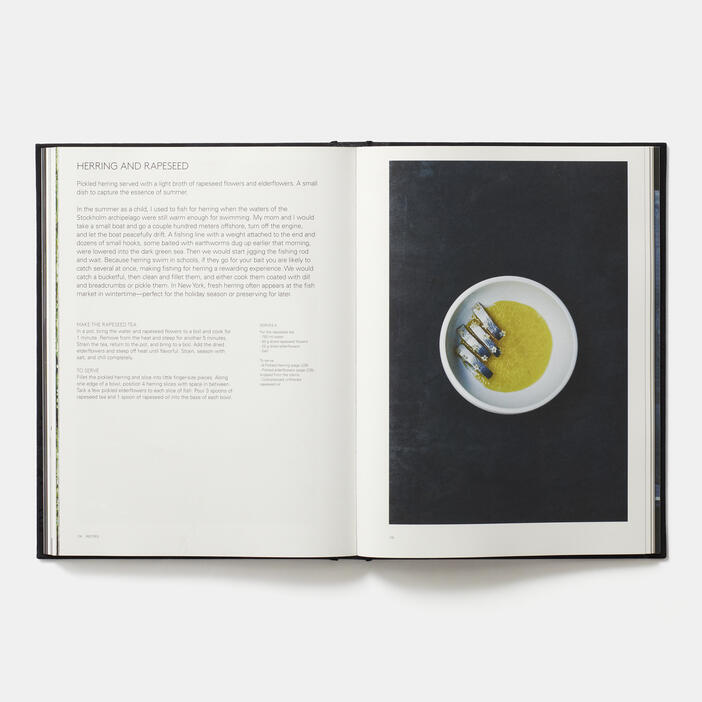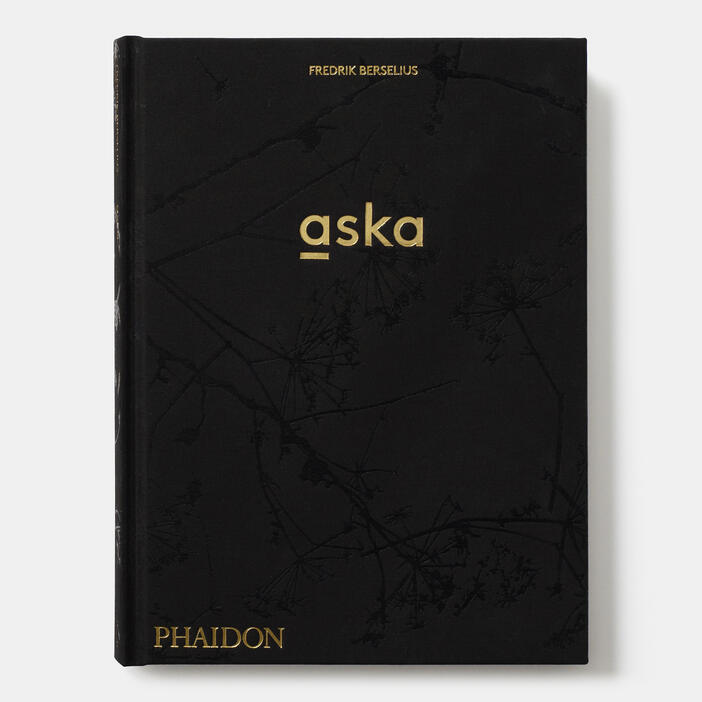 Aska
Price AUD$79.95 Price CAD$74.95 Price £39.95 Price T59.95 Price USD$59.95
Aska is the debut cookbook from chef Fredrik Berselius, following the reimagining and rebuilding of his two-Michelin-starred restaurant.
He celebrates the heritage and tradition of his native Sweden, his connection to upstate New York, and a deep appreciation for the restaurant's home in Brooklyn.
Berselius shares his culinary journey of Scandinavian flavors and techniques through the courses of his exquisite seasonally-driven tasting menu, which features ingredients from an urban farm and local producers across the Northeast United States. With a stark and poetic Nordic aesthetic, Aska includes 85 recipes, evocative personal writing, and stunning photography.
"Mr. Berselius is the rare chef who thinks like an artist and gets away with it." —Pete Wells, New York Times
Specifications:
Format: Hardback
Size: 290 × 214 mm (11 3/8 × 8 3/8 in)
Pages: 240 pp
Illustrations: 120 illustrations
ISBN: 9780714875774
Originally from Sweden, Fredrik Berselius has spent most of his culinary career in New York. He opened Aska in its original location in 2012, where he was recognized for bridging the culinary heritage of his upbringing with the immediate environs of his Brooklyn address. Within less than a year, Berselius earned his first Michelin star and Aska was named one of the 10 Best New Restaurants in America by Bon Appétit. In 2016, Berselius reopened Aska in a new location where it was shortly thereafter awarded two Michelin stars. Find Fredrik on Instagram @fredrikberselius and @askanyc.
"From the famed Nordic chef in honor of his two-Michelin-star Brooklyn restaurant... His poetic musings... Come in a close second place to the stunning food photography."—Tasting Table
"This season's prettiest entry in the 'collectible, not cookable' category is from the excellent Brooklyn restaurant Aska."—Bon Appétit
"[A] looker... Filled with essays that give insight into Berselius's philosophy on food alongside photography of the warehouse turned restaurant, and the urban garden and upstate farm that service it."—New York Magazine Online
"The stories and inspiration behind the creative food... Make for a fascinating read... The book details the journey of establishing that acclaimed restaurant and the space it resides in. With a stark and poetic Nordic aesthetic, Aska includes 85 recipes, evocative personal writing and stunning photography."—Private Edition Magazine (South Africa)
"The book is wonderfully made... A document that not only allows people to recreate, or draw inspiration from recipes, but also tells the story of nearly every aspect of his life in New York and [Berselius'] restaurant Aska... Different from a lot of other cookbooks, as it doesn't limit itself to life behind the stove, but encompasses life in general."—Mendo (Netherlands)
"Like Berselius's cooking, the book is beautiful in its severity and commitment."—Grub Street
"Fredrik Berselius, chef and co-owner of two Michelin-starred Aska, shares his culinary journey from Scandinavia to Brooklyn in his debut cookbook. Discover how specific flavours from these areas are woven into dishes on the restaurant's tasting menu, showcasing key ingredients such as seaweed, langoustine, orpine, rutabaga, roe, venison, pig's blood, herring, and linden flowers."—Epicure Asia
"Intricate, beautifully plated creations include the likes of langoustine with chamomile and nasturtium. This is minimalism with a poet streak... Stunning photography and evocative writing make this an all-round treat."—The Lady
"A stunning book... Aska has impact, beauty, charm and a great deal of imagination... A gift-quality volume and one over which to pore... Perfect bedtime reading for any prospective chef... Aska will likely have a passionate fan-base of culinary professionals or those considering a career in hospitality. It would also be appreciated by anyone who wants to take their home cooking to new gastronomic heights. A marvellous gift for any dedicated foodie."—MostlyFood.co.uk
"Two-Michelin-starred, Swedish-born chef Fredrik Berselius' achingly beautiful creations appear to put nature on the plate in front of you... Some of the most impactful presentations are the most simple, yet belie the numerous processes that go into their creation... Berselius writes evocatively about his Swedish homeland, his foraging trips to upstate New York and being a restaurateur and chef in Brooklyn.Aska provides genuine insight into the mind of an exciting chef who appears to be pushing the boundaries of his own creativity; I get the feeling that there is much more to come from him."—TheCaterer.com
"This gorgeous black bible from the restaurant Aska offers an insight into the Aska-philosophy, their food vision, their staff and the restaurant and includes recipes from around the world. It's a memoir, a recipe book, and a look inside Fredrik's mind and heart."—Vanilla (Australia)
"Leafing through the book, you get a real sense of duality about Berselius' cooking, which encompasses both the delicate and the beautiful and the raw and savage, often on the same plate... With two Michelin stars, two acclaimed restaurants and a successful cookbook under his belt, Berselius has already achieved a lot."— Chef Magazine