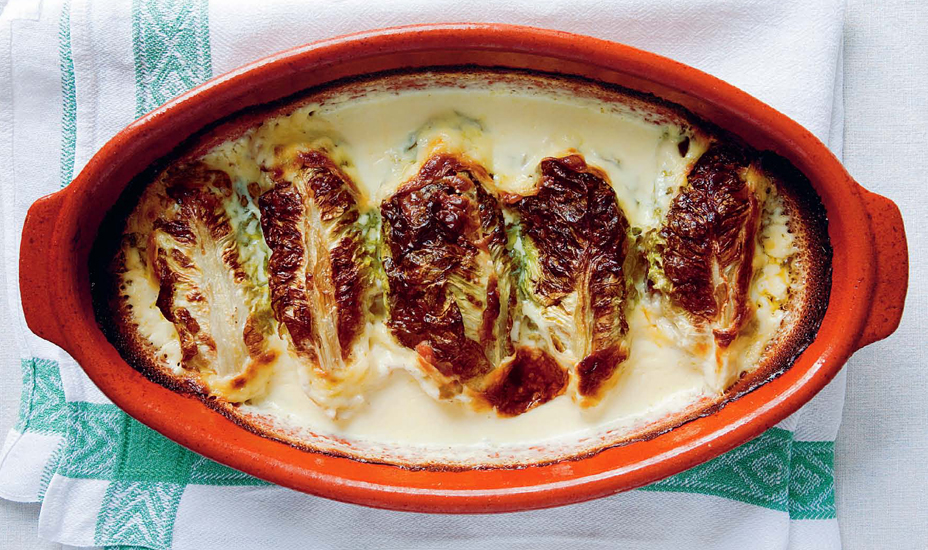 Lettuce parcels
A recipe from France: The Cookbook
Preparation: 30 minutes
Cooking: 45 minutes
Serves: 6
Ingredients:
1 large-leafed lettuce, leaves separated
150g (5oz) (scant 1 cup) cooked long-grain rice
200g (7oz) leftover veal or chicken, finely chopped
1 egg, lightly beaten Salt and pepper
100 ml (3½fl oz) (generous ¾ cup) crème fraîche
Method:
Preheat the oven to 180°C/350°F/Gas Mark 4.
Bring a large pan of water to the boil and blanch the lettuce leaves for 30 seconds – 1 minute, so that they can be easily rolled up. Drain well.
Mix together the rice, meat and egg. Season with salt and pepper.
Roll the meat mixture into small balls and wrap each one in a lettuce leaf.
Fit the parcels snugly in an ovenproof dish, whisk the crème fraîche with 100 ml (3½fl oz) water, pour it over the parcels and bake for 45 minutes.