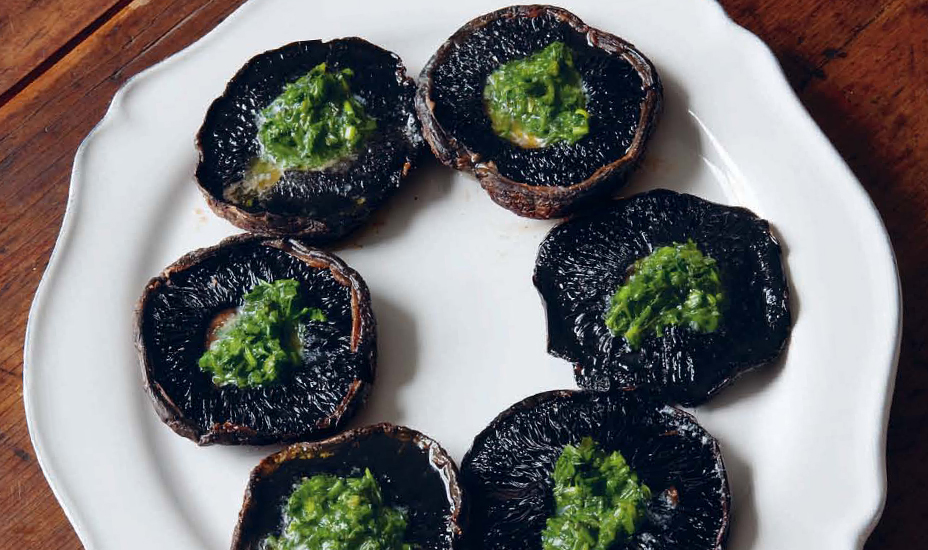 Griddled mushrooms with herb butter
A recipe from France: The Cookbook
Preparation: 10 minutes
Cooking: 12 minutes
Serves: 6 people
Ingredients:
6 – 12 large ceps, white or field mushrooms, depending on size
75g (2½oz) (⅓ cup) butter, melted
1 handful of mixed herbs, such as flat-leaf parsley, chervil and tarragon, chopped
salt and pepper
Method:
Wipe the mushrooms clean with a damp cloth. Cut off the stalks and put the caps on a griddle pan, rounded sides downwards.
Pour 40 g (1½oz) of the butter over them and cook for 10 – 12 minutes over a gentle heat. Mix the remaining butter with the herbs and season with salt and pepper.
Arrange the mushrooms on a serving dish and fill with the herb butter.
Serve as a starter or to accompany roast red meat or game.