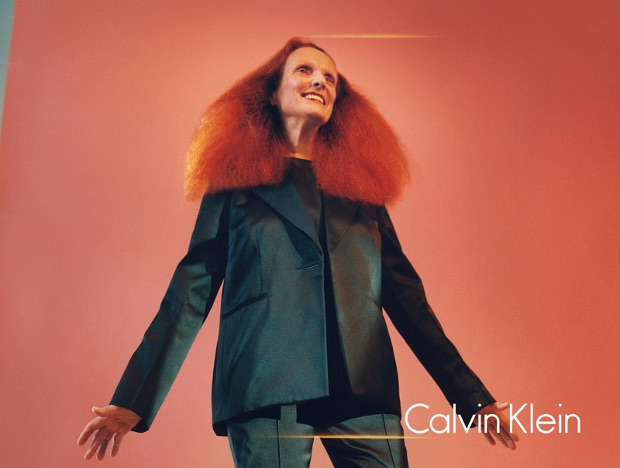 Grace returns to modelling after half a century away!
Vogue's creative director at large steps back in front of the camera - 47 years after going behind it
Though she is now better-known for her work as the creative director of both British and American Vogue, Grace Coddington began her career in front of the camera, modelling in London during the late 1950s and early 1960s.
Having comprehensively mastered the art of the fashion shoot, Grace has stepped back in front of the lens, appearing in the new Calvin Klein autumn 2016 campaign alongside other notable figures such as Kate Moss and the American singers Frank Ocean and Henry Rollins.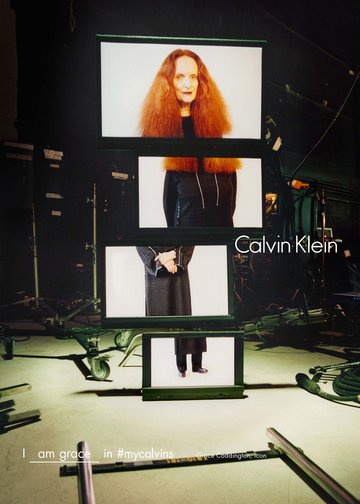 Grace, who turned 75 this April, told Vogue that she was flattered to be cast in the campaign, which was shot by the British photographer Tyrone Lebon.
"They can't think I'm young because I'm not, but I guess they think I'm cool because I think the whole campaign seemed to be about being cool," Coddington said. "From my perspective Calvin's always been cool. I've always been a fan of the Calvin lifestyle."
Indeed, it was Calvin Klein who first tempted Coddington across the Atlantic; as Grace explained to us towards the end of last year, she first left British Vogue in 1987 to take a design director's position at Calvin Klein in New York. Though the city suited her, the role did not.
"It was very different to working on a magazine, which is why I went back to working on a magazine," said Coddington, who left the firm for a position at US Vogue within eighteen months of coming to America. "I just preferred the variety of magazines. I'm not a designer. I wasn't really directing design; I was just inspiring and discussing where I felt fashion was going."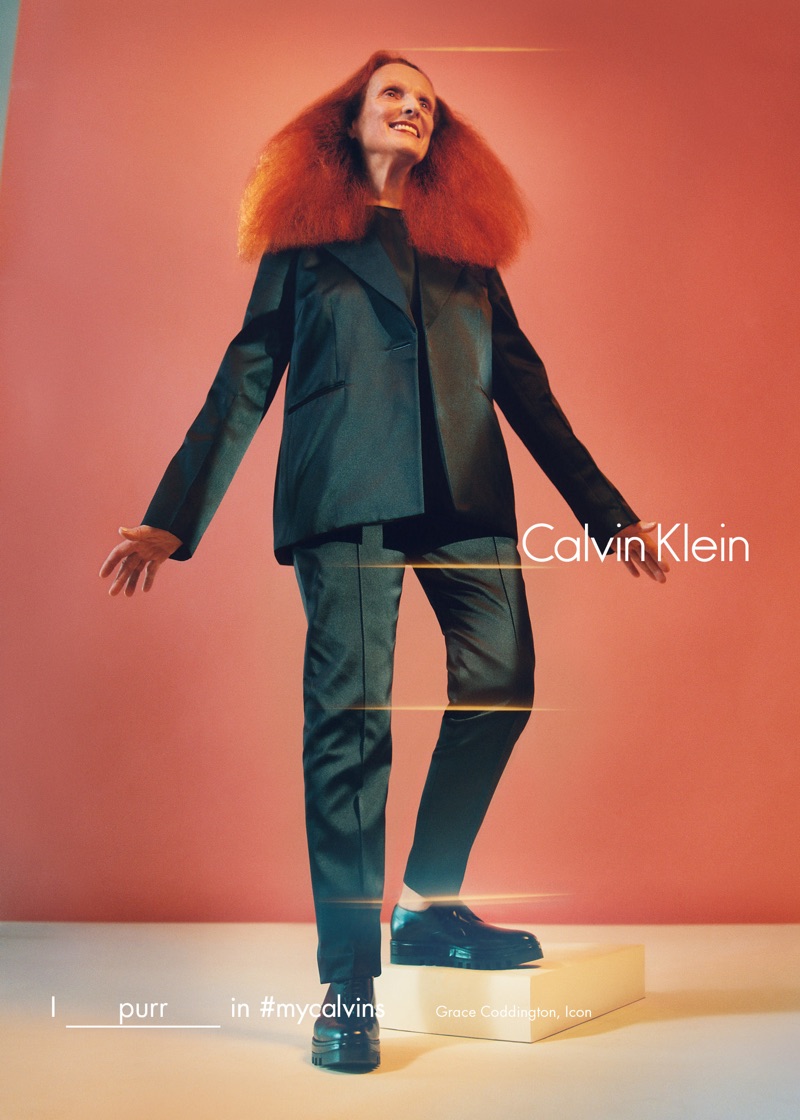 Decades on from that initial New York engagement, it's great to see Grace working with the label once more. For greater insight into Coddington's life and work order a copy of Grace: 30 Years of Fashion at Vogue, and for more on her more recent career get Grace: The American Vogue Years.