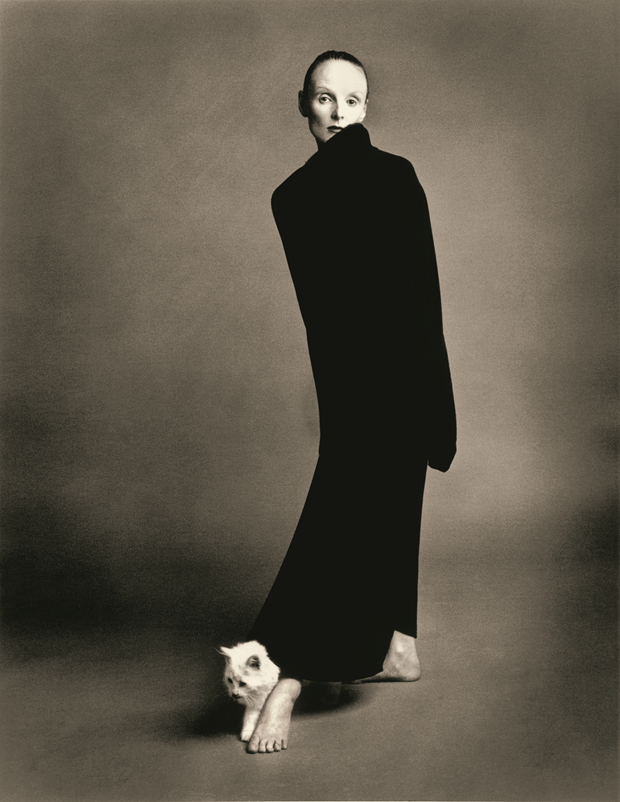 Vogue's Grace Coddington talks super models, sewing, cosmetic surgery and London in the sixties
We are very proud to be publishing Grace Coddington's book, Grace: Thirty Years of Fashion at Vogue. First issued in 2002, and highly sought after ever since, this monograph not only collects together the work of the legendary fashion stylist, Creative Director for American Vogue, and star of the hit 2009 documentary The September Issue, but it also showcases for some of the greatest photographs ever published in British and American Vogue.
The 408-page book includes forewords by American Vogue Editor-in-Chief Anna Wintour and designer Karl Lagerfeld as well as personal anecdotes and insider stories of working with photographers Cecil Beaton, Irving Penn, Bruce Weber, Steven Meisel and Mario Testino and fashion-world personalities such as Naomi Campbell, Jerry Hall, Linda Evangelista and Manolo Blahnik.
In preparation for the book's release on 28 September, we interviewed Grace about her life and work, while she was on holiday at her house in Long Island; look out for the intrusion of a wild bird, which draws this first instalment of this three-part interview to a close. Also, read on to see Grace discuss her early career, her even earlier attempts at dress making, and what, in her mind, makes a good model.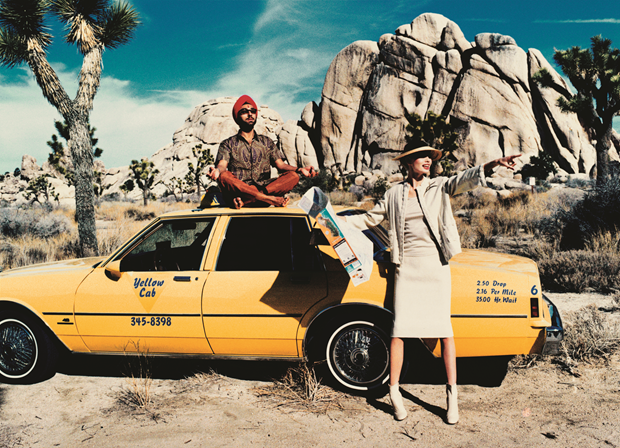 This book must feel like a photo album for you, as it brings together some of your greatest shoots. Are these fashion photographs evocative of the time and place, in the same way that family snaps bring back memories? "They don't really relate to what I was doing at the time, but certainly, when you look at the pictures you remember what was happening in your life – whether you were married or single, heartbroken or having a good time. Every time I thumb through the book it brings back a memory, partly because my work is very interwoven with my personal life."
According to the book's introduction, when you were growing up in Anglesey, North Wales, you used to make your own clothes. What sort of outfits did you create? "I was brought up in quite a remote place. It wasn't very fashion-forward, not that I was very fashion-forward. Still, I did read Vogue, so I used to buy Vogue patterns. I would buy patterns of couture dresses and suits. I remember making several suits."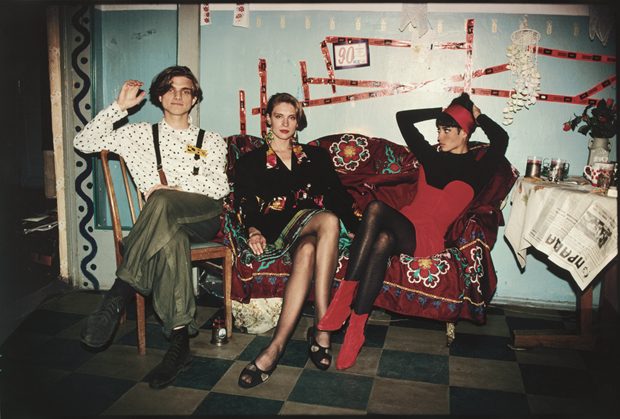 Were you good at that? "I thought I was quite good, but I think if I looked at them now I would laugh. I don't think I was cut out to be a seamstress, but it interested me, and it still interests me now. I always look at how something is made as much as look at the dress itself. I'm always interested in the inside; it has to be as good on the inside as it is on the outside."
How closely did the experience of modelling match up to your childhood fascination with fashion magazines? "Quite closely, I think. One had a very glamorous dream of how it was, and the reality is, it is much harder work than that. Having said that, I don't think it was as hard work then as it is now. You weren't always on a plane; you weren't expected to get off of a transatlantic flight and go to work; things were a much more leisurely pace. But at the time it felt frantic. The sixties in London were an amazing time, and it was an amazing time for young people, so it was very good timing for me, not that I had a choice! I was just born at a good moment to have fun in youth. You didn't have to wait to until you're 30 to be a grown-up model. You could go right in there, in your teens. It was really, really exciting. I guess it was more than I dreamed of."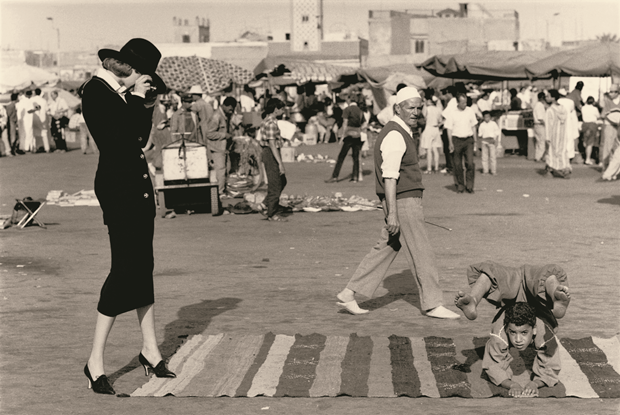 You went to a modelling school. What did they teach you there? Were those useful lessons? "Yes and no. They taught you how do your own make-up and your own hair, which was important, because there were no hair and make-up people on set. That was very useful. They can taught you how to runway model, but I didn't do runway modelling — or actually I did, but only the fun shows. I used to do Mary Quant's shows, which were really fun, nothing like now. There wasn't an audience of a million people, there was just an audience of 35 or 40 maximum. Anyway, I mainly did photographic shoots too, and you can't be taught how to do that, you can only learn by experience, by working with photographers.""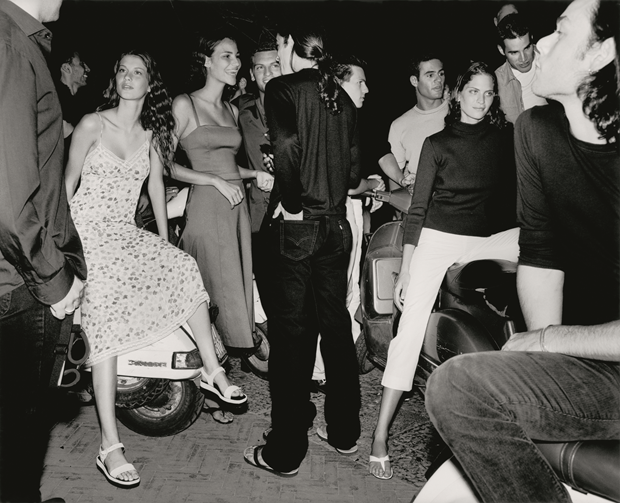 You were in a car accident in 1960. Sometimes this is described as a real turning point in your life, yet you continued to model, and before moving into magazines a few years later. Did the crash change your life, or was it less important than we might imagine? "I'm not sure that it was a turning point. I started modelling in 1959 and it was a year and a bit later that this happened. I guess it was a wake-up call. Life is very delicate. You can be at the top of whatever you're doing and it can come crashing down, which it did with me. I pretty much stopped work at that point, while having plastic surgery on my face. I still bear remnants of that crash now. I have a big scar on my eye, and my eye is uncomfortable, so I never quite forget it.
"Still, I don't think it was a turning point, because I didn't have anywhere to turn. I had just started modelling and after the healing was done, after I could put enough make-up on, I went back. I had incredibly supportive friends and photographers. I was lucky."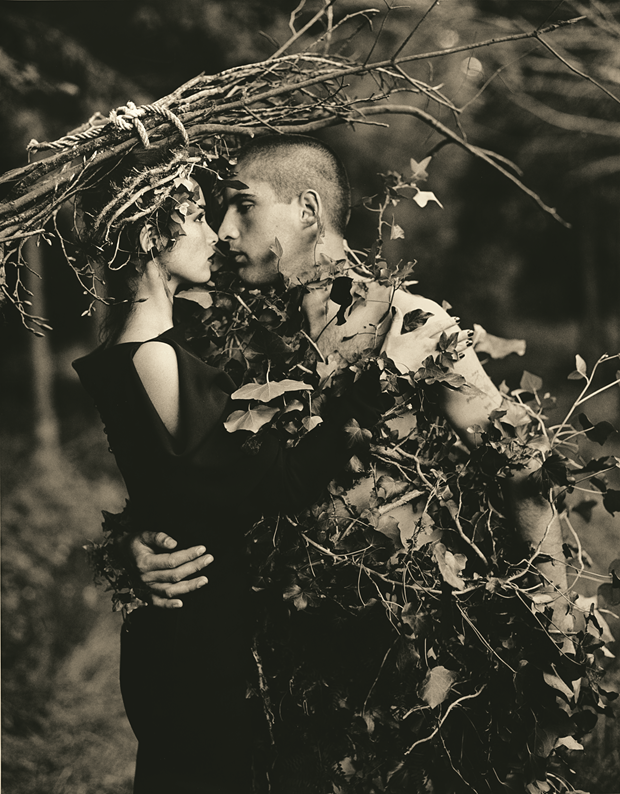 Having undergone reconstructive plastic surgery, did you form fairly fixed ideas about the merits and perils of voluntary, cosmetic surgery? "I'm not sure. I lost an eyelid; they had to put a whole new eyelid on. That's very different from getting a boob job or liposuction. Still, I am very opposed to people having a ton of stuff done to themselves. I think people grow old beautifully and should be allowed to do so. That's not to say that, if you feel better with it, you shouldn't do it. But first you should try to feel more comfortable about yourself looking the age that you are, rather than trying to look 20 years younger."
What makes for a good model? "Obviously you can't be ugly, fat and short. You have to have the various requirements, but you can be beautiful but stiff, and wooden and have long blonde hair and not be willing to do anything. Models have to be brave. You also have to have your wits about you, to have energy, and to try things. For instance, when I first started working with Edie Campbell, she had long hair down to her waist, and we wanted to do a punk story with her. We said, 'Would you be willing to cut your hair off and dye it black?' She immediately said yes. That's what I like in a girl. I think particularly the English girls are daring and willing to try.
"I also like it when they turn up on time, but a lot of them don't. Well, they do more than they used to, in 1990s. That was a weird time because the super models had become all powerful; they could be two hours late and you would book them again. There was nothing you could do about it. Now If someone turned up two hours late, I probably wouldn't re-book them."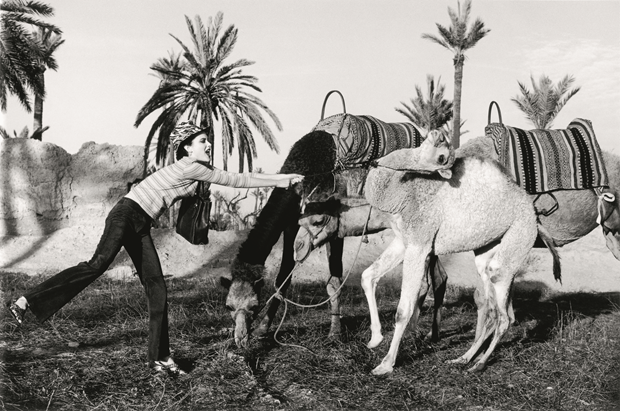 [noise in the background]
"Hang on. Oh, my god! A bird has just flown into my house. Oh birdie! Birdie! Oh god, my cats are after him. Can you call back in 10 minutes? I'm so sorry!?"
We certainly did call Grace back, to discuss The September Issue, her first trip to China, moving the New York, and why she still doesn't get on with the Internet. Check back soon for further instalments, and if you like what you see order your copy of Grace here.