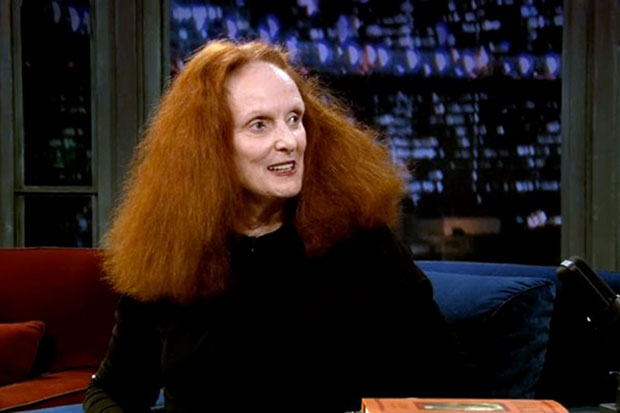 News of our Grace Coddington book has leaked!
It's true! We're publishing the BIGGEST book in fashion - think of it as Phaidon's September issue
The news is out there - we're publishing not one but two books with Vogue's legendary and longstanding Creative Director, Grace Coddington. The first, GRACE  may be familiar to some Coddington fans. It's an update of the book she published with Karl Lagerfeld a few years back. The new Phaidon version though now features a letter, illustrated and signed by Coddington.
Coddington is, of course, a long beloved and inspirational figure within the fashion industry. Her creative process became known to a wider public with the release of RJ Cutler's acclaimed 2009 documentary, The September Issue which focused on events leading up to the biggest issue in the magazine's yearly cycle. She's credited with transforming static studio portraiture and location shoots into captivating narratives. "I like to bring fashion to life," she says, "so in my head I write a script."
The book showcases some of the most memorable photographs published in British and US Vogue from 1972 to 2002. In it, Coddington describes her creative collaborations with 30 photographers, among them David Bailey, Cecil Beaton, Guy Bourdin, Arthur Elgort, Steven Klein, Annie Leibovitz, Steven Meisel, Helmut Newton, Norman Parkinson, Irving Penn, Snowdon, Mario Testino and Bruce Weber.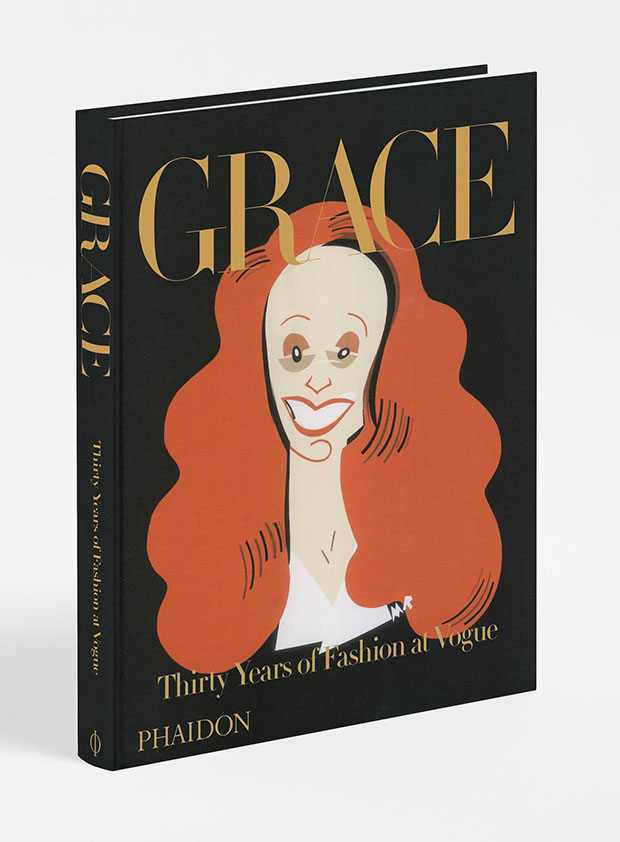 Fashion-world personalities featured in the book include sixties 'it' girl Penelope Tree, seventies icon Jerry Hall and nineties supermodels Linda Evangelista, Christy Turlington and Naomi Campbell.
Coddington's commentary gives the reader a behind-the-scenes insight into many famous images, from trail-blazing fashion shoots inside the Soviet Union and communist China, to working with Steven Meisel to put grunge into the pages of nineties Vogue. Her fashion fantasies and fairy tales include Bruce Weber's Snow White, featuring Aretha Franklin as the Wicked Queen and Annie Leibovitz's cultural mash-up at the Paris couture starring Puff Daddy and Kate Moss.
Forewords are written by the designer Karl Lagerfeld and US Vogue editor-in-chief, Anna Wintour, who describes Coddington as a "legend" with "the best eye in the business". Michael Roberts, former fashion editor for Vanity Fair and The New Yorker meanwhile, provides an illustrated 26-page introduction. GRACE is published at the end of September but is available for pre-order already here. There will be a follow up book in August next year featuring Grace's work and Vogue photo shoots from 2002 to the present. Keep an eye out for Vogue's September issue which will carry a big interview with Grace around the book's publication.