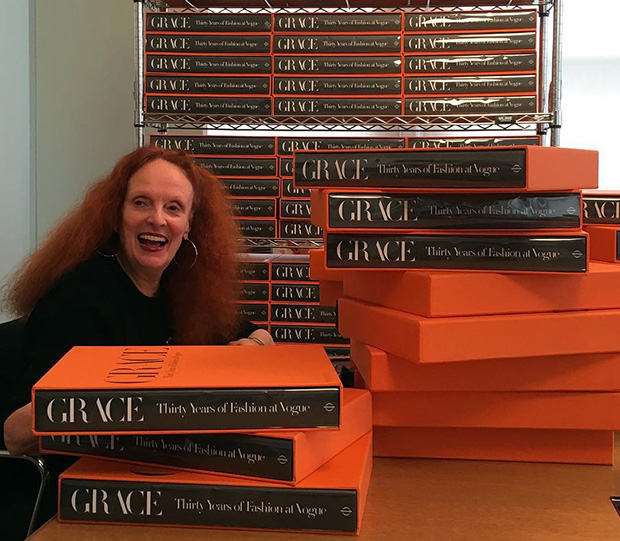 Grace Coddington comes to Phaidon
The creative director of US Vogue takes a break from the Condé Nast offices to sign copies of her new book
Grace Coddington works pretty hard. As the British-born creative director of US Vogue told us earlier this year, New York working place practices were a bit of a shock when she first arrived in the city back in 1987, yet, she has since adapted and flourished, becoming one of the best-known, most highly respected figures in fashion.
So, when she chose to take a break from Vogue's offices to visit our Manhattan headquarters on Bleecker Street, to sign copies of our edition of Grace: Thirty Years of Fashion at Vogue, we knew she was pleased with the book.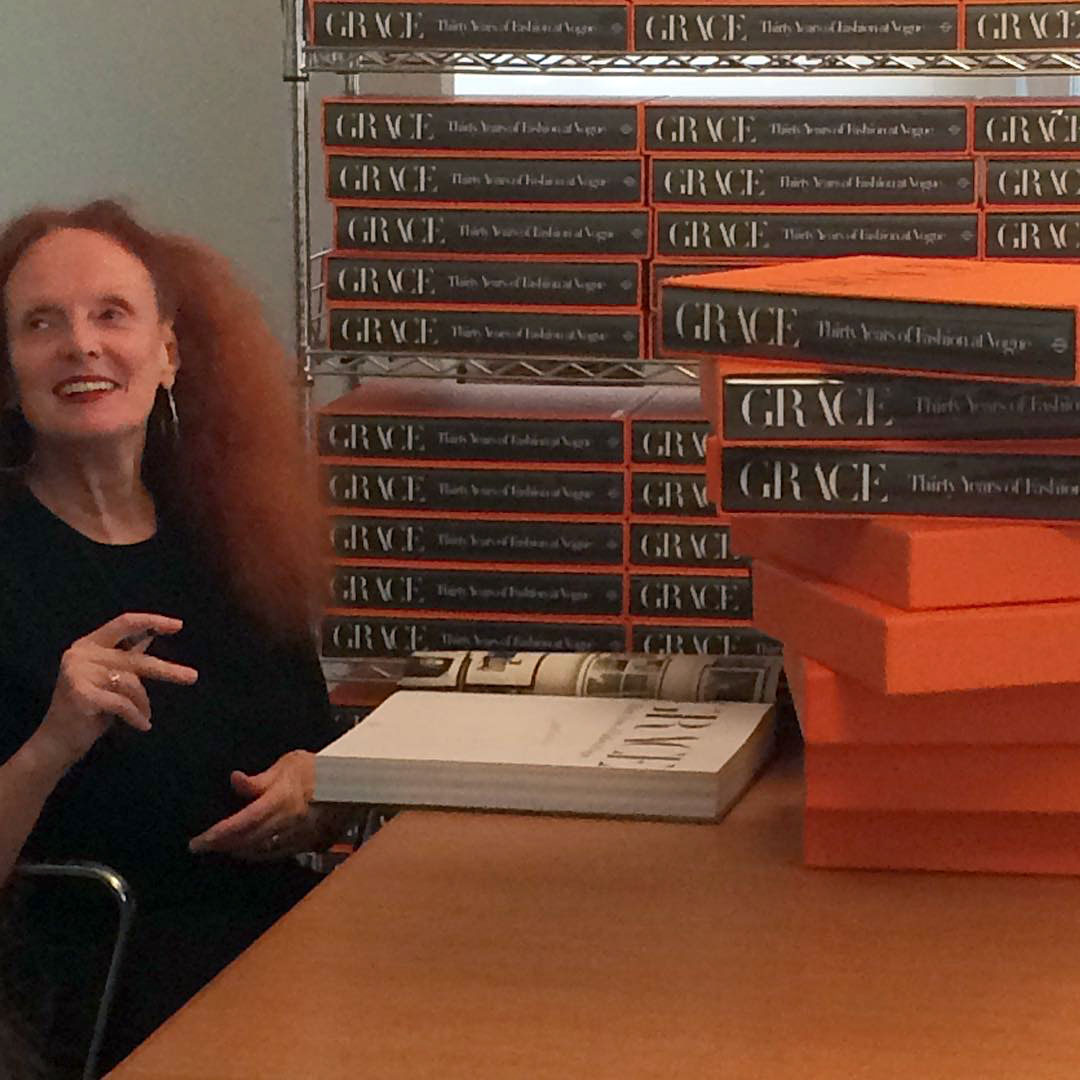 Originally printed in 2002, the title been rebuilt and reissued by Phaidon, and is out now. These signed copies are part of a Barneys promotion. You can order a copy of the new edition here, and check back soon for more on this great new title.