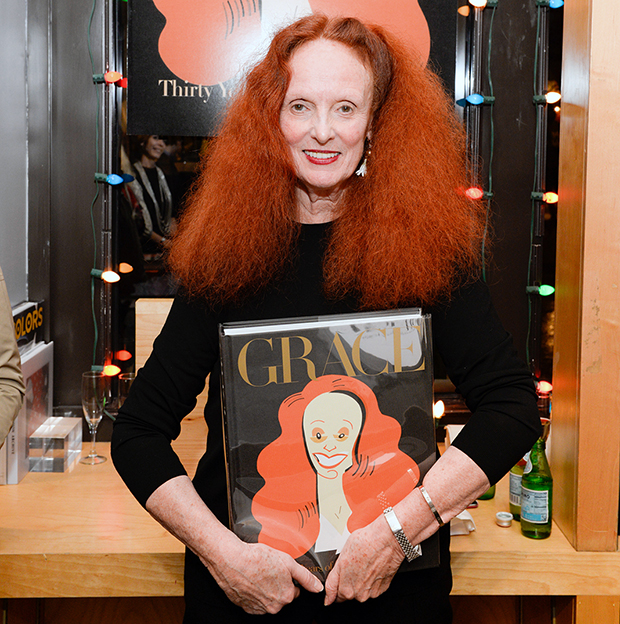 When Grace went to Bookmarc
Did you catch US Vogue's Creative Director signing copies of her new monograph at Marc Jacobs' NYC bookstore?
Grace Coddington may have begun her career as a model in the early 1960s, yet she truly made her career overseeing other girls' shoots, first at British Vogue, then as US Vogue's Creative Director.
However, all eyes were back on Coddington last Thursday, when she came to Marc Jacobs' book shop, Bookmarc, on Bleecker Street in Manhattan's West Village to sign copies of her newly reissued book Grace: Thirty Years of Fashion at Vogue.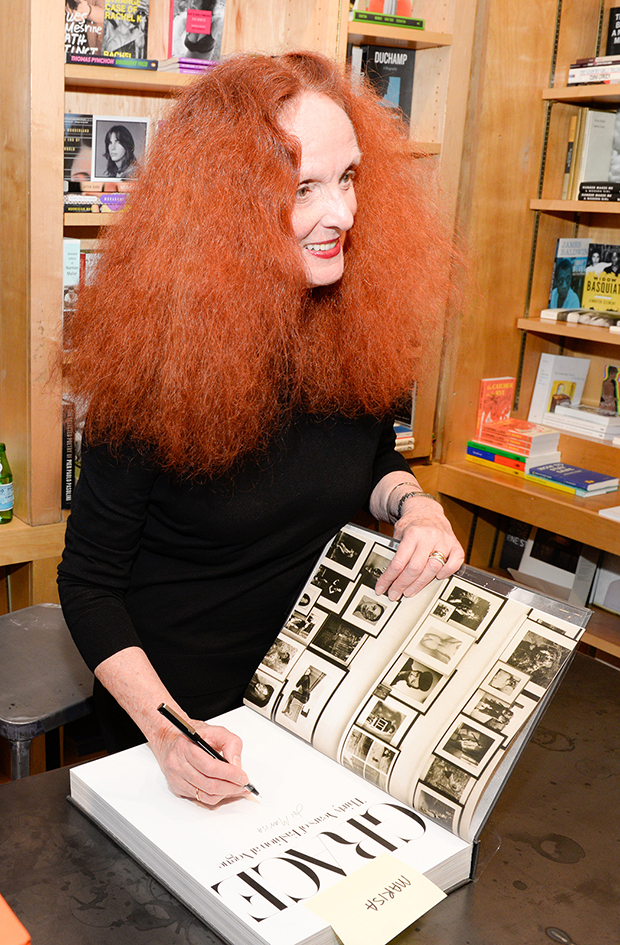 The event drew down some of Grace's favourite photographers, Arthur Elgort, Sheila Metzner and Peter Lindbergh­­­ – all of whom feature in her book – as well as Vogue contributors Camilla Nickerson, Camilla Nickerson and Tonne Goodman, and plenty of Grace fans.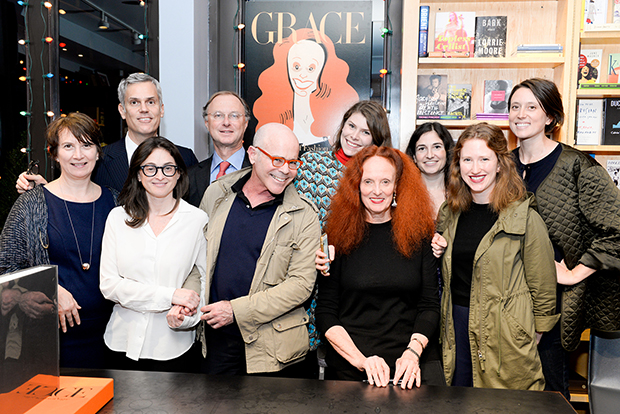 Staff at Bookmarc served champagne, as guests snapped up copies of Grace: Thirty Years of Fashion at Vogue. You can read Vogue.com's take on the event here; find out more about Grace in these interviews, if you like what you see you can order your own copy here.