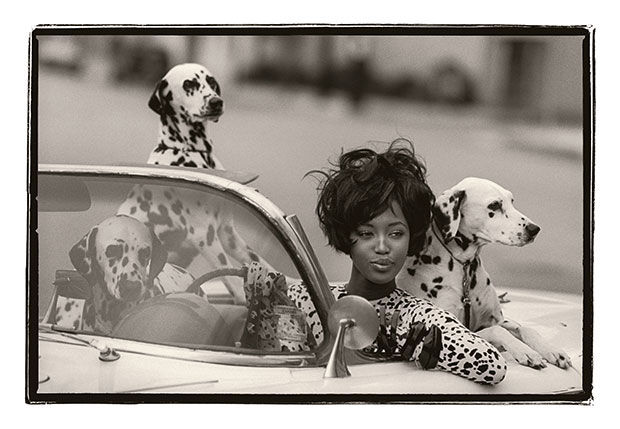 Vogue's Grace Coddington on The September Issue, Seventies China and Eighties New York
Towards the end of this month, Phaidon will publish Grace Coddington's book, Grace: Thirty Years of Fashion at Vogue. First published in 2002, and highly sought after ever since, this photographic monograph not only collects together the work of the legendary fashion stylist, it also showcases for some of the greatest fashion images ever published, taken by the likes of Cecil Beaton, Irving Penn, Bruce Weber, Steven Meisel and Mario Testino.
In anticipation of its release, we caught up with Grace at her Long Island holiday home, to discuss her life and work. You can read the first instalment of this interview here. In this second part, Grace talks about the documentary that made her a household name, as well as the differences between US and European working practices and why, in her opinion, even the wildest fashion story has to retain an element of reality.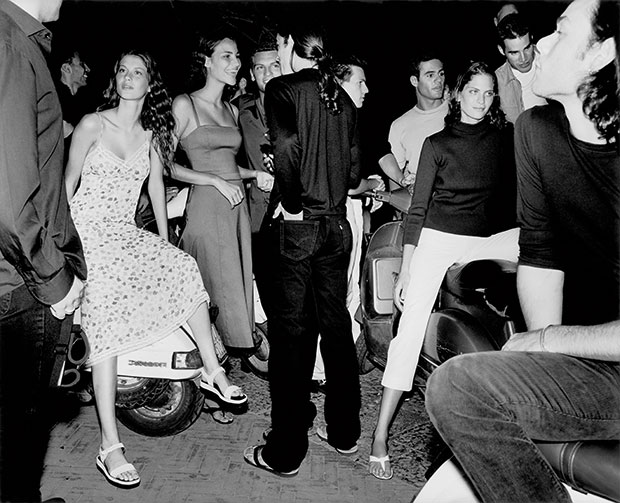 We're sure this is a question you get asked about twice a week, but would you tell us how the film The September Issue changed your life? "Yes, I do get asked that twice a week, because people are still seeing that movie. It's quite extraordinary. In fact the director came over to see me recently. We're very good friends, although in the beginning, I was extremely reluctant to let his film crew in on my life. I thought they would get in the way. After all, no-one acts completely naturally in front of the camera. For the first nine months, I shut my door on them. Then I was told I had to be in the film, I decided to make the best of it, and I made the film crew part of my team. I asked their advice, and I got to know them really well. It was a small team: a camera man, a sound man and a director and, sometimes the director wasn't even there.
"In the end it was very easy, and it seems that I came across as a more real person than some people in the film. Truthfully, they were only filming me for the last two weeks, but in the cutting of the film, I became a strong character. It's the way they edited it.
"The movie made me into someone whom everybody knew. Before The September Issue, a few fashion knew who I was, but nobody else. That does change things. Every time I go outside people shout my name, like a rock star, though they're always very nice! I'll be sitting on the subway and someone will come up to me to ask, "What's it like working at Vogue?" I get into a conversation like that every other day. It also gets you tables in restaurants, as well as a lot of opportunities."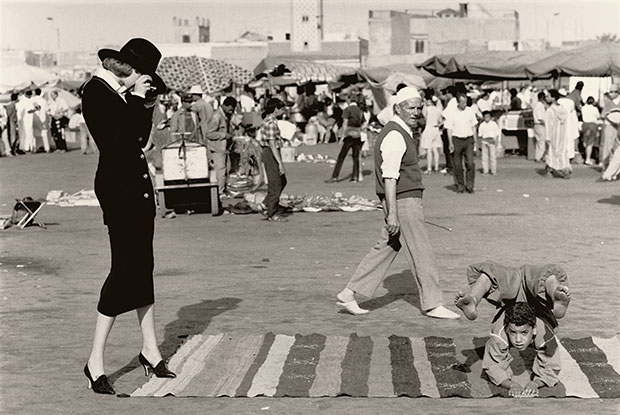 You are known for your high-production, cinematic-style shoots. Yet, leafing through this new book, there are quite a few simple images of beautiful girls in great clothes. Have we misunderstood you? "No. It can be high production, even if it's a girl standing against a grey background. Yes, I like things that tell a story – I think that's what I'm known for – but you can tell a story on a simple background too. I do like putting things in a location, because it helps. But then the endless flights and travelling can get to you. To put something in a stark studio is much more difficult, because the thing itself has to speak louder, whereas if you put it in a beautiful landscape you have half the job already done for you. You can be more focussed in a studio, but you can also get stifled and bored, and it feels repetitive. So I like the juxtaposition of doing a studio one day and a location the next. And there can still be a story behind it, even if it's in the studio, or you can build a set! There are endless variations."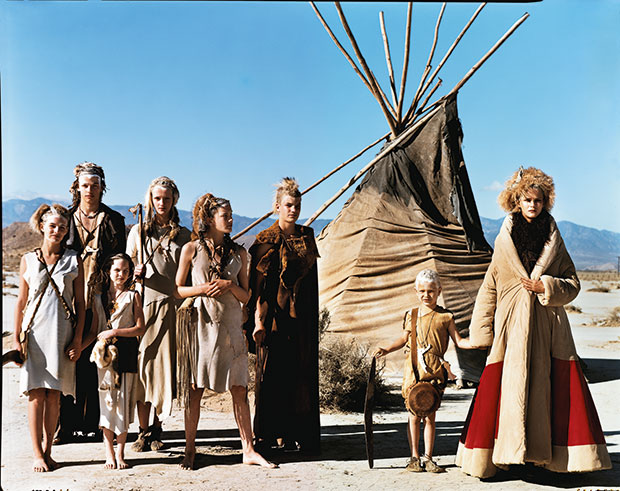 In your book, you write about flying to China to shoot a story in the 1970s. What struck you about the place? "Everyone was still wearing the Mao uniform. That was extraordinary. And I mean absolutely everybody. I think two-year-old babies occasionally wore a little shirt with a duck on it or something, but everybody else, from about the age of four onwards, wore the Mao uniform, in either khaki or blue, and they had regulation haircuts.
"Visually, it was very beautiful. I've always been fascinated by uniform anyway. But you know, one has to look at what goes on behind all that, and it was a repressive, terrible government. Aesthetically, it was extraordinary, though I'd be embarrassed to say "oh, it looked great", because it was an indication of how little freedom everyone had. At least they had settled on a uniform that was extremely practical, well-cut and simple.
"I went out a bought a hundred pairs of pants myself and brought them home. I loved it, though that makes me sound like a silly fashion person - which I was! [laughs]. I've always, in my travels, collected things from the places I've been.
"In China, the other thing was that, everywhere you went, were these big sofas, and they all had a white slip cover on them, even if they were in the middle of a train station. Incredible. And again, it made a huge impact on me. When I got home, I got rid of all my English chintz and I got yards and yards of white linen and covered everything. It's so practical; you throw it in the laundry once a week. I guess that's what they did in the train stations."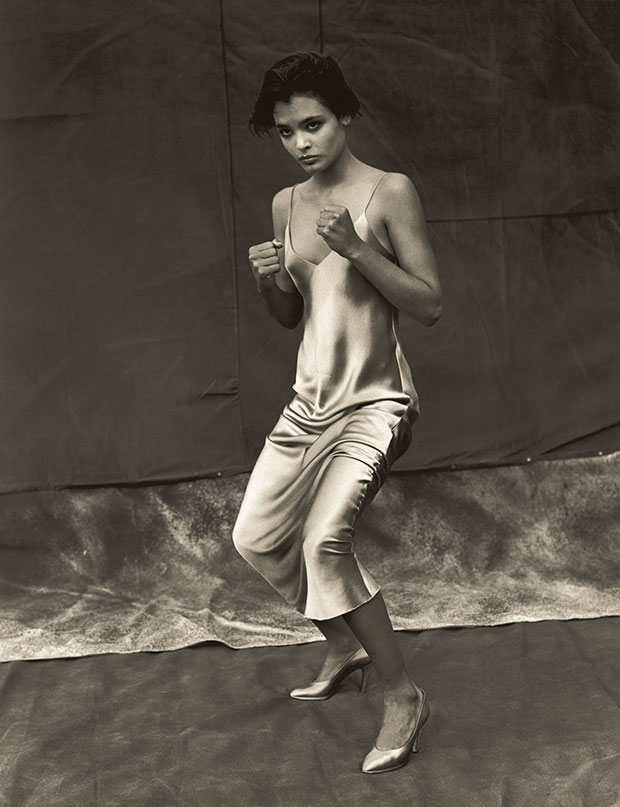 You also relocated from London to New York in 1987. How different was New York City, in terms of a working environment? "It was pretty different. I briefly changed jobs. I was made design director at Calvin Klein, and I was there for over a year and a half. It was very different to working on a magazine, which is why I went back to working on a magazine. I just preferred the variety of magazines. I'm not a designer. I wasn't really directing design; I was just inspiring and discussing where I felt fashion was going.
"In either case, the change in working practices, between Britain and America, was harsh. You can't mess around. There wasn't time for a cup of tea, they worked extremely hard. People worked hard in England, of course, but you did it in your own time. In America it was full on or you're out. No one ever got fired in England, and people always got fired in America. Is it better? I don't know. Ultimately, does it achieve the same? Pretty much. It's just the way they approach things. So, I'd try not to slope into work at midday, which is what you often did in London. There's a certain expectation you'd better meet, otherwise you were out of a job."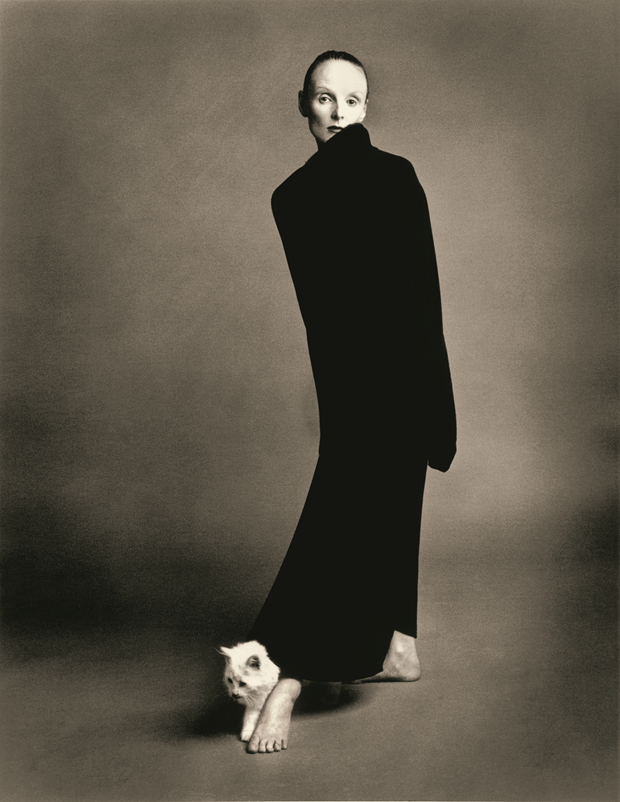 In your book you also write about the importance of a shoot looking "real" Could you tell us a little more about that? "Real to you and real to me might be two different things. For me, I need to feel like, to some extent, the shoot could really happen. I'm always interested to see, say, if we're going on location, what's the terrain like, can she wear high heels? If the model should wear sandals or Wellington boots, then that's what she's going to wear. Where you are decides what you have on your feet, and what you have on your feet dictates what you have all the way up.
"I don't generally like a lot of fantastical make-up, but occasionally you can have fun with it. I find the hair very important, and it can be wild and mad, or extremely real. I like extreme hair, but then I also like it when it's a no-hair and no make-up story. If it's stripped down and real, it can take more to get a picture, especially when you don't have something extremely eye-catching to shoot. It's easier to photograph a huge big evening dress than it is to photograph say, a girl in a simple dress just standing there."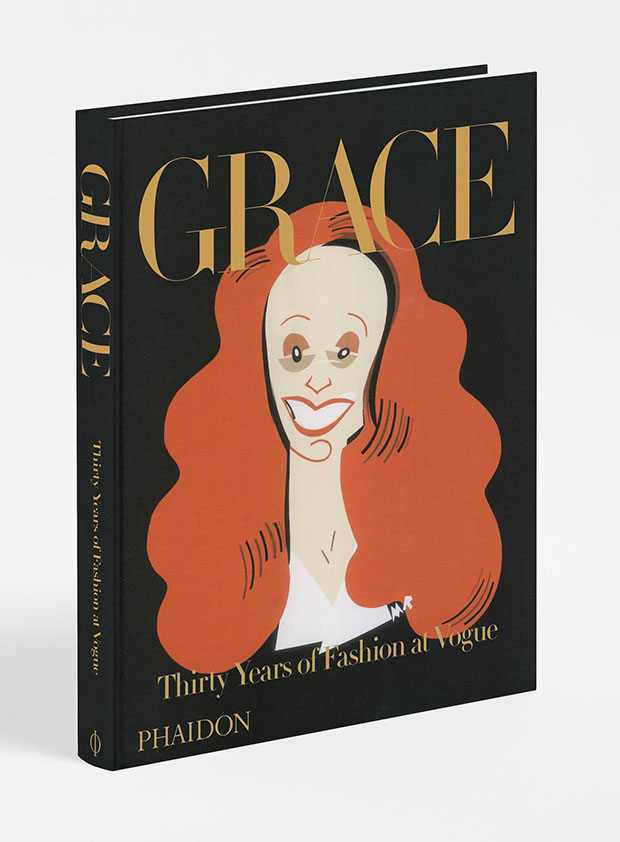 To see more of Grace's work, both the real and the fantastical, buy a copy of Grace: Thirty Years of Fashion at Vogue here, and check back soon for the third instalment of this interview, where Grace talks about the influence of Georgia O'Keeffe, what she looks for in a photographer, why she still doesn't "get on with" the internet and what she likes to wear these days.