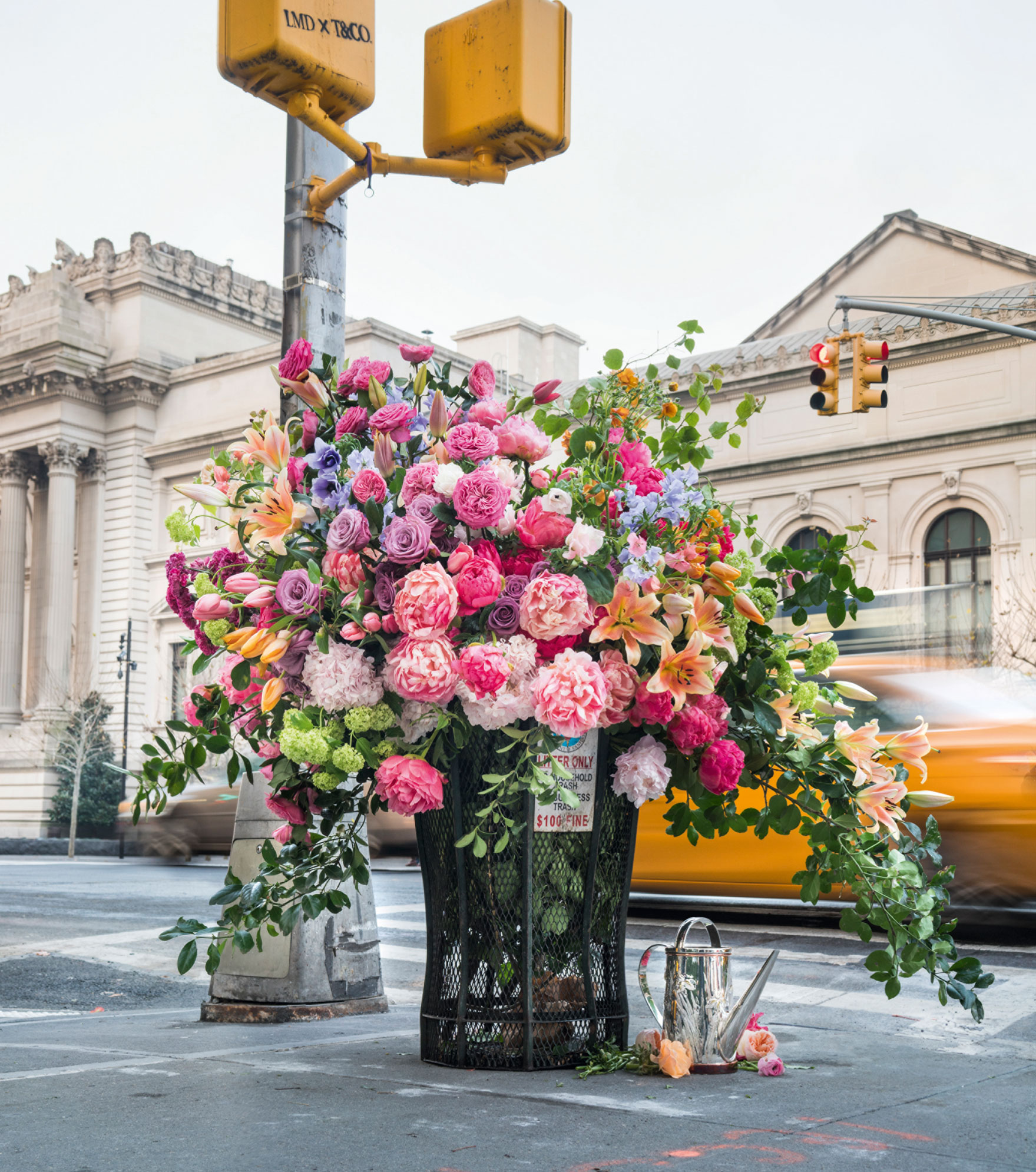 The Flowers that became street art
Discover how NYC florist Lewis Miller took his stems to the street, in our new book Flower
The petals of spring and summer might have fallen and faded, but in our new book, Flower: Exploring the World in Bloom, they're just bursting into life. This exquisitely conceived new title brings together some of the most important, impressive and absolutely beautiful floral images ever committed to canvas, film, sculpture or screen. These vary from classic works by such artists as Katsushika Hokusai, Andy Warhol, and Jan Brueghel the Elder, through to contemporary masterpieces by Jeff Koons and Wolfgang Tillmans.
Many of the works in the book are artistic renderings of flowers. However, a few escape the studio space to run wild in a very different environment. Consider this unsanctioned public floral display, or 'flower flash' from one enterprising NYC floral artist.
"An enormous arrangement of exuberant summer stems spills out from a New York City trash can: luscious pink peonies, lilac and pink roses, orange and peach lilies, pink tulips, blue sweet peas and delicate orbs of Viburnum opulus," runs the text beside this image in our new book. "Behind them a yellow cab whizzes along the street and the creamy façade of the Metropolitan Museum of Art provides an elegant backdrop. This is a Flower Flash, the brainchild of Lewis Miller, whose guerilla installations of over-the-top blooms pop up in the most unprepossessing spaces: a disused post office, bus shelters, traffic signs, roadworks and subways all over New York.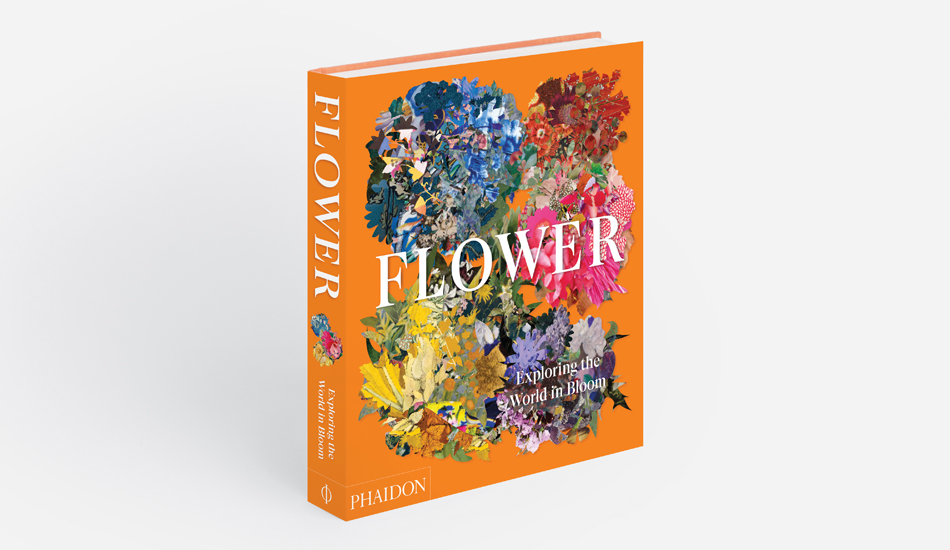 "Miller founded his eponymous studio in 2002, working on private events for fashion and luxury brands such as Bulgari, Valentino and Tiffany, and in 2016 he began creating his impromptu public displays as a way to use up leftover flowers and foliage from events that would otherwise go to waste. The first was at the John Lennon Memorial in Central Park, which Miller circled with 2,000 dahlias and carnations. Each display is put together by a small team in around fifteen minutes in the early hours of the morning to bring some joy to the city's commuters as they rush to work. Occasionally, an individual takes a few stems for themselves – but it's all part of the fun."
It certainly looks like fun. To see further images like this, and to understand how Miller's wild floristry fits into a wider, art-historical context, order a copy of Flower here.