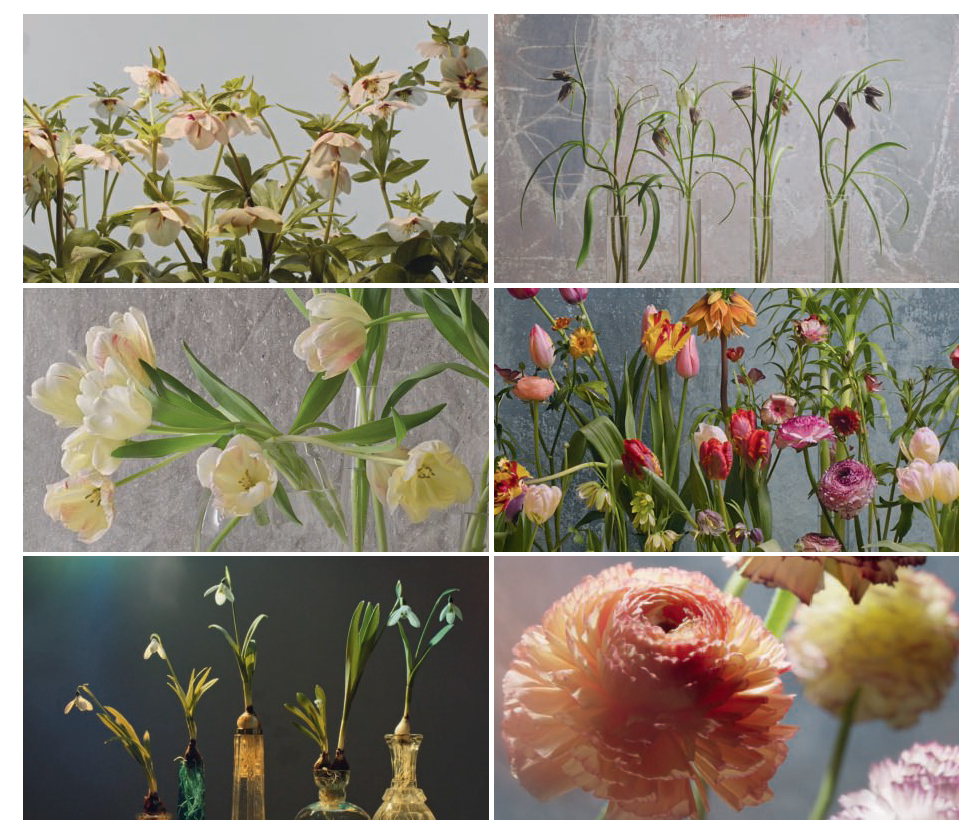 The Flowers that dance to the seasons
Our new book Flower features a brilliant stop-motion work that celebrates the miracle of spring
The most important, impressive and beautiful floral images ever committed to canvas, film, sculpture or screen featured in our new book Flower: Exploring the World in Bloom, vary from classic works by such artists as Picasso, Pierre-Auguste Renoir and Vincent Van Gogh, through to contemporary masterpieces by the likes of Wolfgang Tillmans, Collier Schorr and Gregory Crewdson.
Most of the works in the book could be classed as still lifes, capturing the static beauty of nature's reproduction in one single moment. However, one particular entry focuses on the slow movements of the plants, as well as the movement of the seasons, which become dance-like when subjected to time-lapse film-making.
"A tableau of delicate blue muscari and elegant white snowdrops emerges and blooms from an assortment of glass bulb vases,' runs the text in our new book. A row of snakeshead fritillaries, with their unusual checkerboard pattern, dance in glass test tubes; a group of imperial fritillaries in rich orange, picotee pink ranunculus and tulips in carmine, white and blush pink twist and turn as they stretch for the light.
"These are just a few of the vignettes created by floral designer Flora Starkey for her celebratory short film Spring Rites, which heralded the vernal equinox of 2018. Directed by James Stopforth and set to an ethereal contemporary score by sound designers Will Ward and Jack Wylie, the stop-motion film celebrates the miracle of flowers as they emerge from their winter dormancy and bloom into spectacular forms and colours, emphasized by moody or kaleidoscopic lighting that moves from light to dark throughout the nearly seven-minute duration.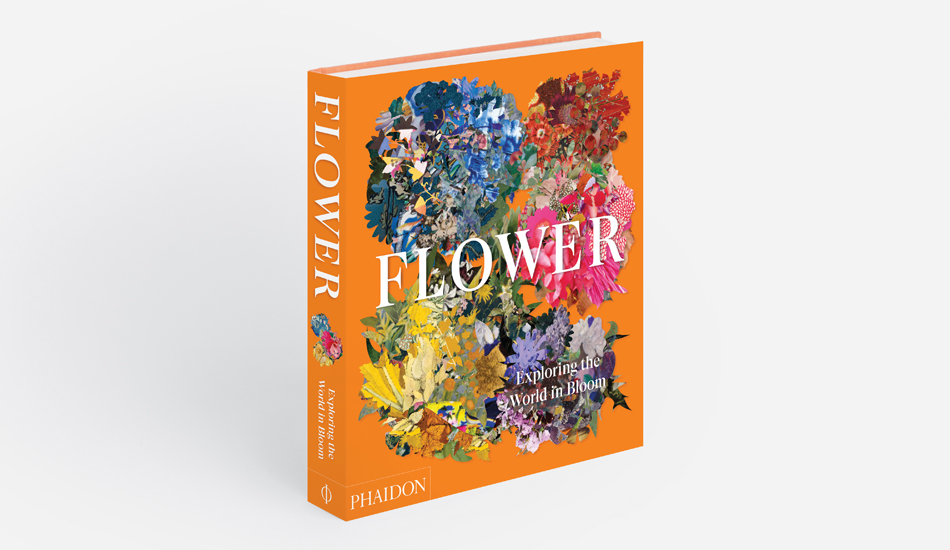 The flowers loosely chart the progression of spring, from early species such as snowdrops that emerge in the depths of winter through to late spring blooms, including anenomes, lily of the valley and the unusual deep aubergine spires of Fritillaria persica.
"Starkey frequently cites her inspirations as Dutch and Flemish paintings of the sixteenth and seventeenth centuries, but continues to push contemporary boundaries, treating flowers not just as decoration but as a visual art form."
The petals of spring and summer might have fallen from their stems, but in our new book, they're still full of life. To see how these highly animated blooms fit into the wider arrangement of floral art throughout the ages, order a copy of Flower: Exploring the World in Bloom here.