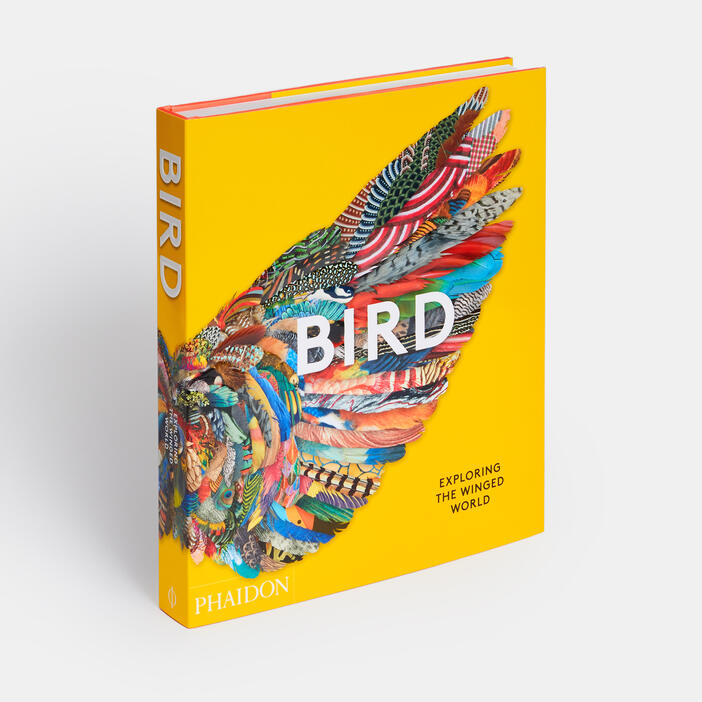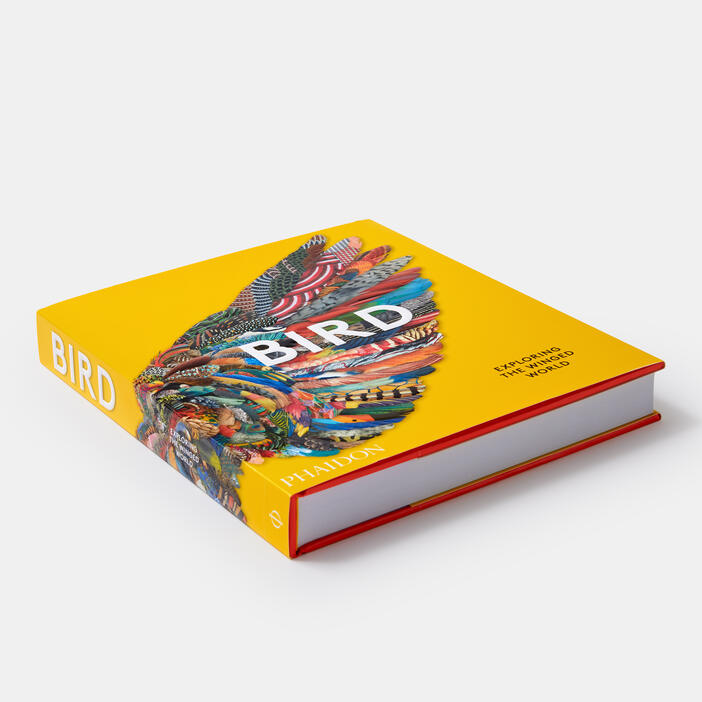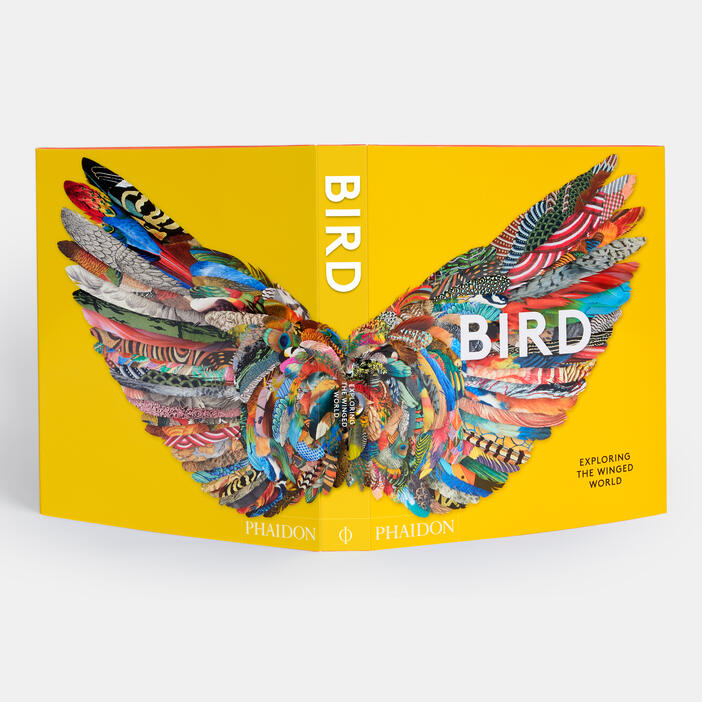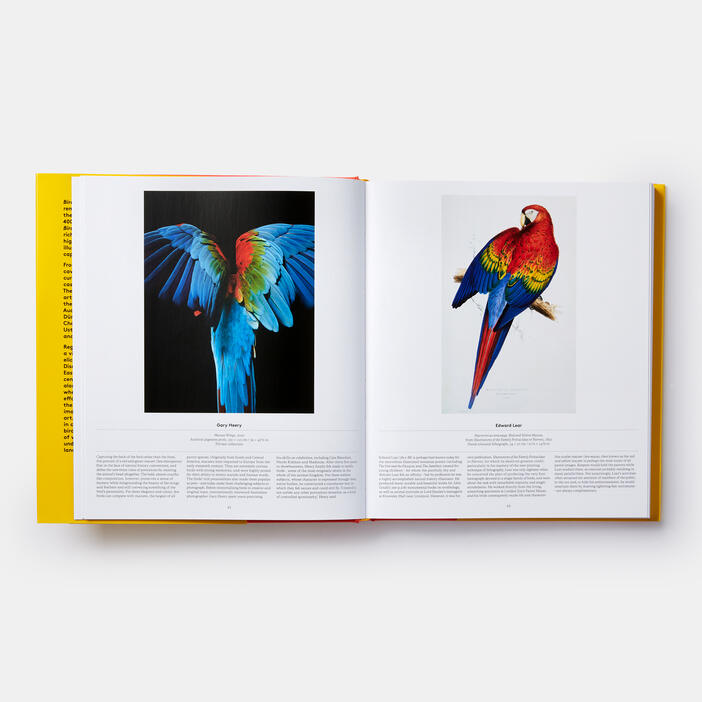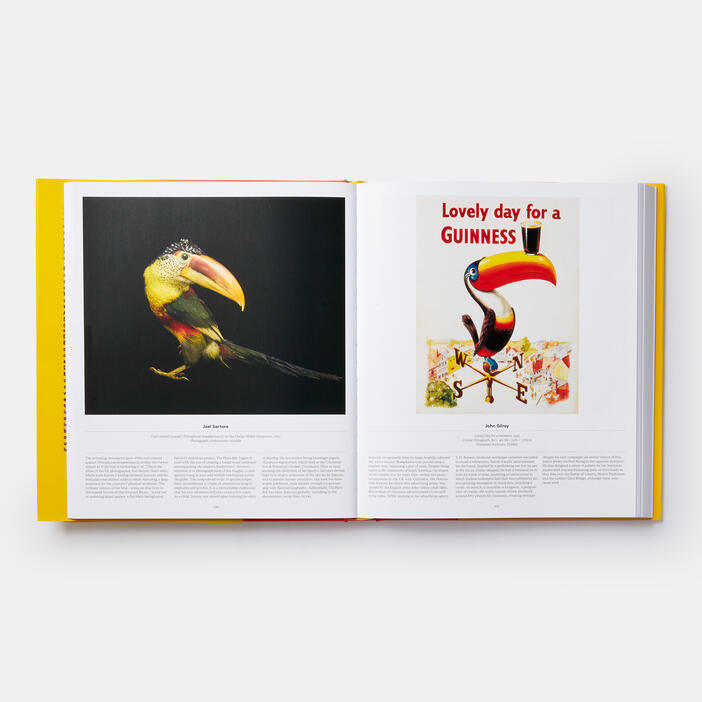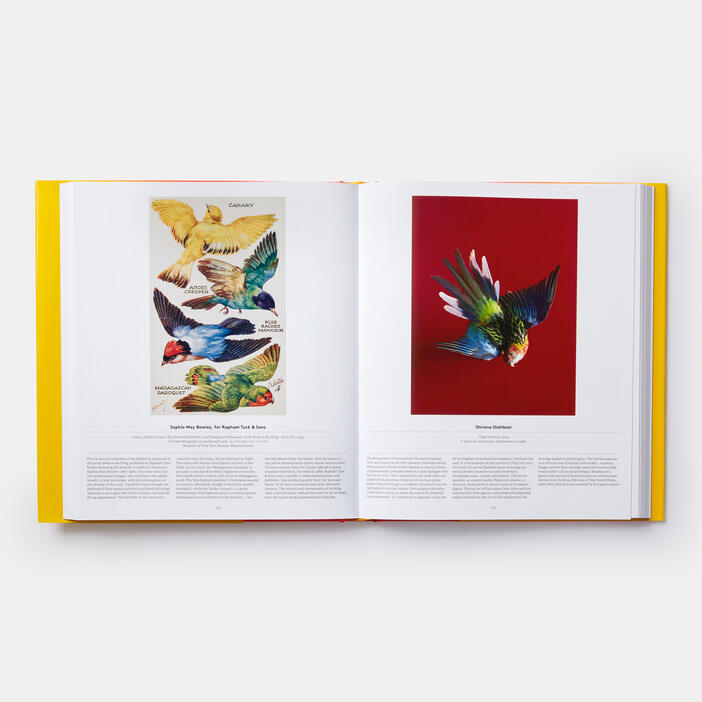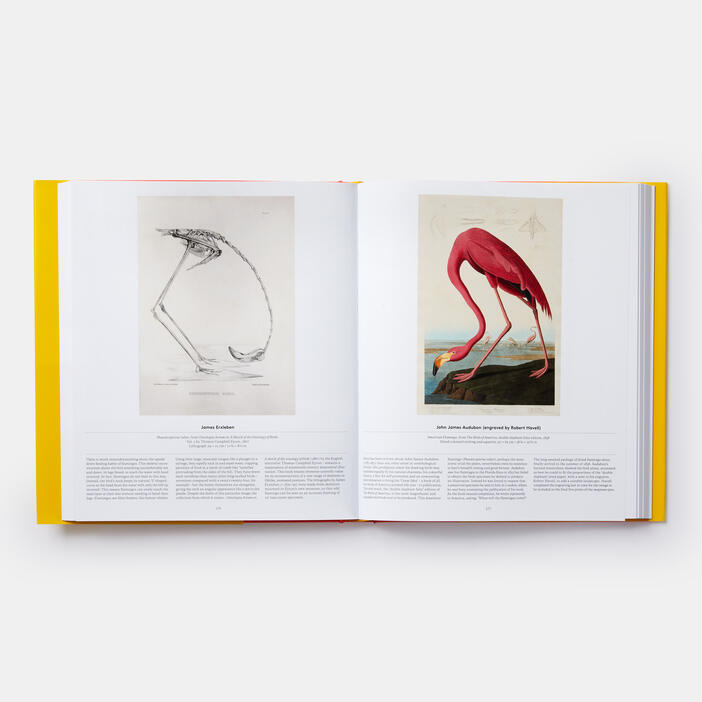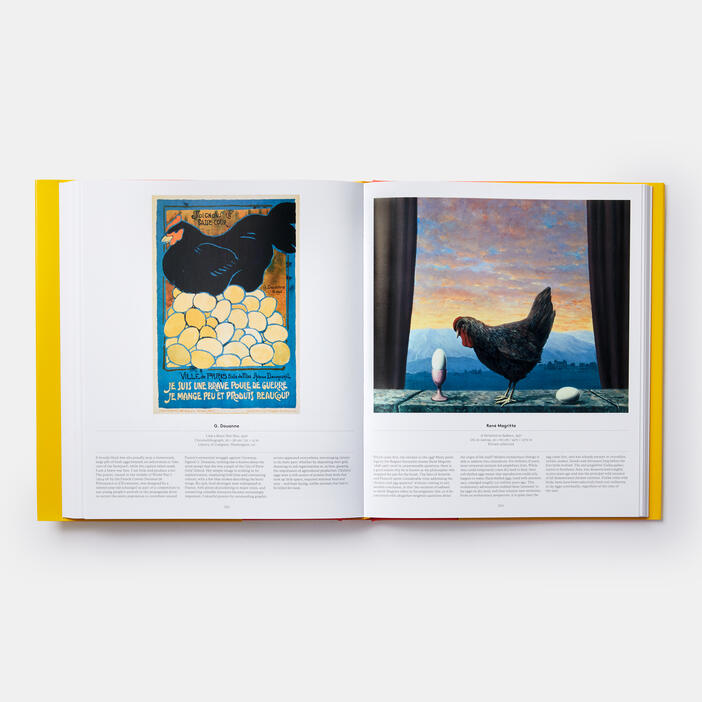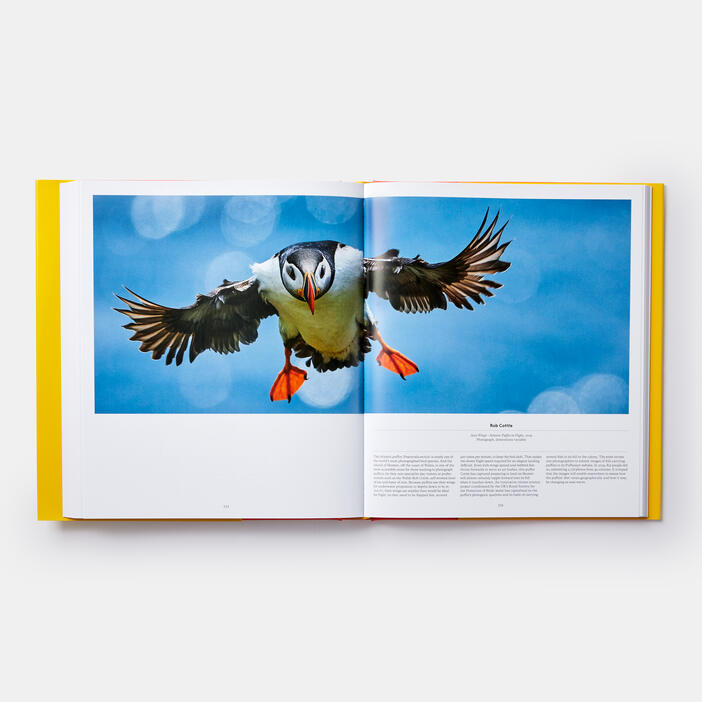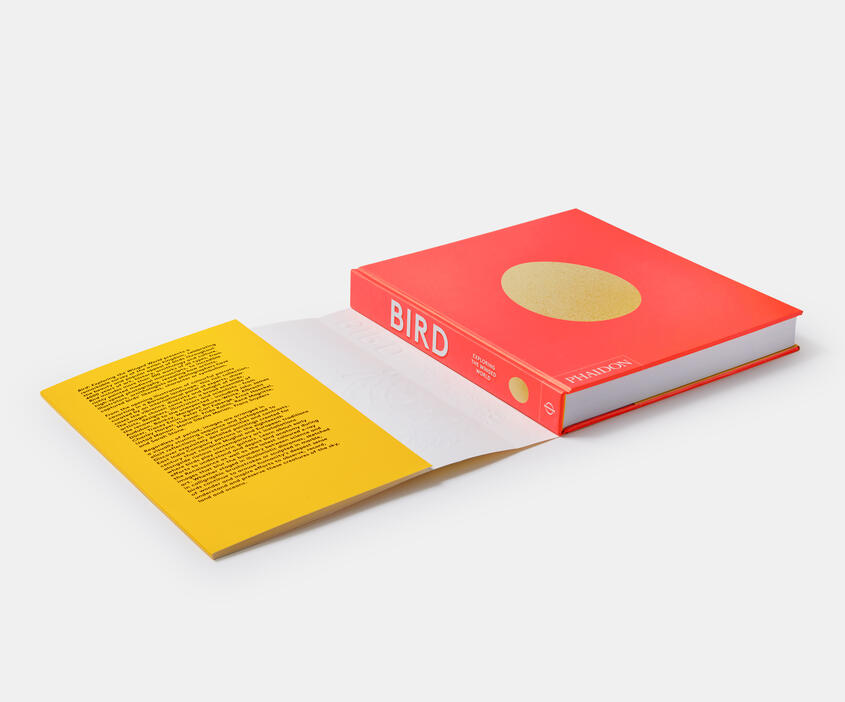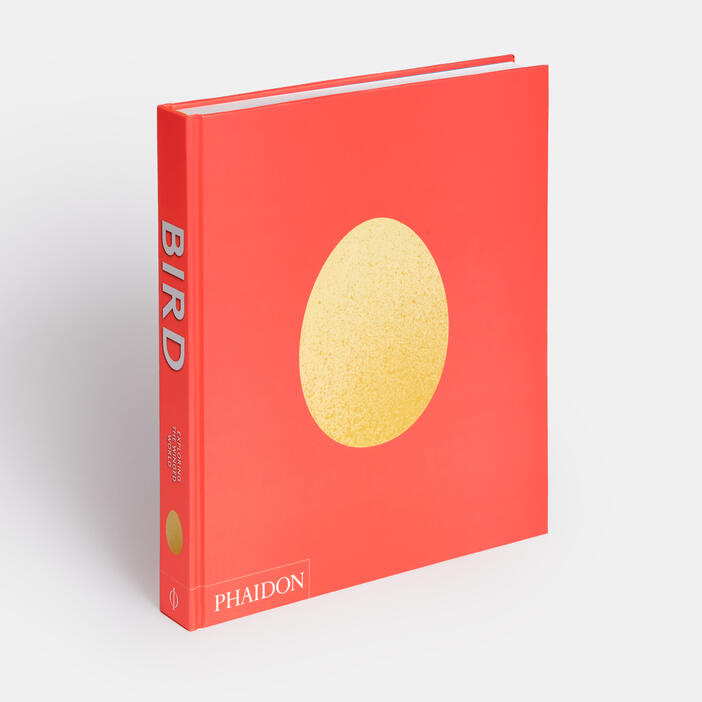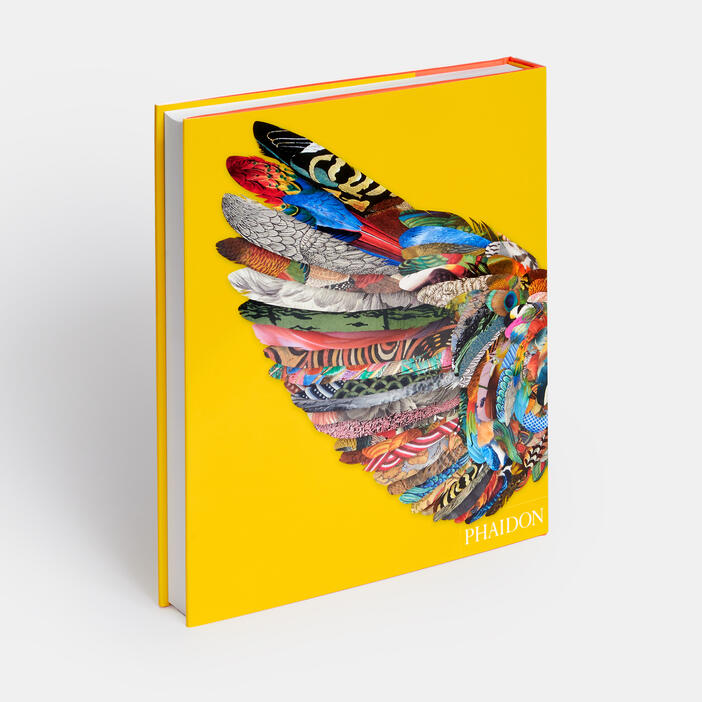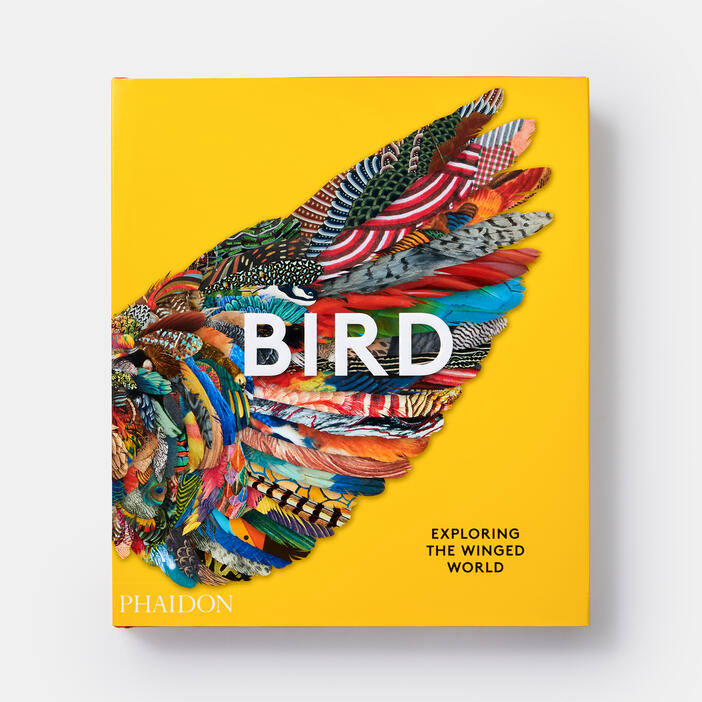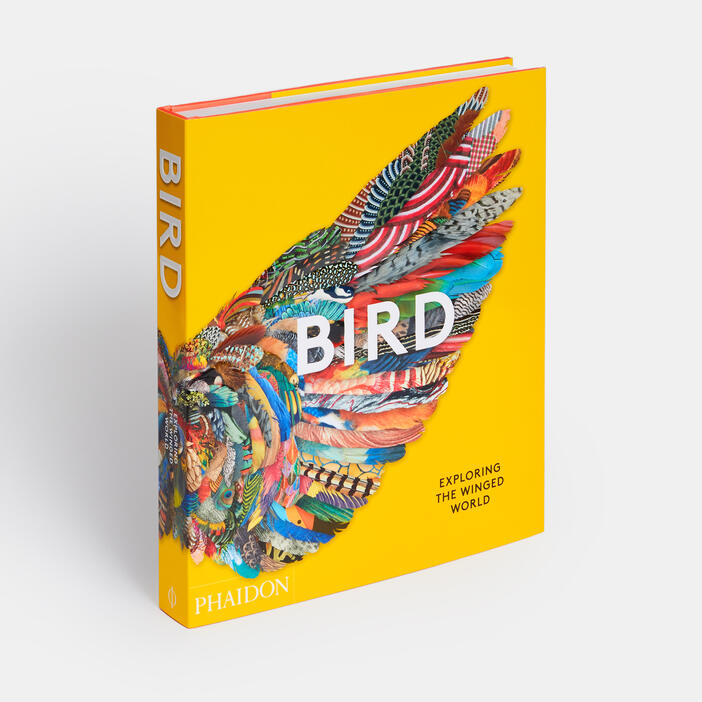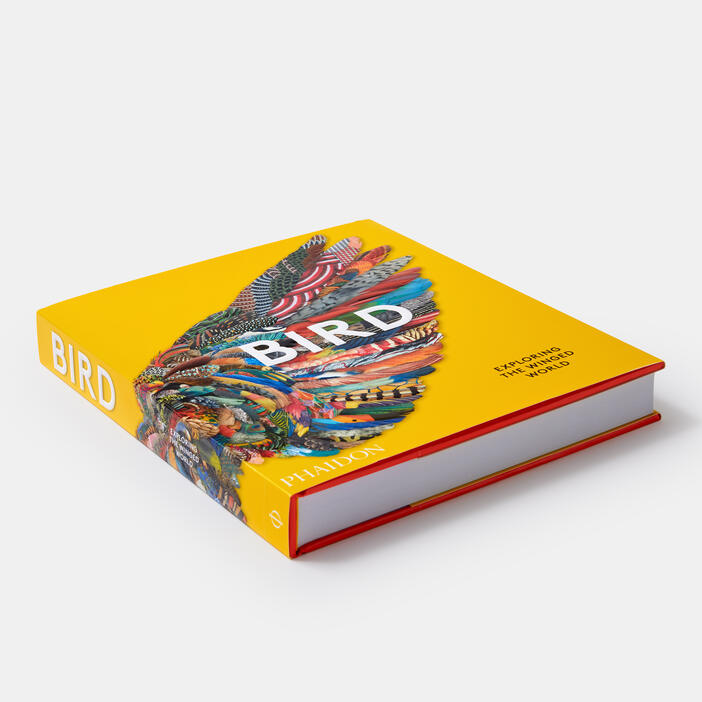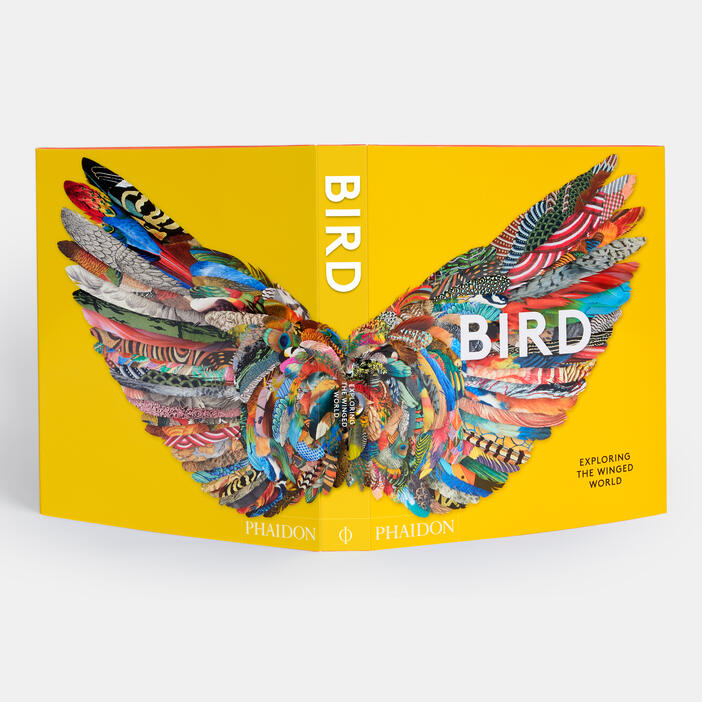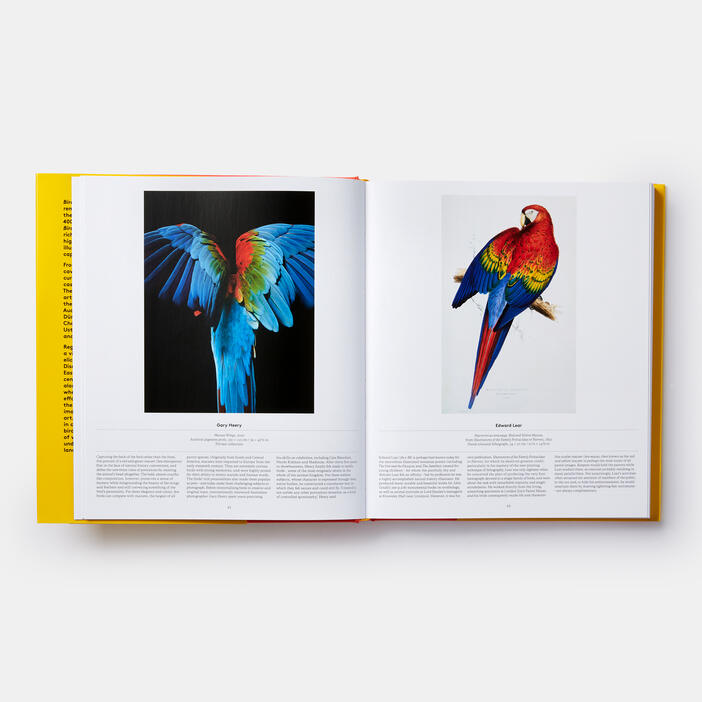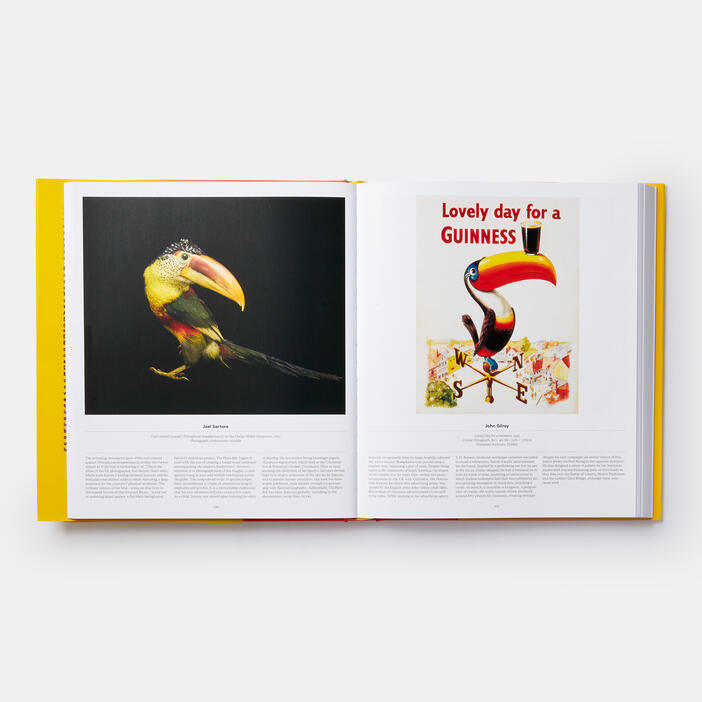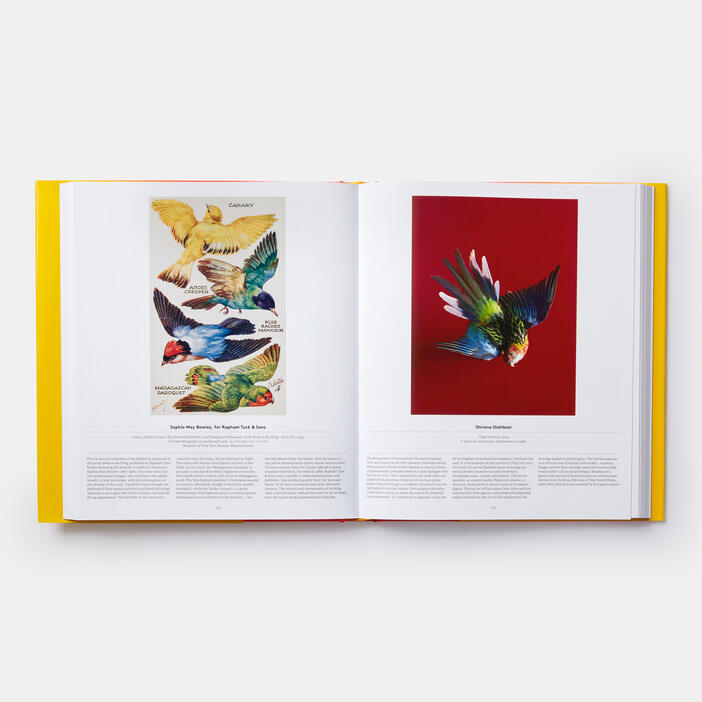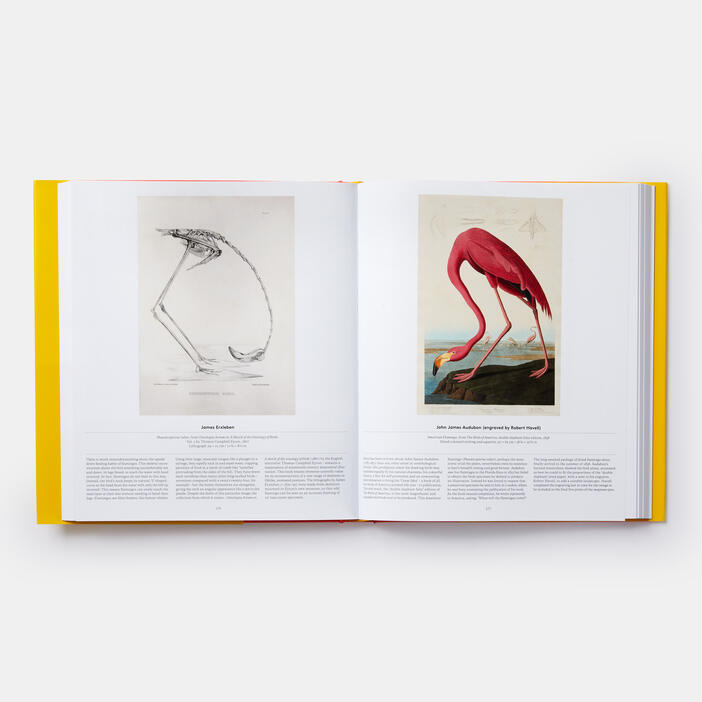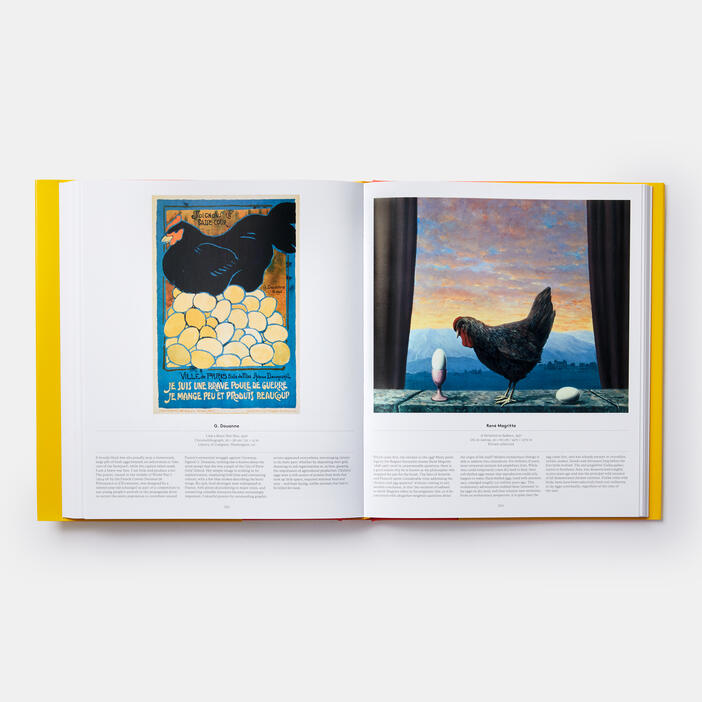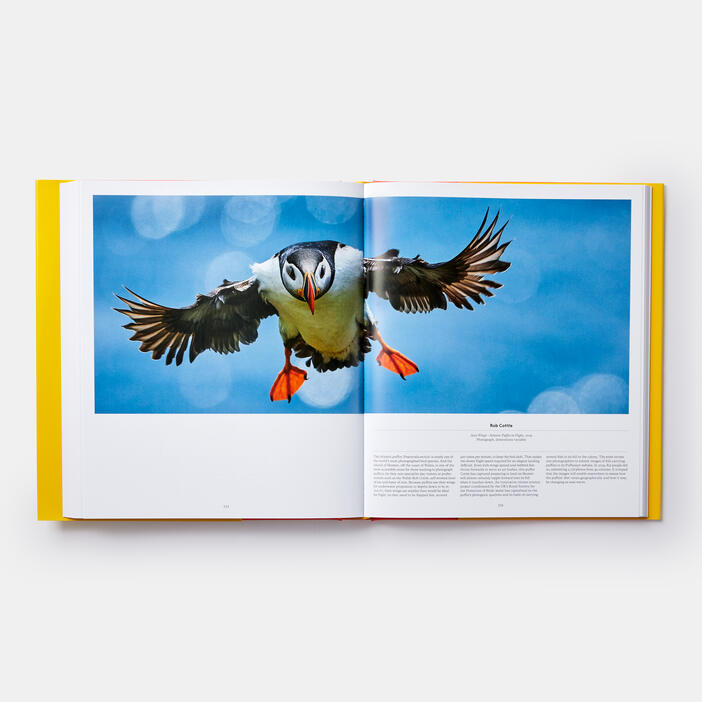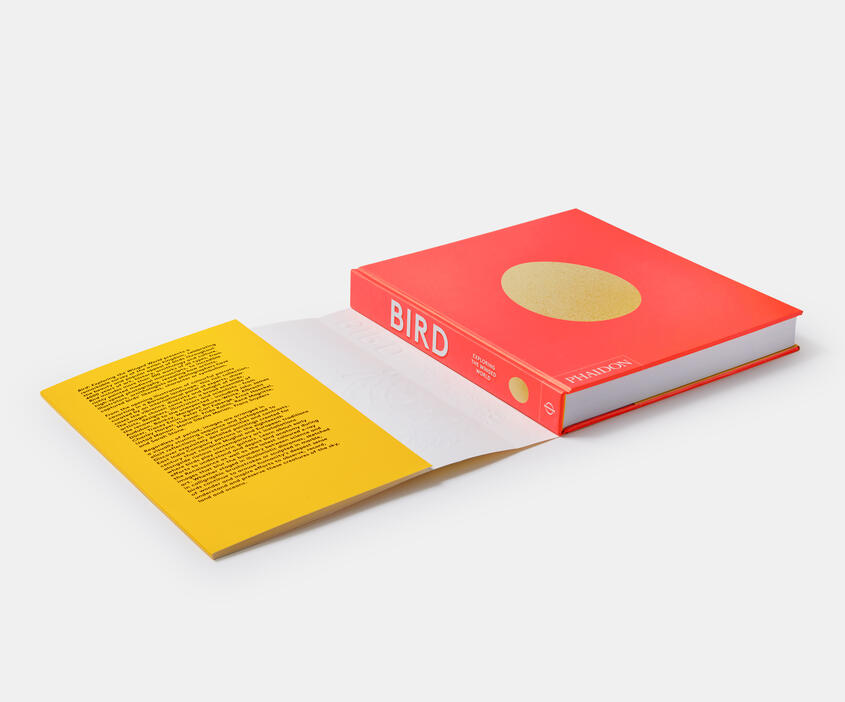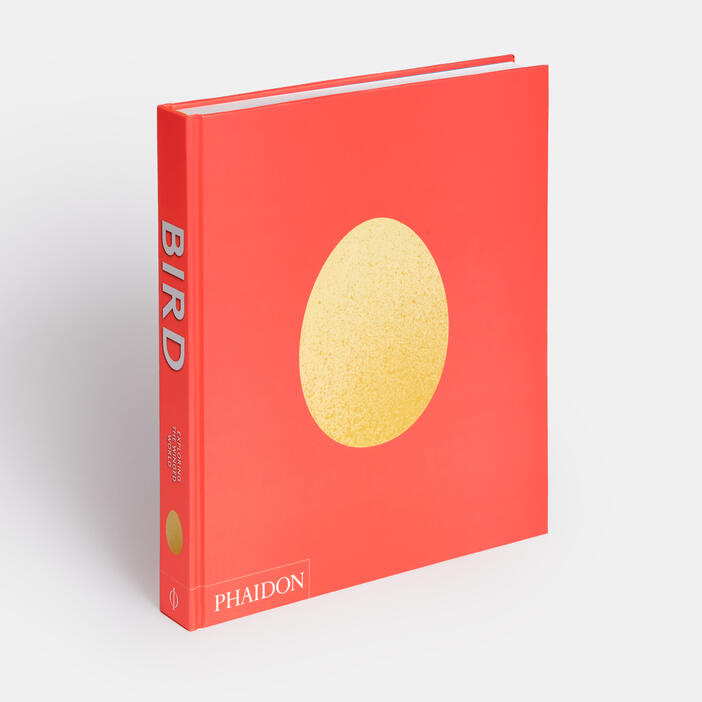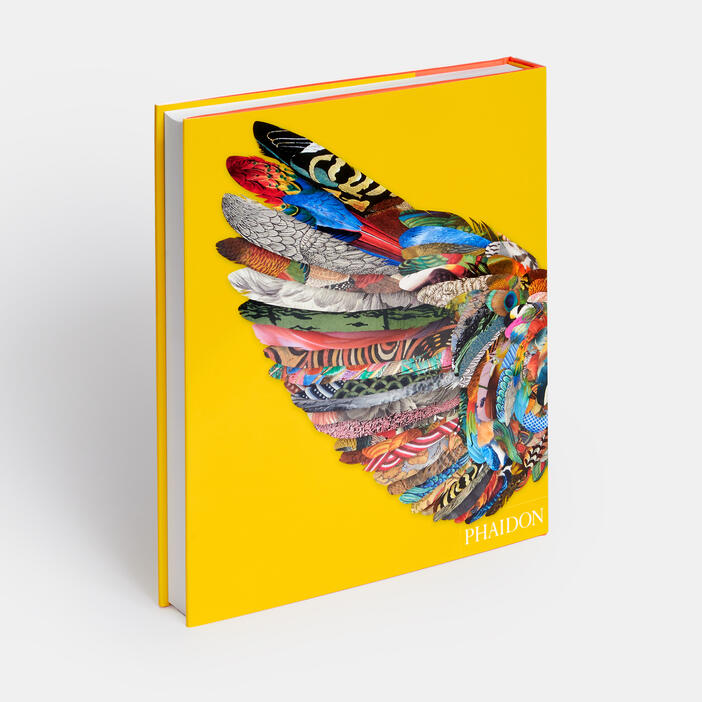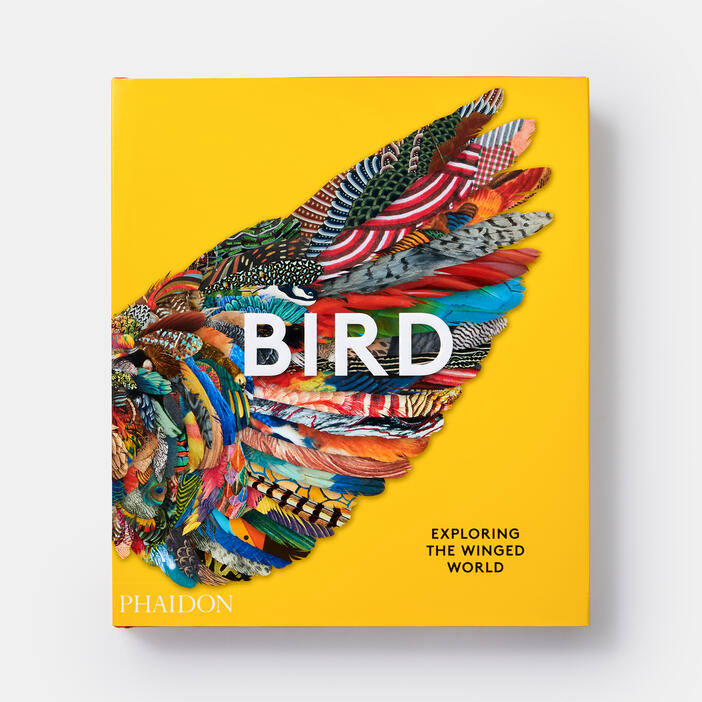 Bird: Exploring the Winged World
Price AUD$79.95 | Phaidon 100 Price CAD$74.95 | Phaidon 100 Price £39.95 | Phaidon 100 Price T59.95 | Phaidon 100 Price USD$59.95 | Phaidon 100 Price €49.95 | Phaidon 100
'The most glorious cornucopia celebrating our enduring love affair with birds - an uplifting and eye opening tribute to the way they enrich our lives.' - Alan Titchmarsh MBE, British TV presenter, broadcaster, and gardener
'Wonderfully illustrated.' - Wall Street Journal
Let your imagination take flight and celebrate the beauty and diversity of birds throughout art, science, history, and culture
This visually stunning survey of birds, chronicling their scientific and popular appeal throughout the ages and around the world, showcases the remarkable diversity of species in the avian kingdom, from tiny hummingbirds to ostriches taller than humans, and icebound penguins to tropical macaws.
With its content curated alongside an international panel of ornithologists, art historians, wildlife photographers, conservationists, and curators, this extraordinary book includes illustrations and artwork of all styles, with works by a diverse and often surprising range of creators from many different backgrounds, including: John James Audubon; Robert Clark; Mark Dion; Charley Harper; Barbara Kruger; Edward Lear; Ustad Mansur; John Ruskin; Joel Sartore; Sarah Stone; and Charles Frederick Tunnicliffe.
Arranged in thoughtfully paired juxtapositions, it reveals how artists, illustrators, ornithologists, and photographers - from ancient Egypt to the present - have captured the spirit, likeness, character, and symbolism of birds. Including Tweety pie paired with the Twitter bird; birds as 300-foot desert carvings or 2-inch-tall ivory statuettes; bird bones, bird bank notes, sculptures and birds shaped as beds, the book's three hundred visually stunning entries span four thousand years of fine art, photography, ornithological drawings, popular culture, and scientific discovery from all corners of the globe to create the ultimate celebration of the winged world.
Advisory panel: Dawn Balmer, Tim Birkhead FRS, Dr Alexander Bond, Gordon Campbell, Dr Sylke Frahnert, Joëlle Garcia, Elizabeth Hammer, David Lindo aka The Urban Birder, Jen Lobo, Fred G. Meijer, Sabine Meyer, Penny Olsen, Oliver Rampley, Katrina van Grouw and Dr Lisanne Wepler
Additional texts: Giovanni Aloi, Sara Bader, Dr Alex Bond, Dr Michael Brooke, Tim Cooke, Clare Coulson, Nick Crumpton, Louisa Elderton, Diane Fortenberry, Carolyn Fry, Elizabeth Hammer, David Lindo, Fred G. Meijer, David B Miller, Rebecca Morrill, Penny Olsen, Michele Robecchi, Gill Saunders, James Smith, David Trigg, Katrina van Grouw, Martin Walters, Isabella Wing-Davey and Dr Lisanne Wepler
Specifications:
Format: Hardback
Size: 290 × 250 mm (11 3/8 × 9 7/8 in)
Pages: 352 pp
Illustrations: 305 illustrations
ISBN: 9781838661403
Phaidon Editors
Katrina van Grouw is an illustrator and fine artist, best known for books including The Unfeathered Bird and Unnatural Selection.
Jen Lobo is an artist and illustrator. She was the 2019-20 Bartels Illustrator at the Cornell Lab of Ornithology.
'A sumptuous collection of paintings, jewelry, photography, scientific texts, and other objects celebrating avian life that spans nearly 5,000 years of human history.' – Audubon
'Documents the importance of the avian world to all of human society.' – New York Times
'A contemplative study of some of the planet's most beautiful creatures, with packaging as vibrant and whimsical as the species themselves.' – Forbes
'An extensive celebration of feathered creatures across thousands of years.' – Colossal
'Extensive ... plays special emphasis on the symbolic nature of our winged friends.' – HYPEBEAST
'Stunning.' – Bird Watching
'A fantastically well-curated collection of bird imagery in art and culture.' – NPR
'An engaging and visually stunning visit to the avian kingdom.' – Robb Report
'Wonderfully illustrated ... takes us on an unpredictable journey throughout the world.' – Wall Street Journal
'This is the perfect coffee table book for when it's so cold and wet that you've decided to postpone your birdwatching session.' – BTO (British Trust for Ornithology)
'The most glorious cornucopia celebrating our enduring love affair with birds - an uplifting and eye-opening tribute to the way they enrich our lives.' – Alan Titchmarsh MBE , English TV presenter, broadcaster and gardener
'A lavish and fascinating collection of great artwork featuring birds, from the earliest times to today. Compelling and absolutely beautiful - a visual feast.' – Stephen Moss , naturalist, author and original producer of BAFTA award-winning series 'Springwatch'