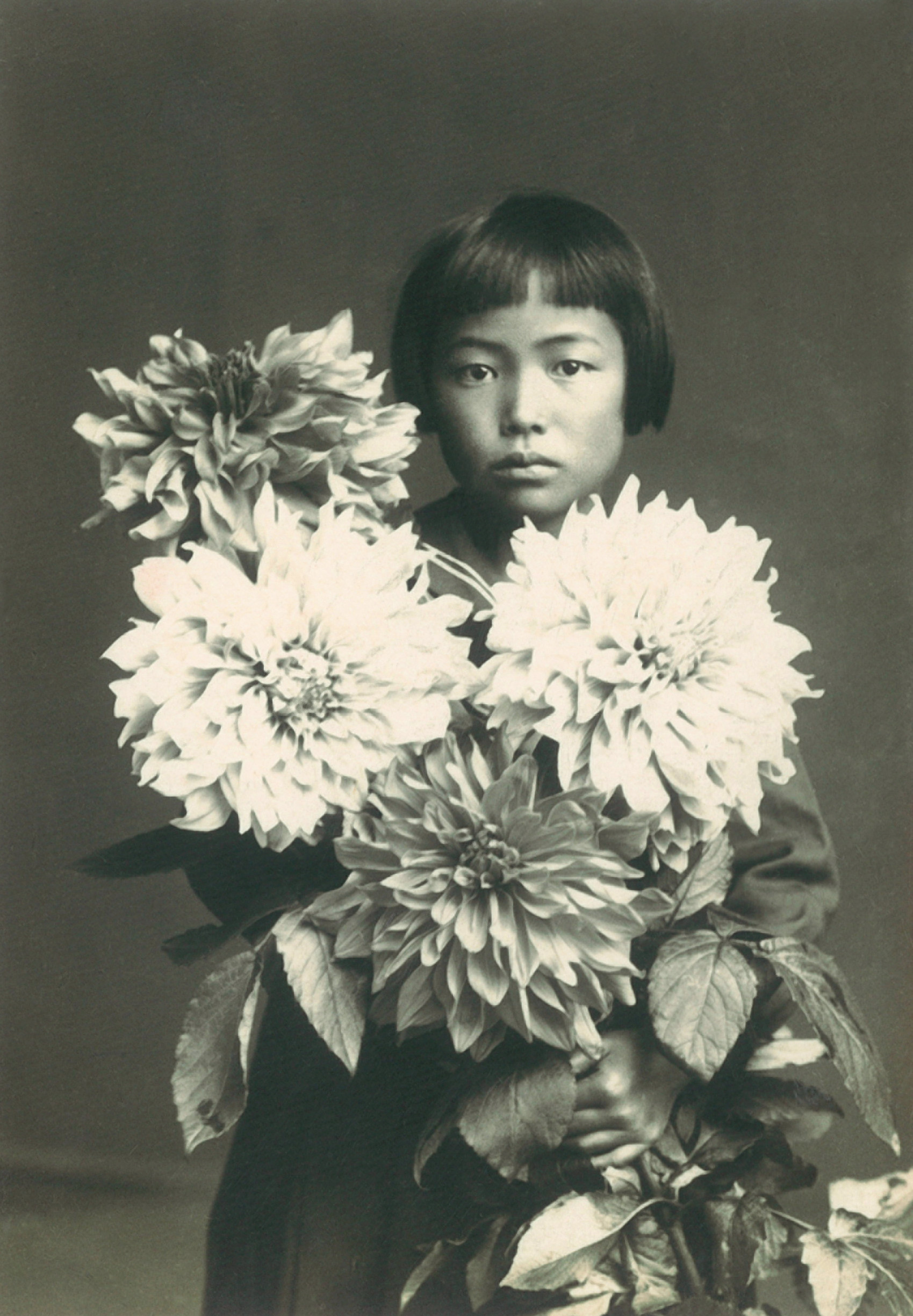 The Flowers that haunted Yayoi Kusama
Our new book Flower features a highly prescient, early portrait of the world-famous Japanese artist
The blooms of spring and summer may have long since, drooped, dropped and blown away, but in our new book, Flower: Exploring the World in Bloom, they're full of life. This carefully conceived new title brings together some of the most important, impressive and absolutely beautiful floral images ever committed to canvas, film, sculpture or screen. The images vary from classic works by such artists as Albrecht Durer, Jan Brueghel the Elder and Vincent van Gogh, through to contemporary masterpieces by the likes of Robert Mapplethorpe, Kerry James Marshall and Pipilotti Rist.
Many of the images in the new book conjure up the beauty, joy and hope many of us feel when we see flowers. However, one early photograph from the book offers a darker take. Here's how our new book describes this prescient picture. "A girl holds four rare, giant dahlias, framing her face and shielding her from the world. A treasured flower in Japan, though originally from Mexico, dahlias signify 'good taste' according to Hanakotoba, the Japanese philosophy of the meaning of flowers. Although on the surface the composition underpins the fresh beauty of both flowers and girl, suggesting a sense of harmony and balance, the image captures more than it might initially seem. This portrait shows the artist Yayoi Kusama at just ten years old and bears the candid imprint of her psychological mindset, the essence of which has defined her artistic career.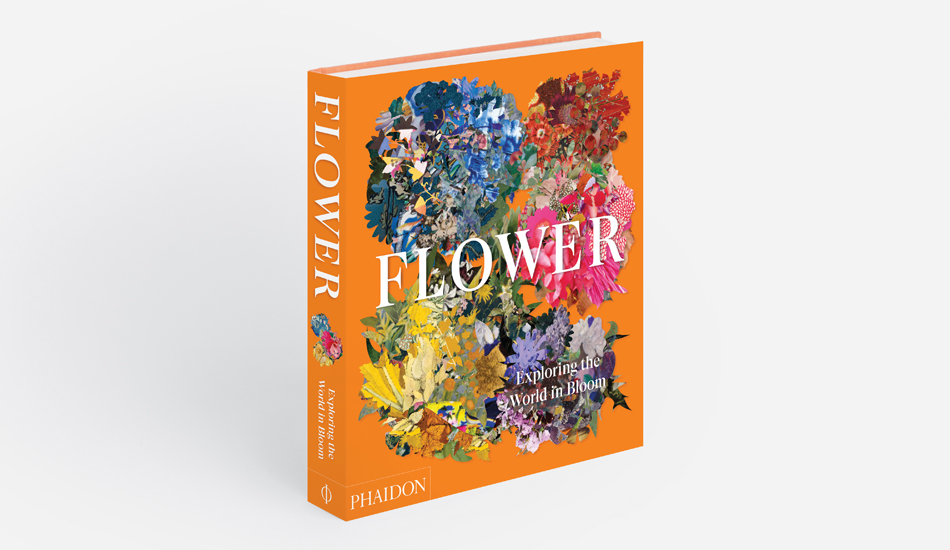 "Kusama grew up in rural Japan, surrounded by the flowers her parents grew at their plant nursery business. But despite the idyllic setting, Kusama's childhood was far from happy. Oppressed by her mother, the artist suffered hallucinations from an early age. As she recalls: 'I found myself trembling ... with fear, amid flowers incarnate, which had appeared all of a sudden. I was surrounded by several hundreds of violets ...with uncanny expressions ... chatting among themselves just like human beings.' It is no coincidence that floral motifs should often recur in Kusama's body of work.
"Not only do flowers represent her past, but they also figure as emblems of transformation that suggest the possibility of changing an unpleasant situation into something beautiful. This photograph uncannily forebodes much of what has made Kusama's creative journey so compelling."
For more on this picture, as well as to see many, many more expertly chosen floral works - including a more recent sculpture by Kusama - order a copy of Flower here.