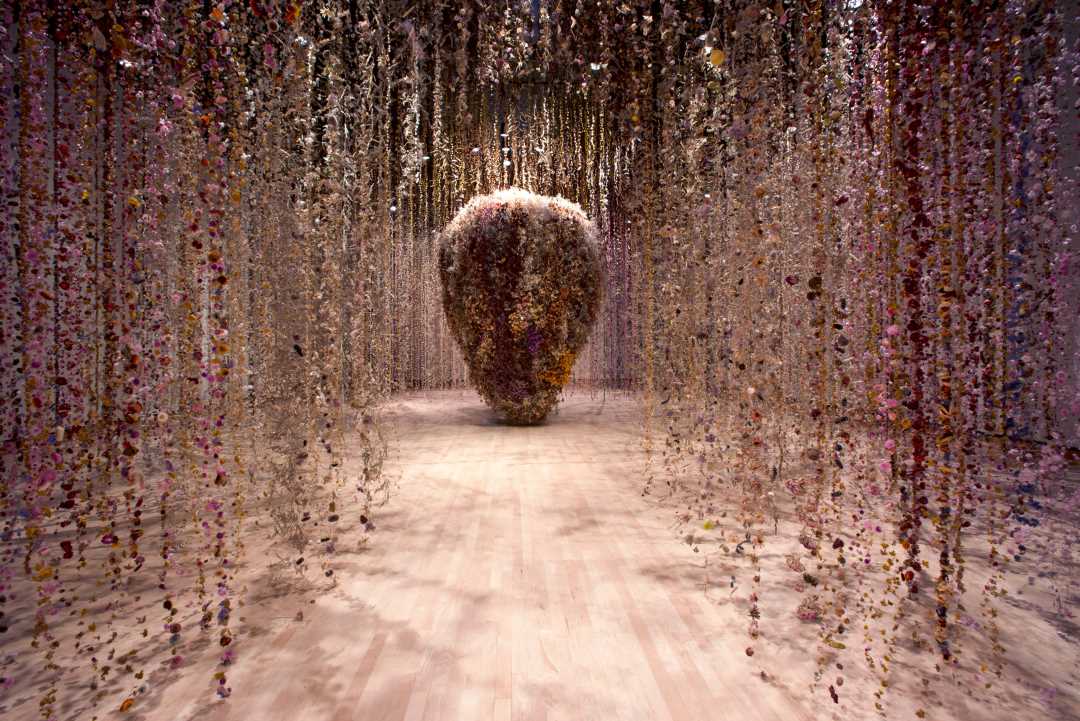 The Flowers that died to create a womb
Our new book, Flower features this incredible installation, featuring around a million decaying blooms
The blooms of spring and summer might have dropped and fallen, but in our new book, Flower: Exploring the World in Bloom, they're still bursting into life. This exquisitely conceived new title brings together some of the most important, impressive and absolutely beautiful floral images ever committed to canvas, film, sculpture or screen. These vary from classic works by such artists as Katsushika Hokusai and John William Waterhouse through to contemporary masterpieces by the likes of William Eggleston and Jonas Wood.
In many cases, the simple symbolism of a flower - the plant world's reproductive organ, and the clearest, prettiest sign of natural renewal - is taken and developed in the myriad works featured in Flower. However, one particular artist turns this floral metaphor on its head, with a more deathly take on petals.
"This immersible sculpture by British installation artist Rebecca Louise Law explores the relationship between humanity and nature while illustrating the contrast between life and death," explains our new book. "Nearly a million flowers and leaves gracefully decay over a period of five months as they envelop visitors in a womb-like experience, with the life-creating organ itself sculpted at the centre of the space, surrounded by protective veils of flowers individually strung on thin copper wire.
"Visitors are invited to return over the duration of the exhibition and experience the change of atmosphere as the natural materials evolve into different states of being. The installation is formed from dried, recycled plant remains preserved from Law's previous creations, supplemented with locally sourced fresh flowers, leaves and seedheads. Helichrysum, the everlasting strawflower, and crispy statice play dominant roles and bridge the gap between fresh and dried elements. There is an interplay between the delicacy of the raw product and the tensile strength of the malleable wires, which form about half of the final artwork and allow the sculptural elements to take shape. Flowers are used as brushstrokes in this ethereal painting in the air, enveloping the participant within a living and dying natural cocoon; they can also be seen as individual cells in the human body, forever repeating and dividing as they protect and nurture the growing life within."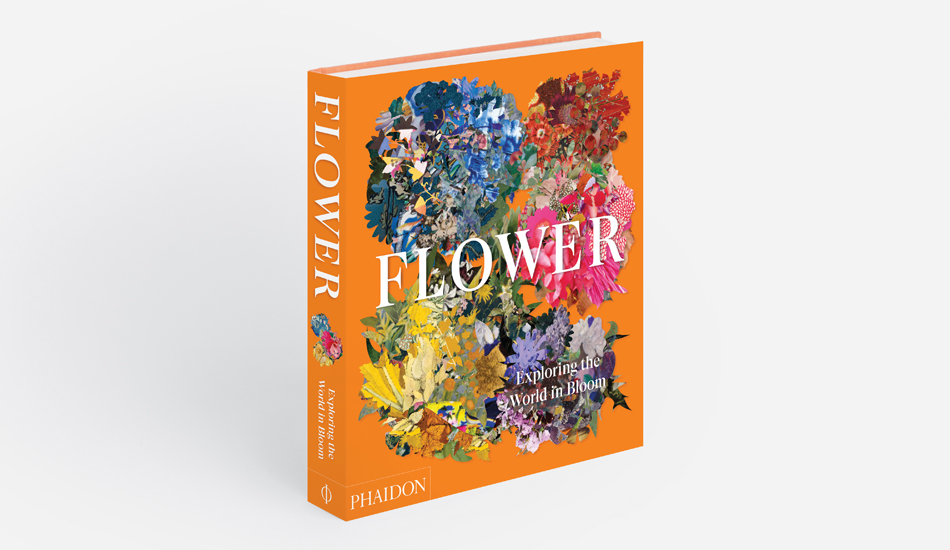 To see and understand how Law's flowers fit into the wider world of floral art order a copy of Flower here.