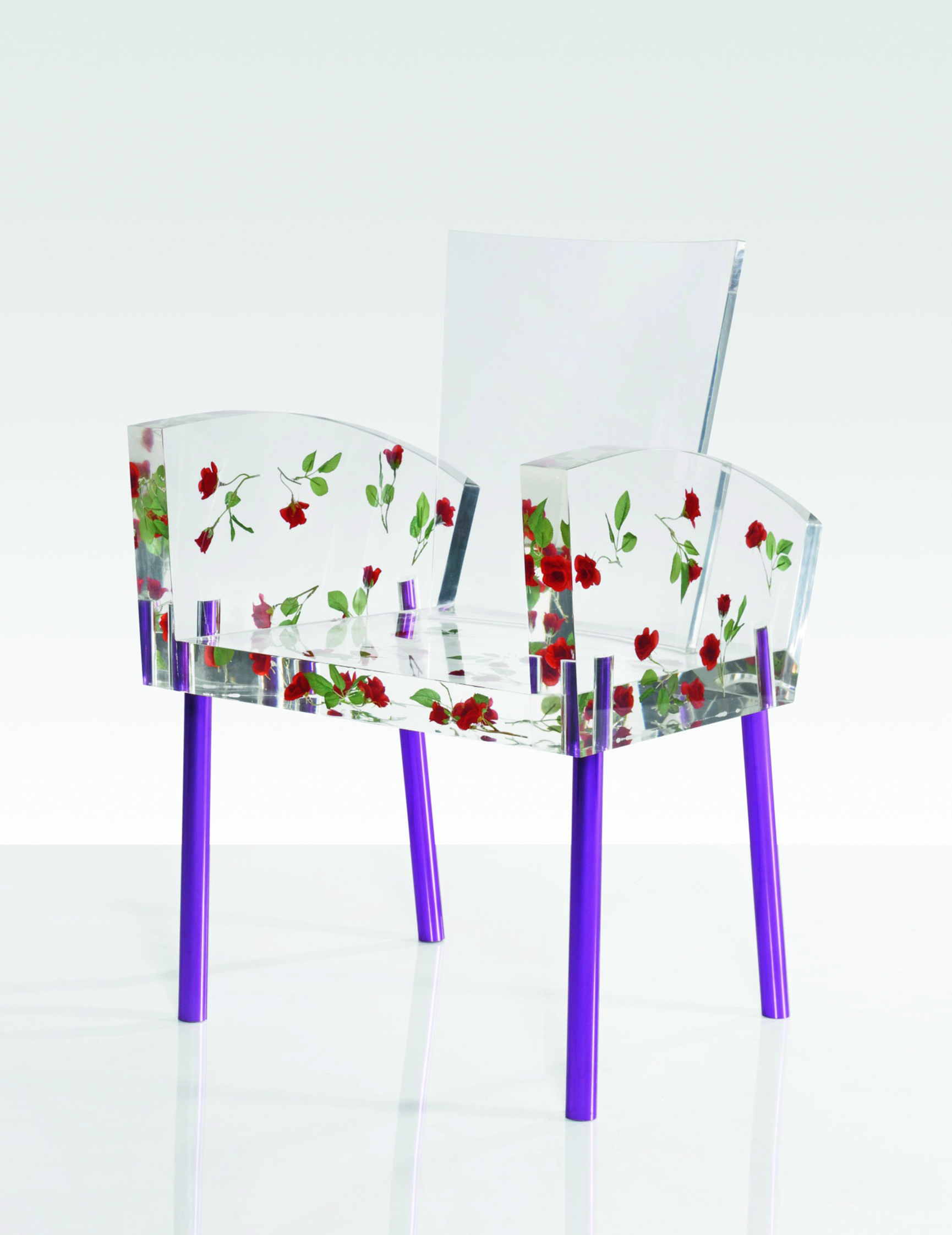 The Flowers caught in a design classic
Fake rather than real roses ended up looking pretty inside this masterpiece of 80s furniture design
The petals of spring and summer might have dropped from their stems, but in our new book, Flower: Exploring the World in Bloom, they're full of life. This exquisitely conceived new title brings together some of the most important, impressive and absolutely beautiful floral images ever committed to canvas, film, sculpture or screen. These vary from classic works by such artists as William Blake, Henri Cartier-Bresson and Marc Chagall, through to contemporary masterpieces by the likes of Jonas Wood and Yayoi Kusama.
In almost every case, the most beautiful aspect of the image is the flower itself. However, when it comes to one particularly striking near-sculptural inclusion, the real marvel lies in the way this particular master of design making managed to 'float' his blooms in a piece of furniture.
This remarkable artwork also happens to be a functional chair, with vibrant red artificial roses floating within thick panels of clear resin, their contrasting too-green stems and leaves dancing playfully among each other inside the seat and arms," explains the text in Flower. "The Japanese designer Shiro Kuramata fused whimsical ideas with a technical edge, such as his Glass Chair, which was constructed solely from glazed panels, or How High the Moon, made from a cloud-like mesh.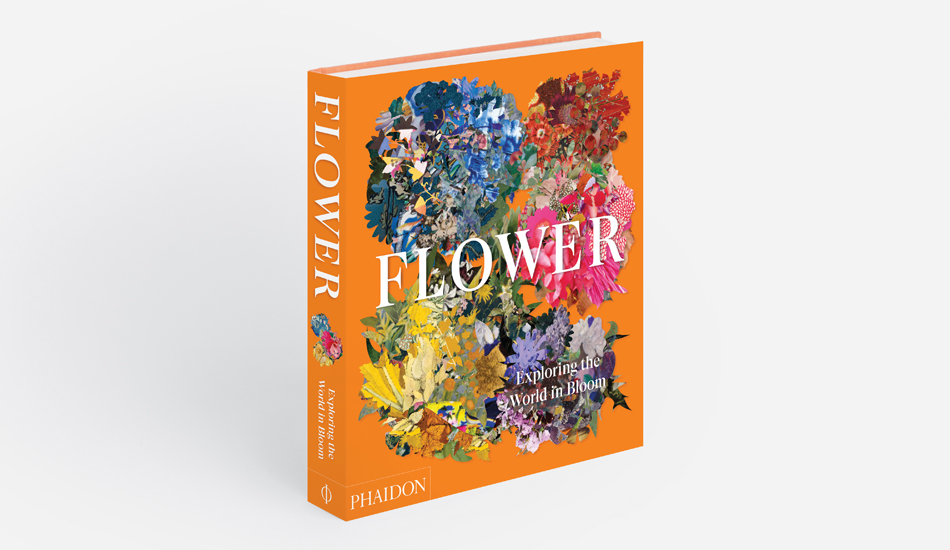 "Miss Blanche is perhaps his most recognizable piece. The chair encases run-of-the-mill artificial flowers in slabs of resin, creating a seat that appears clear as glass, accented by the red blooms and balanced on slim tubular legs of anodized aluminium.
"Named after Blanche DuBois, the central character in Tennessee Williams's 1947 play A Streetcar Named Desire, the reference is perhaps a riff on her illusory personality and veneer of propriety. Like Blanche, the chair is also a cunning sleight of hand: an apparently simple one-liner, the idea was deviously difficult to produce. Abandoning the original concept of using real roses, which the resin burned black, Kuramata made the limited-edition chairs individually in one-off moulds. Each required partially pouring a resin slab, inserting fake roses with tweezers before the liquid hardened and finally submerging them in an upper layer. Held in perpetual suspension, the effect is a chair graced with seemingly effortless floral animation."
To see more wonders from the wider history of floral art, get a copy of Flower here.