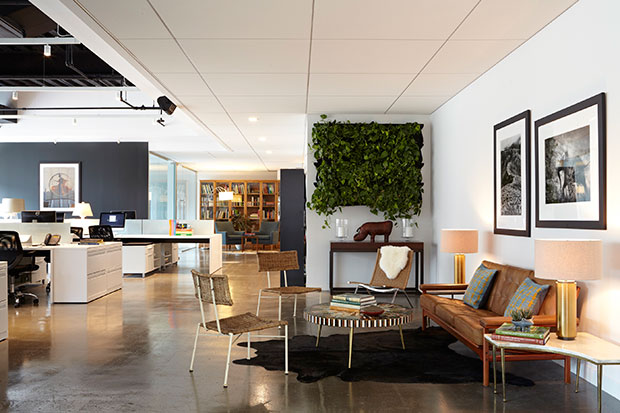 Well what did you expect the 1stdibs HQ to look like?
One of our favourite websites has a new office - and it's in keeping with their upscale offering
An online purveyor of highly-prized (and occasionally highly priced!) vintage items has a new swankily retro workplace to match. New York-based online marketplace, 1stdibs, has moved from the Flatiron Building into 51 Astor Place. The 2013 building, dubbed the Death Star for its swathes of angled glazing, was designed by Japanese Pritzker Prize-winner Fumihiko Maki, and sits in Greenwich Village. An expansion of the 1stdibs operation, and an increase in staff numbers, spurred the move. 1stdibs now has 145 employees, ranging from engineers and programmers to the executive team.
The company took the opportunity to adorn the space with many sumptuous pieces of furniture and fine art sourced from its own website, where an Eero Saarinen Womb Chair and Ottoman by Knoll is priced at $4,800, and an original pair of 1980s Ettore Sottsass 'Eastside' lounge chairs go for $6,000. Jealous? Don't worry, it's OK.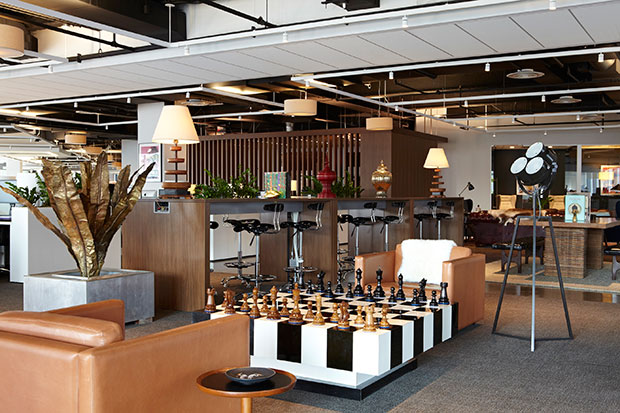 So staff are literally living the brand, with design monographs (including a fair few of these) on the George Nelson book shelves, and break-out spaces are furnished with mid-century tables by Phaidon favourites Eero Saarinen, Warren Platner and Edward Wormley. The result is an eclectic, domestic environment.
As Adam Karp, 1stdibs' chief marketing officer, explains, "It was all about finding the right mix of antique and vintage items and 21st-century technology to create an office that is both beautiful and functional."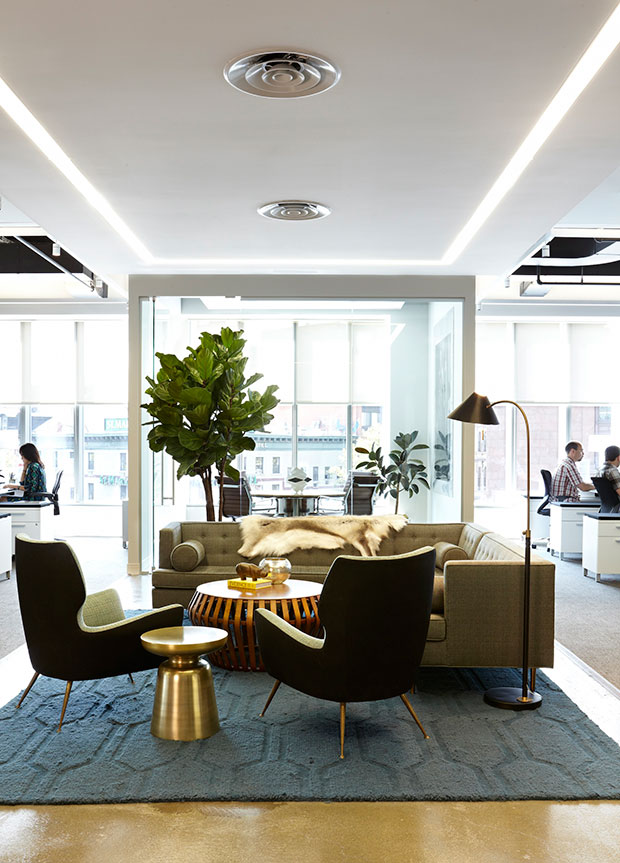 The company had input on the lay-out of seven meeting rooms, and the open-plan office space from NYC architecture practice The Mufson Partnership.
"The new office is a perfect reflection of the 1stdibs culture," says Larry Mufson, the firm's principal. "We had to create an environment that would suppport the level of creativity and intelligence of a yong group of powerhouse creatives and technicians so that they would want to come into work each day."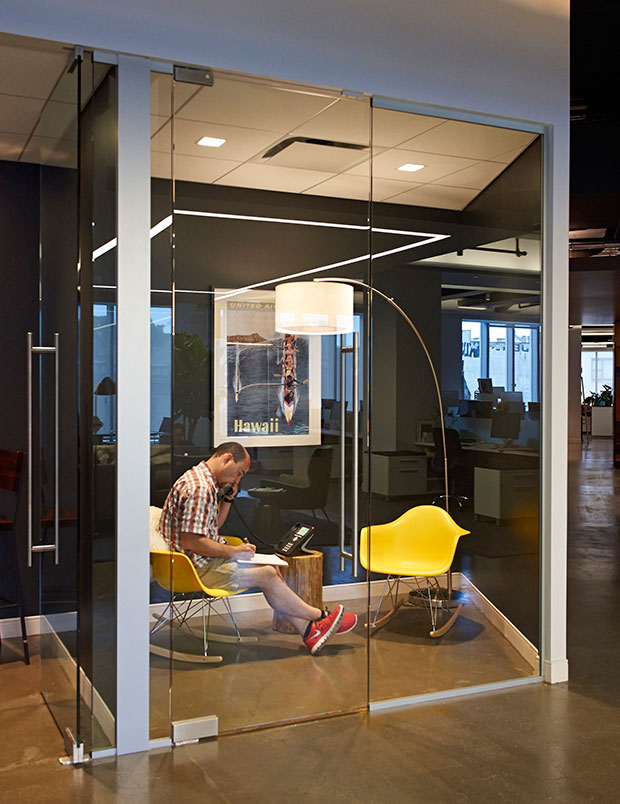 See more pictures at photographer Joshua McHugh's site and for more architectural makeovers check out the great architectural online resource The Phaidon Atlas. Meanwhile, for some truly inspirational interiors take a look at Room in the store now.