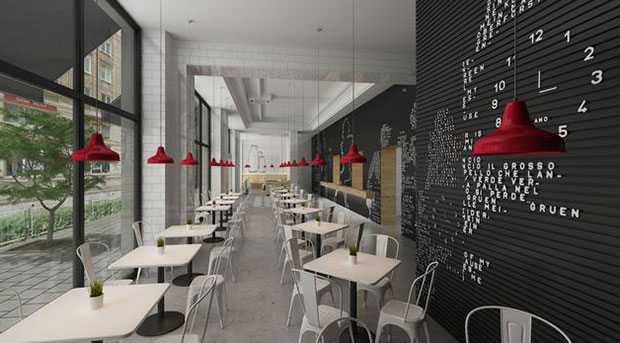 Milk bar is transformed for Warsaw's bourgeoisie
Sojka & Wojciechowski rework an Eastern European Socialist staple for a 21st-century audience
Ever since Wolfgang Becker's 2003 film Goodbye Lenin, nostalgia for Eastern European Socialist kitsch has been deemed acceptable. Design students from across the Eastern Bloc have been happily plundering their parents' past for imagery that can be reworked for a 21st-century audience.
Hence the recent revival of that Polish stalwart, the milk bar. These cheap, nourishing and often rudely-staff self-service cafes had been around since the 1890s. But they came into their own under Communism, when workers without office or factory canteens would patronise them for their dairy-based, meat-free meals. In the 1980s, when meat was rationed under martial law. they again played an important part in the social cohesion of the country and a state-subsidised chain was created.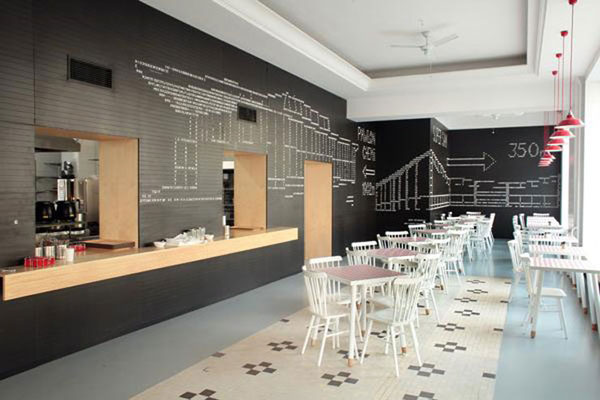 Now, one of Warsaw's most famous milk bars has reopened with much swagger. In the old days, Bar Prasowy was full of journalists due to its proximity to the media HQ in the Stalinist monumental district called MDM Prasowy. However, cash flow problems saw the owners forced to close it down four years ago.
It carries the same menu as in its previous incarnation, but aesthetically it would not look out of place in trendy Shoreditch. The Warsaw interior designers Sojka & Wojciechowski have given it shiny white wall tiles on one wall and parts of the ceiling, a polished concrete floor, and red industrial-style pendant lights hanging over the white tables and chairs. The main design feature is a wall clad entirely in black rubber, adorned with white lettering associated with the functional typography of the socialist times. But here, instead of spelling out the menu, the letters form a graphic of local mid-20th-century buildings which have had to make way for the city's modern skyscrapers and shopping malls. At least Bar Prasowy has been spared that fate.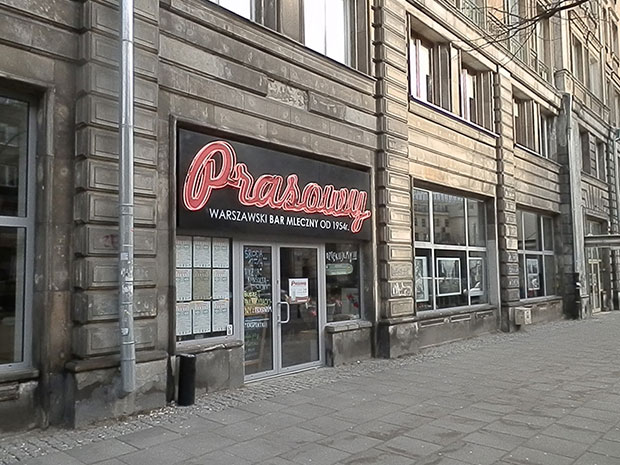 For some stunning contemporary interior spaces check out our new book Room. It presents 100 exceptional emerging designers, selected by 10 international leaders in the interior design world; featuring curators from a broad range of disciplines, including groundbreaking design publications, world-renowned academics and tutors on design, influential interior design practices, cross-genre innovators and industry leaders.
Each of the international panel members have chosen 10 of their favourite interior design projects that have broken new ground in the last 5 years. Arranged alphabetically by designer, Room features more than 700 photographs, renders and drawings. We'll be bringing you some stories from the book as the week unfolds.