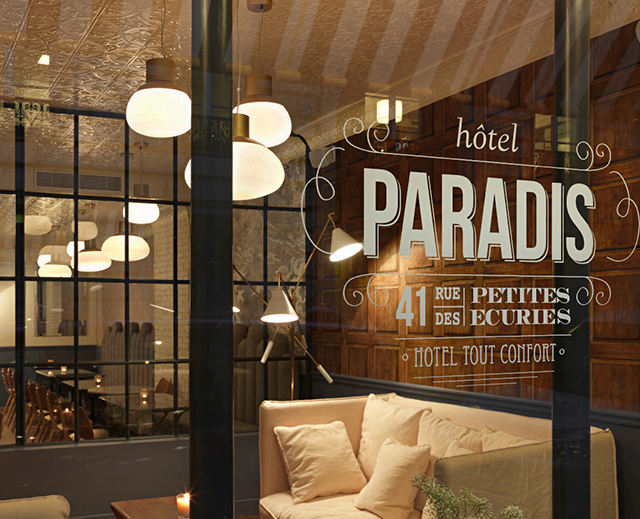 Young designer creates new boutique hotel in Paris
Dorothee Meilichzon eschews all-pervading 50 shades of white for a splash of colour at new Hotel Paradis
"White walls make me anxious," is not something we're used to hearing from contemporary designers and architects. Indeed, the best of them – John Pawson for example – positively avoid anything but a clean crisp shade of white.
However, Dorothee Meilichzon, the interior designer of Paris' Hotel Paradis, really feels this way. No wonder, then, that her rooms and lobby for the city's latest boutique hotel display some generous splashes of colour and pattern.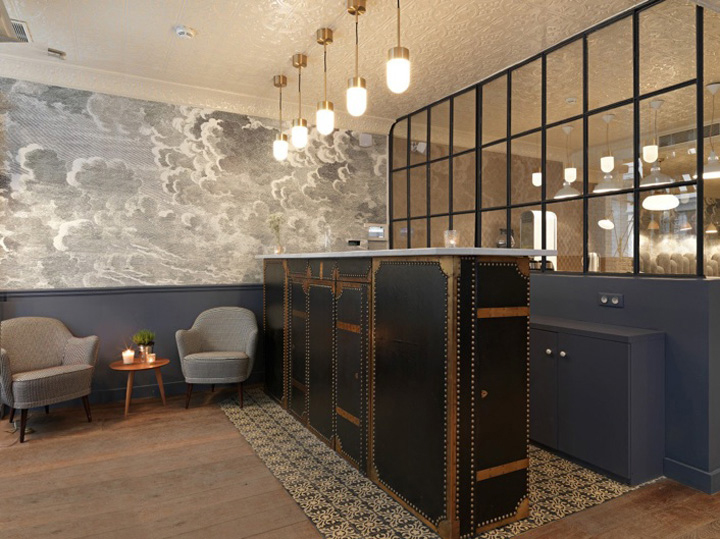 Hotel Paradis is well positioned in the 10th arrondissement, between the Opera Garnier and Montmartre. And it seems as if Meilichzon has let more coloured prints and textures into the rooms, the more deluxe they are. So while the 'classic single' is monochrome, the 'suite Paradis with view' has a deep red sofa, and repeating geometrics on the walls. Mind you, it is twice the price.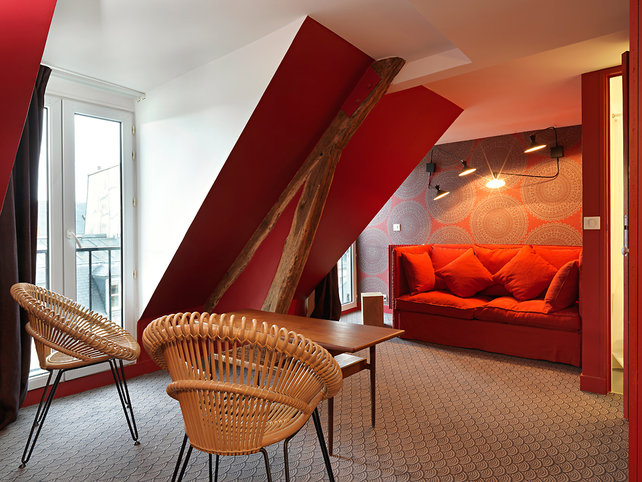 The hotel is 'meant to be a peaceful place in a very dense district, a 'pause' in the city, says Meilichzon, who also designed the corporate identity. She includes among her influences Charles and Ray Eames, David Collins and Jaime Hayon.
Meilichzon is not only young, but she didn't have a hotel project to her name before landing this one. That's highly unusual in interior design, where a hotel is the Holy Grail for many practitioners. But everyone's got to start somewhere, and the owners liked her portfolio enough to take a punt.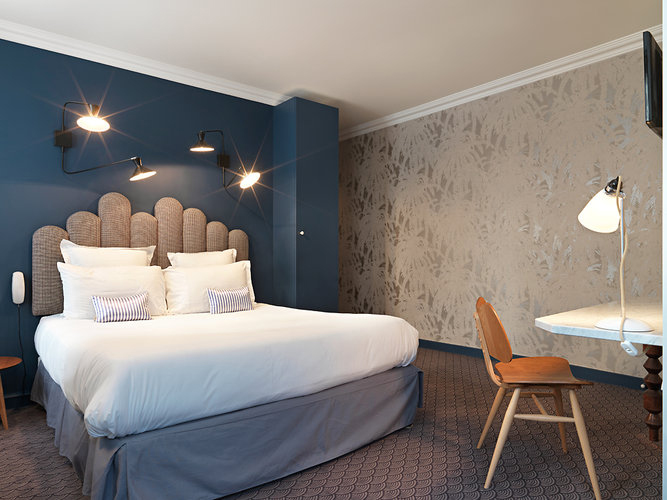 She was nevertheless no stranger to hospitality, having designed London's Experimental Cocktail Club, the vegetarian Café Pinson, the Parisian club The Ballroom, and The Beef Club restaurant, also in the city. Next up is the Loustic café and the Fish Club restaurant – both in her home city, opening this spring. They'll be followed by Ecc Mexico!, a cocktail club in Mexico City, and who knows, perhaps another hotel will come her way.