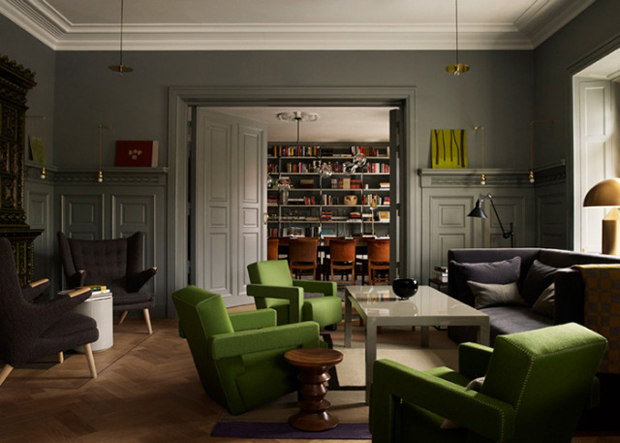 Ilse Crawford creates home from home in Stockholm
Soho House New York designer works her magic at new hotel in Fredrik Dahlberg-designed Stockholm building
That style maven and designer of Soho House's New York outpost Ilse Crawford has worked her magic on another interior. Studioilse has converted a 100-year-old house on a corner site in the Sköldungagatan neighbourhood of Stockholm into a boutique hotel. There was a good basis to work with already in the Fredrik Dahlberg-designed building. It was originally lived in by a diplomat and his art-loving wife, who commissioned wood paneling on the walls and decorative ceilings.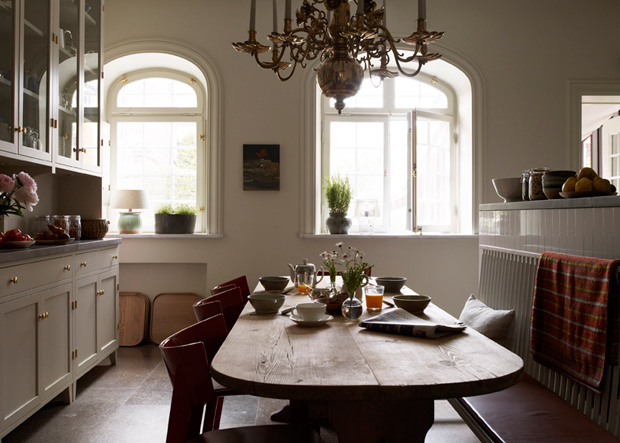 Crawford complemented these arts and crafts features with her signature palette of warm textiles and natural finishes. The whole house, from the eating area and lounges to the six bedrooms, has been done up with a mixture of vintage and modern furniture, some of it Crawford's own designs.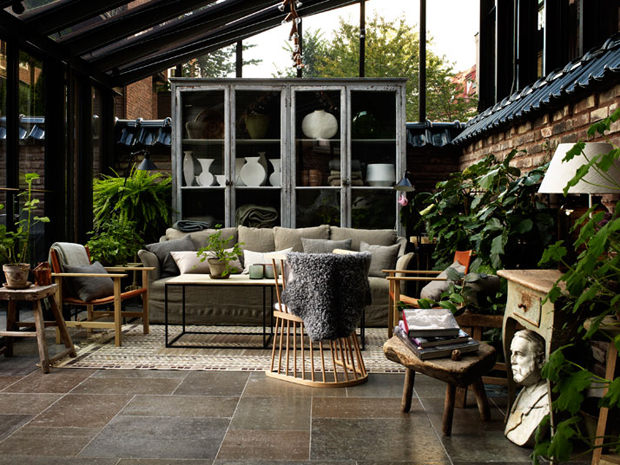 She says of Ett Hem: "Its spaces are inhabited not only by guests but by objects and art with real stories and histories, things that frame moments in a life." But Crawford, who's other project in the capital is the Grand Hotel, is keen for this guest house to redefine luxury. "Ett Hem is as glamorous as it is casual, but while it is a luxury, it is not a luxury hotel."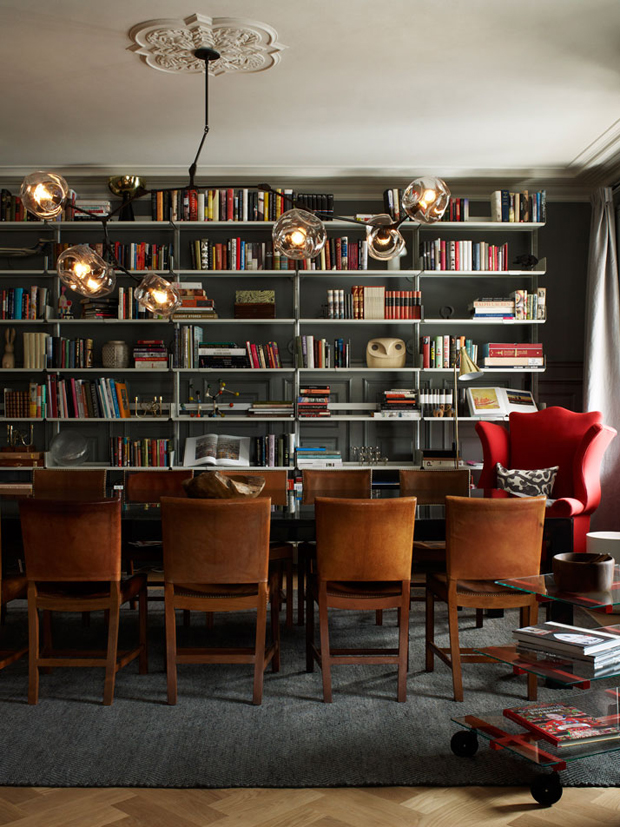 More, it's been recreated as a contemporary home that happens to have paying guests. So the stoves are lit in the bedrooms in winter, board games are available in the lounge, there's a well-stocked library and meals are served at big dining tables. "It is a place to really feel at home," she adds. Phaidon.com has been spending the last week flicking through Contemporary World Interiors. It's a great compendium of interior design featuring some outstanding contributions from the likes of John Pawson, Philippe Starck, Marcel Wanders and Zaha Hadid as well as newer stars such as UdA, Atelier Bow-Wow and LOT-EK.