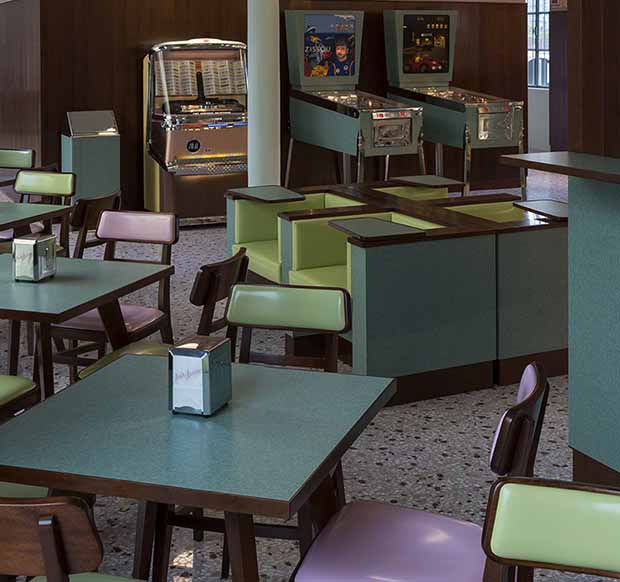 Wes Anderson designs retro Milan café for Prada
The US director hopes his Bar Luce will prove to be a great place to spend some 'non-fictional' afternoons
The Fondazione Prada has two appealing new projects; one inside the other. The fashion house's foundation, which supports the arts, architecture, film, and 'philosophy projects' has a newly extended home in Milan, created by Dutch architect Rem Koolhaas and his practice OMA. And within that home is a café designed by brilliant US film director Wes Anderson.
To step into Bar Luce, or Bar Light, is to step back in time and out of reality. Anderson, creator of such delights as The Grand Budapest Hotel, Bottle Rocket and The Royal Tenenbaums, has indulged himself here. Yes, it does feel like a typical Milanese café, but one from the 1950s with Formica tables, wood veneer wall panelling and muted ice cream tones, "echoing artistic decisions Anderson made years earlier for his 2013 short film Castello Cavalcanti," also financed by Prada, says the Fondazione.
However, the detailing and heightened realism of the environment is far beyond what a conventional interior designer would have dreamed up. To add to the retro feel, a jukebox and a couple of bespoke pinball machines – one themed around his Castello Cavalcanti short, the other based on his 2004 film, The Life Aquatic with Steve Zissou – stand along one wall. Meanwhile the original arched ceiling and upper walls are adorned with architectural graphics.
It's a beautiful bit of mise-en-scene, yet Anderson doesn't think of it as a movie set, but rather a working café. "There is no ideal angle for this space," the director says. "It is for real life, and ought to have numerous good spots for eating, drinking, talking, reading, etc. While I do think it would make a pretty good movie set, I think it would be an even better place to write a movie. I tried to make it a bar I would want to spend my own non-fictional afternoons in."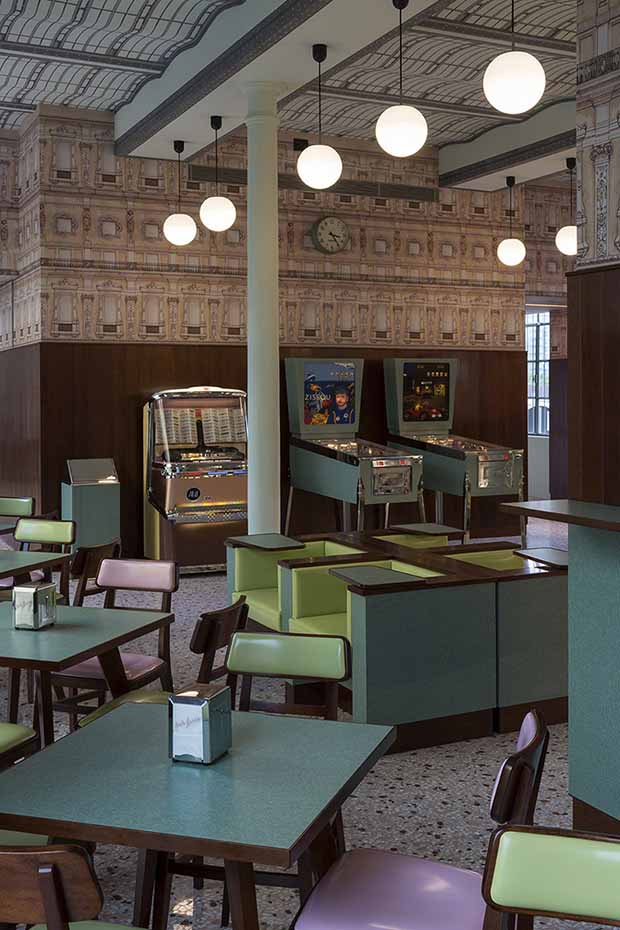 It certainly looks as if he's achieved this. Bar Luce is open for business from 9am to 10pm. For more great Milanese design take a look at our James Irvine book; for more contemporary interiors, take a look at our Room book; and for more on movie making, consider our film titles.